People often think of red lacy panties or white sheer bras when they hear lingerie. Today, lingerie isn't a bedroom item exclusive to only women anymore. The market now has lingerie fitted, designed, and made for the male figure! Buy yourself a couple of lingerie for men today to make your partner happy and your moments together more memorable. Is it your first time hearing about men's lingerie or sexy underwear? Continue reading for the sexy secrets behind men's lingerie, like materials, styles, and more.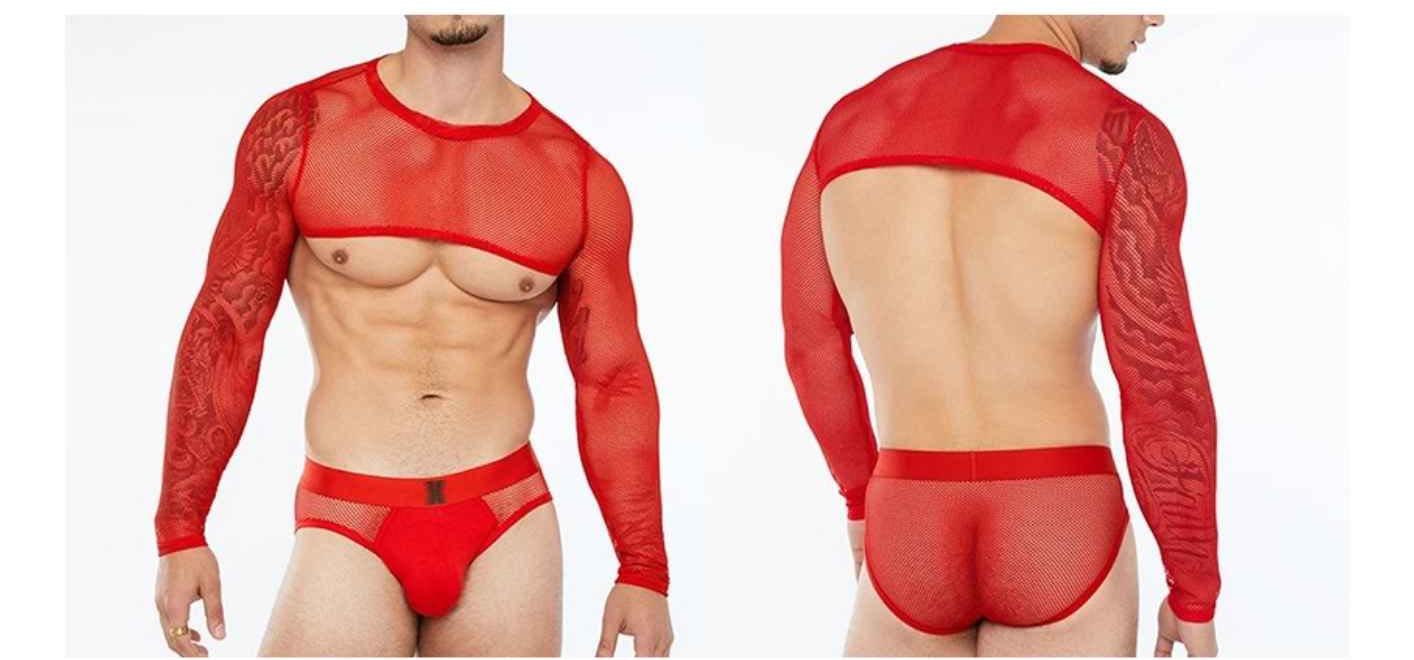 The Materials of the Sexy Lingerie for Men
Like regular men's underwear, lingerie comes in many materials and fabrics. Below is a list of the most commonly used and popular lingerie materials. Read them to understand how to maintain lingerie and its pros and cons.
Lace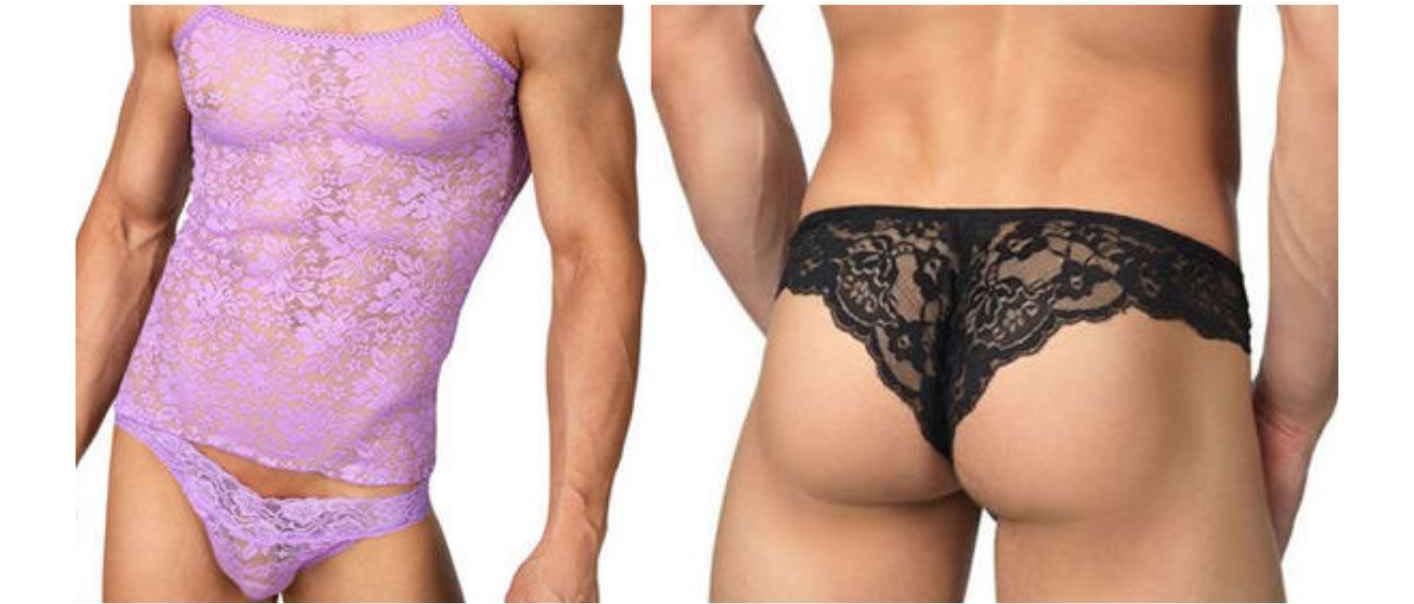 Lace is the most popular material used in creating lingerie for men and women. The fabric is versatile and highly appealing, creating an elegant and sophisticated look. Stretch lace fabric is a specific type of lace with good durability and elasticity. The advantages of lace are that it looks good, provides breathability, and can be used for daily wear. However, lace can also be fragile and require more care and attention. Lace fabrics can have higher prices, especially handmade ones.
Latex

Latex is a type of rubber that stretches and conforms to the skin. Many men even compare wearing latex clothing like they're wearing a second skin. Latex fetishists love the material for the sexy, sensual, and unique sensation it offers. Intimate apparel made with latex is durable, flexible, and comfortable when worn. It's not for people with latex allergies. Latex is also not breathable, so wearing it for an extended period can be harmful. You must find the right size for your safety and comfort.
Leather

Leather has a masculine connotation, making it the perfect material for men's lingerie. On top of making a firm fashion statement, leather lingerie is highly comfortable, thanks to its good breathability. Leather is also flexible and form-fitting. Plus, it's very easy to mold and durable, allowing one piece of lingerie to last you many years. A drawback to using leather lingerie is that it can take more effort to maintain and store than regular underwear.
Nylon

Nylon fabric is a synthetic polymer fiber often used in leggings, underwear, stockings, and sportswear. When used in lingerie, nylon fabric often gets a sheer trait. Nylon is a good fabric for lingerie because it is stretchy, durable, soft, and moisture absorbent. The material is also versatile, so nylon fibers can have different features embedded. Its drawback is that it is an expensive synthetic fabric that's not eco-friendly.
Silk

Did you know that silk is aptly named the "Fiber Queen" for its unique qualities? This fabric has luxurious, lightweight, highly comfortable, and moisture-absorbent qualities. You can wear it anytime, especially on hot days when it remains cool and breathable. Silk lingerie for men prevents bumps and bulges in clothing, making it great for daily wear, too. Its cons are that it can get damaged easily, requires great care, and is costly.
Silicone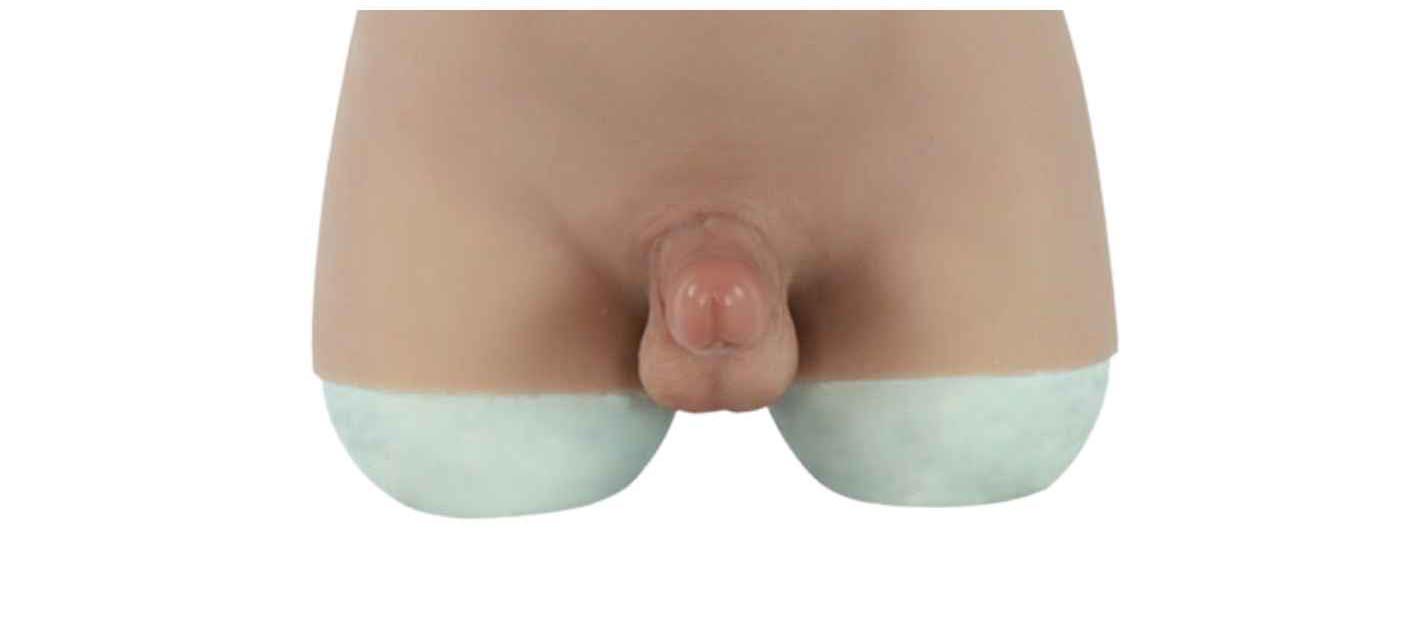 Finally, we have silicone, which isn't a material you'd often find making up men's lingerie. In most lingerie and underwear, the fabric creates a more flattering shape for the wearer. For example, some boxers have silicone padding at the back to give you toned buttocks. Some articles are made entirely of stretchable silicone material, like silicone pants and silicone muscle suits.
Men's Sexy Underwear Styles
Men's lingerie comes in many styles, forms, fits, and designs like women's lingerie and panties. We made a list of the most common people's lingerie and sexy underwear styles you can purchase on the market.
A ring harness for men usually includes leather straps that frame the physique and rings that connect the straps. Ring harnesses for males may consist of a cock ring.

Boxer
Lingerie boxers are more fitting, like boxer briefs, and add a sexy undertone and aesthetic when worn. For example, the boxer briefs may consist of sheer mesh, cotton, or lace instead of cotton. This type of lingerie is a good starting article if you are new to trying male lingerie.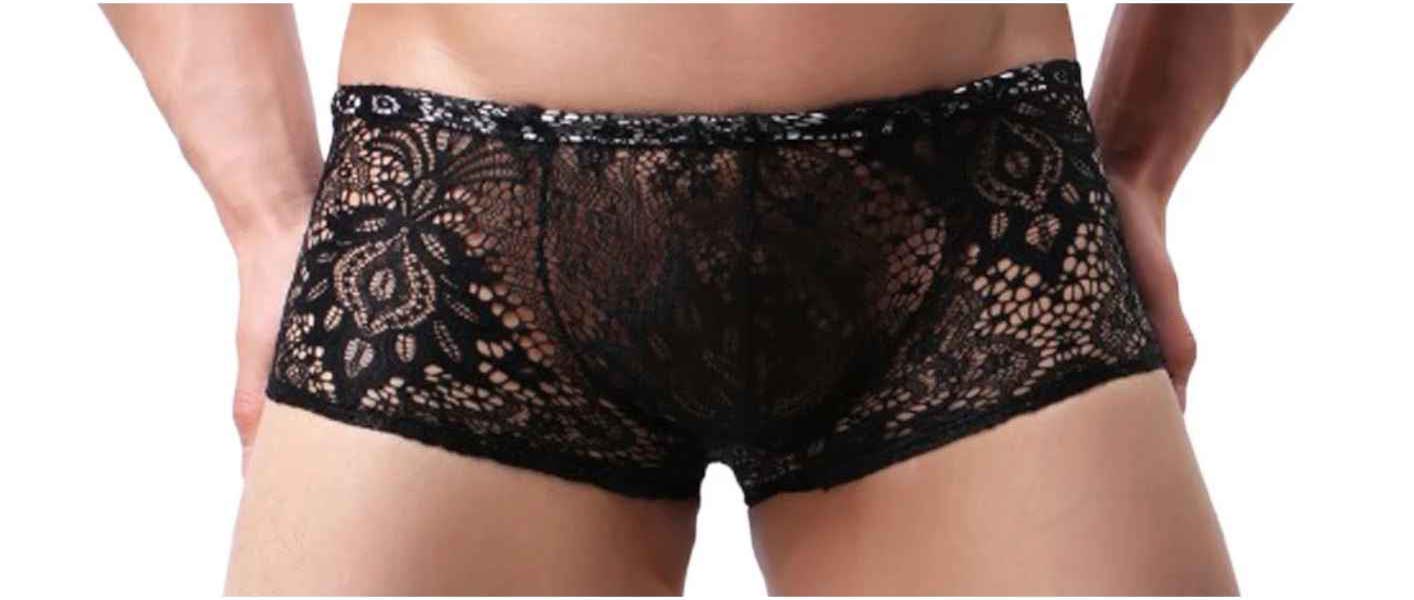 Thong
Next are sexy thongs, specialty underwear designed to provide support and stretch for one's manhood. Men's thongs often have a front pouch made of a stretchy garment. Like other lingerie, thongs can consist of materials like lace, cotton, and mesh. Some thongs have G string styles or a "sock" to emphasize the wearer's package. They may also have quirky designs, like an elephant with a 3D trunk.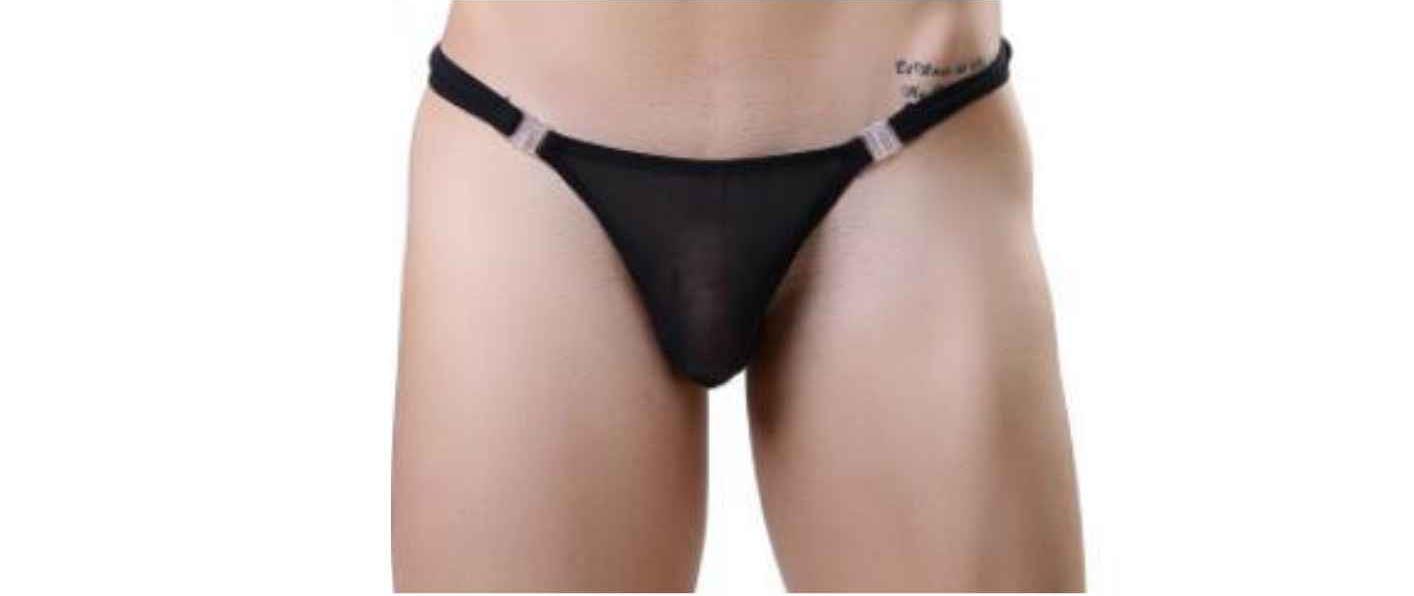 Zip shorts look like men's briefs with zippers integrated at the front. The presence of the zipper creates arousal in some people because it makes the wearer's package seem more easily accessible. They come in different styles, like low, mid, and high cuts. It's an excellent first item to add to your collection.
 Male bodystockings are one-piece form-fitting lingerie often made with nylon fabric, spandex, stretch lace, fishnet, or mesh covering the whole body from the torso to the toes. Some cover the arms. Designs vary, but most bodystockings create a transparent body covering. In other designs, the groin area may be left open while the rest of the body remains covered.
Do you want something with more coverage than men's G strings? Unlike the athletic or wrestling singlet, a lingerie singlet is more sensual in its style and design. Some use transparent materials, while others have holes in the right places. Some have a very low-dipping front. When buying singlets to add to your collection, look for ones with styles you'll enjoy wearing.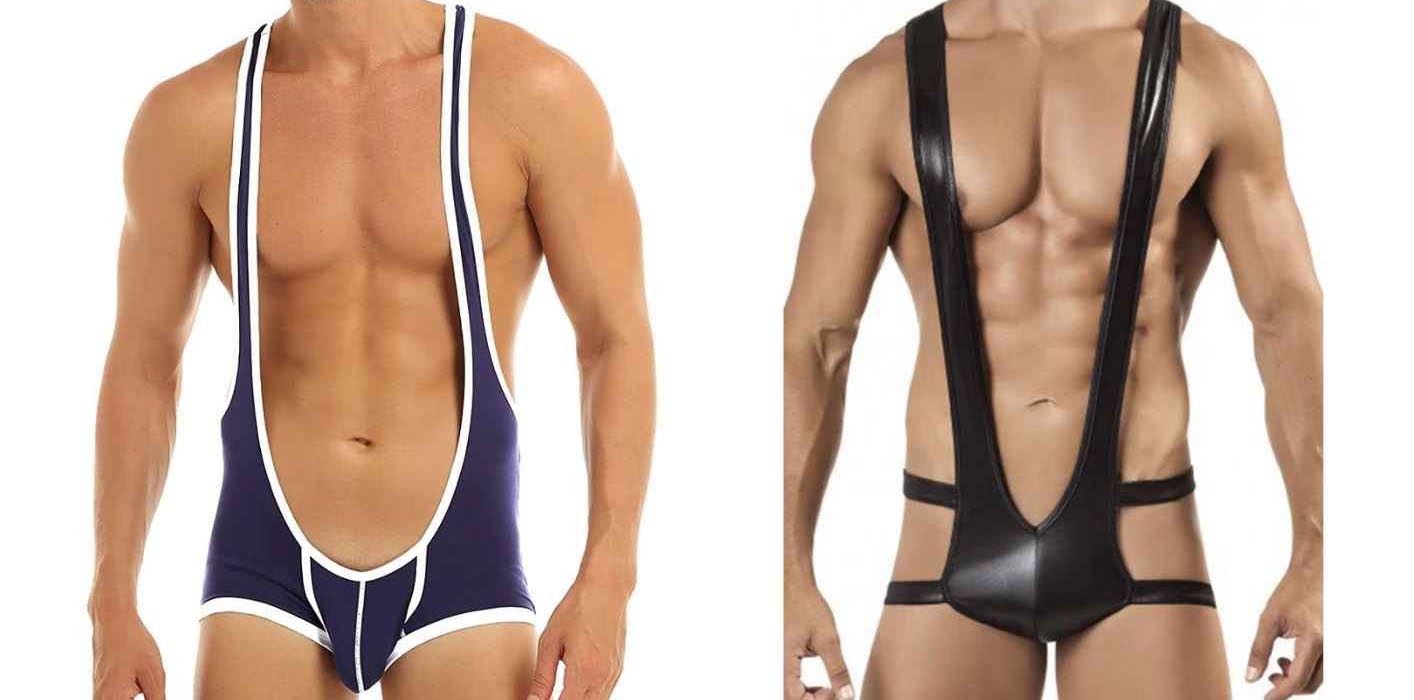 Many men with active lifestyles enjoy using jockstraps for support and comfort. Like regular men's jockstraps, the lingerie version has the same basic design, with a waistband, a pouch for the manhood, and elastic straps attached to the base of the pouch. Lingerie jockstraps have styles that emphasize the package and give off an exotic look.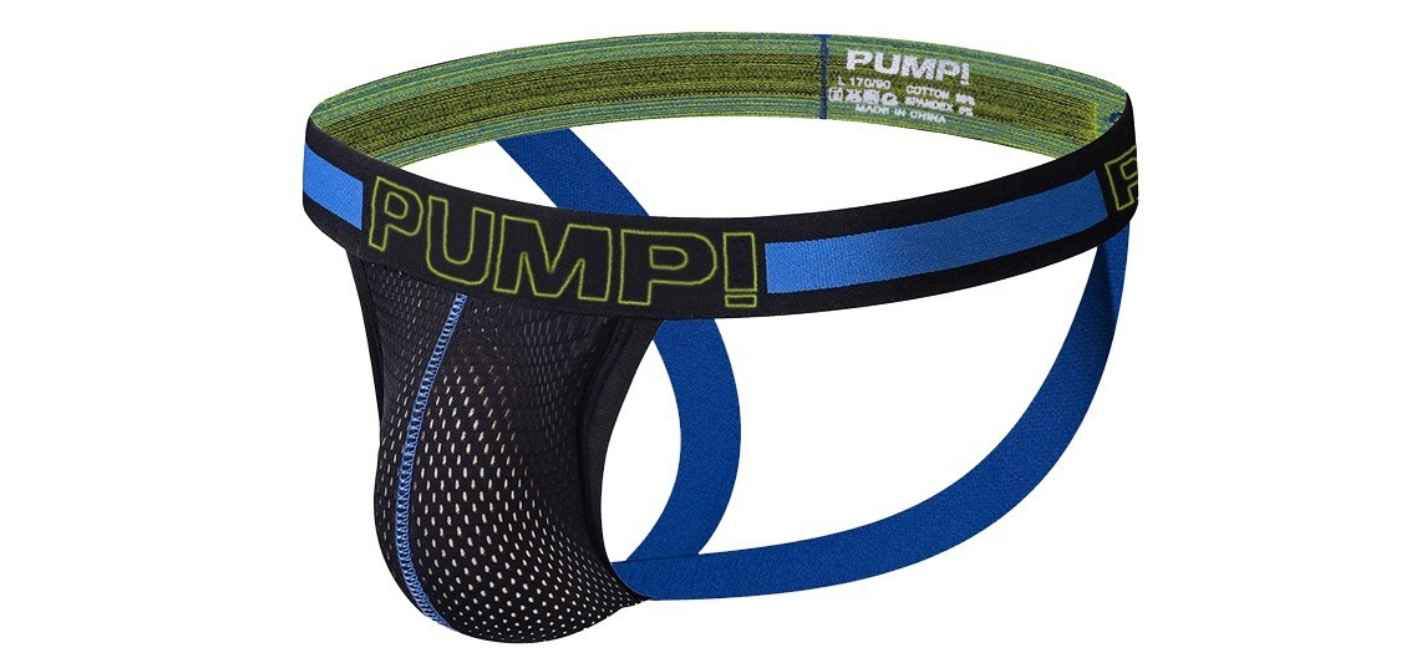 Lingerie Costume
Finally, we have lingerie and erotic costumes. These products are more diverse. An excellent example is the Silicone Penis Pants, an outfit made for creating more sexual tension and excitement. It's a great way to make the wearer look and feel hot by giving him more girth, length, and buttocks. Another style of lingerie costume is a literal costume, like a hot chef's apron or sexy cowboy chaps.
How to Match Men's Sexy Underwear
Find the right lingerie for you by trying out the different types. Look for something that suits your body type and comfort. Some people prefer a tight-fitting article, while others like to keep it loose. Consider wearing the lingerie nude first.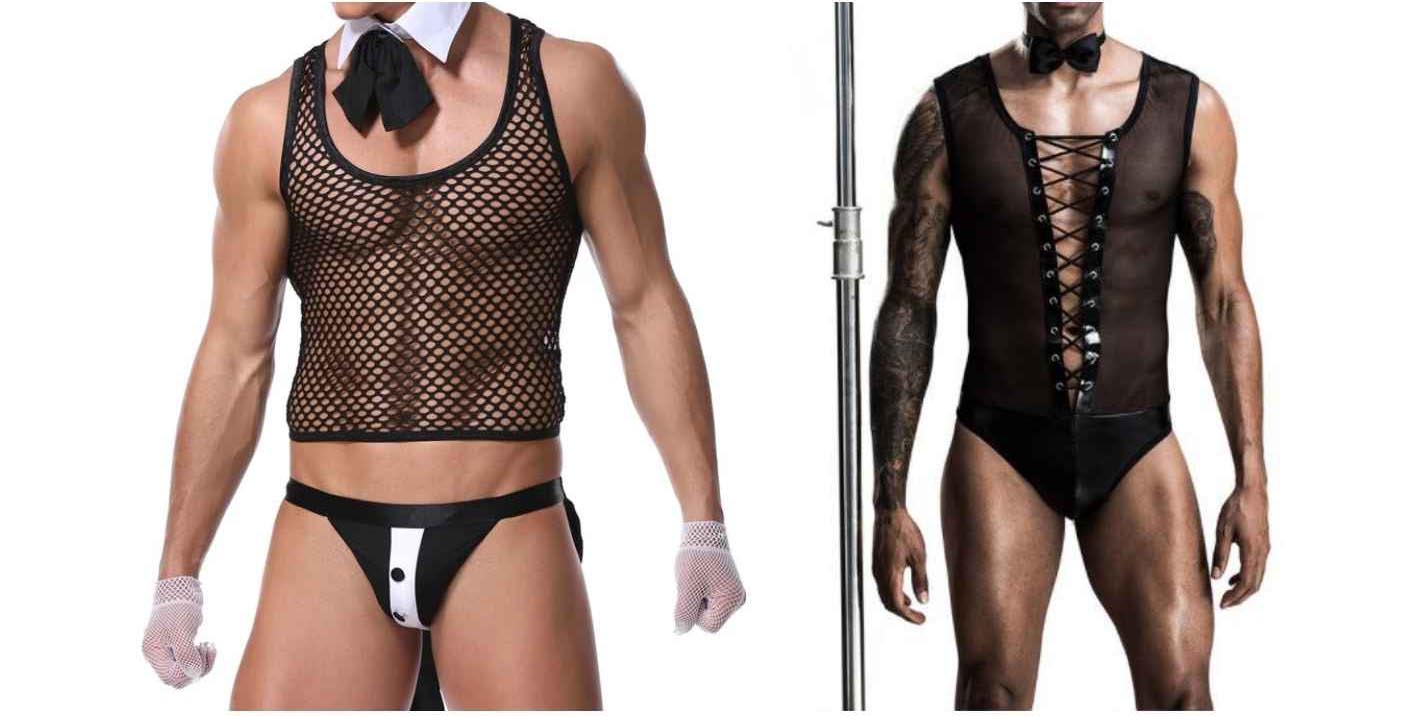 If you don't feel confident or sexy or want to boost your attractiveness rating, purchase a muscle suit. It can significantly emphasize your physique and give you more confidence in and out of the bedroom. Muscle suits also look great as daily or casual wear when used under your favorite shirt or sexy underwear. Finally, accessorize with hats, necklaces, hoods, and more.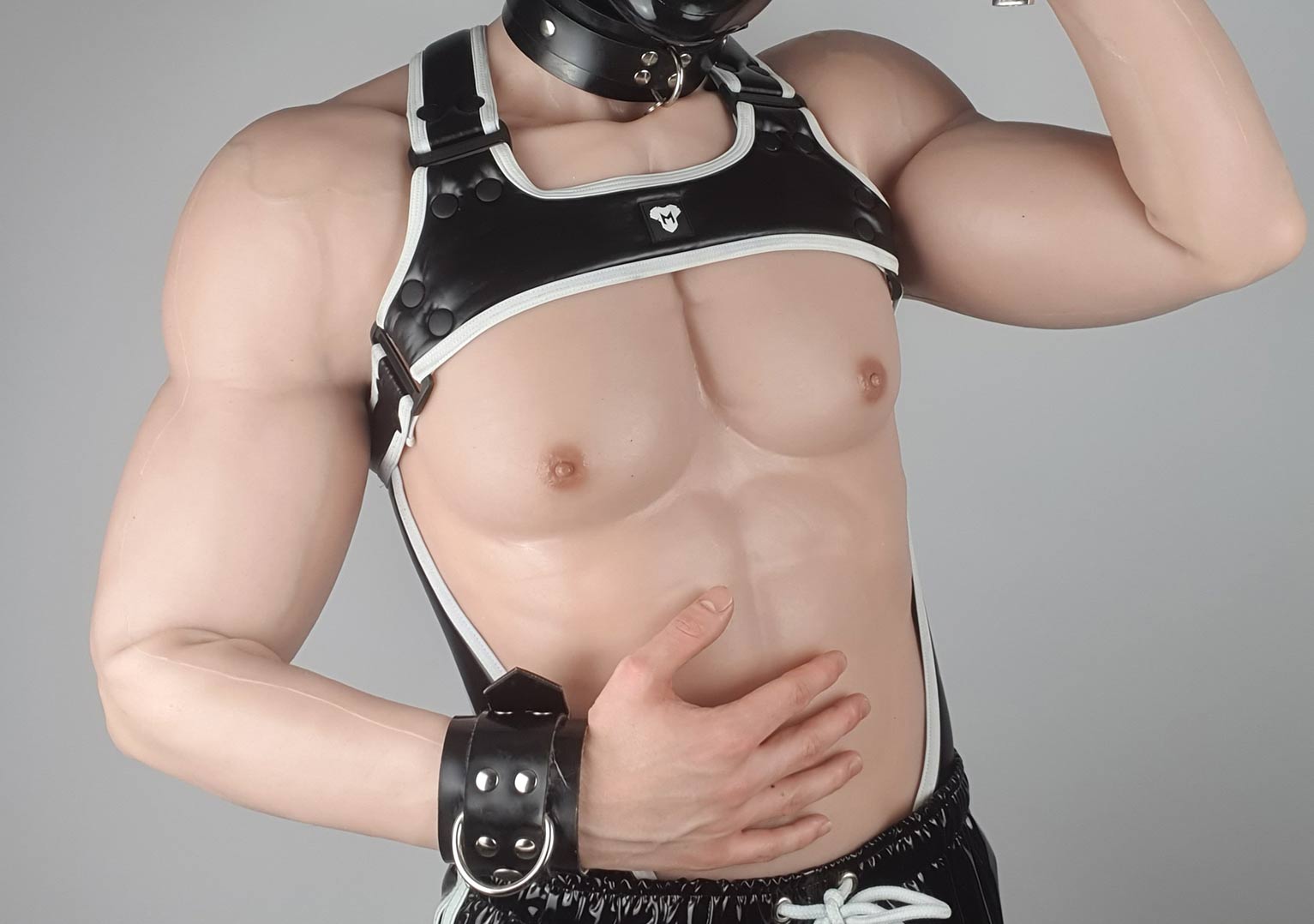 Where to Buy Men's Sexy Lingerie
You're ready to shop for and wear lingerie but don't know where they're sold. Below are the best websites and brands that offer free shipping and other discounts.
This gay fashion website specializes in underwear, fashion clothes, and swimwear for men. They also have sportswear, shapewear, and cosmetics. It sells plenty of gay fashion brands. The site also has features like creating a login account or adding a wishlist product.

If you want to add muscle suits to your collection, SMITIZEN is the right place for you. Unlike other silicone costume brands, SMITIZEN specializes in the sexy wear category. Its website has useful features like quick view, customization options, free shipping, discreet packaging, and more.

Another brand selling high-quality men's briefs and other underwear is NastyPig. It also sells other apparel and accessories. The online shop has a straightforward style that presents its many products.

Differio excels in the fashion category with its men's tees, activewear, shorts, shoes, accessories, and more. The men's clothing store has its products' prices displayed, has a view cart feature, and more.

If you're looking for men's thongs, underwear, and others, visit International Jock. It takes care of its clients with promos and discounts. Any personal detail you share is safe with them.

Conclusion
Secret male lingerie is no longer a secret. You can feel like a hot and confident man with the various men's lingerie styles. Like women's lingerie, male lingerie is diverse in its materials & styles and can be used for daily wear or special occasions.