Did you know a production code prevented the portrayal of gay relationships in films until 1968? Fortunately, today you can enjoy a comprehensive catalog of gay movies because of the significant milestones queer cinema has achieved in the last few decades. This blog post will recommend some of the best gay movies and introduce you to some of the most astounding gay characters. We hope you enjoy watching these movies as much as we enjoyed putting this list together!
Best gay movies to watch
Whether you are gay or not, gay movies are enjoyable and entertaining to watch. Queer relationships are integral to society, so creating films highlighting LGBTQ community issues helps spread awareness.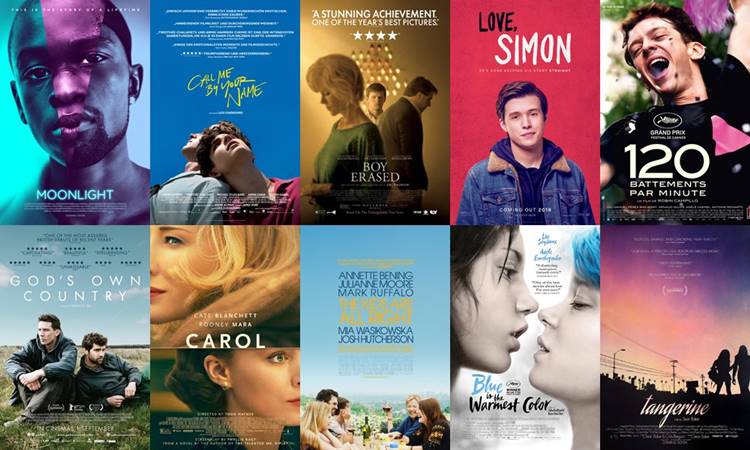 Some of the greatest gay movies you can watch include:
BPM (Beats Per Minute) (2017)
Beats per minute are the best foreign-language film because it perfectly portrays how governments' inactivity and sluggish response to the AIDS crisis resulted in avoidable deaths for gay and straight people. The film follows a group of AIDS activists who form public protests to critique the French government's response to the AIDS epidemic.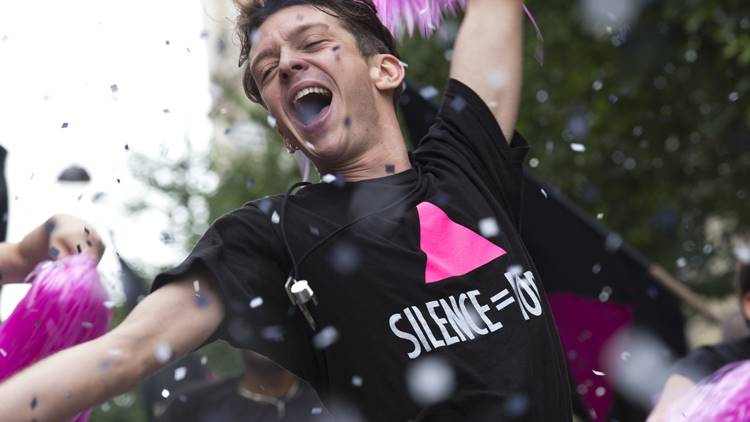 The film stars Thibault, seeking to engage pharmaceutical companies and health officials to quicken their response to the HIV/AIDS crisis. Max, a teen infected with HIV through a blood transfusion, and his mother, Hélène. Although the film shows one of the darkest chapters of the Aids epidemic in France, you also get to experience a beautiful love story between Sean, a charismatic provocateur, and Nathan. Predictably their love story ends in heartbreak when Sean succumbs to the virus.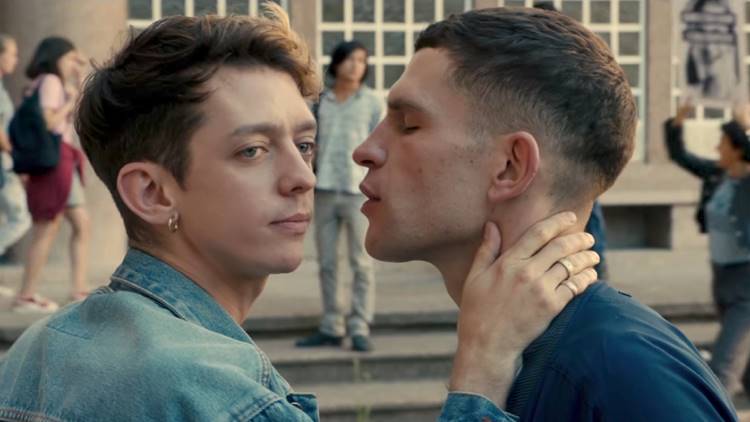 Moonlight
For a long time, gay relationships in the film consisted of white cisgender males leaving colored gay men without representation in queer cinema. Moonlight beautifully explores the issues of sexual identity, survival, love, sex, and family. The film follows the coming of age story of Chiron, the main protagonist, through three main stages of his life. We first meet Chiron as a young boy nicknamed Little, who is saved from bullies by Juan, a kind-hearted local drug dealer. Juan takes little under his wing and becomes a father figure for little Chiron. Juan provides Chiron with a makeshift family, and while his actions are kind, his motives are a little suspect.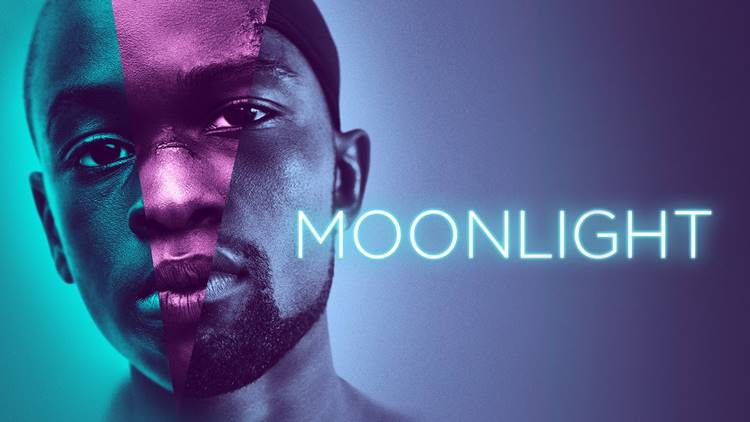 On the one hand, he provides Chiron with a ready-made family; on the other hand, he destroys Little's family by supplying drugs to his mother. As a teenager, Chiron struggles to find his sexual identity while dealing with constant bullying. Finally, we meet Chiron, a young gay man reinventing himself. Chiron is a man running from range, incarceration, guilt, and self-hate born out of years of societal neglect, illustrating what some African American gay men go through. Moonlight bagged several awards, including the Academy Award for best picture and the MTV award for best kiss. You may want to keep a box of tissues nearby while watching this excellent cinema piece.
Fire Island (2022)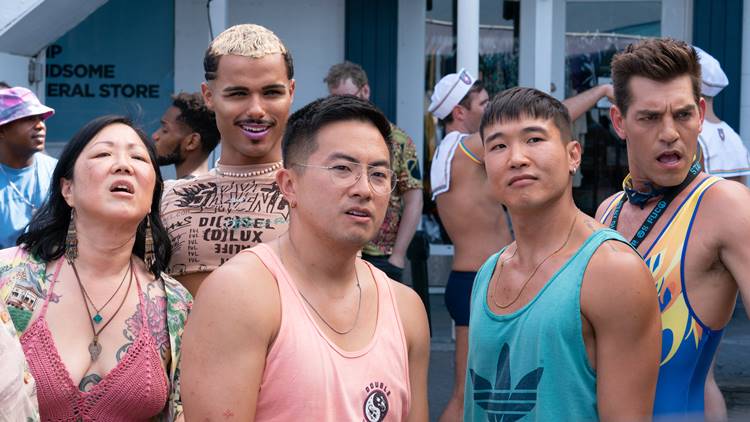 Ever wondered what a queer Jane Austen's pride and prejudice adaptation would look like? Fire Island replaces Austen's Regency-era trappings of estates, ball gowns, and ballrooms with queer bars, fruity drinks, and gay-inspired fashion trends. The film follows a group of gay men on a getaway at Fire Island. On arrival to Fire Island, the group finds out their host Erin is selling the house, making the holiday the last time they will vacation on the Island. Things become a little bit tense when the group is confronted with issues of racial fetishism, sexual fluidity, classism, and romance.
Philadelphia (1993)
Not long ago, gay men bore the shame and stigma associated with possessing and spreading HIV/AIDS pandemic. Most people, even in the queer community, didn't understand the impact of the AIDS crisis on queer people's right to work until Philadelphia premiered in 1993. The film follows Andrew Beckett (Tom Hanks), a gay corporate lawyer who sues his firm for unlawful dismissal after contracting AIDS. Because of the rampant homophobia and AIDS-related stigma experienced in the 80s and 90s in his community, Becket is initially unable to get legal representation.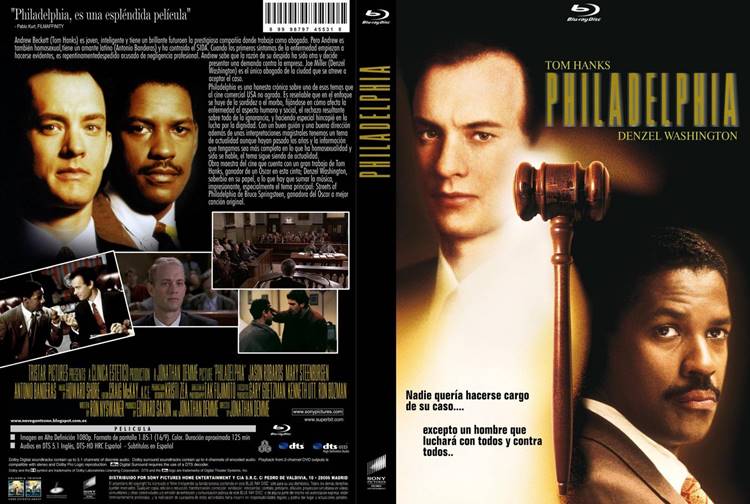 Eventually, Joe Miller, an African personal injury lawyer, takes his case after witnessing miller facing discrimination at the library. While miller wins the case, the victory is bitter-sweet because he succumbs to the disease soon after. Philadelphia is a love story, not in the traditional sense, but a love letter to the gay community when they faced blatant discrimination and hate. Philadelphia is iconic because it shows the power of portraying gay characters in films in educating the public against queer injustices. Tom Hanks went on to win numerous awards for his perfect depiction of a gay character.
The Boys in the Band (1970)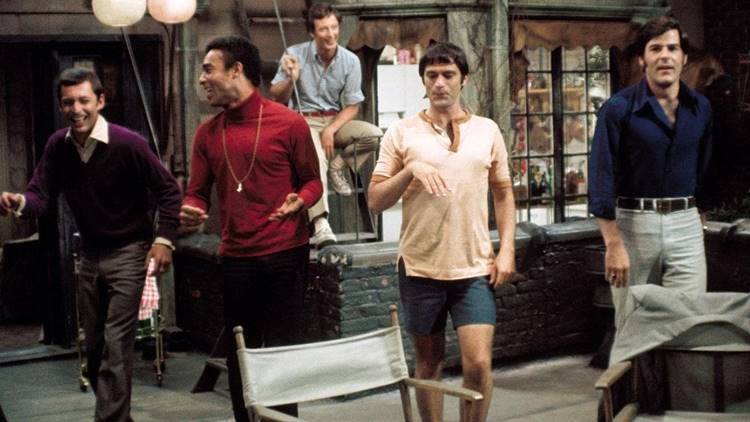 The Boys in the Band movie was among the first films to cast queer characters. Before the Stonewall riots in 1969, gay fans had to read plot subtext to figure out gay characters in films. The Boys in the Band is ironic because it cast an openly gay man as the main character and includes a full cast of gay and bisexual men. While the movie faced criticism for reinforcing homosexual gay stereotypes, its production marked a pivotal moment for queer cinema.
My own private Idaho (1991)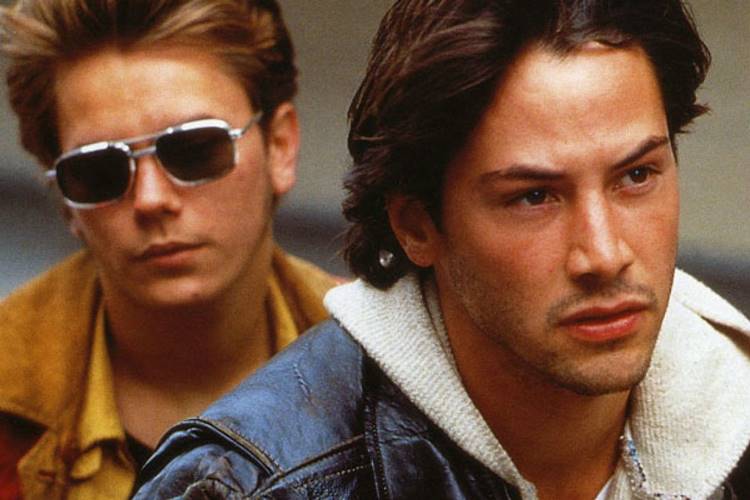 My private- Idaho is an adaptation of Shakespeare's famous play Henry IV. The main protagonists, Mike (Michael) and Scott, are two young hustlers searching for money, meaning, and sexual identity. Mike and Scott travel from Portland to Italy and back again in search of Mike's mother. Along the way, Mike develops an unrequited love for Scott, which ends in heartbreak when Scott falls for the beautiful Carmela. The film perfectly invokes the feeling of need, lust, and love, making it the perfect movie to watch for a date night or unwinding after a tough day. 
Call Me By Your Name (2017)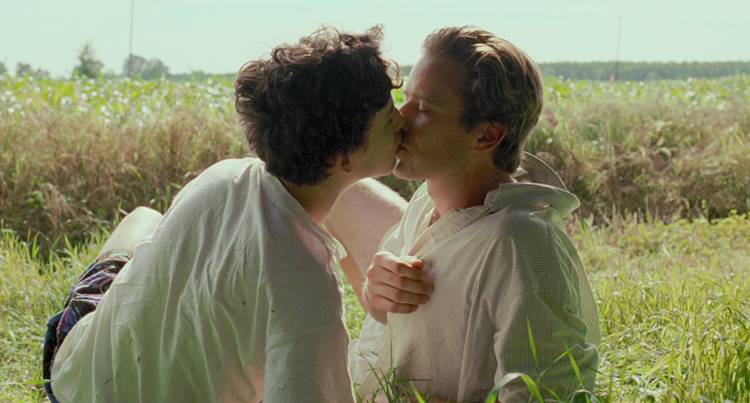 Call Me By Your Name is arguably the best gay movie of all time. The film's portrayal of first loves, lust, and heartbreak is breathtaking. The main characters, Oliver, an American doctorate student, and Elio, a 17-year-old boy on the brink of manhood, is brilliant, and the chemistry between them is over the roof. If you haven't watched this film, you are missing out on one of the finest cinemas of our time.
Brokeback Mountain (2005)
To classify Brokeback Mountain as a gay cowboy movie would be a tragedy. The film protagonists carry a universal pain that goes beyond the gay niche. Brokeback Mountain tells the story of two lovers constrained by fear and societal sexual expectations, trapping themselves in an endless cycle of pain. Jack and Ennis met a Brokeback mountain and fell in love. At the end of the summer, they go their separate ways, get married, have kids, and only have little moments of forbidden passion over the years.
Parting Glances (1986)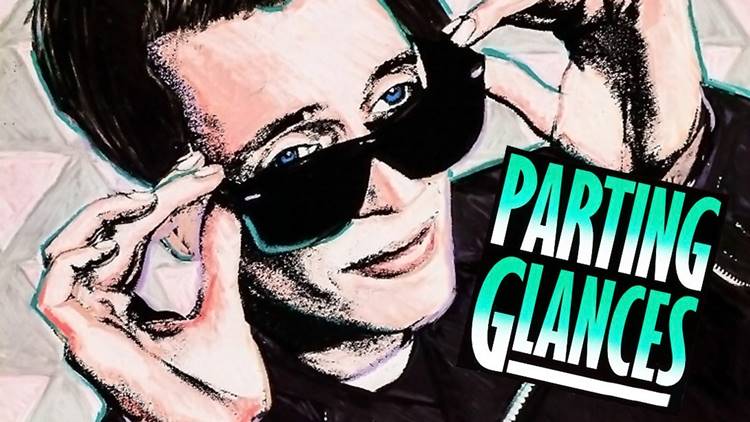 What do you do when you are about to lose two lovers? One to an incurable disease and the other to a job offer. Parting Glance follows Michael, who has settled into a complacent, boring relationship with Robert, who is moving to Africa for a job. Then there is Nick, Michael's old lover, who is on the brink of death because of the AIDS virus. The film takes the characters through a 24-hour self-reflection journey as they say goodbyes to their loved ones.
God's Own Country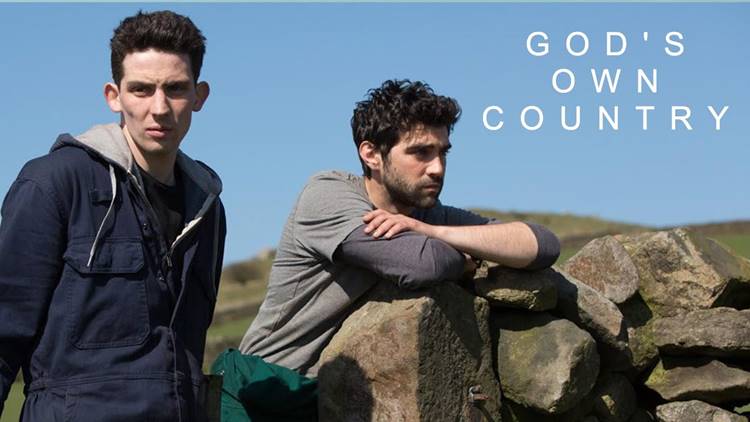 If you are looking for a film with a happy ending, God's own country is the film for you. The film features two young gay men, Johnny, a Yorkshire farmer, and Gheorghe, a Romanian immigrant who comes to help the farm during lambing season. Set in rural Britain, the movie explores the weight of familial responsibility, the plight of migrants, and queer social expectations. The film also explores the vulnerability of men, who have a tough exterior but are often the most compassionate beings. God's own country is one of the best feature films to come out of Britain and has received positive reviews.
Beginners (2010)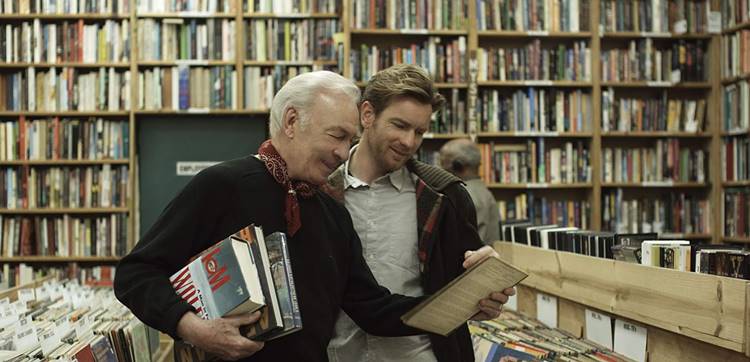 Beginners have the marking of a swoon-worthy film for audiences gay or straight: Mending of a father-son relationship, cute dog, angst, romance, and a happy ending. The story follows Oliver, a 38, who finds out that his 75 old father is gay shortly after his mother's death. His father's coming is a beginning for both men. Hal, Oliver's father, embraces his queer identity, immerses himself in the gay community, and finds love. Oliver, afraid to commit to a relationship after witnessing the passionless relationship between his parents, also comes out of a metaphorical closet and finds the courage to fight for love from a French actress he met at the party.
How to become a star in gay movies?
Some ways you can become a star in gay movies include: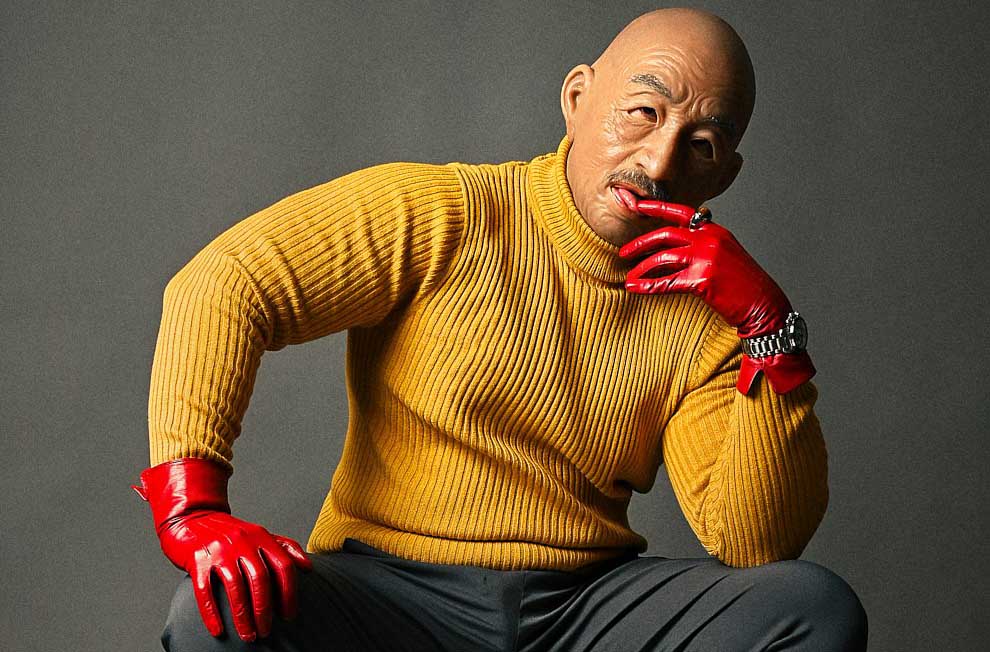 A male face mask can help you gain the handsome male features of the gay actor. You can put on a realistic mask to achieve the image of your dream character and start leaving your mark in gay films. A silicone-made mask can give you a classy beard, fabulous eyebrows, and sexy sideburns to rival any gay heartthrob. A face mask can also give you a youthful, clean-shaven look or make you look older to make you suitable for various roles.
Refine your acting skills
Being gay doesn't give you a direct ticket to gay stardom. You have to embody the gay look and have the skills that make you stand out. You can take acting classes to perfect your art to get a competitive edge over thousands of talented gay actors.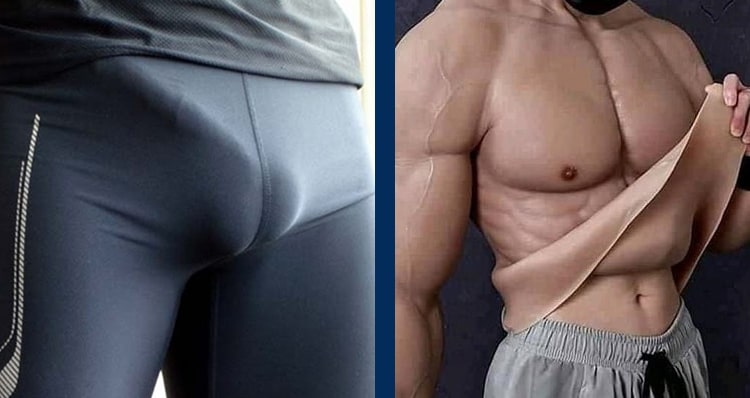 As much as becoming a successful gay actor is about talent, it's also about having the right look. It would help if you had a swoon-worthy movie star body that would attract fans and sell films. Muscle suits are well worth having if you desire to have a movie star-like body, and there are various types of muscle suits that will allow you to change your body shape and size. 
Conclusion
LGBTQ movies have come a long way in the last few decades. Whether you are a young man, middle-aged, or old, you can find films in cinemas or on TV that mirror your gay lifestyle.