Calling all gay men to watch out for the gay bear community's spectacular 2023 activities! Read this article to stay in the loop about activities for gay bears.

Introduction
Gay bear festivities are among the most interesting gatherings of the LGBT community. That's why most gay men who are into the gay bears kink are always on the lookout for some of the worthwhile and thrilling gay bear activities near their area.
When attending gay bear activities, it's important to find and participate in events where you'll truly have the time of your life in. It'll be a pity to waste your cash and energy on lousy and poorly organized occasions. Luckily, we created this list to guide you in scouting for fun-filled and unforgettable gay bear events.
Here's the lowdown on all gay bear events loaded for 2023. Don't forget to block these dates on your calendar, and let's delve into the fun stuff about gay bear events!
What Are Gay Bear Events?
In essence, gay bear events celebrate the ones in these event's names itself – gay bears. Gay bears or sometimes referred to as simply bears, refer to gay or bisexual men who often portray an untamed, rugged, wild masculinity. They typically have full beards, chest hair, and a lot of other body hair, resembling a bear. What a fitting name, eh?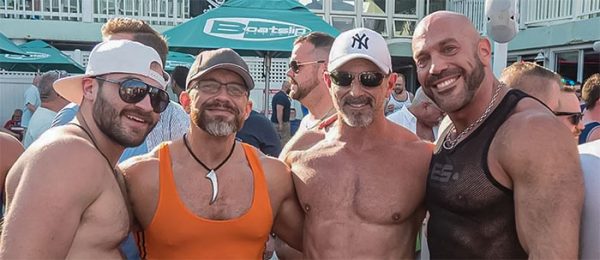 Gay bear events are hosted to further popularize the bear culture. These events have significantly helped in promoting a better public perspective about the broader gay community by debunking the stereotypical notions of gay men. They emphasize that not all gay men share the same physical appearance, especially when you have too much facial and body hair, and reject the limiting idea of being a "mainstream gay".
Why Should You Attend Gay Bear Events?
Gay Bear events are more than just a gathering – they are a bonanza of camaraderie, acceptance, and unabashed self-expression.
§ A Safe Space to Be Yourself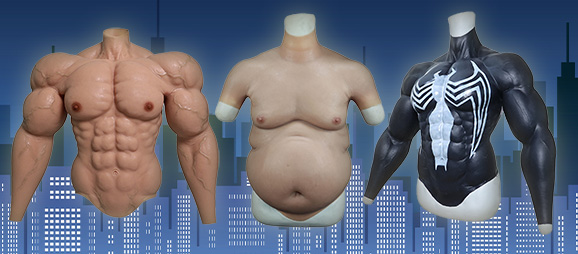 Now, more than ever, we all crave places where we can strut our customized masks or muscle suits without judgment, right? These events provide a fantastic safe space where everyone, regardless of their orientation or identity, can feel comfortable and welcomed. You can be as bearish or twinkish as you like without a hint of side-eye.
§ Cultural Connection
Soak up the vibe of a community steeped in rich traditions and shared experiences. By attending these events, you plug directly into the cultural heart of the gay bear scene.
§ Unforgettable Experiences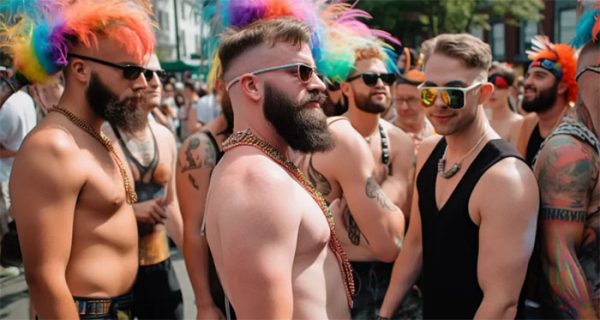 You got to believe it – these events are a riot of colors, emotions, and experiences that will stay with you long after the last bit of confetti has been swept away. The mix of music, art, performance, and just pure human connection is a sensory cocktail that you'll find nowhere else.
§ Supporting a Cause
Many of these events are not just about having a good time. They often raise funds for important causes, such as HIV/AIDS research, LGBT rights, and mental health resources.
Unveiling the Best Gay Bear Events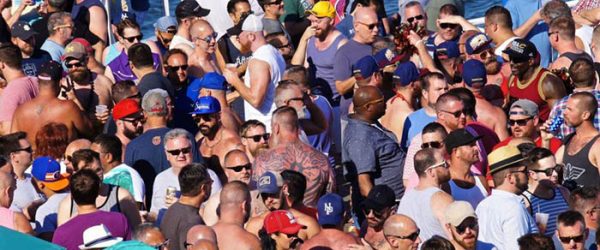 Below are the top 3 major gay bear events that community members wouldn't want to miss out on. Wherever you are across the globe, you are sure to find one that's accessible from your area.
The International Bear Convergence is an annual event that gets the party started in Palm Springs, California. This event, slated to take place from the 23rd to the 26th of February 2023, highlights an extensive range of activities. Look forward to pool parties, dance events, and social gatherings! Hence, it draws gay bears from all over the globe.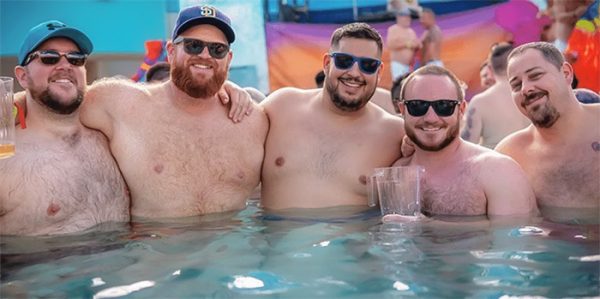 There is something for everyone at IBC, from quiet cocktail hours to wild dance events. Participants can network with other gay bear enthusiasts while taking in the beautiful scenery of Palm Springs.
Lazy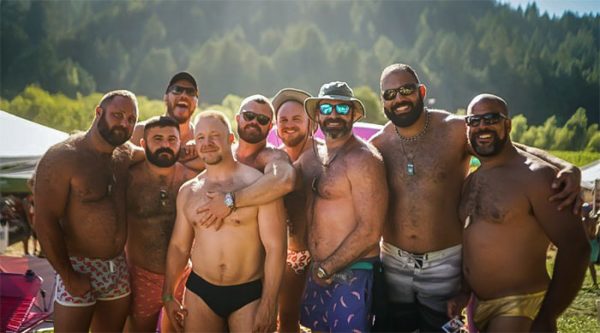 Bear Week is a weeklong celebration of bear culture, music, and the natural beauty of Guerneville, California's redwood woods. Activities, including river float rides, comedy concerts, and dance parties, will be available during this festival, which will run from July 31st to August 7th, 2023.
Relax in the serene setting, take in some live entertainment, and get into the bear community spirit at one of the many themed events.
The gorgeous
hamlet of Provincetown, Massachusetts, plays host to thousands of bears, cubs, and bear lovers every year for Bear Week Provincetown. This week-long party begins on July 8th and continues through July 16th and includes events including pool parties, bar crawls, and beach events.
Provincetown's Instagram-worthy seaside location and kind hospitality make for an unforgettable experience that continues to draw visitors from all over the world.
Rising Stars: Emerging Gay Bear Events
Other than the major events mentioned above, there are emerging gay bear events that are continuously gaining popularity within the community.
These are also worth checking out: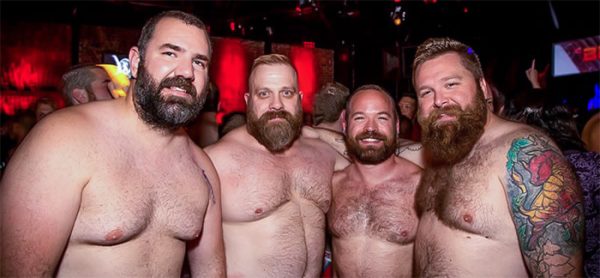 The gay bear community is very much invested in the buzz surrounding the annual International Bear Bash in Orlando, Florida, USA, at the end of September.
To start off the main event, there will be a welcoming cocktail reception and a masquerade ball. In addition to the main event itself, there will be a variety of side events, such as pool parties, cigar socials, pool games, karaoke, our very own BLU (Bear, Leather, and Uniform) Ball, and after-hours parties. Don't miss out on the hilarious acts performing at The Bear Bash Cabaret.
Taking place from October 5th to October 9th, 2023, Bear Bust combines the exciting character of New Orleans, Louisiana, with the distinct character of the bear community.
This gathering is remarkable because of the variety and quality of the events it hosts, such as drag shows, bourbon street parties, and a good old fashioned Southern crawfish boil. Bear Bust is a unique event that provides guests with a once-in-a-lifetime chance to participate in both the pleasure of being a bear and the lively atmosphere of New Orleans. Bear Bust blends the excitement of being a bear with the lively energy of the vicinity.
Beyond the Events: Other Exciting Bear-Friendly Destinations
Trying to look for vacation spots recommended for gay bears? Below are among the most gay-bear-friendly and vibrant destinations to add to your itinerary:
§ San Francisco
San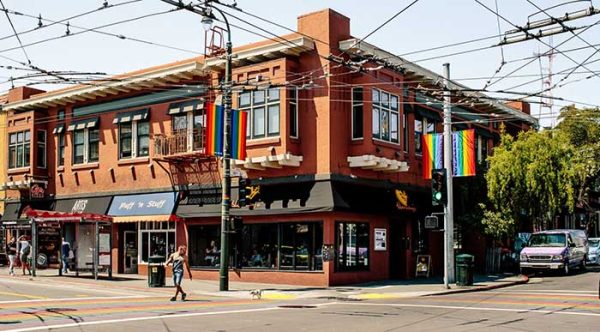 Francisco's diverse and inclusive neighborhoods are a big part of why it stands out as a gay bear-friendly destination. The Castro boasts of its tradition of embracing and toasting to its diverse audience. Their population includes people of all gender identities and sexual orientations.
§ Berlin
Berlin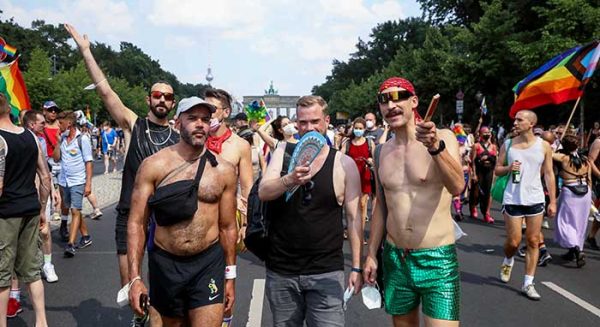 is a mecca for bear fans from all over the world due to the city's many events geared toward the gay bear community. Folsom Europe is an annual festival that takes its cue from San Francisco's Folsom Street Fair and features a wide variety of bear-themed parties, fetish activities, and social gatherings.
§ Montreal
The Gay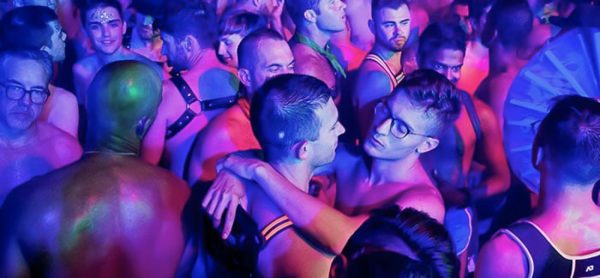 Village in the Ville-Marie district of Montreal is the city's center of LGBTQ+ activity and a safe haven for the bear community. The annual Fierté Montréal pride festival celebrates the city's diverse LGBTQ+ community. Gay bears are sure to have a phenomenal time in bear-themed parties, cultural performances, and social gatherings. These are just some of the major highlights of the festival.
§ Sydney
Oxford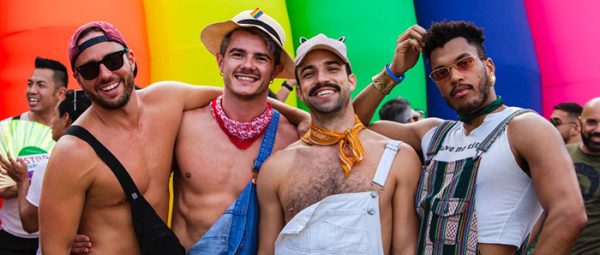 Street, in the trendy Darlinghurst area, is a hotspot for the city's gay and bear communities. This busy street is well recognized as Sydney's gay and lesbian hub, and it is dotted with numerous gay-friendly businesses.
Particularly exciting is the Mardi Gras Fair Day, where gay bears can soak up the festive spirit, watch live performances, and make connections with members of the LGBTQ+ community.
Frequently Asked Questions (FAQs)
What is the age range of attendees at gay bear events?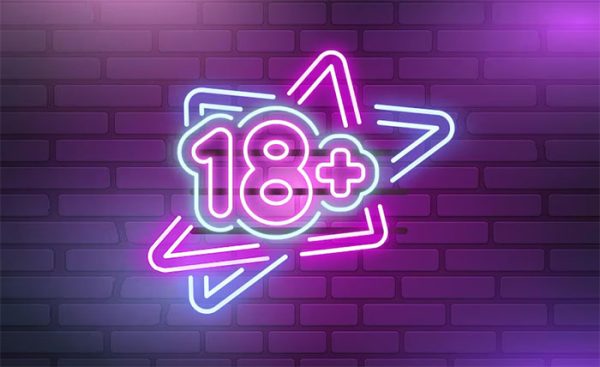 Gay bear events generally attract an adult crowd, so attendees are typically 18 and above. There's no upper age limit, and you'll find a broad age range in attendance, from young adults to seniors. The diversity of ages contributes to the welcoming, inclusive nature of these events.
Are gay bear events only for gay men?
While gay bear events originated in the gay community, they have evolved to become increasingly inclusive. Today, they welcome anyone who respects and supports the bear community ethos.
How can I find more information about specific gay bear events?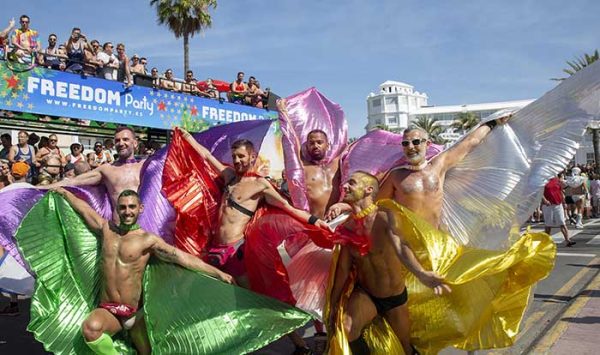 The best way to find information about specific gay bear events is by visiting official event websites or social media pages. Other sources can include local LGBTQ+ organizations, gay bars, or community centers. Apps dedicated to the bear community, like Growler, can also provide event details.
Are there any clothing requirements for attending these events?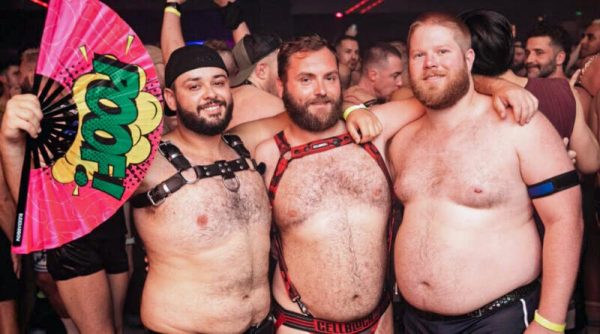 Most gay bear events don't enforce a strict dress code, emphasizing comfort and self-expression instead. However, event-specific themes may suggest certain attire. Always check the event details for any specific clothing requirements or suggestions.
Can I attend a gay bear event if I'm not in the bear community?
Absolutely. Gay bear events are about fostering a sense of community and acceptance. While they focus on the bear subset of the LGBTQ+ community, they are open to anyone interested in participating respectfully. Just remember, everyone is there to enjoy themselves in a safe and accepting environment.