Sexual fetishes have come a long way. Gone are the days when you had to hide or exorcise your unconventional sexual fetishes because of the stigma, judgment, and potential social ostracism associated with sexual interests that contradict the norm in most societies. Fortunately, with the invention of technology and as more people explore sexual freedom, fetish dating has become more accessible. From fetish dating sites, podcasts, and blogs to fetish porn sites, fetishism is slowly becoming popular. This article will explore fetish dating, discuss popular fetish sites, and give tips to enhance your fetish dating experience.
What is fetish dating?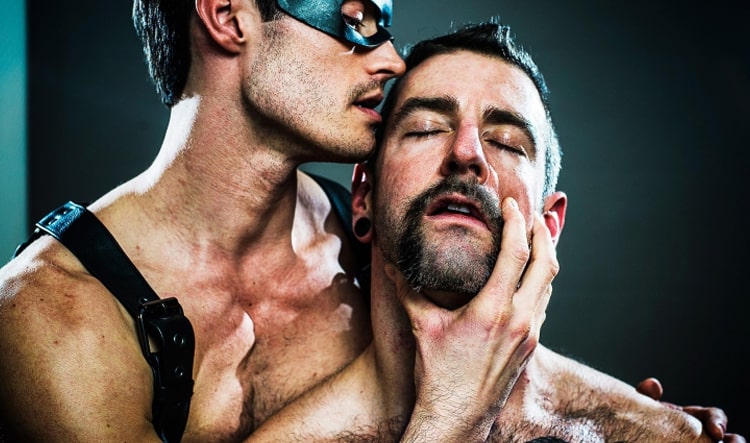 Are you aware there are dating sites dedicated to fulfilling your sexual fantasies? As a gay man with unique sexual tendencies, finding like-minded people that share your sexual interests allows you to explore different kinks and fetishes in a non-judgmental community. Whether you have a foot fetish, revel in kinky sex, or find ecstasy in sniffing smelly armpits, you can find a fetish dating site that caters to your particular kink or fetish. So, what exactly is a fetish dating site?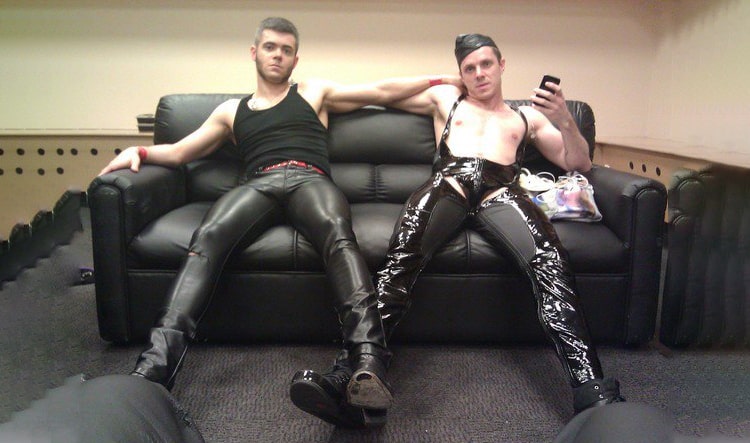 A fetish dating site is a platform-mobile app or website that connects people with similar kinks and fetishes. A fetish site provides judgment-free places where gay men can explore their innermost in a relatively safe environment. Depending on your preference, you can register on an exclusively gay site, a BDSM dating site, or sign up on sites that accept all sexual orientations.
Top 8 fetish sites for gay men
Finding the best fetish sites can feel like an arduous task when there are so many dating sites on the web fighting for your attention. When looking for the best fetish websites, search for a platform that allows you to experience your favorite fetishes, protects your privacy, and has reputable patrons. Choose a site with an easy-to-use user page and one that integrates seamlessly with all your intelligent gadgets and has 24/7 customer support. The last thing you need when you want to have a steamy chat in the chat rooms or plan a quick hookup is your go-to site malfunctioning before you finalize your plans.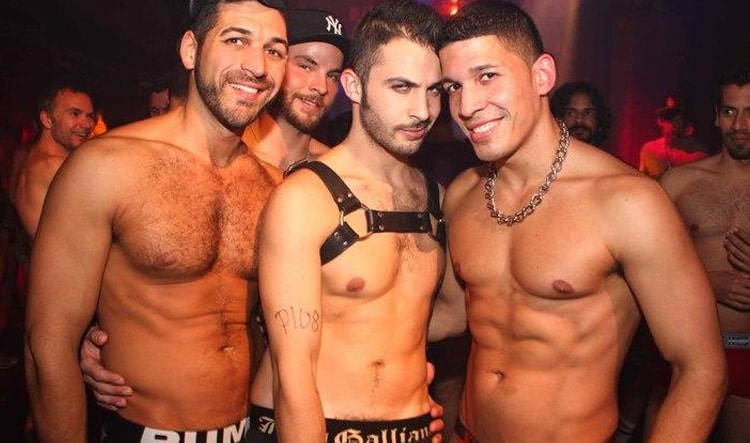 Here are some of the most popular fetish dating sites for gay guys:
Whether you are looking for love, friends with benefits, casual sex, and everything in between, AdultFriendFinder has it all. With close to 100 million people on the site and thousands of clicks per day, AdultFriendFinder is arguably one of the biggest fetish dating sites on the planet. This site has a wide variety of users, from swingers, one-night stands, and threesomes to a kink-positive BDSM community. AdultFriendFinder is an ideal dating site for a gay man because it has more male users, giving you a vast pool of potential sexual playmates.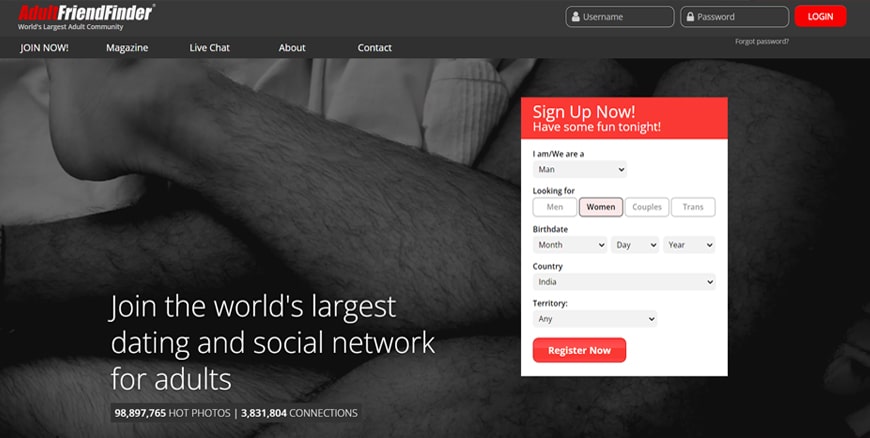 You can register for free or pay for the premium membership. Adult Friend Finder free membership allows you to access several services, including creating a hotlist, watching videos, liking people's photos and videos, and commenting on blogs. For a relatively small fee, you can enjoy premium membership benefits, including access to the sex academy, watching live streams, sending gifts, using chats, viewing a person's complete profile, or adding friends.
If you are looking for a fantastic dating site to explore your fetish fun, you can't go wrong with Alt.com. Alt is an ideal site for fetish lovers with BDSM interests because most of its patrons are interested in BDSM dating. Alt has a versatile kink positive BDSM community where you can find kinky people that match your sexual interests, allowing you to experiment with various elements of BDSM safely.
From foot play, anal play, sex toys, and pet play to leather fetishes and kinks, Alt.com is full of BDSM singles and couples that will help you have a more active sex life. The site has text and video chat where members can meet, chat, and plan for rendezvous meet-ups that end up in explosive sexual pleasure.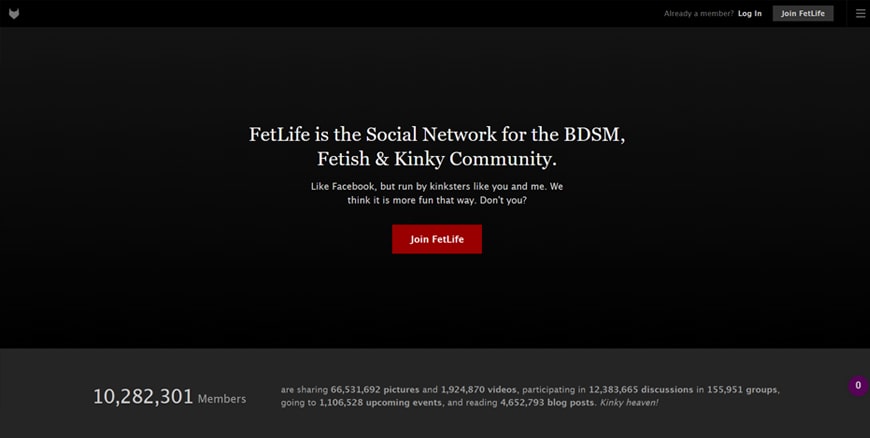 If you want to scratch a sexual itch but your wallet hasn't seen cash in ages, head to Fetlife for a fantastic, cost-free online dating experience. Fetlife is a free fetish site that allows fetish lovers to access videos and photos, and you can even have a free chat with a potential amor without paying a dime.
Fetlife has fantastic services for a free site, including a dating app you can download to your smartphone. The platform also has an impressive filter that allows you to search for potential partners by location, specific kink, or personal ads.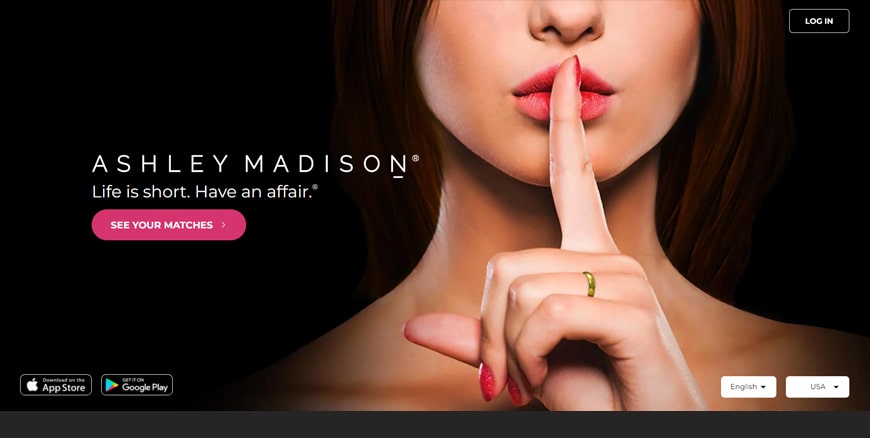 What do you do when you are in a committed relationship but start noticing you have a wandering eye? Do you tell your partner or gauge eyes out? While the second option might sound extreme, it might be less scary depending on the temperament of your partner. If your partner is open-minded about sex, a conversation about sexual boredom may lead to a mutual agreement to explore Ashley Madison individually or as a couple. As much as marriage is sweet, fun, and fulfilling, it can also be boring and monotonous, but that doesn't mean you have to break up.
Ashley Madison offers a discrete and safe way to have an affair, allowing you to have an exciting sex life even when the spark between you and your partner is less than sparkly. Ashley Madison is the perfect place to start if you are looking for casual flirtation, random hookups, or a polyamorous relationship. If you are having an affair behind your partner's back, there is no better place than Ashley Madison. The site prides itself on protecting members' identities, giving you a safe space to find what you are looking for.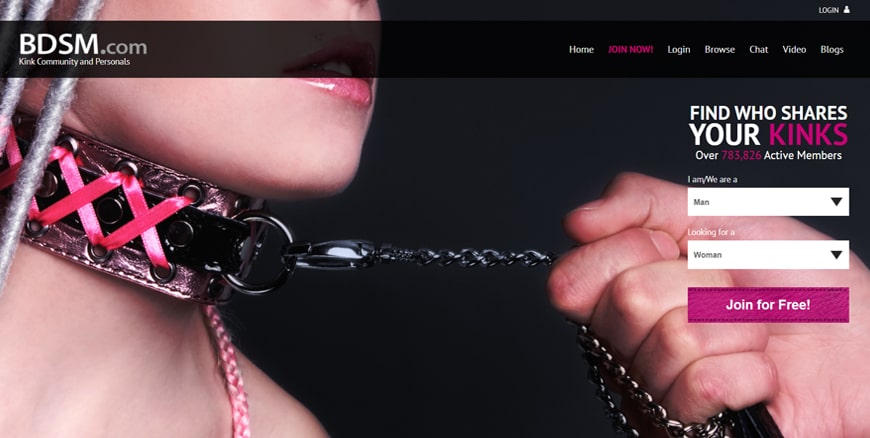 BDSM has slowly gained interest in the last few years, becoming one of the fastest-growing communities across different ages. As more kinky people gain the courage to pursue their sexual interests unapologetically, BDSM is slowly gaining popularity in mainstream culture. BDSM.com is one of the fastest-growing sites that cater to people with BDSM tendencies. BDSM is an umbrella term that encompasses a range of sexual activities, including bondage, torture, cuckoldry, animal play, edge play, domination, fire play, and submission.
BDSM.com is an ideal destination for gay men looking for queer-friendly online dating sites to explore various elements of BDSM. Whether you are looking for someone with a foot fetish, an obsession with the mighty derriere, or whatever specific kinks you want in a sexual partner, BDSM.com has covered you. The site provides a free preview for interested parties, and you can join as a couple, group, or solo. With over 300 fetish groups on the platform, you are bound to meet people that share your kinks and fetishes on BDSM.com.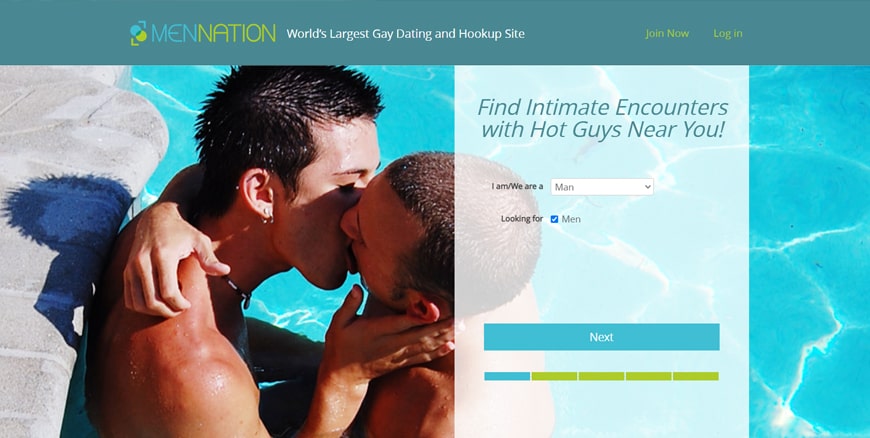 If you are looking for an online dating site that exclusively caters to a gay clientele, MenNation is the perfect site for you. As one of the oldest gay dating sites, MenNation has an extensive list of desirable men, giving you millions of potential sexual partners you can engage. MenNation has a friendly user interface that allows even the most technologically challenged individual to set up a profile quickly.
The site will enable members to make video calls, share photos, send messages, participate, and make video calls. You can use the site's advanced filter software to search for the perfect partner by location, sexual orientation, physical features, age, or dating preferences. This site makes getting a partner that fulfills all your sexual fetishes effortless.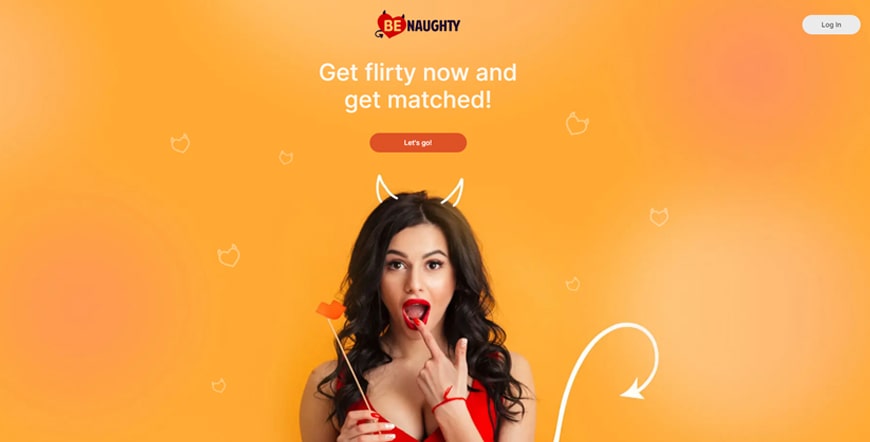 With a name like BeNaughty, it's not surprising that this site has an extensive membership of super hot gay men. Whether you are out and proud or still hiding in the closet, BeNaughty is the perfect fetish dating site because it doesn't require members to declare their sexual orientation. The site allows members to search for potential partners using particular dating preferences, including race, eye color, sexual orientation, age, body type, location, or ethnicity. BeNaughty has a vast photo gallery where you can swipe right on photos of men you are interested in, and the site will send you a notification if there is a match.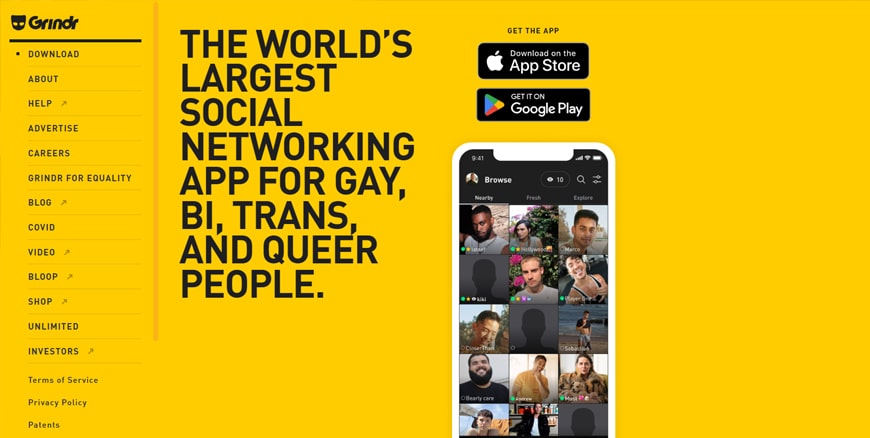 If you have a list of gay online dating sites or apps and Grindr is MIA, your list is either bogus or incomplete. Grindr is arguably the best and most popular gay hooking-up site. Grindr offers gay and bisexual men a safe platform to interact with people that share their sexual interests, reducing the human traffic most gay men encounter on sites and apps that cater to straight and queer people. With location-based matching, this dating app is perfect for casual hookups with kinky singles around your neighborhood.
Fetish Dating Tips to Find Compatible Partners
Some tips that can help you find compatible partners on online dating sites include:
· Wear a muscle suit to enhance your appearance
Men are visual beings, and how you look affects whether you can pull the top-tier category of the gay dating scene. If you have a less-than-impressive figure, wear a muscle suit to enhance your features, making you more attractive. It is easier to attract the proper male attention if you have a fit physique.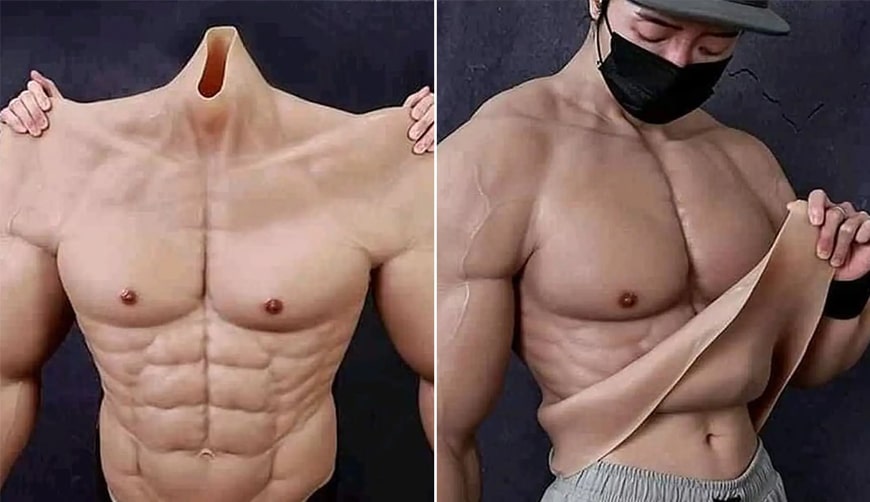 · Pull off a visually appealing look with a mask
A face mask can help you introduce an element of mystery, especially when posting pics in your online galleries. If you have a face mask fetish, wearing a masquerade or bondage mask in your profile pictures might help you attract people with similar kinks.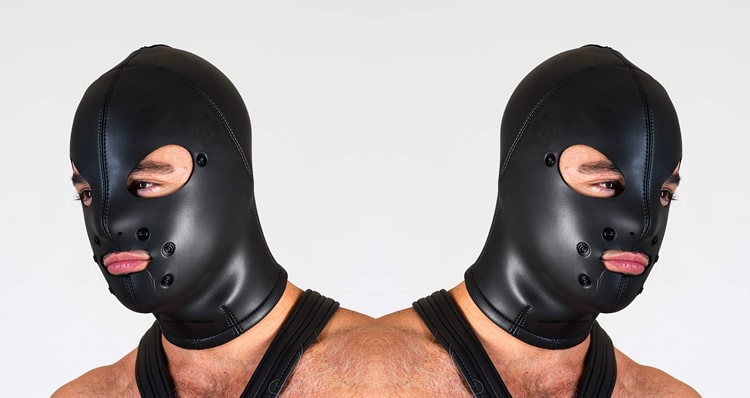 · Own your fetishes
Having a sexual fetish, no matter how unconventional, is nothing to be ashamed of. Sexual fetishes have existed for thousands of years and are as natural as breathing, so no one should shame you for having one. Confidently own the fetishes that bring you sexual pleasure, and men will find your self-assurance appealing.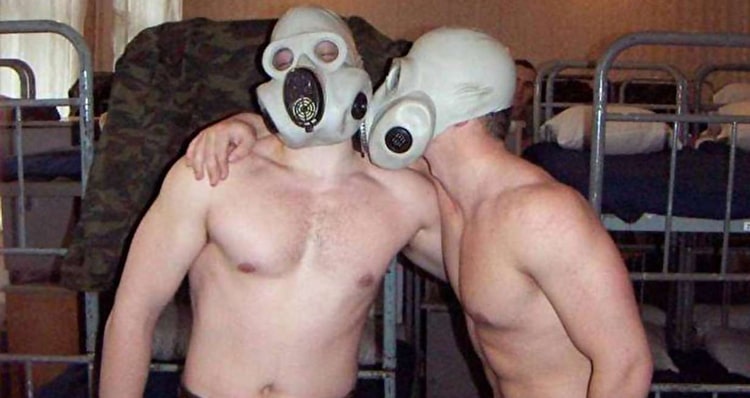 Conclusion
Dating sites have made it easier for kinky people to connect with like-minded people. With a click of a button or swipe of your screen, you effortlessly find someone to fulfill all your sexual fantasies.