Meta-Description/Lead-in: Are you looking for new ideas for fetish outfits? Read here to discover dress codes, fetish outfit types, and more!
Are you into fetish outfits but don't know where to start? Are you running out of fetish outfit ideas? Then there's no need to look any further because you've come to the right place.
Here, we'll discuss various fetish outfit ideas that you can wear to the next fetish party. We'll cover everything – from more straightforward and cheaper corsets to full-body latex outfits and everything in between. Whether you're new to the fetish scene or an experienced pro, keep reading to expand your familiarity with fetish outfits and some inspiration!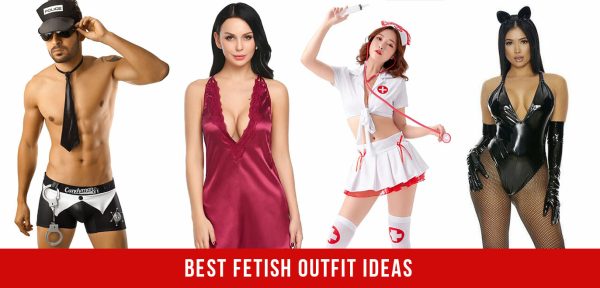 The Most Popular Clothing Materials among Fetishists
Before we get to the outfits, let's discuss the materials most often used to create them. Certain materials have deeper ties to the fetishist community. A famous example is leather material. Consider these clothing materials and how you could use them for specific outfits.
Leather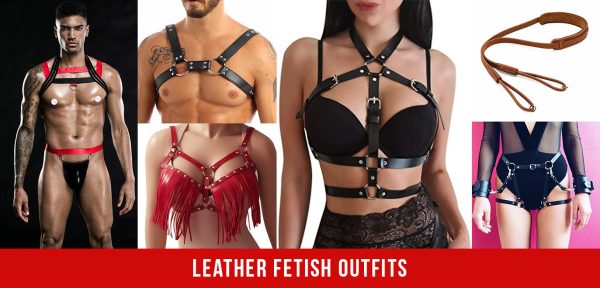 As a natural fabric made from the skin of animals, leather provides a skin-like feel and sometimes softness. It has timelessness and versatility, especially in male fashion. Leather fetish fashion initially focused on sexuality and masculinity.
Today, leather dresses, underwear, corsets, heels, and outfits, in general, are the typical wear of dominatrices. Submissives also wear leather harnesses, cuffs, collars, and similar accessories.
Leather is inherently sexy, so vanilla or newbie fetishists could easily find leather clothing arousing. You could even use it in your daily or party wear to send a subtle message about your preferences.
Latex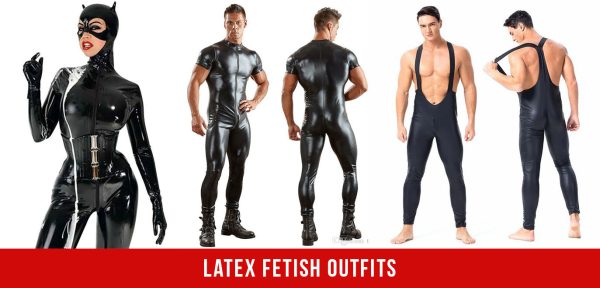 Latex has a shiny finish and wraps around the wearer's body well. These characteristics make it perfect for accentuating all body lines. When worn, latex also provides a "second" skin feel, allowing the wearer to put on a different front or skin.
Manufacturers typically use latex to make bodysuits, form-fitting dresses, muscle suits, masks, etc. Latex is an excellent option if you want to feel sexy and confident but don't want to show too much skin.
Silicone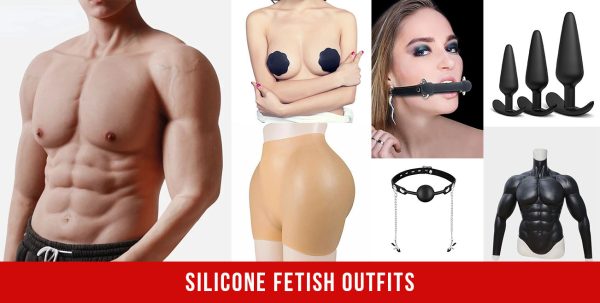 Silicone wraps around the form well, like latex. However, it's more stretchable than latex sheeting, making silicone clothes clingier and tighter. The material is also easily malleable, making it perfect for molding into masks or shapes. It's resistant to oil and sunlight.
Silicone sheets often make fetishwear. Other fetish accessories that may consist of silicone include gags, blindfolds, masks, anal plugs, and toys.
Lace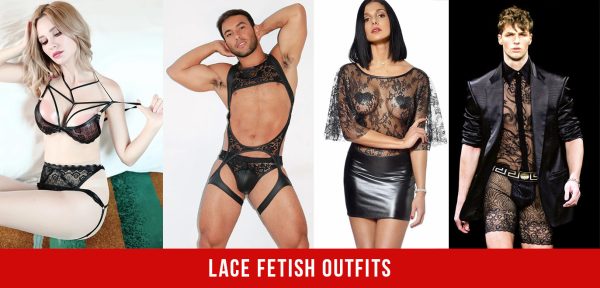 This material is soft, delicate, breathable, and has open designs that make it see-through. It comes in many types, patterns, and designs. Today's lace fabric consists of cotton thread and synthetic fibers. It represents felinity and purity.
Because it's often the material for lingerie, lace is one of the most erotically appealing materials to fetishists and non-fetishists. When worn, it doesn't only give off a gentle feeling. Like the other materials in fetishwear, lace can boost the wearer's confidence and make them feel powerful.
Silk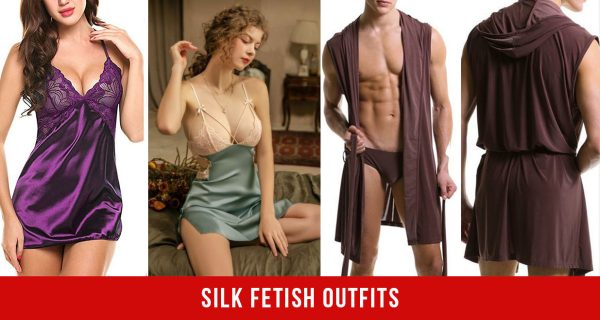 Soft, light, cool, silky, and smooth. These are the characteristics of silk on top of being hypoallergenic. Like lace, silk fabric and clothing have a high level of femininity about them that looks erotic to many male fetishists. While women don't generally eroticize silk, some women find silk clothing empowering and sensual.
Velvet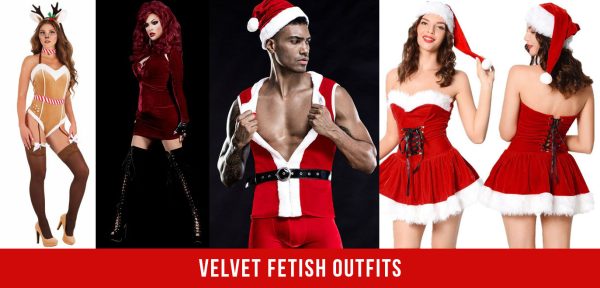 Velvet is a luxurious, smooth, and soft fabric that drapes beautifully on the body. It also has a soft shine that can help accentuate a person's form when worn or catching the light. Its distinctive feel and appearance evoke seduction or sensuality, elegance, luxury, and decadence.
The Most Popular Outfits among Fetishists
Many people have a specific outfit fetish. Yet, some fetishists also enjoy experimenting with different outfit types and materials. Below are the most common outfits tied to fetishism.
Black Tie
Black tie is a semi-formal dress code often used for evening events. Black tie clothing often has a classic, timeless, and ceremonial look. It's the perfect choice if you don't know what to wear to a fetish party. For men, you only need a suit and tie combination. You could wear floor-length or knee-length evening gowns, tuxedoes, and tailored jumpsuits for women.
This outfit style is also easy to customize to match your specific fetish. For example, you may add a mask to your suit and tie to signify your mask fetish. Women might match leather chokers to their evening gowns to show their interest in BDSM and preference for being submissive.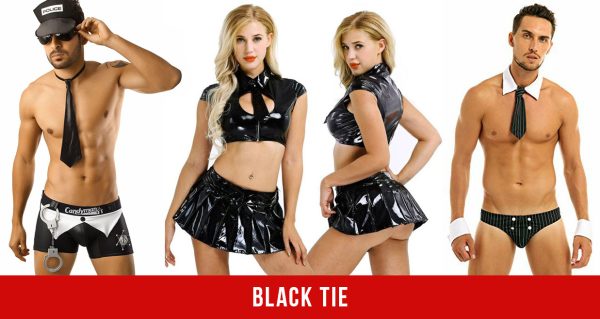 Lingerie
You'll never go wrong with wearing lingerie at a party, whether you keep it under another layer of clothing or wear it as your fetish club costume. You could even get a dress that is the cross between formal dress and lingerie.
Two of the best lingerie colors for all women are black and red because they can make anybody look and feel sexy and confident. If you're not comfortable showing off your body but want to wear lingerie, pick a garment that shows hints of the lingerie instead. It could be a dress with a high hip slit, low back, or see-through fabric.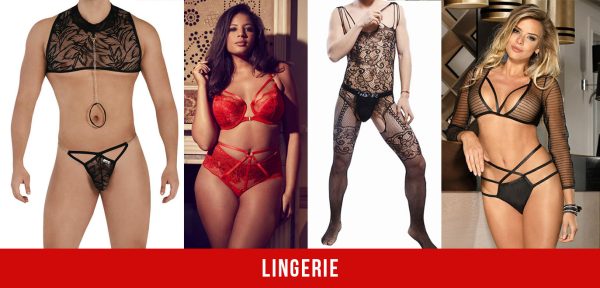 Bodysuit
Bodysuits come in all shapes, styles, and sizes. The black latex catsuit is one of the most popular and common bodysuit types used in fetish parties, Halloween costume parties, and cosplays. It shows off the wearer's curves perfectly without showing too much or any skin.
If you want to truly hide your identity and all parts of your body, consider a zentai bodysuit. These lycra bodysuits cover the entire body from head to toe. Most zentai bodysuits allow users to see, breathe, and move freely.
Another bodysuit type is the muscle suit, often made with high-quality silicone material. Muscle suits act like a second skin, wrapping well around the user's form. It looks, feels, and moves like a second skin, too. On top of that, as the name suggests, muscle suits have a specific sculpt or mold that can give the wearer the experience of having a physically fit physique that looks full and realistic.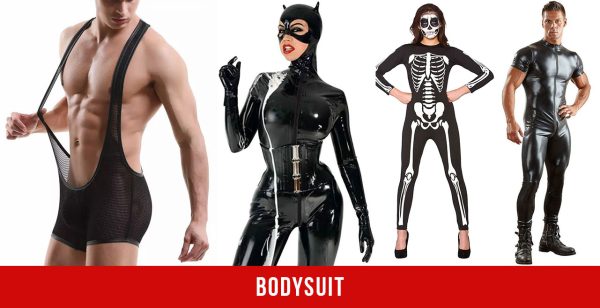 Leather Harness
Leather harnesses look great for anybody with good muscle mass and physique, especially men. They can make anyone look strong and sexy simultaneously. They have shape-enhancing features like silicone and latex. However, they frame the body instead of fully wrapping around it.
These harnesses are prominent in goth fashion and BDSM styles. Consider buying a leather harness if you have a leather kink, are new in the fetish scene, and possess a good physique. It's relatively more affordable and friendlier to beginners than latex bodysuits or black-tie garments.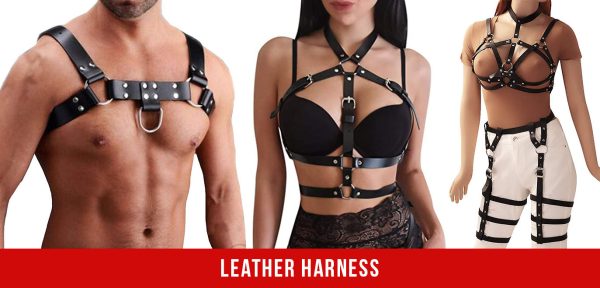 Mask
Another way to embody a character or characteristic of something that turns you on is to wear a mask. Masks are great for fetish parties because they can provide anonymity, stimulate arousal, and come in many forms.
For example, the bondage leather bunny mask is a popular pick among women who enjoy playing around with power dynamics. Bunnies or rabbits are often prey or hunted. A submissive or a dominant person can wear a bunny mask. It looks great when paired with black tie attire.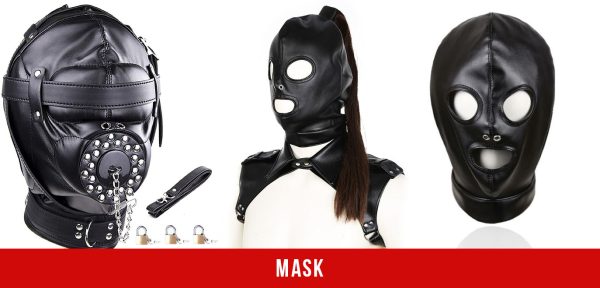 Uniforms
Different uniforms arouse different types of people. These uniforms vary and may include those used by the following:
● A police officer or military officer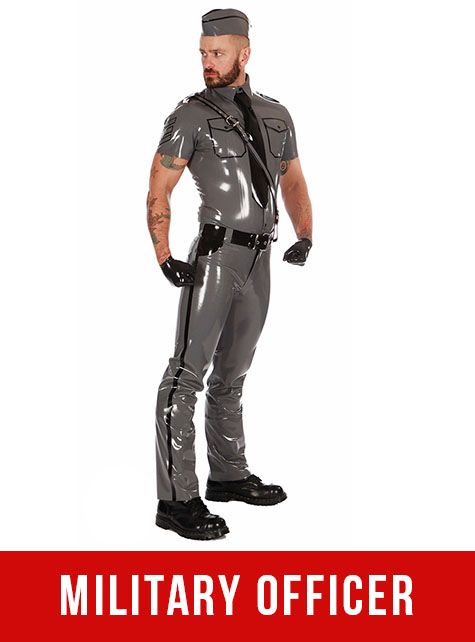 ● French maid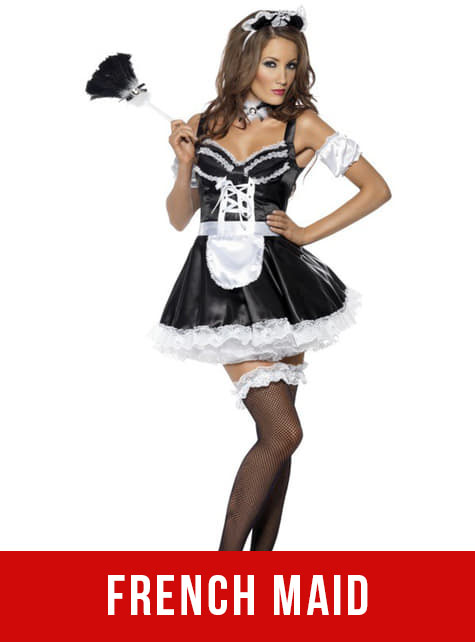 ● Nurse or doctor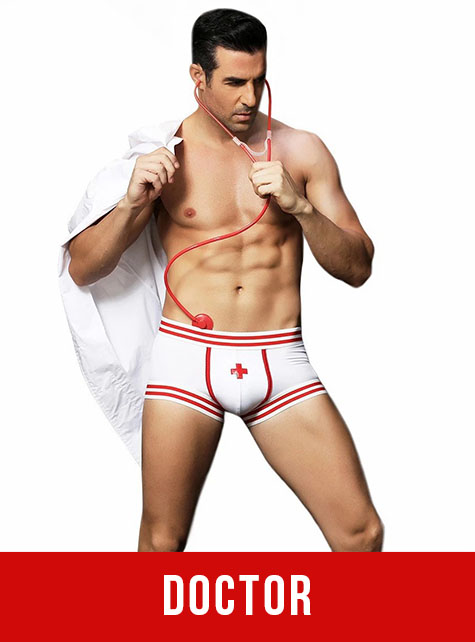 ● Nun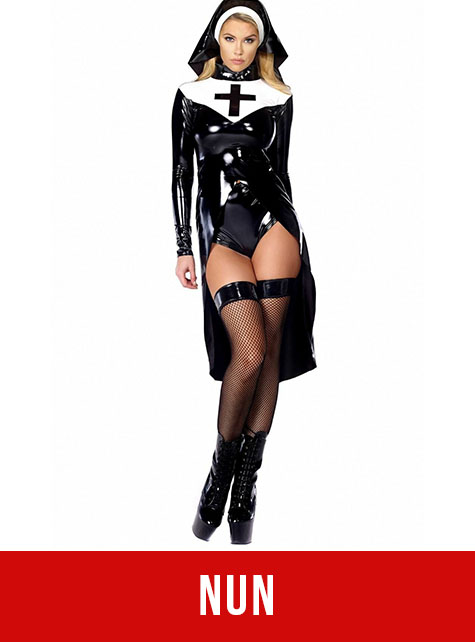 ● Sports players or athletes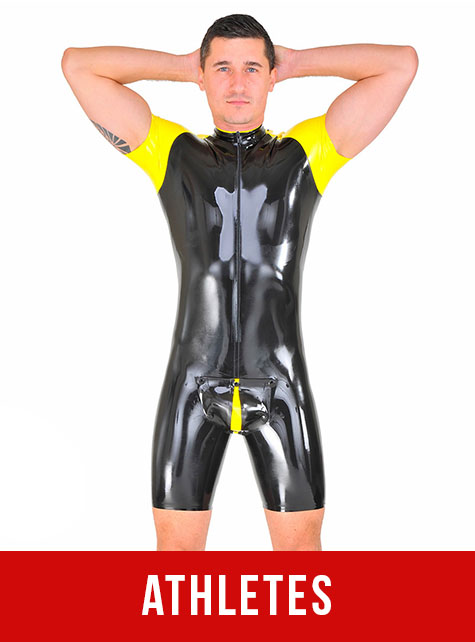 Many people's fascination with these garments has turned many of these uniforms into costumes, especially for Halloween events. Of course, like costumes or fetishwear, these uniforms often have reduced layers or become sexualized versions.
The Best Brands for Fetishists
Are you looking for stores to buy high-quality fetish outfits? Below are the top fetish outfit brands on the market.
The House of Harlot has been in the industry for over three decades. It specializes in creating latex men's and women's garments, accessories, and more. House of Harlot also offers latex garments based on your custom designs.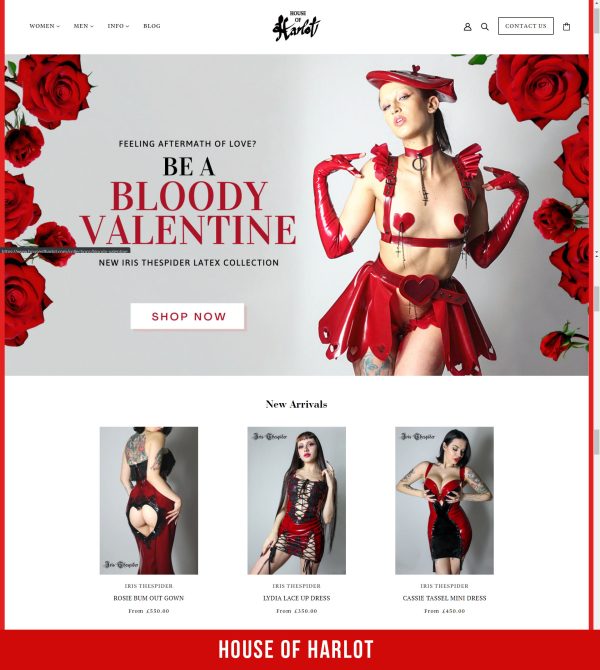 Fetish Factory is another popular and trusted brand that creates fetishwear for adults. These include BDSM accessories, adult toys, fetish footwear, clubwear, etc. Their products use various materials, including latex, PVC, and leather.
Last but not least is Smitizen, a specialist in creating silicone suits and masks. If you need high-quality and realistic silicone suits, Smitizen is the go-to brand. They also have promo deals for suits, pants, and realistic masks. It's perfect for men who want to wear leather harnesses but aren't confident in their bodies.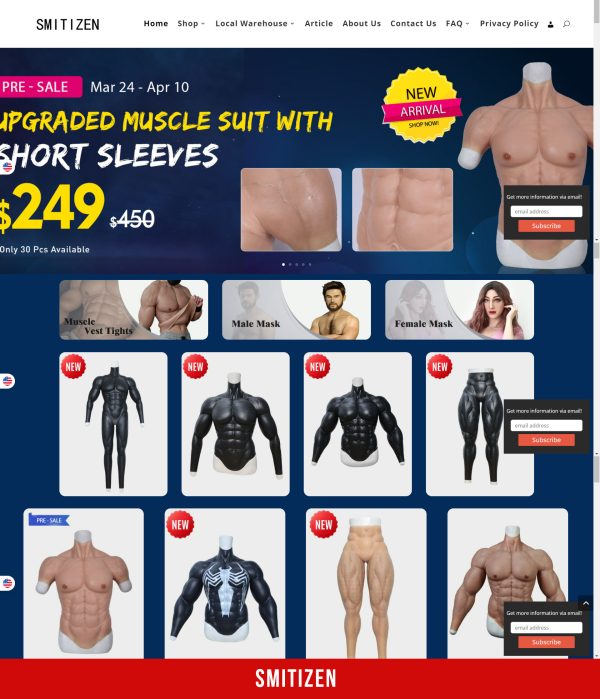 Conclusion
Consider the material first, like silk and leather, when looking for a fetish outfit to wear to a fetish party. Next, decide what kind of fetish outfit to wear based on your preferences. Finally, buy your outfits from trusted stores to ensure their quality.