The season for Thanksgiving is just around the corner. Read ahead to get inspiration on how to get the most out of your Thanksgiving holiday as a gay man.
Every year, on the fourth Thursday of November, Americans gather with family and friends to give thanks for all their blessings. This practice went on annually on a Thursday in November and eventually became the National Thanksgiving Day.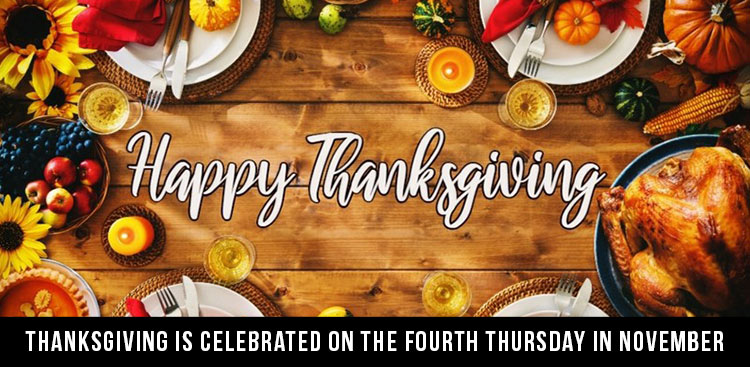 Traditionally, Thanksgiving is celebrated as a national holiday on the fourth Thursday in November to remember the bountiful harvest feast the colonial Pilgrims enjoyed with the Wampanoag people in 1621. For the LGBTQ+ community, Thanksgiving also marked the legalization of same-sex marriage in several states and became an ideal season to come out to their loved ones.
What is the significance of Thanksgiving to gay men? This post answers that question and discusses what it means to the LGBTQ+ community. Moreover, it will also forward suggestions on how gay men can celebrate their Thanksgiving with delight (and perhaps some kinky cheer).
Thanksgiving for Gay Men
Thanksgiving holidays are often equated as a celebratory feast to celebrate and express gratitude for one's blessings and successes. Even George Washington himself explained that the point of this annual tradition is to remember the peace among individual colonies by preparing a bountiful meal and asking for protection from Almighty God. However, Thanksgiving traditions vary among different individuals and families, especially for gay men.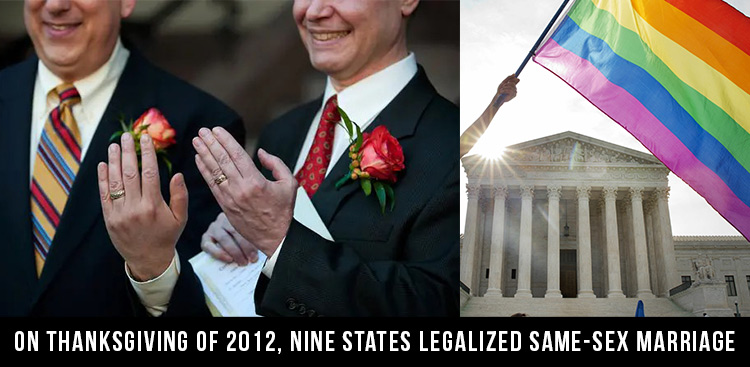 Gay men may have slightly different reasons to have the day celebrated. On Thanksgiving of 2012, nine states legalized same-sex marriage. That number has continuously grown throughout the years.
Over half of the country approves of same-sex marriage, and 38 percent of the population presently resides in a state or territory that allows it. This piece of history enshrined the holiday as an iconic time for some gay men to come out.
Coming Out as a Gay Man on Thanksgiving Day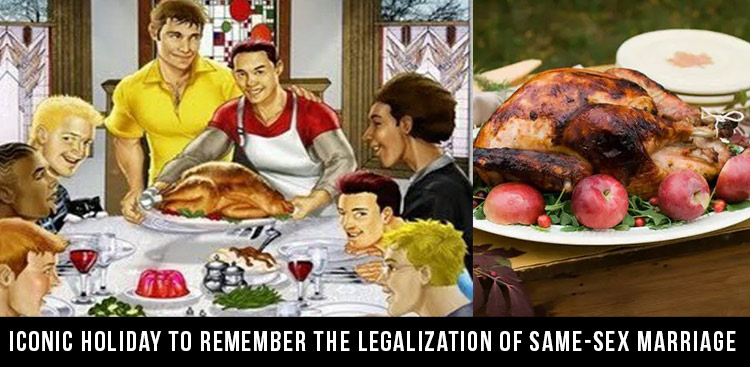 As soon as the Thanksgiving turkey comes out of the oven, gay men come out of the closet. A wise holiday move is to come out as homosexual on Thanksgiving, so you can see how people respond before deciding whether or not to purchase them a Christmas present. On a more serious note, it's an iconic holiday to remember the legalization of same-sex marriage in several states.
However, coming out as gay is a very individual experience. It can be done whenever you like. You don't have to tell anyone if you don't feel ready.
Creative Ways To Enjoy the Thanksgiving Celebration as a Gay Man
Aside from coming out, gay men can enjoy other Thanksgiving traditions and festivities. Below are some tips and suggestions to enjoy your Thanksgiving celebration to the fullest as a gay man.
Engage in the Thanksgiving Day Parade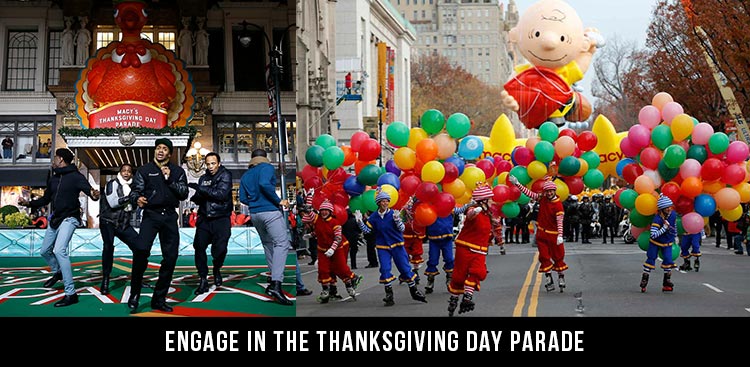 Since Thanksgiving is an annual celebration commemorating the harvests of pilgrims and native Americans, a cultural event like a parade seems fitting. Below are some of the most entertaining parades you can look into during this time of the year.
Macy's Thanksgiving Parade in New York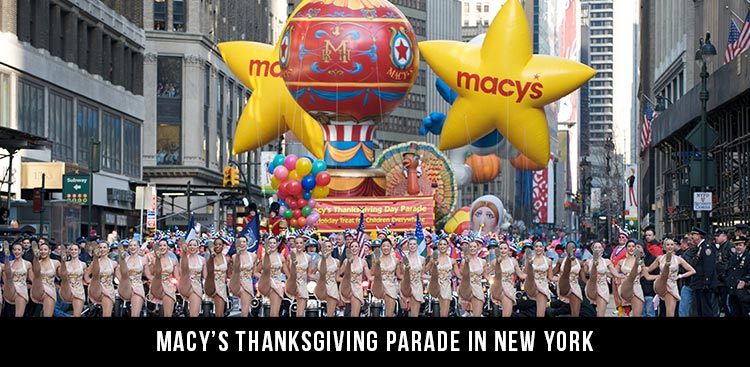 Want to spend a day in New York City acting like a kid again? The annual Macy's Thanksgiving Parade brings festive colors to the streets of New York City with giant balloons, crazy outfits, and a ton of floats! This parade closely resembles the vibrant atmosphere in most Pride parades. Gay men are sure to enjoy it!
6ABC Dunkin Donut's Thanksgiving Parade in Philadelphia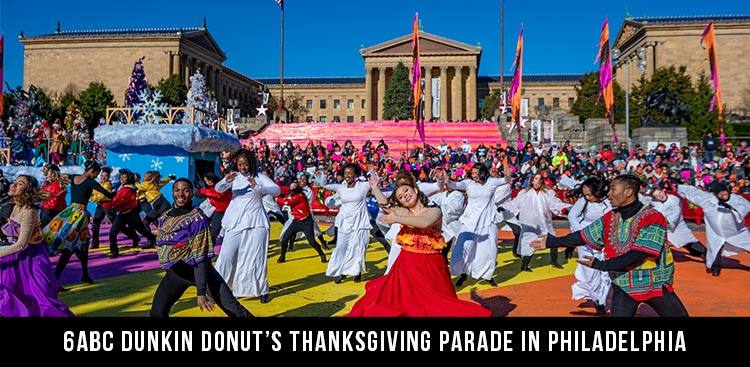 It may be the oldest Thanksgiving Parade in the United States, having begun in 1920, but it has yet to stop it from being a lot of fun. You may expect to see floats, dance troupes, celebrity guests, and enormous balloons, much like at every other Thanksgiving Parade in the United States.
If the cold in Philadelphia prevents you from attending the event in person, you can tune in to 6ABC at 8:30 a.m. to see all the action.
Urge Circuit Festival in Miami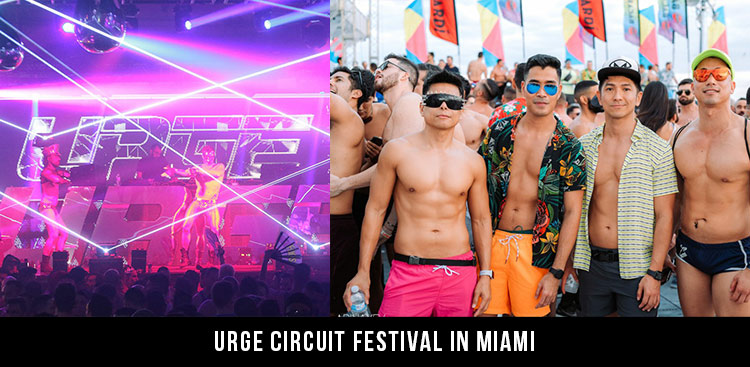 Gay men are sure to love Circuit Miami, a parade littered with hot men in their swimming trousers. Making new friends and dancing to the world's greatest DJs for four days straight in sunny Miami is a guaranteed way to have a good time.
The event typically hosts nine parties over the course of the weekend, three of which will take place during the day. The legendary pool party is one of these, so remember to bring your swimsuit.
Comfy Indoors and Gaycation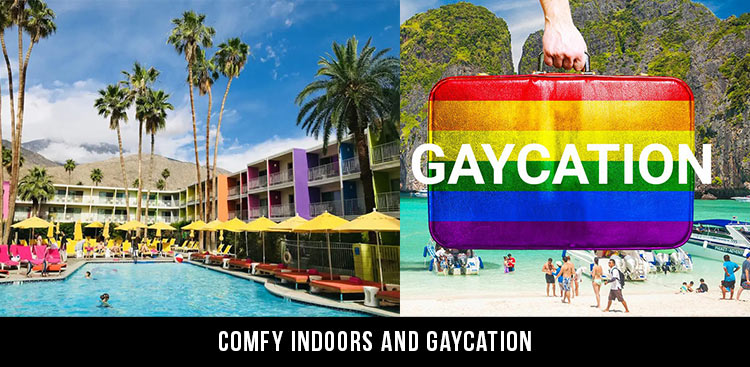 If you rather spend the Thanksgiving traditions within the comforts of your home or an Airbnb, go for an indoor celebration or staycation. Celebrations don't always have to be loud and festive. Sometimes, it's the perfect time to take a relaxing trip and unwind during an official holiday.
Host or Attend a Thanksgiving Celebration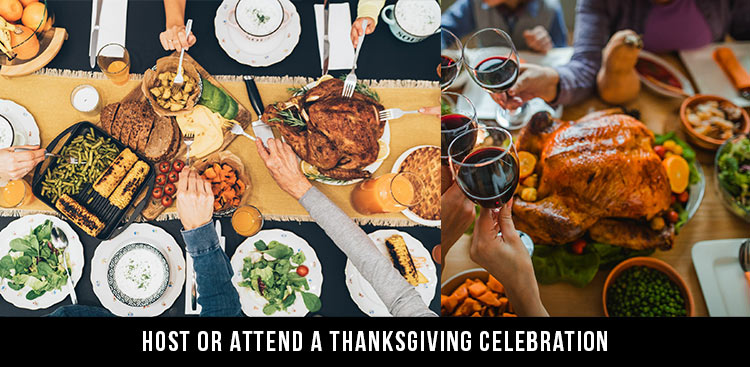 Want to stay true to the essence of Thanksgiving? You can host your celebration in memory of early settlers. Whether you're the host or a visitor at someone else's place, a Thanksgiving meal may be a fantastic opportunity to get to know one another and create lasting memories together.
Cook and Indulge in Thanksgiving Food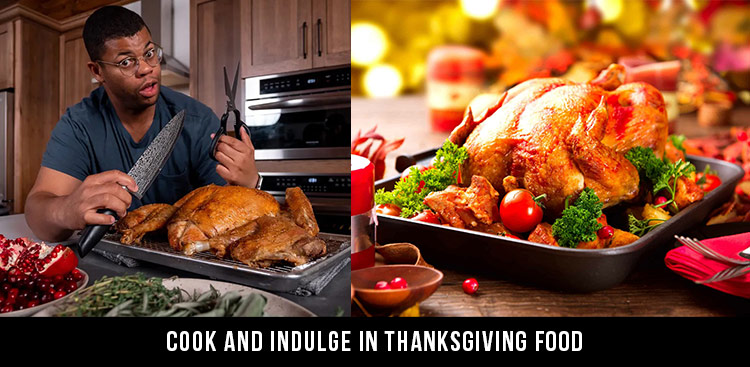 Preparing your Thanksgiving meal is an excellent idea for spending quality time with your family or partner. It can also be therapeutic even if you are alone during the Thanksgiving celebration. Start by listing the food you want to serve: breakfast, snacks, lunch, and dinner. Then, pair them off with the appropriate beverage.
Here are some suggestions:
Drinks To Serve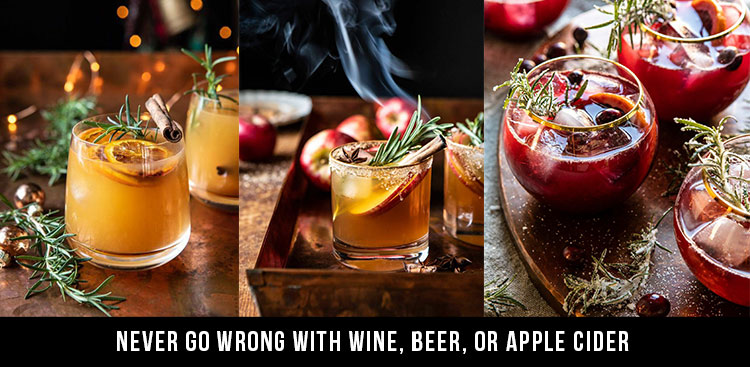 You can never go wrong with wine, beer, or apple cider on your Thanksgiving holiday. You may spice up the apple cider with whiskey (or caramel for the kids), make a pot of cinnamon spice tea, or heat some chocolate with a shot of espresso for an extra kick.
Start With Appetizers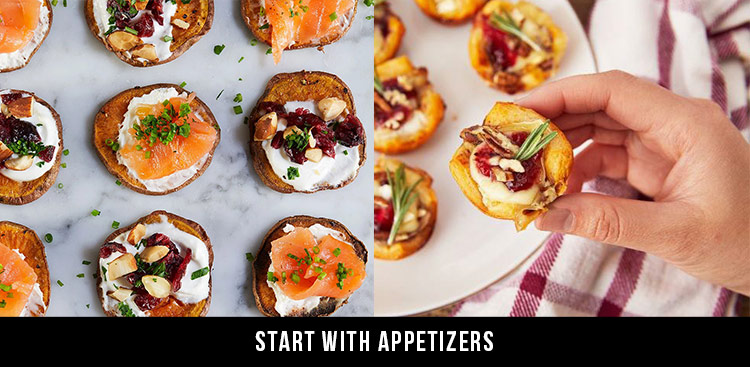 If you want your visitors to have something to eat while they wait for the main course, set out appetizers and cocktail snacks. Focus on light, seasonal foods.
Experiment With Amuse Bouche
Add an amuse-bouche to the traditional Thanksgiving meal for a unique twist. Before the main course, some chefs present the diner with an amuse-bouche.
In order to prepare the palette for the main course, the meal typically begins with a little dish that guests can sample with just one or two bites. Include your amuse-bouche at a formal dinner! Add a splash of a soup made with seasonal ingredients, like butternut squash and apple soup or roasted yam puree.
Main Course and Dinner: Two Thanksgiving Turkeys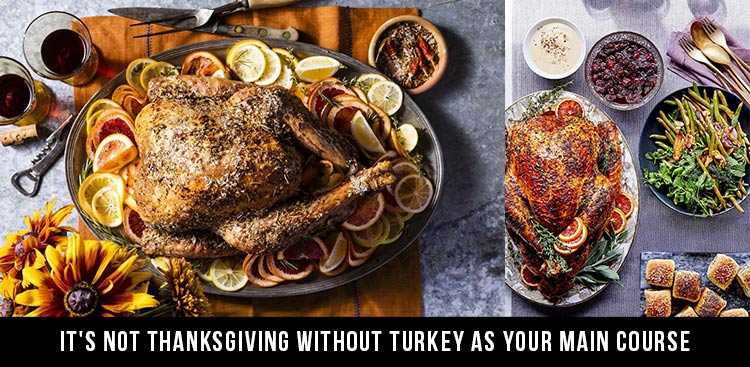 It's not Thanksgiving without turkey as your main course. Prepare a turducken for your holiday meal this year. This special meal consists of chicken, duck, and turkey, all placed within one another.
Dress To Impress on Thanksgiving Day
For a low-key Thanksgiving, simplicity is key. Put on some khakis and a well-pressed button-down polo shirt or sweater. Khakis are a practical choice due to their hue that blends in with any setting. That is to say, the odds of getting a color combination wrong are low.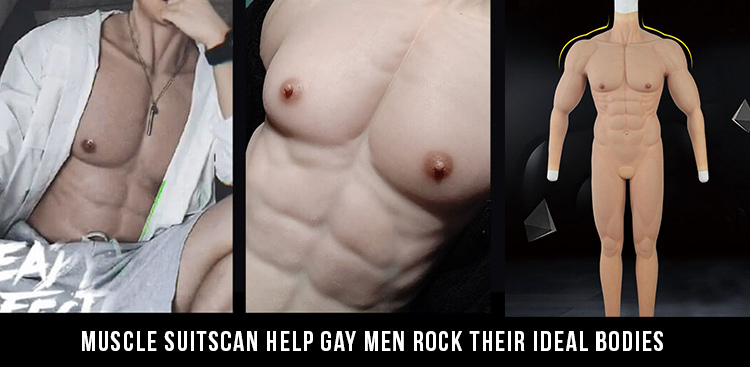 Men should dress formally in a suit, shirt with a collar, tie, and socks that match their shoes. Keep the beard for Black Friday and shave for the big day.
Worrying about getting bloated because of consuming too much Thanksgiving meal? Muscle suits can come to your rescue. These suits are constructed using silicone material that can mold your body into a muscular and toned physique. Smitizen offers top-notch muscle suits that can help gay men rock their ideal bodies underneath their Thanksgiving celebration outfits.
Barhopping in Los Angeles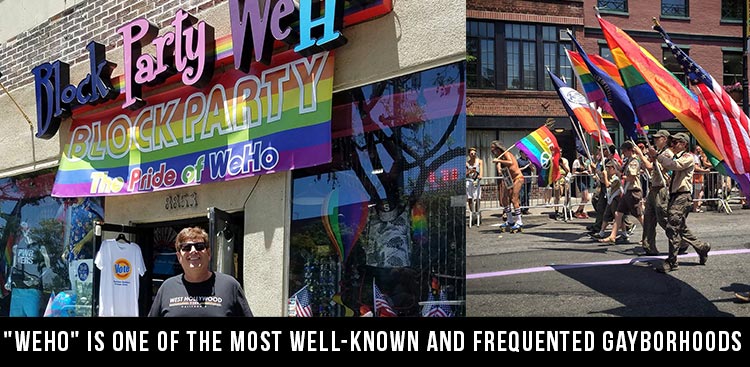 West Hollywood, or "WeHo" as the locals call it, is one of the most well-known and frequented gayborhoods in the United States. The place knows how to have a good time no matter the season. If you're in Los Angeles and haven't planned anything special, you could always go to West Hollywood and check out the clubs and pubs there.
Locals and foreign visitors often recommend Mickeys, Rage, and The Abbey, which are all famous establishments in the area. Downtown is also known for its tremendous fun and joyous accommodations for the LGBTQ community.
Kinky Sex to Wrap Your Thanksgiving Dinner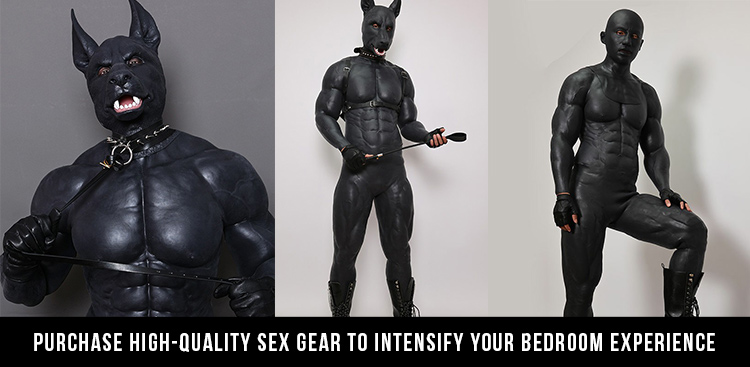 Perhaps the gayest Thanksgiving tradition you can have for yourself is taking pleasure from nasty, kinky sex with your partner. Since it's a national holiday, you are free from work stress and have ample time to explore bodily pleasures and sexual fantasies.
Take this opportunity to try new sex plays with your partner. Play with toys and other sex equipment to intensify your bedroom experience. Browse Smitizento purchase high-quality sex gear from body and muscle suits down to masks.
Conclusion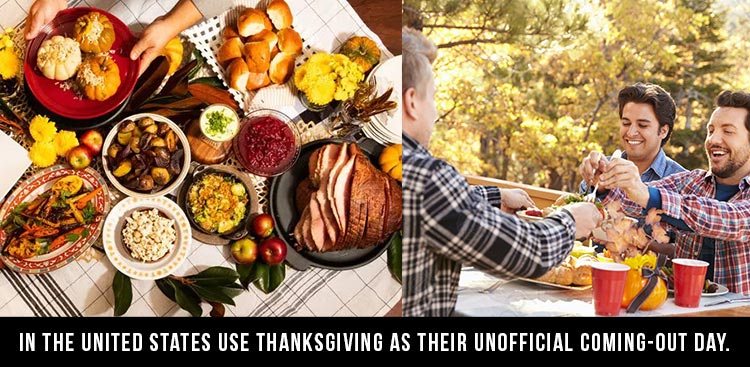 Gay men have found their place and reasons for celebration during the Thanksgiving holidays. Whether or not you've come out of the closet, Thanksgiving is another monumental holiday where you can celebrate and discover more of your sexuality.
Many people in the United States use Thanksgiving as their unofficial coming-out day. Some use this official holiday to reconnect with family and friends and rekindle stronger ties with them. But for others, it is also a period for self-reflection, contemplation, and quality alone time.