Gay male celebs are slowly taking over most sectors of the entertainment industry. From scooping awards in broadcasting, directing, acting, script writing, and singing to being trendsetters in the fashion industry, gay guys are the unsung heroes of the entertainment industry. With a killer combination of brains, good looks, top-tier education, and iconic fashion trends, queer men have revolutionized the entertainment industry. Whether you are interested in sports, acting, singing, or writing, there is a long list of phenomenal queer icons to idolize, lust over, and emulate. This article will discuss the hottest male celebs you need to know.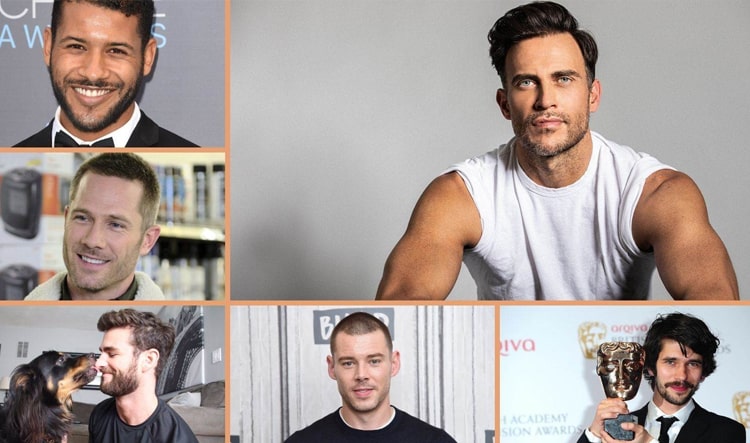 Hottest gay male celebs you need to know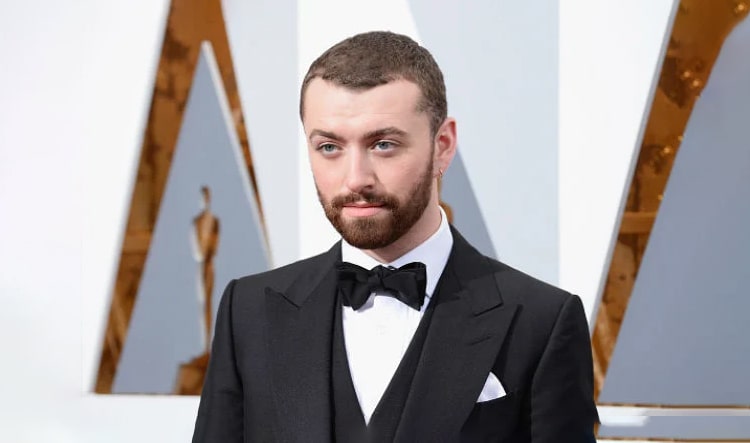 As a gay person, having a queer icon can have a significant positive impact on your life. Unlike in the past, the modern gay community has talented, hot, charming, and smart queer men that are not afraid to claim their sexuality openly. Whether in the sports, music, or movie industry, you can find openly gay male celebs thriving in different sectors of the entertainment world without necessarily hiding their sexuality.
Here is a list of some of the hottest gay male celebs.
Ricky martin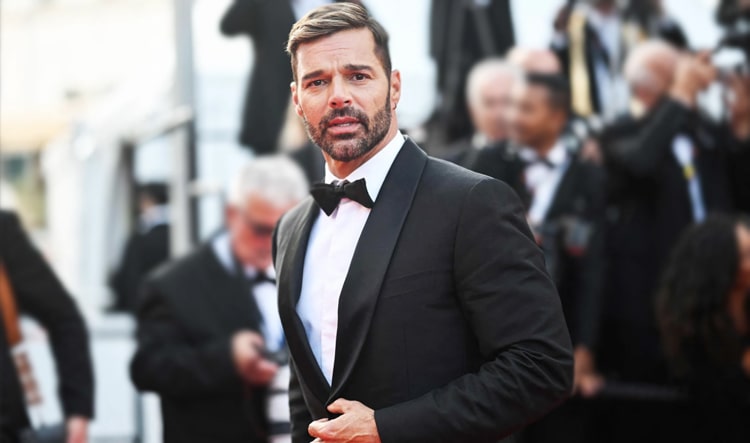 If you are gay, love pop music, and have a soft spot for sappy love stories, you have probably heard of Ricky Martin. Ricky Martin is arguably one of the most influential gay icons of our time. Martin has cemented his place in the pop music industry with 6 Grammies and more sales than your favorite Gen-z artist. At the height of his pop career, Martin was a record-breaking musician selling out stadiums and millions of record sales. With his sexy, sultry dance moves, hypnotic voice, and gorgeous body, Ricky is the perfect candidate for a gay heartthrob.
In 2017, Martin married his gorgeous partner, Jwan Yosef, and they are happily raising four beautiful kids.
Duncan James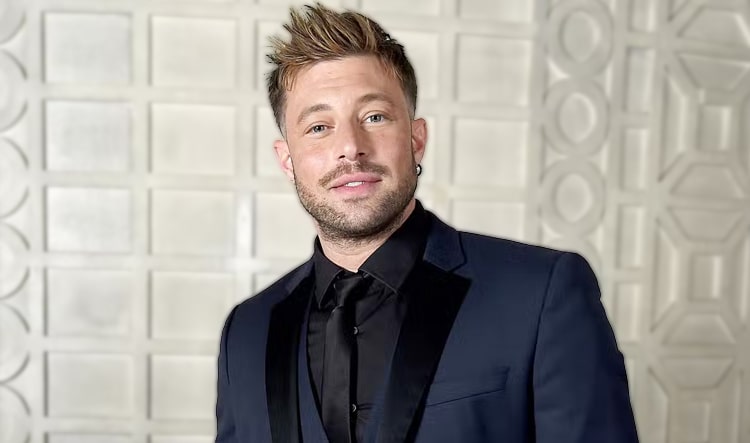 What's not to love about Duncan James? From his killer voice, sexy body, cute accent, and charms in spades, James is a superstar in every way. James is one of the most sought-after British actors who is insanely talented, whether belting his voice out on stage or giving an epic performance in movies.
James was part of the successful British boy band Blue, which churned iconic hits, including All rise, Best in me, and If you come back. Duncan James is an iconic queer star in the LGBT community because he is a triple threat: Singer, actor, and dancer. In 2007, James participated in the Dancing on Ice competition, where he came third, proving he was a multidimensional entertainer.
Unfortunately for queer gays across the globe, James is taken and smitten with his equally gorgeous partner. When he is not touring or acting, he sometimes pops up on red-carpet holding hands with his sexy boyfriend. He is definitely one of the hottest gay male celebs.
Adam Lambert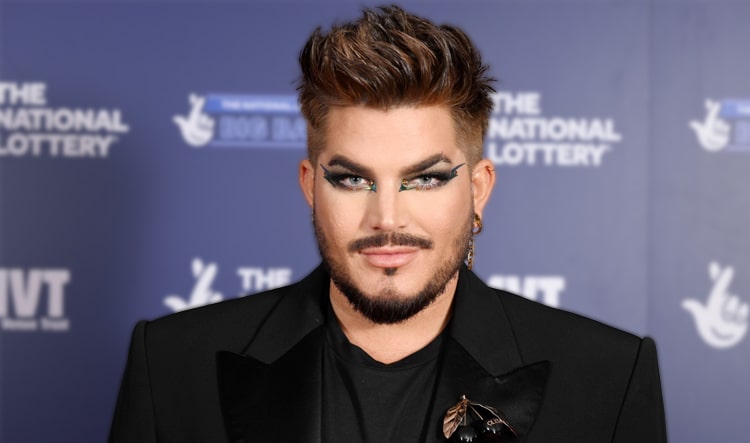 Unless you live under a rock or have a poor appreciation for iconic voices in the music industry, you have probably heard of Adam Lambert. Adam lambert is an American idol alumnus with a fantastic music catalog with massive airplay in multiple countries. Lambert is among the most successful male singers in the LGBTQ community, with numerous awards and millions of record sales.
While Lambert is a dominant force in the entertainment sector, his coming out process was less than favorable. Unfortunately, Lambert came out when pictures of him kissing another man surfaced online, which might be why he didn't win the eighth season of the American idol reality show.
Musical talent aside, Lambert is famous for his personal presentation and eccentric fashion style. Lambert is super talented, flamboyant, and has a star quality that rivals global icons, including Prince, Lady Gaga, and Freddie Mercury. Whether touring as the lead singer of Queen or covering classic rock hits such as Lady Gaga's Marry the night, Lambert is a mesmerizing performer. Lambert is an active philanthropist who has donated thousands of dollars to charities when not on stage.
Anderson cooper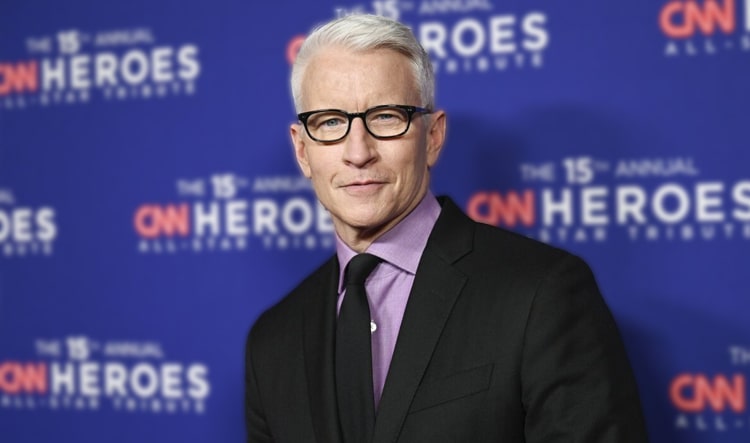 Anderson Cooper has everything most gay people want: A thriving career, an adorable family, good looks, and natural charm. The CNN anchor is arguably one of the most famous gay celebs of our time, with an impressive career spanning over two decades.
A graduate of Yale University, Cooper, has worked for prime television news channels, including CBS ABC, Channel 1, and CNN news, becoming one of the most influential news anchors of the 21st century. Cooper has received numerous awards in journalism throughout his career, including the coveted Peabody Awards, 18 Emmy's and an Edward Murrow Award.
In 2012, Cooper publicly came out as gay but chose to keep his personal life private. In 2020, Cooper and his partner announced the birth of their son via surrogate and their second child in 2022. As a successful news anchor and father, Cooper is an excellent example of how gay celebs can maintain a work-life balance for a healthier and more fulfilling life.
Neil Patrick Harris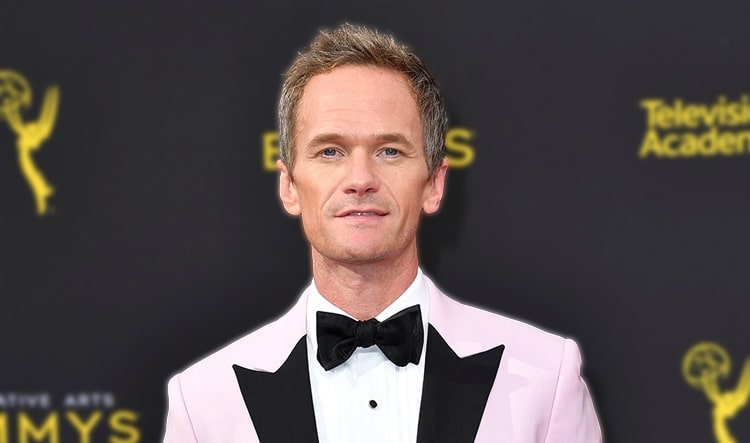 If you are looking for a charming, funny, talented, successful, sexy, and intelligent openly gay man, Neil Patrick Harris is the perfect candidate. Harris is an openly gay actor that wears many hats in Hollywood: Actor, comedian, singer, father, husband, writer, television personality, and producer. While Harris began his career as a child actor, he is one of the lucky few child actors who successfully transitioned to adult acting, winning numerous prime awards. Whether in Broadway, film, or television, Harris has received numerous accolades for his performance throughout his career. In addition to having an outstanding acting career, Neil Harris is a renowned philanthropist that has donated thousands of dollars to worthy causes, including the AID'S Healthcare Foundation, Live Out Loud organization, and the American Cancer Society organization.
So, is Neil on the gay market for love? Unfortunately, Neil is married to David Burtka, and they have two children. Harris was the first openly gay man in Hollywood to tie the knot after gay marriage became legal in the United States. Harris, an Emmy-winning actor, officially came out of the closet in 2006, acknowledging that he was in a relationship with a man and proud to be a member of the LGBTQ community.
Don Lemon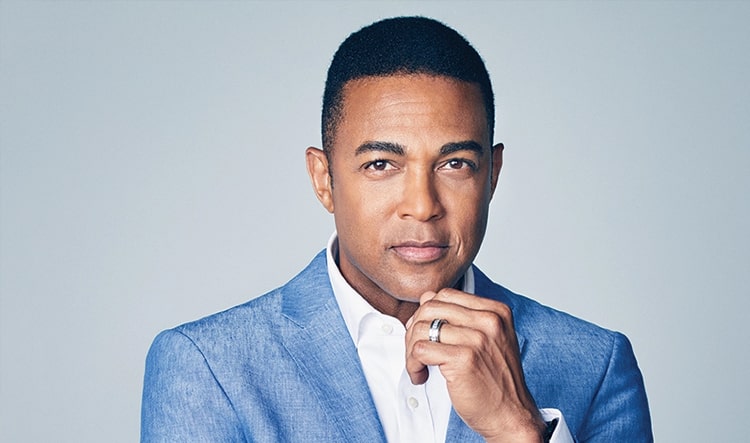 For gay male celebs, Don Lemon is arguably one of the most influential queer icons for his contribution as a media presenter, journalist, philanthropist, and gay activist. Lemon has worked as an investigative reporter, TV correspondent, and anchor in major broadcasting TV stations in the United States. While Lemon has impressive TV credits, his commitment to fighting social injustices among minorities has made him a fan favorite among different groups.
Lemon is an influential figure in the LGBTQ community because he provides visibility to issues surrounding queer people of color.
Jim Parsons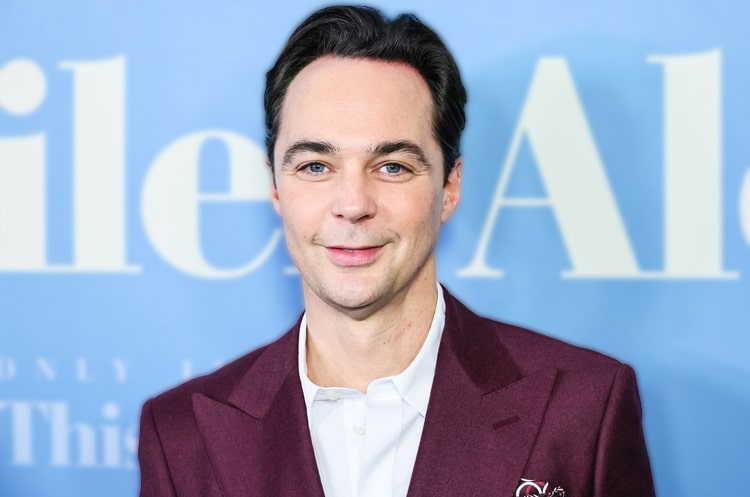 If you love comedy and sci-fi shows, then you know Jim parsons. While Parsons has a long list of impressive acting accolades, his breakout star role was in The Big Bang Theory on CBS. Parsons's comedic timing, quirky attitude, and masterful performance made The Big Bang Theory one of the most-watched shows in TV history, garnering rave reviews from critics and fans. Parsons is also a talented producer, getting credits for various works, including Young Sheldon, Call Me Kat, and Special.
Parsons is married to renowned art director odd Spiewak. Although the couple is protective of their private life, they often appear on red carpets together, looking all chummy and in love.
Wentworth Miller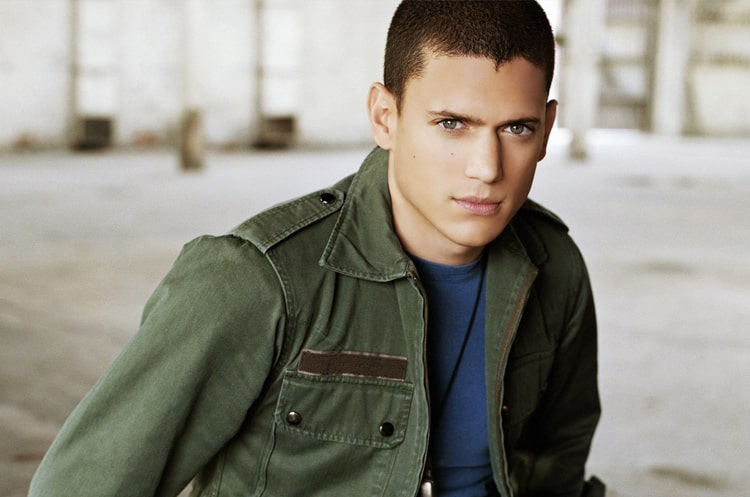 If you are looking for a male celebrity who looks like an angel and has a body that looks sculpted out of a lab, Wentworth Miller is the perfect man. In 2013, the Prison Break star came out publicly as gay, becoming one of the most high-profile actors to come out.
Although there isn't much information about Miller's relationships, such as a former boyfriend or partner, Miller is unequivocally gay and a hot one at that. With his hypnotic eyes, soothing voice, taut muscles, and massive talent, Miller is a hot commodity whether you are looking for a new crush or a smart brainiac to emulate.
Zachary Quinto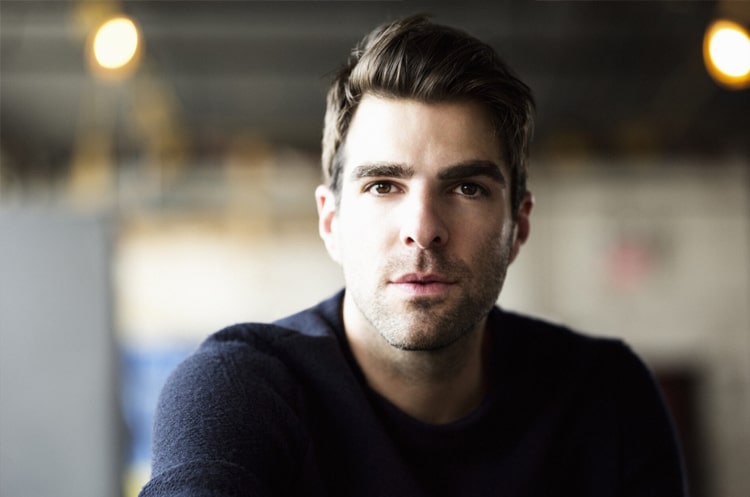 If you love Star Trek, Heroes, or American Horror Story, then you have seen Quinto's exceptional talent as an actor. Quinto's ability to embody every character he plays, good looks, charming personality, and dedication to perfecting his craft have made him the most sought-after actor in the movie industry.
A graduate of Carnegie Mellon University School of Drama, Zachary Quinto, publicly came out in 2011 to inspire gay youth and promote sexual equality. Quinto is an avid supporter of queer human rights organizations such as The Trevor Project and campaigns that promote suicide prevention. Zachary has won numerous awards for his outstanding performance in the film industry, including the Boston Society of Film Critics Award for Best Cast, the SFX Award for Best Actor, and the Elliot Norton Award for Outstanding Ensemble.
Eric Stonestreet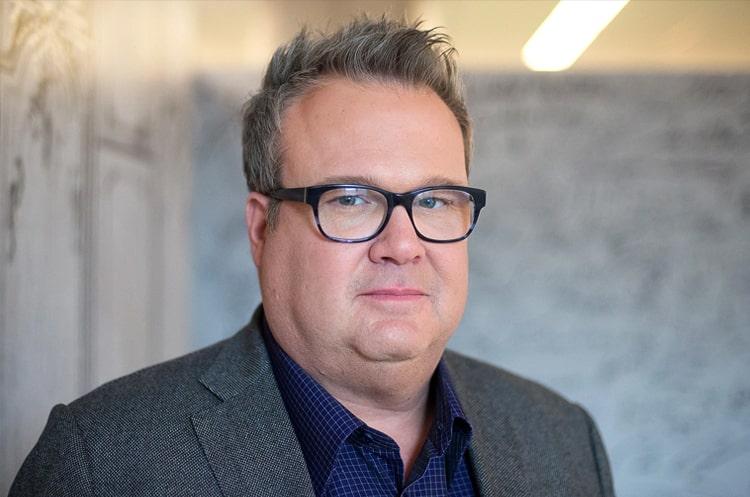 Eric Stonestreet is best known for his starring role as Cameron Tucker on Modern Family, the ABC sitcom which aired its fourth and final season in 2020. The actor is an openly gay actor and is also well known for his role in the movie Bad Teacher.
Stonestreet has appeared on various television projects, including Good Morning America and The Late Show with David Letterman. He was also featured on the cover of People Magazine in 2018 and was nominated for several awards, including an Emmy.
Ellen Degeneres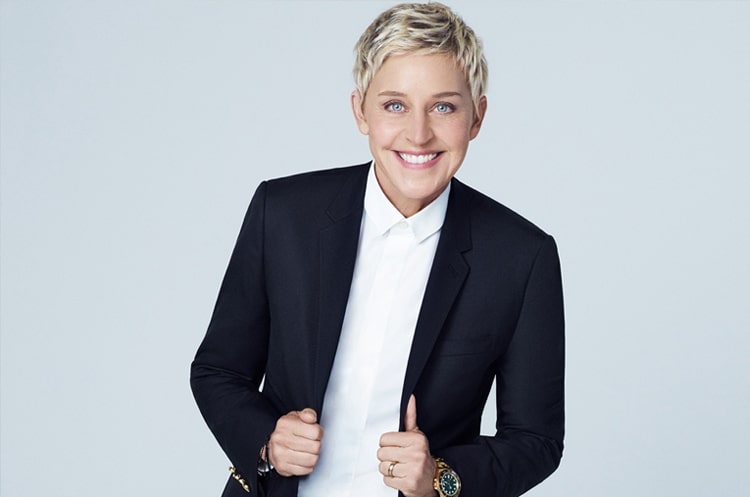 Ellen is our token female queer celebrity because it would be a travesty to make a list of the most influential queer celebrities without mentioning her contributions. She is an American comedian, television host, and LGBTQ+ activist. She became famous in the 1990s with her hit sitcom The Ellen Show, which was the first show to feature a lesbian lead character. Degeneres has used her platform to fight for LGBT+ rights and is an outspoken ally of the trans community.
Conclusion
Gay male celebrities are increasingly becoming popular in the mainstream media. While there are still remnants of gay stigma in the entertainment industry, there is a considerable number of gay guys that are not afraid to express their sexuality to the world proudly. From actors, musicians, sculptors, and scriptwriters to talk show hosts, gay men are excelling in various fields in the entertainment industry, giving hope to future queer generations.