Are you in the mood to introduce a hot power dynamic into your scenes that'll surely turn you and your partner on? Most men in BDSM play incorporate toys for physical restraint to heighten sensations for a kinkier bedroom routine. One such easy-to-use accessory for sexy bedroom plays is the ball gag. Read more to learn what ball gags are all about and how you can creatively use them in your BDSM journey.
The Basics of Ball Gags
How do you feel about creating an environment that puts away your partner's ability to speak? Or, on the submissive side, being controlled and humiliated during bed play? Sounds fun?

A ball gag is a spherical-shaped toy made of different materials with two straps, usually with locks on both ends for a perfect wrap around your head. During sex, the ball is inserted in the mount behind the teeth and tied around to keep the submissive quiet.
The Use of Ball Gags in Male BDSM Play
`In male dominant-submissive power exchange, ball gags are toys for mouth restraints and sensations. From a submissive's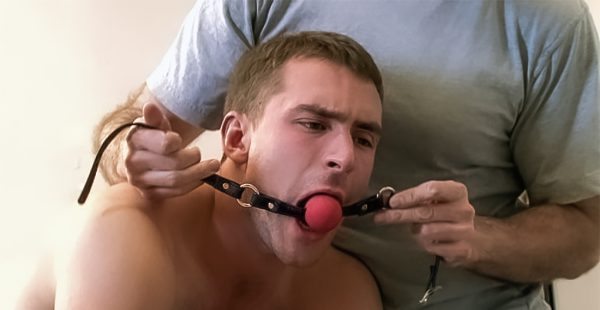 perspective, it elevates sexual tension as they cannot moan or speak words to communicate. This type of play limits their freedom and control, making the sex more gratifying. For dominants, it creates a power differential, allowing them to feel in control of the situation. To gag and be gagged helps each partner enjoy the full spectrum of domination and submission.
Types of Ball Gags
There are a wide variety of ball gags in the market, and some men even design their own to precisely match their pleasure play. To give you an idea, here are the different types available for purchase:
· Breathable
This type of ball gag has holes to help the submissive person breathe during play. The balls are sometimes made of soft material with smaller diameters, which provide enough gagging. This ball gag is recommended for beginners for extra comfort and better control of breathing, especially for foreplay or sex that can last for a long time and includes heavy panting.

· Non-breathable
A non-breathable ball gag is made of solid, hard material, designed to completely lock the mouth. Blocking your partner from talking and creating loud sounds makes the sub feel degraded while the dom feels in total control.

· Ball gags with accessories

Some ball gags, whether breathable or non-breathable, have accessories to add to the experience. For instance, a ball gag with attached nipple clamps and blindfold harness for extreme restraints and intense bondage scene.
Functions and Purposes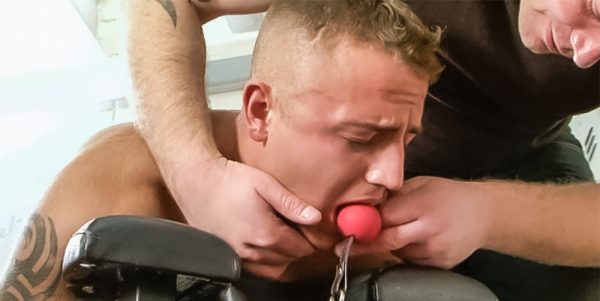 A ball gag is primarily used as bondage to silence a submissive partner during sex or roleplays. It also serves as a reminder to both parties of their place in the relationship.
One with the power to control and lead the bed scenes toward a pleasurable and stimulating feeling. The other restrained, waiting for commands and satisfaction from the sensation of anything inflicted on their body.
Materials and Designs
Ball gags are made of different materials and styles to suit the wearer's preference. The balls are manufactured from high-quality silicone and rubber, commonly with hypoallergenic features. Others are created out of plastic and faux leather to make them cheaper. The straps are also fashioned out of plastic, rubber, fabric, or real leather materials.

Size and Fit Considerations
The level of comfort and mouth blocking is anchored on the ball size, while tightness depends on the adjustability of the straps. Wearers with smaller mouths should choose ball gags with smaller diameters. Refrain from buying those that perfectly fit a mouth open because this may lock your jaw and cause choking. Select balls that give enough space for ease of putting and removing.

Consider adjustable straps over fixed ones to control the grip around your head. For starters, you can practice with a ball gag training system. This set contains different sizes of balls with adjustable straps. Use this to find the proper ergonomics before settling into just one.
Safety Considerations
Adding a ball gag into your kinks is tempting, but you can't just spring it on your partner right before sex. Before jumpstarting your experience of greater tension and stimulation, remember these cleaning routine and safety measures:
· Proper Use and Cleaning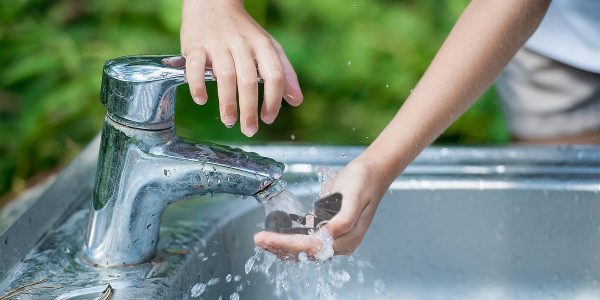 Putting the ball inside your mouth for a long time can make bacteria accumulate on the outer and inner parts of it. Use soap and clean water to clean the ball before and after your play. You can also soak the ball gag in tap water and let it rest for at least 15 minutes, especially for gags with holes.
· Settle on a safe gesture
Agree on a safe gesture, not a safe word, because some of the participants won't be able to speak. Establish one that quickly gets your partner's attention, regardless of the situation. It can be a hand sign, head nodding, or synchronized body movement.

· Know the material
Ensure the ball gag is made of a material the wearer is not allergic to and is okay putting in their mouth and wrapping around their head. Prioritize a fun and comfortable bondage scene.

For instance, if you plan to have hot and sweaty sex with a ball gag, consider buying a water-resistant product, such as silicone and faux leather, to ensure sweat is not absorbed. The gag straps may also cause too much friction against the face, so check the quality.
· Avoid using a ball gag if you have difficulty breathing
Colds or sinus infection causes difficulty in breathing, so if you or your partner have one, hold off on the ball gag. Using it is tempting, especially in times of high libido, but the urge for sexual pleasure can wait. You'll have plenty of time to gag or be gagged once you're better.

Also, consider having a breathable ball gag every time to ensure your wearer has a replacement in case of heavy panting in the middle of your play.
· Research and practice
It's good if you've watched videos and read stories and tips on using a ball gag, but it's always better to practice wearing one and check what ball fits your mouth comfortably. To begin, use a soft and breathable design to avoid problems. Using a gag not more than 15 minutes during your first is also recommended.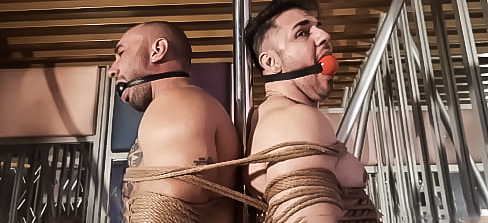 Creative Scenarios for Incorporating Ball Gags
Time to put spice on your next bedroom scenes by incorporating a ball gag with these creative scenarios:
For roleplay ideas
· Master and slave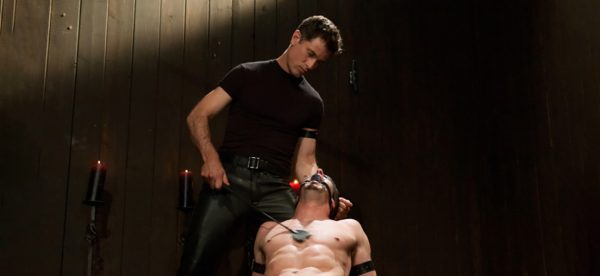 This power dynamic involves a dominant partner acting as a master and the submissive as a slave. It's a physical restraint roleplay typical to the BDSM community. By adding a ball gag to your sex toys, you're venturing into a new world with higher control.
· Sadomasochism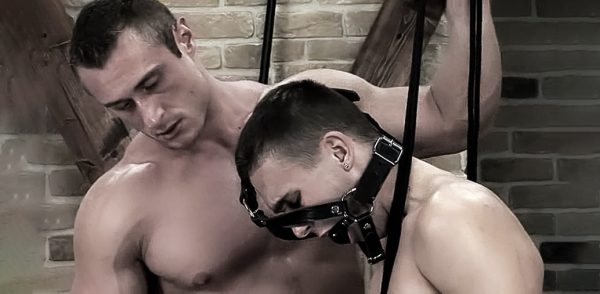 Pain is stimulating. It's where sadomasochism is anchored – a partner that inflicts and a submissive that receives soft to hard blows. It's usually accompanied by a bondage play, restricting the hand and feet movement to limit movement. An addition of a ball gag can elevate the sexual tension on the wearer and heighten the libido of the controller.
· Primal Play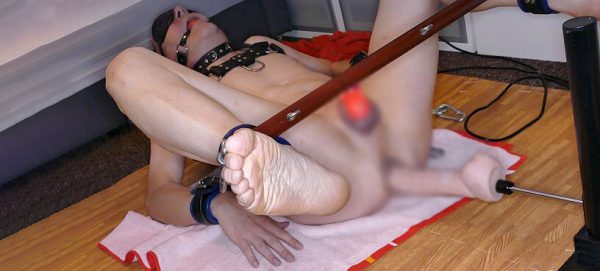 A ball gag might just be the answer to suppress the loud sounds and animalistic outcry during primal play, with biting, spanking, and punching acts. If you've heard of this roleplay or have tried it before, then you know it requires expertise in using different types of toys and equipment. A simple ball gag is easier to facilitate, but the added gratification is significant.
Tips for Building Anticipation
Here are some tips to facilitate the proper use of a ball gag in building anticipation during sex:
Start your play with intimacy.If you're the dominant, put on the ball gag to your partner slowly. Kiss them if you may, and try seducing them with your fingers touching their lips.
Use other toys,such as whips, rope bondage, suits, and blindfolds, to sprinkle the spice on your scene. You can use these toys to tease their body and tickle the sensitive parts for sexual arousal. Check the SMITIZEN page for high-quality silicone products like muscle suits and stylish masks to elevate your play.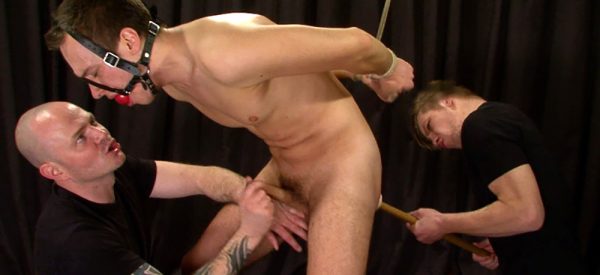 Add pressure if the sub tries to talk.Do this until the sub drools. Do it gradually with increasing speed and heavy blows, especially during anal sex with high-impact spanking.
Use your thumb to apply pressureon fleshy areas. Light thumb press means calm and easy. But as the sub begins to moan louder, press harder. This will increase tension on their end, reminding them that you're in control.
Keep in control.If your partner tries to fight back, tighten the grip on the ball gag and add other bondage if necessary.
Use a soft and squishy ball at the start,especially when the submissive is new to the play. And then change the gag with a solid and non-breathable in the middle or every end of the round. If you don't want to change the ball gag occasionally, use the ones with holes for hours of sex to help your mate breathe.
Conclusion
Everyone in the kinky community wants to reach a certain spectrum of their domination and submission world. The way to achieve this is by continuously exploring kinks and fetishes that may or may not be on the recent trends. The addition of ball gag toys in the bondage scenes is a must-try to experience another form of physical restriction, targeting the verbal capabilities of the one wearing them.