You're probably curious about how and why gay men use rope bondage during their BDSM scenes. And you might also be wondering if you could try one with your partner. Well, you're in the right place because we will share a guide with everything you need to know about rope bondage towards accomplishing your first tie experience.
Why Gay Men Use Rope Bondage
Did you know that the B in BDSM represents bondage? The other three refer to domination, sadism, and masochism. And you might not believe this, but approximately 58.9% of men choose rope bondage as their top BDSM activity.
Using ropes in bedroom scenes is a power play that most gay men want to be involved with. If you're dominant, tying up your partner means exerting dominance and power over him. Plus, it gives you the upper hand to play with his body without much resistance.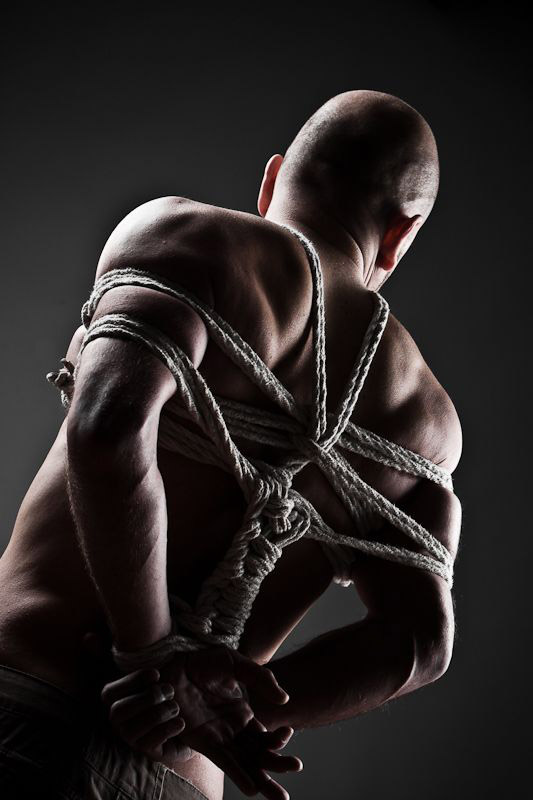 Surmises like being controlled – it's part of their fetishes. Being restrained and losing control means anything can happen to them. This idea alone gives them heightened pleasure and satisfaction.
For the BDSM and kink community, engaging in bondage sex also builds trust and security. Controlling and being controlled indicates partners' trust in each other as they showcase their vulnerability while submitting themselves to each other.
Types of Bondage Rope For Beginners
Now let's jump-start your knowledge on the different ropes to try as a beginner.
 Western Rope Bondage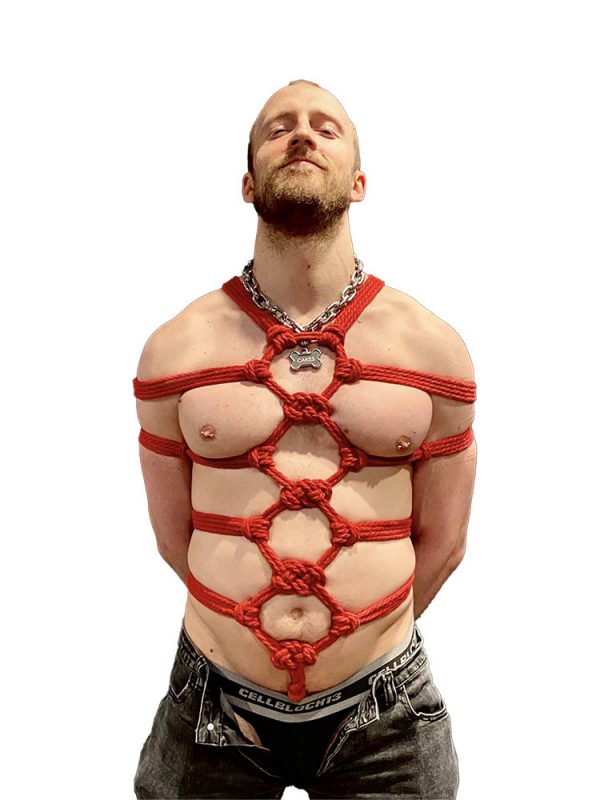 The most common rope that gay sex couples use is the Western Rope Bondage. It involves synthetic and natural fiber ropes that capitalize on using different materials to ensure high restraining functions during rope play.
 Cotton Rope
Cotton rope is the first in line to try when you're new to bondage sex. It's soft on the skin with slight elasticity and tooth. Don't worry about allergic reactions and burns because this rope is gently tied to your wrists. It is also lightweight, so carrying it won't be a problem.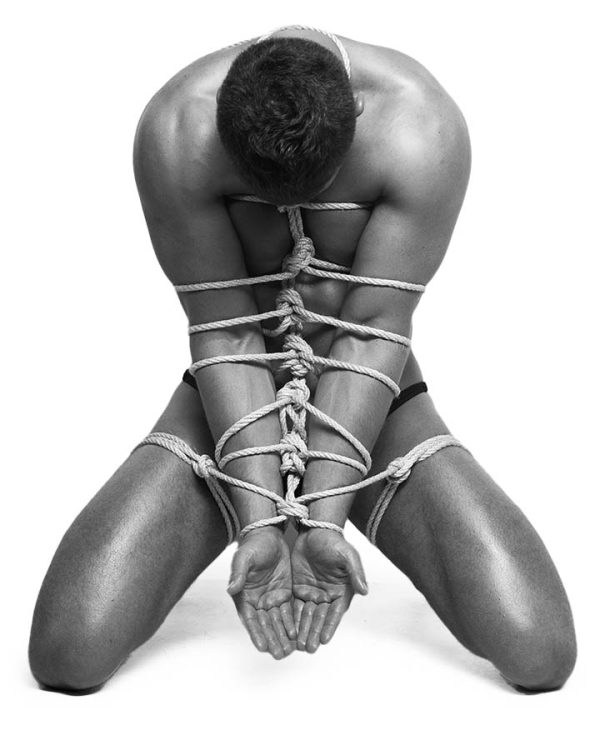 Silk Rope
You can try a silk rope if you can't find any cotton ropes. It's more durable with a greater tooth, making it easier to grip. This material is an excellent choice for a strong and safe restraint. However, this rope is a bit more expensive than cotton.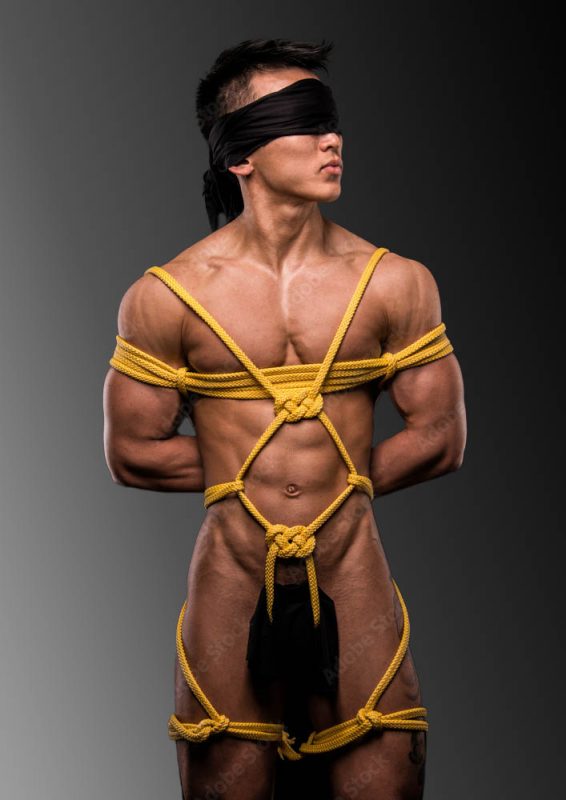 Bamboo Rope
Bamboo bondages are natural fiber ropes with a soft texture and average friction. This material is more flexible with easier ways to experiment with.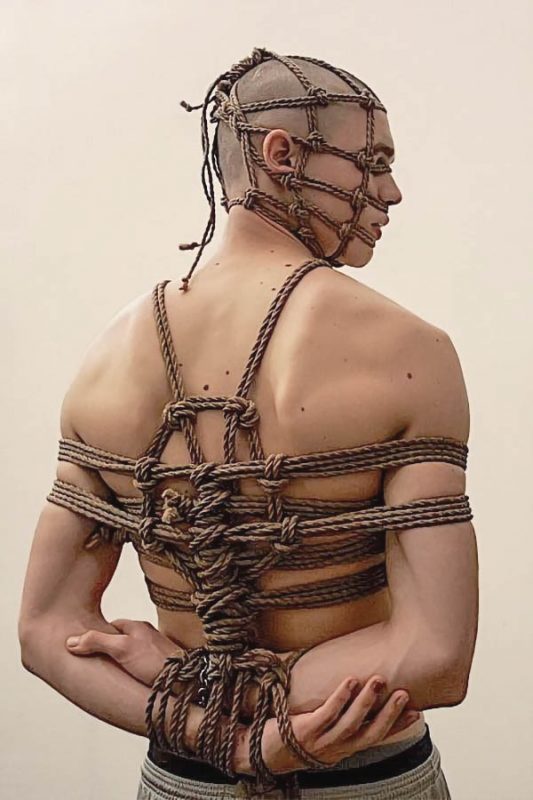 Nylon Rope
Nylon is the best synthetic rope you can try when it's your first in bondage sex. The texture is smooth and soft and is probably the most abundant rope in the market. You can purchase it in braided or twisted style. Both have excellent durability, so you can use them to tie a wrist, ankle, or thigh.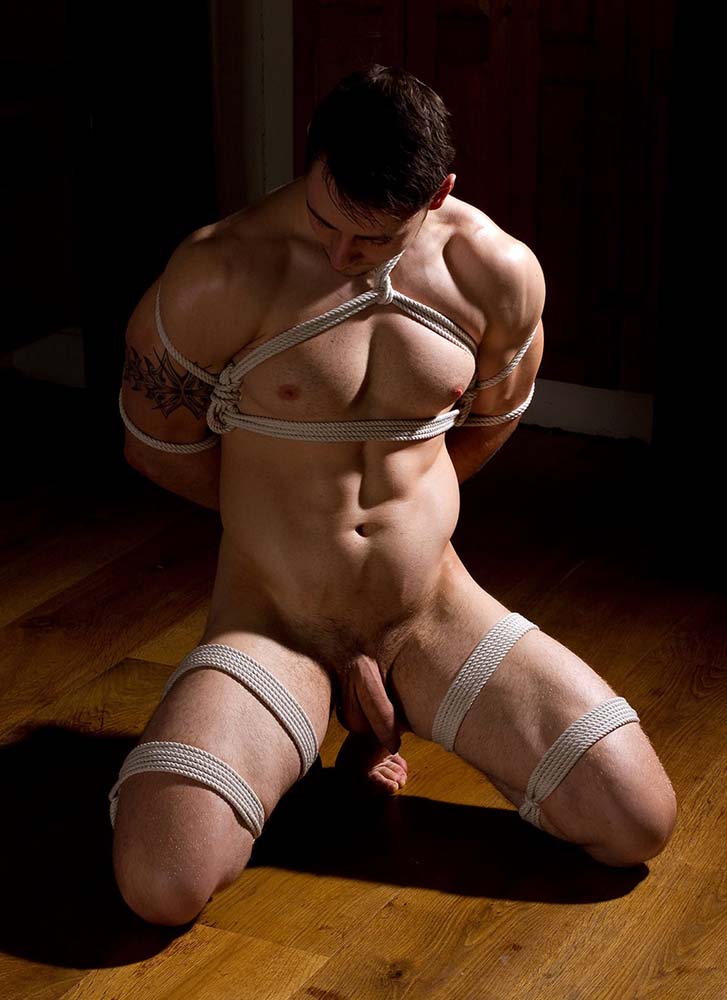 Nylon rope has good UV rays and abrasion resistance, with a high stretch factor. If you enjoy playing with synthetic fiber ropes, you can also use polypropylene and synthetic hemp ropes.
 Japanese Rope Bondage
Japanese rope bondage, or Shibari, has been in the practice of Japan since the ancient period. Since it has been there for a long time, many artists and enthusiasts recognize this rope's intricate and aesthetic styles. Even gay couples and sex partners love this rope choice.
The most common Shibari is hemp and jute. These ropes are woven with fabrics to give your wrists and ankles soft and comfortable ties. It also won't cause your skin any burn or irritation.
Learn more about ties' types>>
A Guide For Your First Bondage Tie
Among the types of ropes discussed, what's your favorite? If you've settled on what you like the most, let's now discuss the things you need to consider for your first bondage experience, including some easy-to-follow steps for knots, restraints, and cuffs.
Before a Rope Play
 Rope Diameter and Length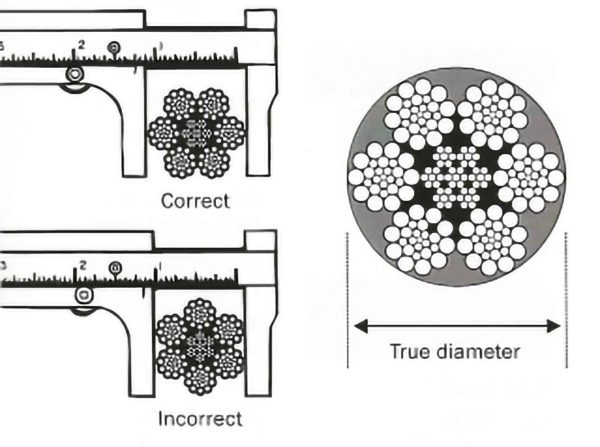 Selecting the suitable diameter for your rope in bondage sex is vital. A smaller diameter means more prone to skin burns, bruises, and scars. If you tie the ropes tighter than they should be, you suppress blood circulation. If you choose ropes with larger diameters, you may have difficulty tying the knots and creating anchor points. So, when you buy rope, consider the person you'll be using with — his wrists, arms, legs, thighs, and other body parts you want to tie.
The length of the rope must also be accounted for. Refrain from buying ropes that are too long or too short. If you bought a longer one, try cutting them with scissors or knives to attain the desired length. Do this so you won't get distracted once in a rope play.
 Rope Braiding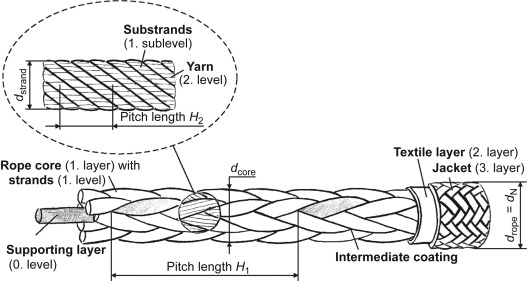 Braiding refers to how tight or lose you tie your rope. It's not economical to cut your ropes after your play and just buy new ones, especially when you're just practicing with them. If you don't want to waste money, the key to proper braiding is constant practice. Get a pole or anything cylindrical and tie and untie your ropes to get the right braiding before you can perform it with your partner.
 Fixing Lose Ends
Loose ends are extra parts of your rope bondage. To fix these, you can tuck them in or double your knots and restraints so you won't have loose ends.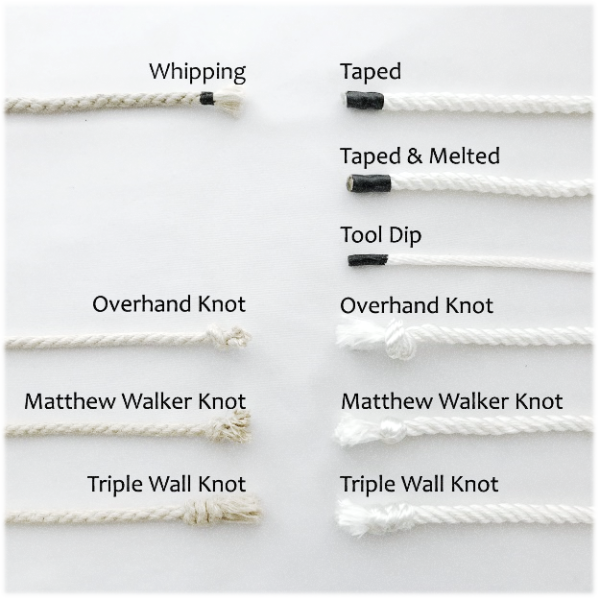 The Tooth
The teeth of your rope hold a certain friction that restricts the ropes from getting untied while you're at play. The tooth differs from every material used in rope bondage, so selecting one that will hold your wrists and ankles enough is better.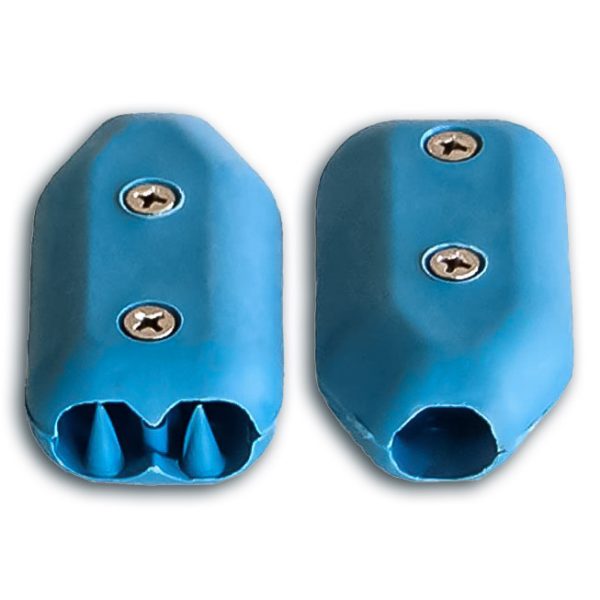 Price and Maintenance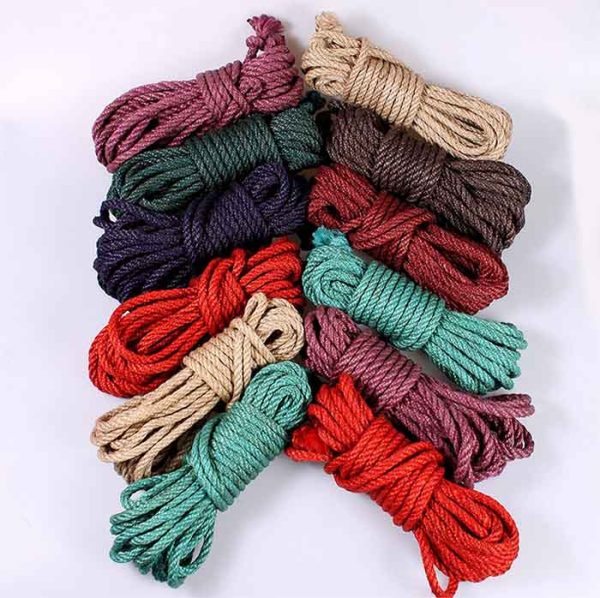 The price for every rope bondage varies on materials, length, and diameter. Although other gays might find high-quality ropes expensive, these are real deals, and it's better to invest in durable things that will last longer. After all, you want the best experience in bondage sex, so buy the rope that will make you feel comfortable.
Basic Knots and Restraints
 Overhand Knots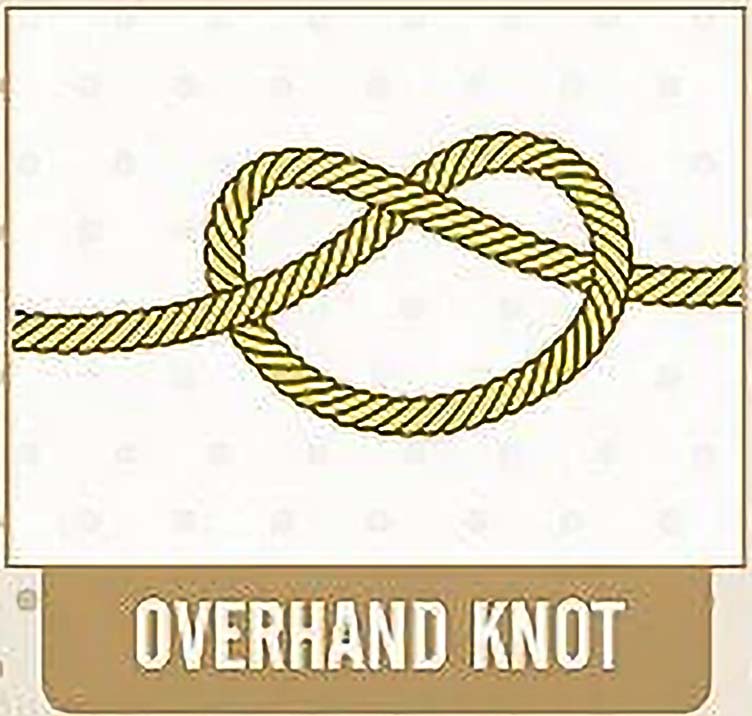 Hold the part where you want to tie your rope using your left hand. Grab the hanging end using your right hand and form a loop by passing it through your left.
Tuck the rope end in your right hand inside the loop and pull both ends to tighten.
 Half Hitch Knots
Form a loop around in any of your mate's wrists. Ensure one end is shorter, only 5 inches long.
Lay over the shorter end to the other until it passes through the loop.
Insert the short end from the bottom and pull it to the top.
Pull the longer end to tighten.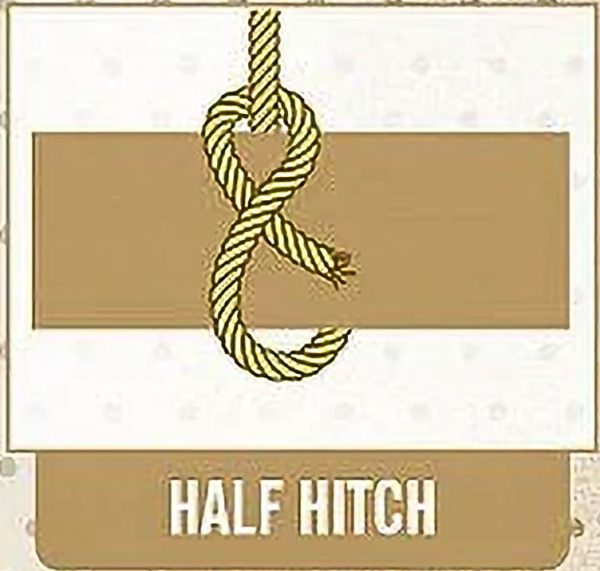 One-hand Slip Knots
Lay the middle part of the rope in your left hand.
Let the rope ends cross at the bottom of your hand to form a loop.
Hold one end after the loop and pull it inside until you form a new loop. Inset the hand of your partner. Tighten and apply traction.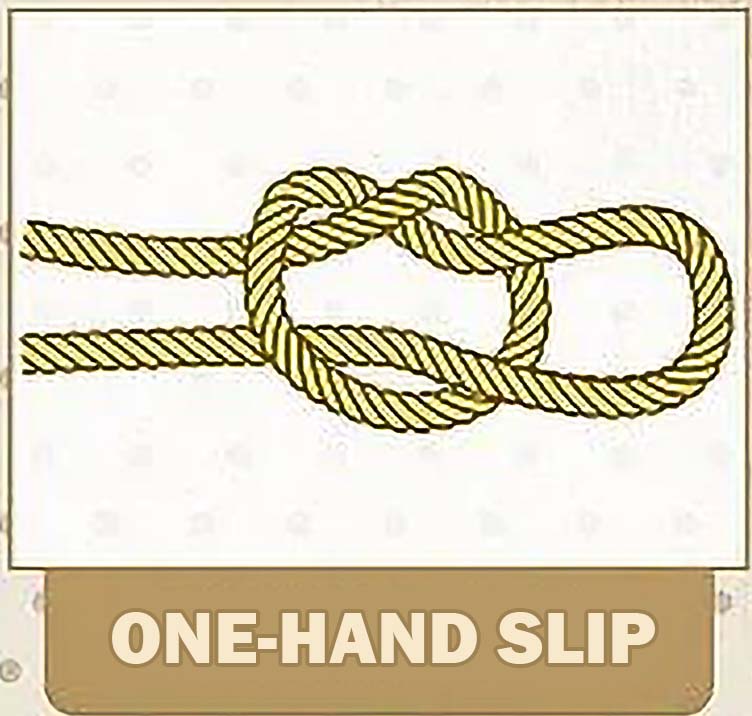 Clove Hitch Knots
Hold the rope and wrap one free end around your partner's wrist.
Form another loop by crossing over the end to the first loop.
Pull tight on both ends until the grip is enough to restrain.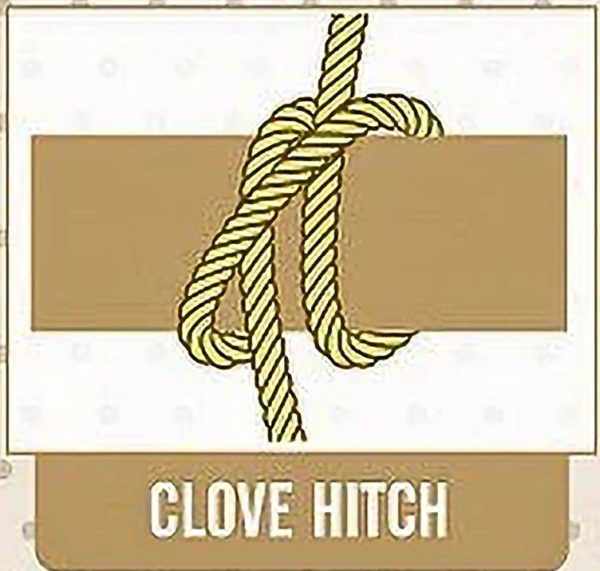 Basic Handcuff Knot To Follow
Choose the rope you want to use and lay it straight on the bed.
Form two identical loops. Don't worry about the diameter you make. It'll be fixed later.
Overlap the two loops as if you're forming a Venn diagram or tying a clove hitch knot.
Thread the loop to each other. First, grab the left side of the right loop and insert it on the bottom side of the left loop. Secondly, take the right side of the left loop and pull going the upper side of the right loop.
Slowly pull the two inserted sides to form two new loops.
Insert your partner's hands into the loops and tighten. Pull the two ends of your rope to apply traction.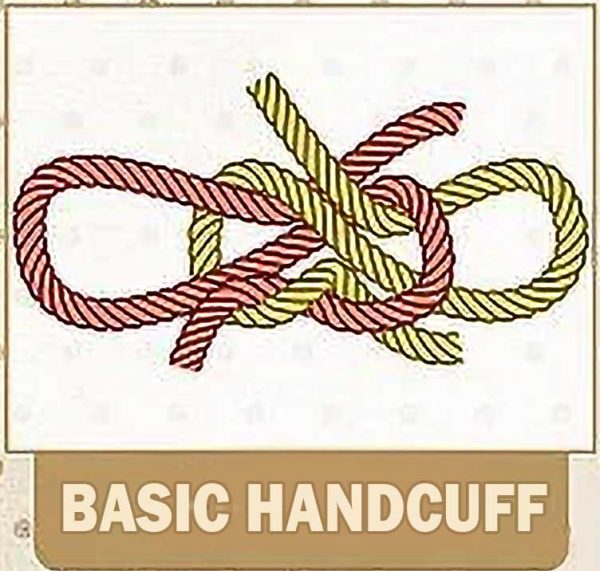 Tips and Techniques For Your First Encounter
 Prepare
The media has inaccurately portrayed bondage and other BDSM activities as extreme and brutal. To prepare for your first tie, you can talk to your friends or colleagues who have experienced it and ask questions to clarify your understanding. Watch videos and read blogs about actual experiences during bondage sex so you can learn.
 Ensure Safety
Never get tied first by strangers. Play with someone you trust because bondage play requires you to submit yourself to your partner. Communicate clearly with your kinks, set safe words, and establish boundaries to ensure your safety.
 Take it slowly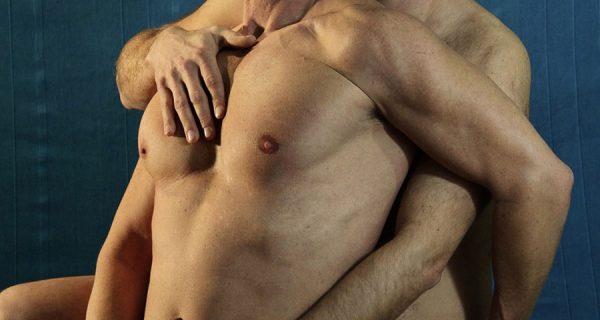 Don't go there and get your whole body tied instantly. Start on one area, either your wrists, thigh, or ankles. Once you've settled and become aware of the restriction, slowly proceed to a more advanced restraint.
What better way of doing role plays than adding toys, props, and costumes? With these, you can improve your experience and allow your imagination to go wild so you can find pleasure and gratification while being tied.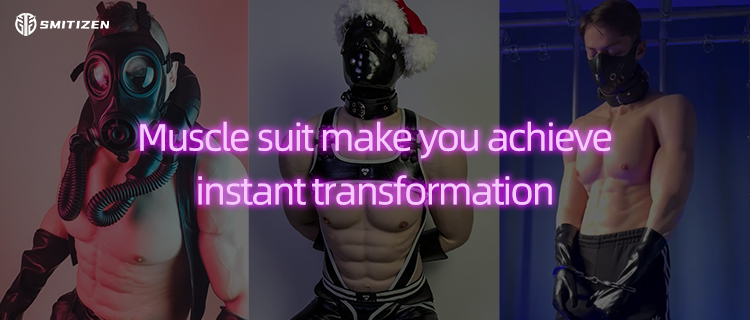 Visit SMITIZEN and choose your costumes and props, such as masks and body suits, to elevate your BDSM play.
Final Thoughts
Rope bondage plays have been in the mainstream of BDSM activities, and gay partners have enjoyed joining these restraining scenes. Whether you want to exert your dominance or get controlled for punishment play, rope bondage is your go-to play.