Don't you just wish there was a way you could tell a real dom from a fake one? Imagine a world where you can take one look at a wannabe dom and spot their fakeness from a mile away. In BDSM, being with a partner that has no clue what they are doing between sheets can be a nightmare. If you have been a victim of the charmless charms of a fake dom, then you know how draining the BDSM experiencecan be, especially if it is your first time.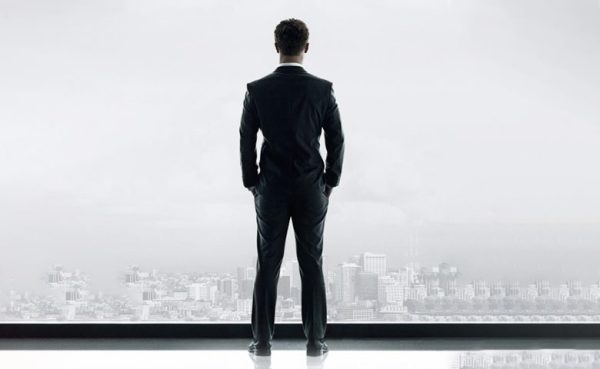 Unfortunately, fake doms don't have a warning sticker on their foreheads warning people to stay away. As a submissive, you need to find creative ways to sniff out authentic doms from fake ones if you want to have rewarding BDSM experiences. In this article, we will explain what a fake dom is and provide tips to help you tell a natural dominant from a fake dominant.
Who is a fake dom?
A fake dom can seriously ruin your BDSM experience, especially if it's your first time. From being too aggressive, clueless, and mediocre to putting your life at risk, exploring a BDSM with a fake dom can be a nightmare, to say the least. Unfortunately, there has been a rise in the number of wannabe doms targeting newbies and naive submissives by tempting them with tales of wild sexual takes only to leave them less than impressed. Can you imagine the disappointment of waiting all your life to experience BDSM only to fall into the hands of a clumsy con or a fake dom? Before you can develop some suave detective skills to sniff out the fakes from the gems, you need to know exactly what a fake dom is.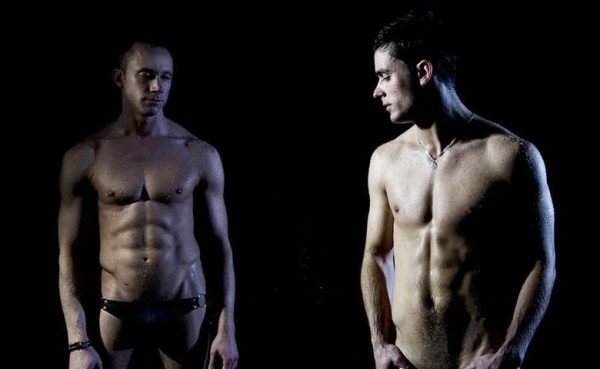 In the gay community, a fake dom is an individual that presents themselves as a dominant or dom, but in reality, they know virtually nothing about being a dom. A fake dom is a wannabe who pretends they have loads of experience playing dominant roles solely to lure unsuspecting submissives into unfulfilling sexual liaisons. Fake doms are ego-driven, narcissistic, and haven't got a clue how to dominate someone.
Most fake doms have a false sense of bravado that makes it easy to spot them, but they are a few slimy ones that are hard to sniff out. Just remember that sometimes, you might be able to weed fake doms out easily, and there will be times you need a magnifying lens to see whether you are getting the real thing.
Real dom from a fake: Spot the red flags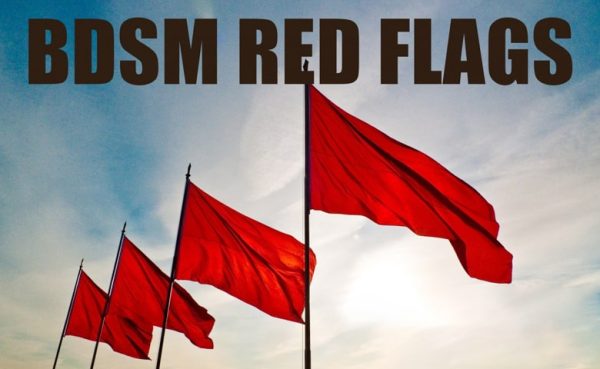 Have you ever had a BDSM experience with a dom that made you question your calling in the BDSM community? Anyone who takes advantage of your sexual desires to fulfill their selfish needs is disgusting, and fake doms are no different. Dominant and submissive relationships have a unique power dynamic built on trust, consent, and mutual respect. As a submissive, putting your trust in a dom only to receive abuse, humiliation, and a less-than-fulfilling experience can be mortifying and traumatizing.
As a submissive, you need to learn how to tell a real dominant from a fake dominant in BDSM by spotting the red flags. Here are the red flags to look out for in a fake dominant:
They don't care about BDSM negotiation
A BDSM without a proper negotiation is just a disaster waiting to happen. If your potential dominant partner isn't aware or doesn't care about BDSM negotiation, they are a walking red flag, and you need to run. BDSM negotiations are a crucial part of the BDSM process. If your partner doesn't care about following BDSM protocols that require role players to negotiate their BDSM interactions, chances are they have little to no respect for BDSM practices.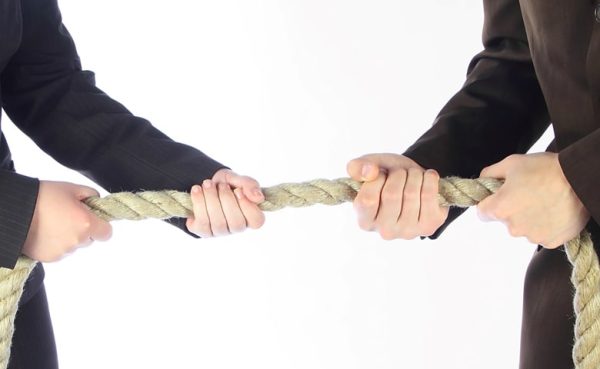 BDSM negotiations are important because they allow BDSM players to discuss various topics they are comfortable with, including sexual contact, safety protocols, safe words, sexual language, and soft and hard limits. If a dom is unwilling to negotiate and create a checklist of what you can or can't do during a BDSM scene, then they are a walking red flag, and you should run.
More often than not, a fake dom might try to pressure you straight into sex so that they can satisfy their selfish needs without caring whether you are comfortable. If a dom can't take the time to negotiate your power dynamics, best believe when you are their mercy during BDSM play, they won't care about your well-being.
No respect for boundaries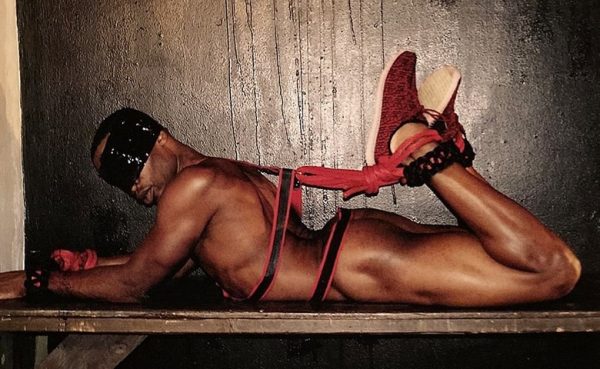 BDSM is a popular alternative for people with peculiar sex fantasies because it gives them a safe place to explore their sexual desires. Boundaries are an essential part of the BDSM experience because they ensure both the dominant and submissive partner participates in BDSM activities they are comfortable with. One of the biggest red flags to help you spot a fake dom is to look out for individuals with no respect for personal and sexual boundaries.
Boundaries in BDSM are important because they make BDSM players feel safe and protected. As a submissive, engaging in BDSM activities with a partner that doesn't respect your limits can make you vulnerable to sexual abuse and physical injuries that can turn fatal if you are exploring extreme BDSM. A real dom will prioritize your need to feel safe by helping you establish soft and hard limits to ensure you both have a good time.
Greed for money, gifts, and sex
Most fake doms have a healthy appetite for sex, money, and expensive gifts. A fake dom will subtly try to get you to buy them stuff by gaslighting you to make you believe it's their right as a dom. A big red flag to look out for to spot a fake is someone that has an extravagant lifestyle but zero desire to work. Some fake doms habitually target unsuspecting submissives to use them as cash cows to support their cushy lifestyles. When looking for a dominant partner in BDSM, be weary of men that constantly ask for rewards or gifts.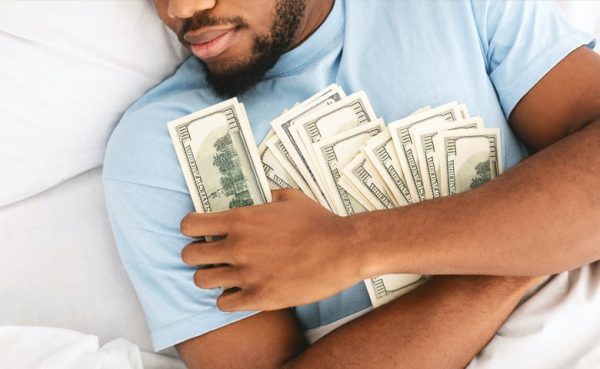 Keep in mind that some of these greedy doms won't come out on the first day and ask for a first-class ticket to the Maldives. A seasoned fake dom might start with simple gifts that don't cost much, giving you a false sense of safety to drop your guard so they can strike when you least expect it. Some of the red flags to check out in the early stages is someone who is always conveniently unavailable when it's time to pay the bill. From having an urgent call, bathroom dash, early meeting, and timed ailments to forgetting their wallet, a fake dom will use any excuse under the scammer book to make you pay for things.
Fake doms will make a habit of leaving you unsatisfied during BDSM sessions when they get what they need from you. Your fake dom might pretend they are tired, having a headache, or pretend they are role-playing to leave you sexually starved and feeling insecure. If you are with someone that makes you feel insecure and unsatisfied between the sheets, just remember that a real dom would never treat you like that, and you may be dealing with a con.
Inexperience
Is there anything worse than dealing with a dom that is clueless about BDSM? Dealing with a dom that can't tell an anal bead from a dildo is seriously mental, scary, and disappointing. I'm not saying every dom should treat dominance like an Olympic sport, but at the very least, they should have a solid understanding of BDSM basics. Is that too much to ask? Certainly not!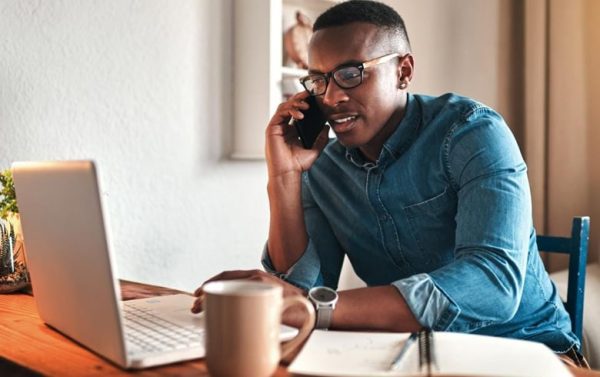 If a potential dom is clueless about BDSM practices, safety protocols, how consent works, or BDSM equipment, they are most likely fake, and you should give them a wide berth. A true dom, even a beginner, knows the ins and outs of the BDSM world. Real doms are confident about their skills and don't need to brag about their sexual prowess because they are secure in their identity. A true dom is honest about their capabilities, concerns, and experience.
True doms are willing to learn, ask for their subs' inputs, and are okay with dedicating extended amounts of time to learn new tricks to keep their partners satisfied. A true dominant person can effortlessly guide their partner through the experience and know how to respond to any unexpected situations that may arise.
Conclusion
With the right dom, BDSM can be a fun and rewarding sexual experience. A real dom makes you feel more confident, spontaneous, and curious about various BDSM elements. When choosing a dom, go for someone that takes their dominant role seriously and has your well-being at heart. Remember that some fake doms pretend to be dominants to take advantage of you and use you for their sexual and monetary gratification. It's important to learn how to spot their red flags early on.