Have you ever wondered how it feels to have a musclebound body figure? Do you want to make yourself look like a superhero or a superhuman with a larger-than-life effect and a new character created within you? Maybe you want to look more muscular in general. You can achieve it with very few methods as effective as wearing a muscle suit. It is also known as a spandex bodysuit. This clothing can give you the appearance of having a well-structured body figure in all the right places.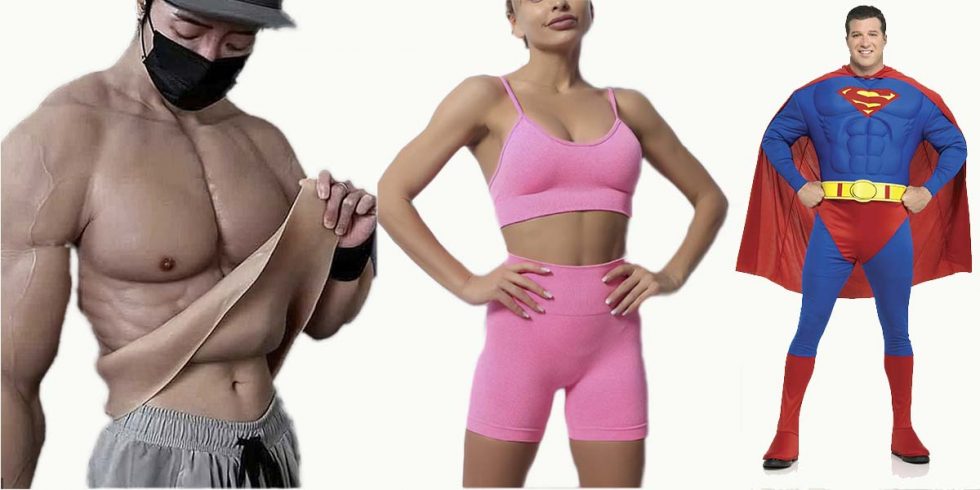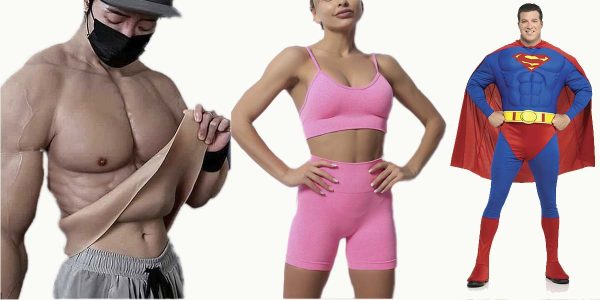 In this blog, I will teach you every step of the way to make and design your muscle suit. With just a few simple steps, you can look like a real-life action hero in no time. You need a portion of your time and effort to do it successfully. 
So what are you waiting for? Start learning today!
What is a Muscle Suit? 
A muscle suit is a kind of bodywear that can be used on many occasions such as Halloween, role-playing, cosplay, and daily wear to achieve a perfect fit body and physically look stronger. 
What is the purpose of a Muscle Suit? 
● 
Cosplay
If you want to look like your favorite anime characters, action stars or have a well-built body transformation like your favorite superheroes, you can wear a cosplay suit to achieve your desired looks.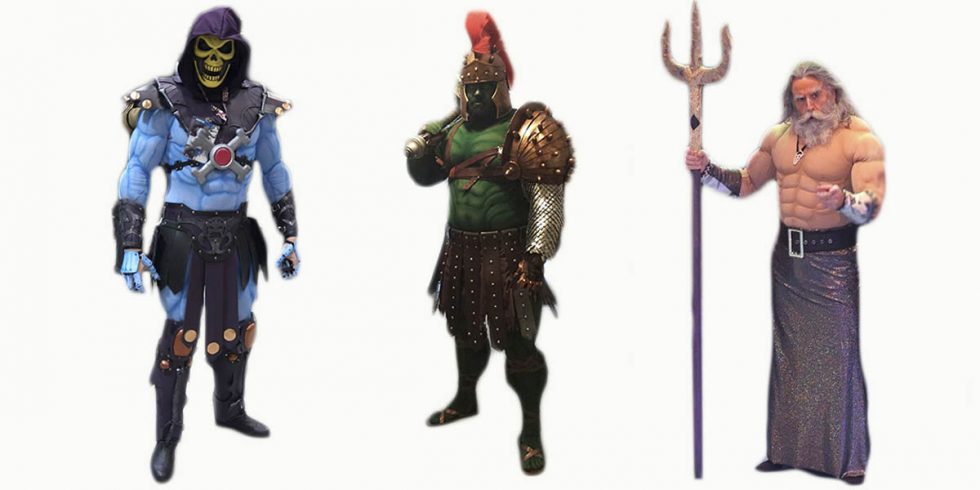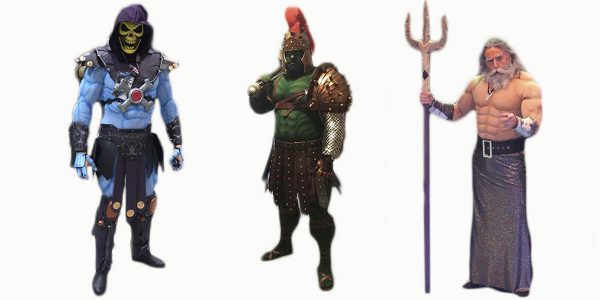 ● 
Halloween
Do you want to make your Halloween party memorable, or do you want to have a costume that stands out in the crowd or achieve your favorite looks? A muscle suit is a good Halloween costume.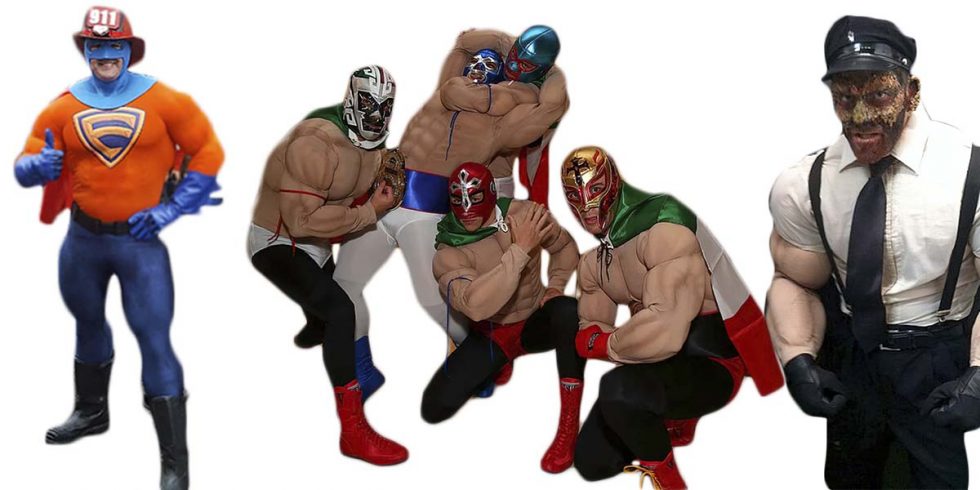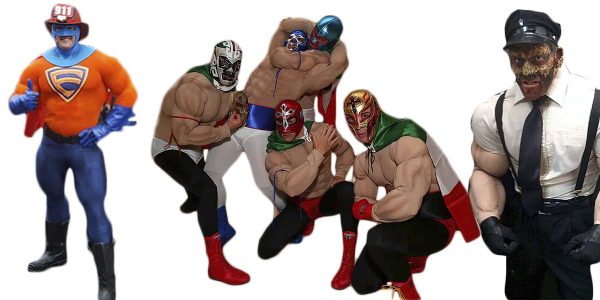 ● 
Role-play
A muscle suit is an excellent option to portray your desired muscular looks in a role play. Many Hollywood movies use realistic muscle suits to describe muscular characters like "Bill & Ted 3," where Keanu Reeves and Alex Winter became musclebound prison inmates.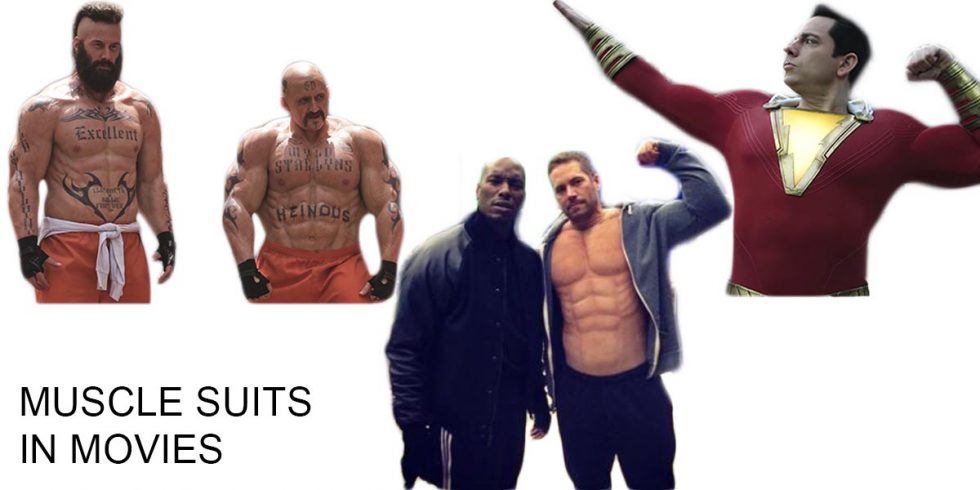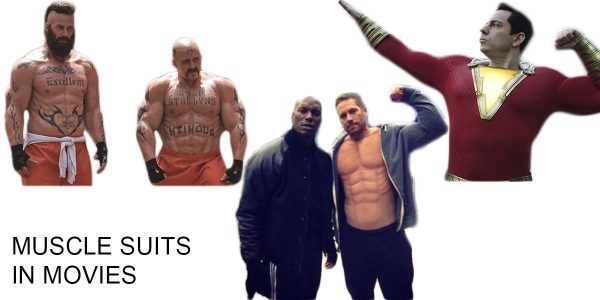 ● 
Daily wear
Do you want to flaunt a perfectly fit muscular body any time you want? Of course, you can. Some muscle suits look so realistic, making it hard to notice them. By wearing a muscle suit, you can have your fancied muscular appearance that makes you look more vigorous and have a well-built body.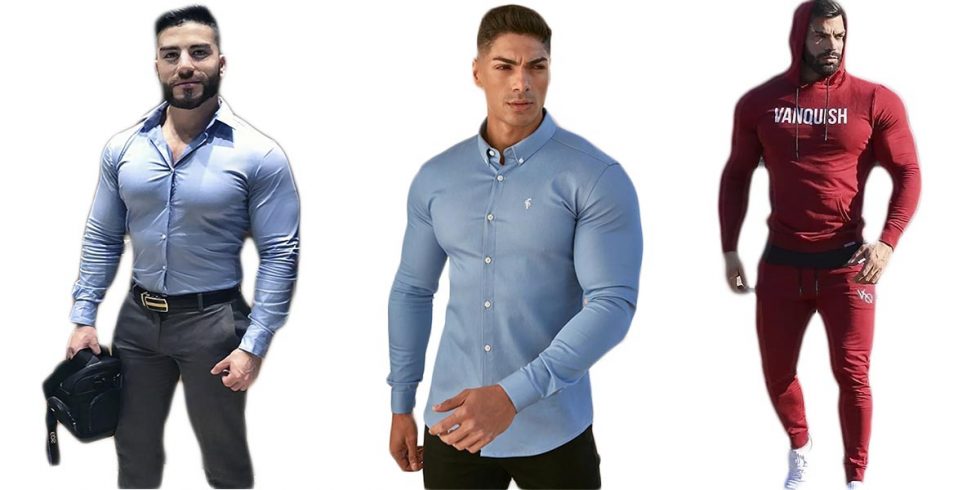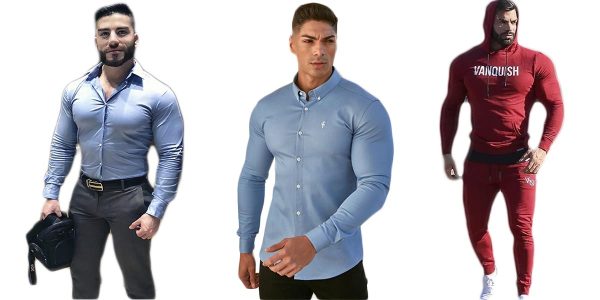 Materials Made of Common Muscle Suits
To achieve its desired look and wearable structure, muscle suits are commonly made of: 
● 
Foam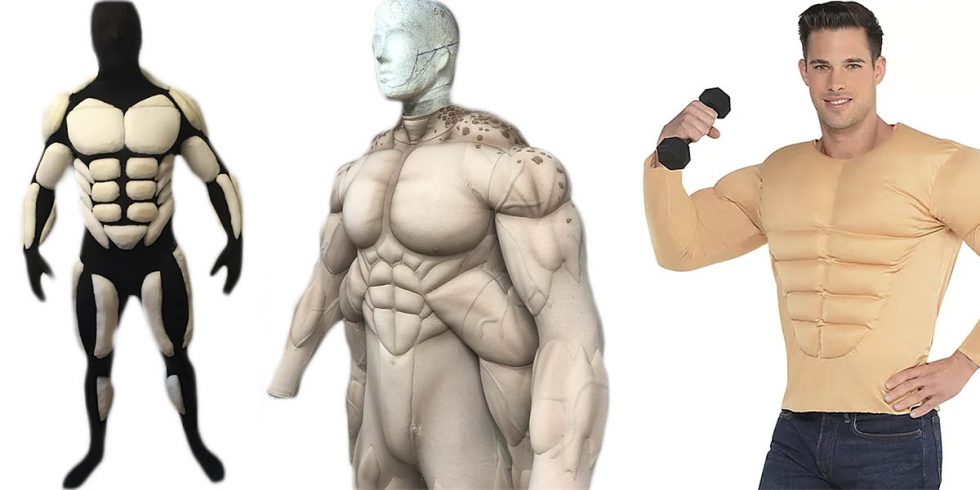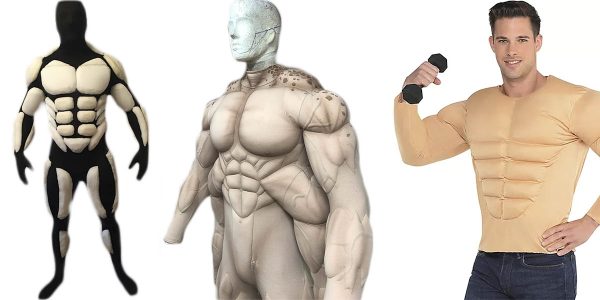 Foams do not absorb water which gives resistance to moisture. It can sustain stability. Foam materials are capable of withstanding oils and chemicals. Its flexibility and durability structure makes it more convenient to wear. 
● 
Silicone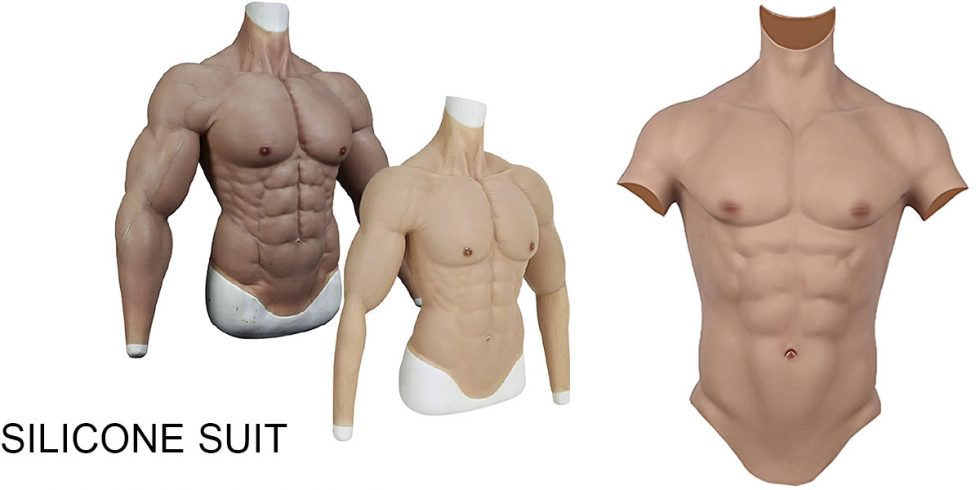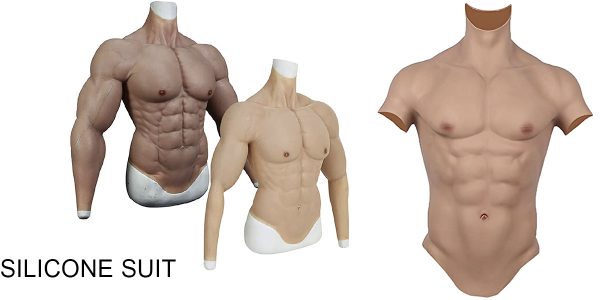 Silicone has excellent chemical stability. It is heat and cold-resistant. It also has a unique feature that can be shaped and formed into practically anything. It is flexible and durable to wear and can turn into any realistic human figure. 
● 
Polyester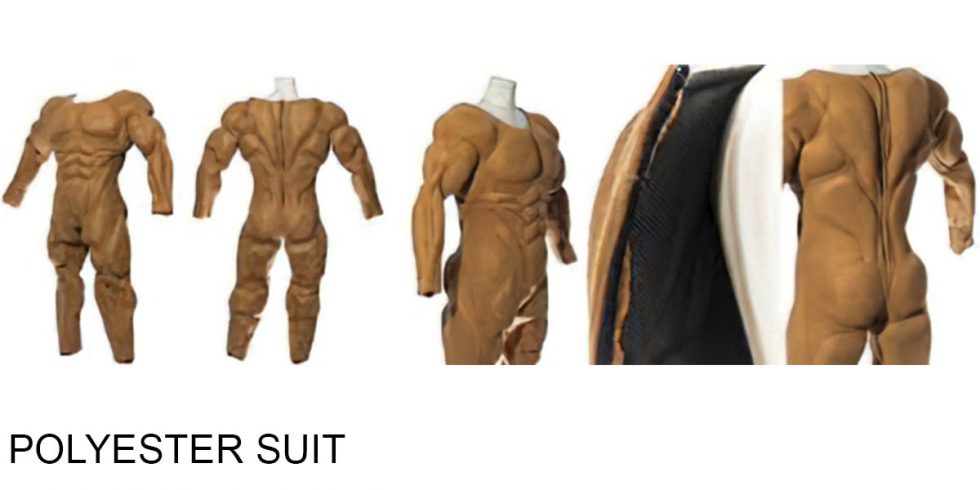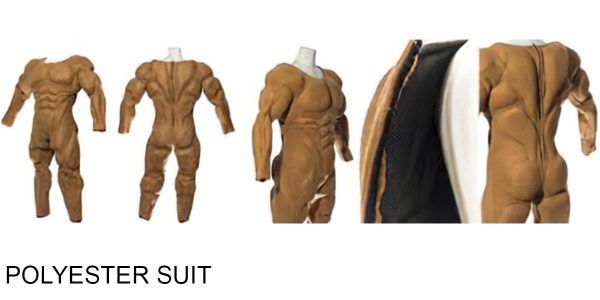 Polyester is durable and lightweight. It is also wrinkle-resistant. It is highly resistant to shrinking, wrinkling, and stretching. Polyester doesn't tear or pill easily like other natural fibers and cotton. It also has a good wearable quality.
How to Make a Muscle Suit
Muscle suits or muscle costumes are commonly stretchable bodysuits with carved foam muscles on the arms, legs, and torso. You can create this costume to create a superhero or superhuman character. It is usually worn underneath the clothing and finished with paint to resemble exposed skin texture. You can create your muscle suit and form any shape for your desired costume style, such as fantasy superheroes, based on your specific body size. You may want to physically appear more substantial and more significant with muscular features.  
Now, let me teach you how to make your homemade muscle suit. With these exact step-by-step procedures, you get to have your muscle suit crafted by your efforts. 
What You Need to Make a Muscle Suit
To get started, you need the following materials: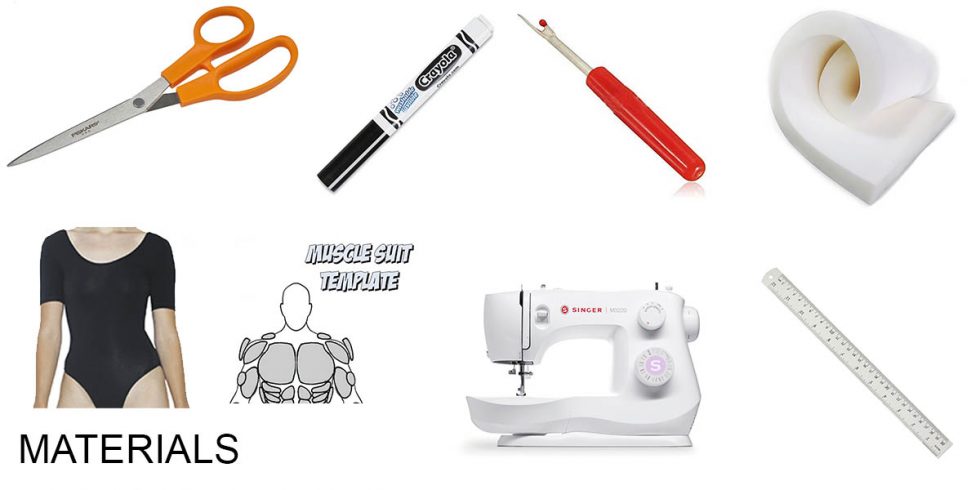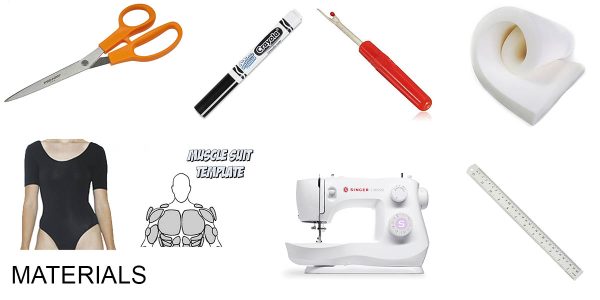 ● Scissors
● Washable marker
● Seam ripper
● 1/2-inch upholstery foam (high density or regular density)
● Two spandex bodysuits
● Muscles pattern/template (chest, shoulders, arms, back, abs, and legs)
● Sewing machine
● Ruler
Are you ready to make your muscle suit and have that muscular body appearance? Follow the steps below. 
Steps in Making a Muscle Suit
You need to form different muscle shapes in a foam, place them between two bodysuits, and stitch them together. 
Step 1
Tracing the Muscle Pattern into the Foam
Place the muscle patterns over the foam. Trace around those patterns. Cut them using scissors. Put a label on each muscle pattern to quickly place it later. 
Step 2
Bodysuit Pre-sewing (Neckline and Zipper)
On a flat surface, lay down your spandex bodysuit. Create a centerline for the zipper attachment. Use a ruler in marking the center from the top of the neckline down to the center of the bottom part. I recommend using a 22-inch zipper. Make sure to keep it 18 inches long. This is to ensure an allowance for stretching as you put the zipper in. I suggest marking every 6 inches right across the outer edge. Repeat the same step to the other bodysuit.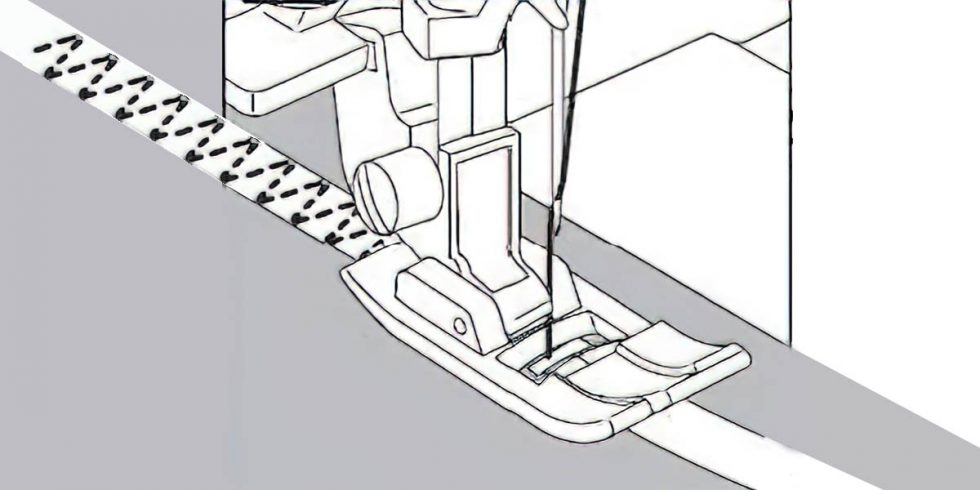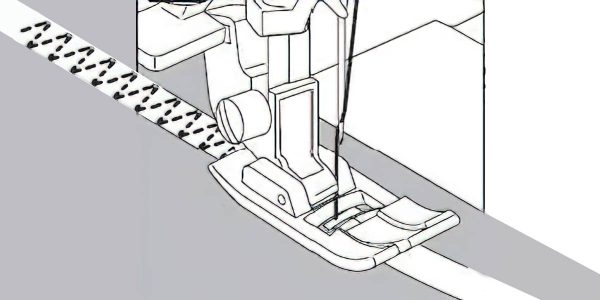 Make sure both bodysuits have the exact accurate measurement. Cut the zipper line down from top to bottom. Lay one bodysuit over the other. Attach the neckline of each bodysuit by stitching. Once done, it must look like two edges sewn together on both sides. Unzip the zipper into two pieces. Stitch the zipper into the bodysuit. Start sewing the right side of the zipper and continue with the left side. When attaching the zipper, make sure one bodysuit is laid to the other. 
Once you're done stitching the neckline together and attaching the zipper, you are now ready to proceed to the third step. 


Step 3
Temporary Stitching
Baste stitch the rest of the bodysuit. You need to flip the bodysuit in the inner and outer parts. Start at the wrist part in one of the sleeves down to the bottom. Using a straight stitch, sew down the seams. You have to be careful not to stitch the bodysuits together. This is a temporary stitch to hold the two bodysuits together while you try it on and place the cut muscles properly. Once you're done, baste stitching all the seams on both layers of your bodysuits, flip it out and try putting it on.
 Then, you can proceed to the next step. 
Step 4
Muscles Tracing
While wearing the bodysuit, take each cut-out muscle foam. Trace each of them into the bodysuit on the specific part where you should place them. In this part, you need someone to assist you with tracing each muscle pattern. Use the washable marker in tracing. You can start tracing the chest muscles, then proceed to the shoulders, arms, and muscles around the back down to the abs and legs. 
You're going to have a hard time tracking those muscle patterns but don't worry. You can take your time until you trace them all in the proper place. 
Step 5
Seams Ripping
Using the seam ripper, tear all the seams that you baste stitched in Step 3. 
Step 6 
Outline Stitching
Once you're finished ripping all the seams that you baste stitched. You should be able to open up the suit and lay it flat. Stitch over all the outlines traced in Step 4.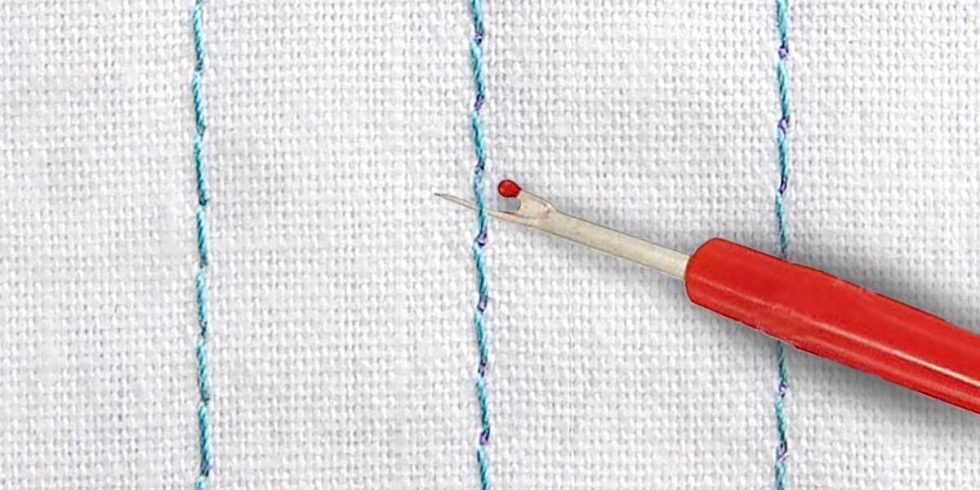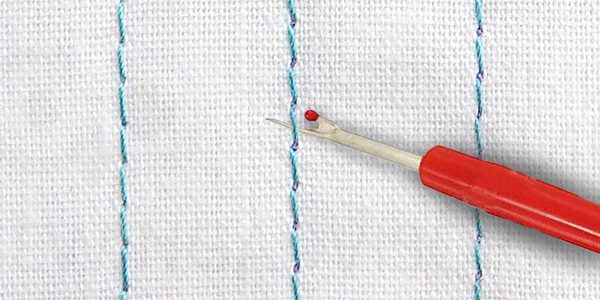 Step 7
Re-Stitching the Ripped Seams
Stitch the ripped seams again in each of the bodysuits. 
Step 8
Placing the Muscles
Flip the bodysuit. Inside the outline of all the muscles, cut a small portion. Make sure to cut only the inner part of the bodysuit. This creates a small pocket where you can insert the muscles. Put the muscles in their appropriate place. This process takes time.
Once you're done putting all the muscles in place, you are ready to try wearing your brand new muscle suit.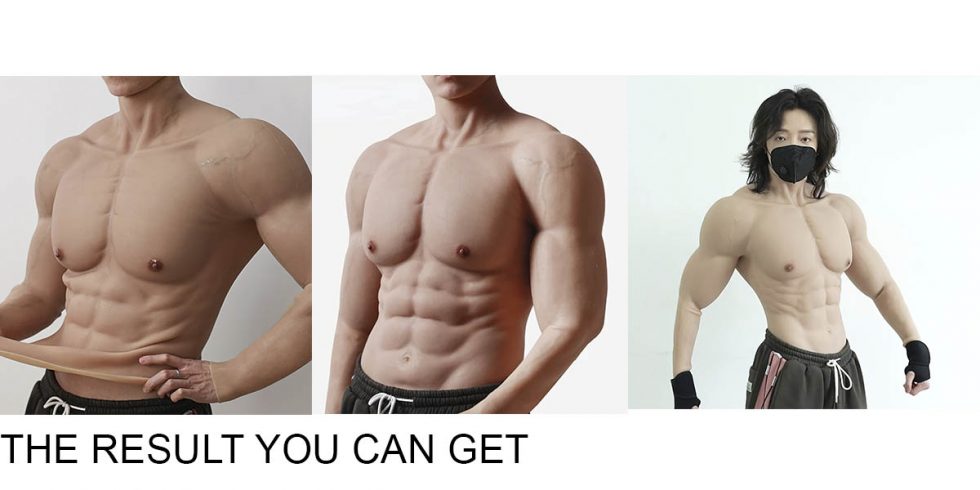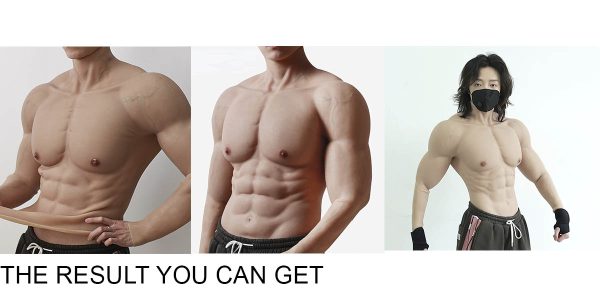 That's it. You have all the steps you need to create a muscle suit. With a lot of practice and more time engagement, you can achieve your perfect muscle suit creation.
Where to Buy a Muscle Suit
● Amazon
Amazon is one of the world's largest online retailers. This online shopping site provides a genuine brand of products and helps you find multiple effects on the same page. It provides shoppers with a comprehensive shopping experience. You can also find good-quality muscle suits in this online shop. 
● Smitizen
Smitizen provides comprehensive types of muscle suits. Everything you need to look more masculine can be found in this online shop. You can select your desired body shapes in many colors and facial structures that will give you a more masculine character.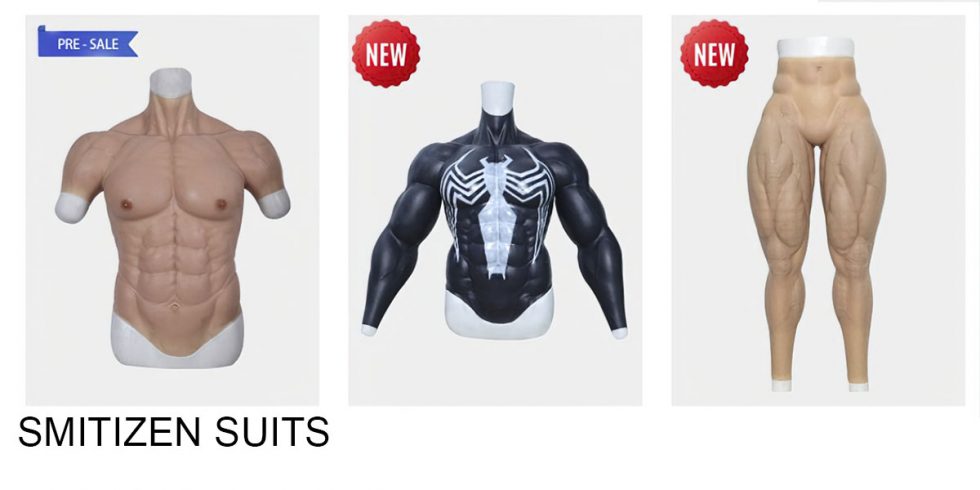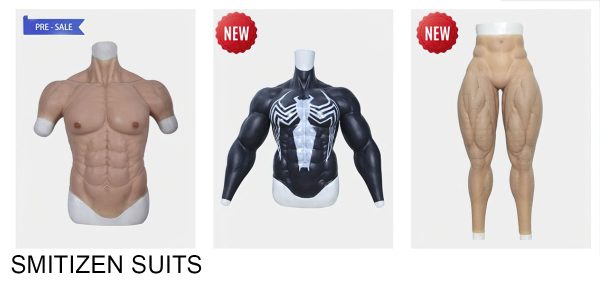 This website sells quality mascots or muscle suits of any kind. You can also buy realistic and quality muscle suits here. 
This online shop provides a lot of different muscle suits and cosplay costumes you can use at any party or occasion. 
Conclusion
Having a well-structured and fit muscular body can add a certain confidence level to yourself. On many occasions or just simply flaunting a well-structured fit body creates a fulfilling mood. It's a good feeling to look different, more masculine, and more confident. If you want to achieve that instant muscular appearance, you can follow the steps to make your muscle suit with more practice and time. And if you're going to have the best realistic quality muscle suit, you can easily buy it from the websites I mentioned in this article.