Are you a skinny guy looking to gain muscle mass? You're not alone. Many people find it challenging to put on weight, no matter how much they eat. This can be frustrating and often leads to feelings of self-doubt and inadequacy. But don't worry, we're here to help! This blog post will discuss some quick and practical tips for gaining muscle mass fast. So whether you're just starting or have been struggling for a while, read on for some helpful advice.
Why is it hard to get big for the skinny guy?

The scope of information in the public sphere to help skinny people gain weight is considerably less than information about losing weight. This is because of the misguided assumption that most weight issues in society pertain to gaining weight. The truth is skinny people struggle to gain weight, more so because of the inadequate information about various ways to gain weight. But what makes a skinny guy remain skinny in an environment where other people have a higher risk of becoming obese?
Blame your genes
It's possible to remain extremely skinny no matter how much you exercise or eat a healthy diet. Your genetic makeup makes up to 70 percent of your body weight. If you are genetically predisposed to a skinny body type, you may not be able to gain weight no matter how much you try naturally. Your genes may affect how fast your body burns calories. If you have a fast metabolism, your body will quickly turn glucose into energy, eliminating the need for the body to create fat deposits, which means you remain skinny. Your genes may also cause you to have a naturally small appetite.
Your overall well-being may not be okay.
How is your physical and mental well-being? Your skinny frame may be a consequence of an underlying health problem. You may be unable to gain weight because of diseases such as diabetes, HIV, cancer, thyroid problems, or other digestive diseases. Your mental health may also affect your ability to gain weight. Cognitive issues such as depression, eating disorders, mental disorders, or stress can affect your eating habits, which can impact your ability to gain weight.
You are too active
Your body burns many calories if you have a strenuous job, work out a lot, or have an energetic personality. Your body burns all the calories in your diet to produce energy to help you perform your tasks or exercise. 

How to gain weight quickly
Every man desires to have an imposing physique. A great set of muscles makes you look good and increases your functionality. The more muscles you have, the easier it is to attract attention, lift weights, or perform strenuous activities. Unfortunately, gaining weight when you are naturally skinny can be an uphill battle. You can exercise, eat healthily, live a seemingly healthy lifestyle, and still be a part of the skinny men association. If you are a skinny guy and dream of increasing your muscle mass, you can use some of the following methods to gain weight:
Take supplements
What if there was a healthy pill that could solve all your weight gain issues? That would be awesome. Fortunately, you can take supplements to increase your calorie intake. For instance, adding protein supplements to your diet can help you gain stronger muscles. You can also take Creatine supplements, which can help you increase exercise performance and boosts muscle growth. Other legal and safe supplements to help you gain weight include weight gainers and exercise-enhancing supplements such as Citrulline.
Muscle pad
Padded clothes are ideal for someone that wants to increase muscle mass quickly. A silicone or foam muscle pad is suitable if you want to increase your size around the waist, chest, shoulder, or arms.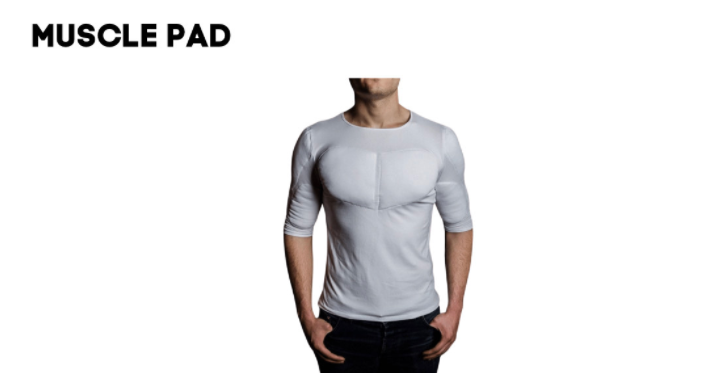 Surgery
Understandably, there are more options for people who want to lose weight than those who want to gain weight. Unfortunately, that gap extends even to the medical field. Liposuction is the only surgical procedure that can help a skinny guy gain weight. A liposuction procedure to gain weight requires a surgeon to remove fat droplets in one area and transfer them to the area you want to tone up. Since being skinny more often than not means you don't have excess body fat, most men can't use liposuction to gain weight.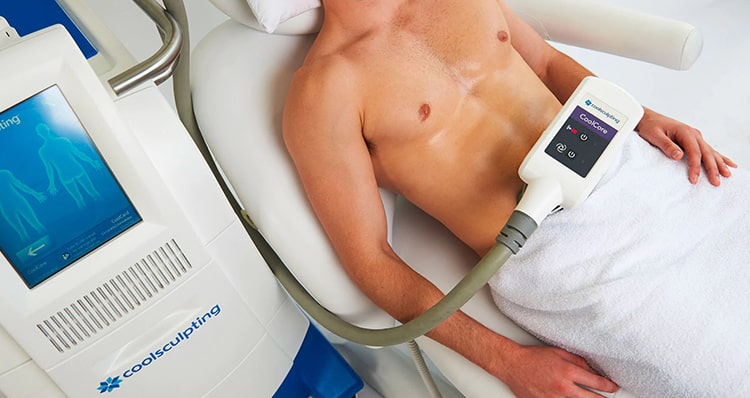 Wearing a muscle suit is arguably the only safe way to gain muscles instantly. A muscle suit is a costume you can quickly put on to get well-defined muscle groups. Depending on the area you want to tone up, you can use a muscle suit to give you realistic-looking abdominal muscles, ripped guns, broad shoulders, and massive pecs. Because a muscle suit is made from 100 percent medical-grade silicone material, it helps you develop artificial muscles with features that imitate your natural skin. A muscle suit contains realistic blood vessels and navel and comes in an assortment of colors allowing you to choose one closer to your skin tone.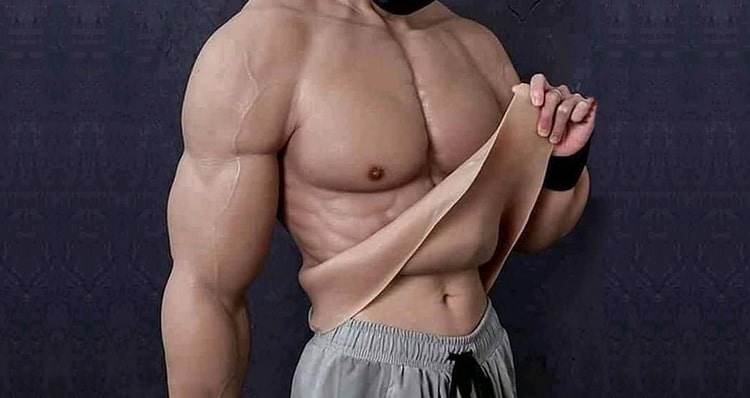 Use of anabolic steroids
If you want to gain more weight quickly, consider taking anabolic steroids such as testosterone or steroids to stimulate muscle growth. Anabolic steroids can help you gain weight by promoting musculoskeletal growth, inflaming body parts, and increasing your strength and endurance, making you appear powerful.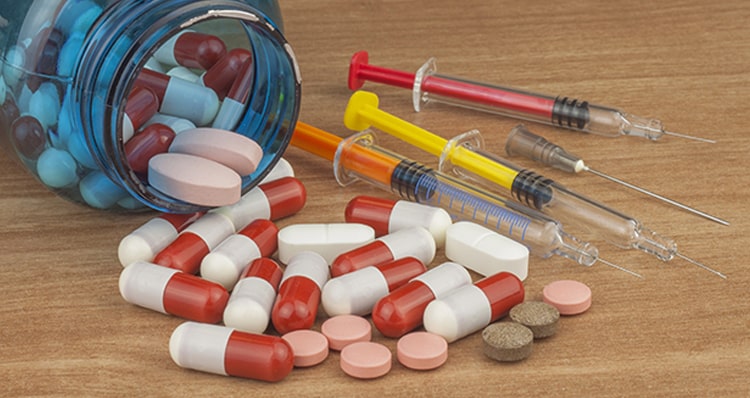 Depending on your preference, you can inject, ingest, or apply steroids or hormones to your body and start experiencing the results within a couple of hours. Various anabolic steroids to help you gain weight include Oxandrolone and Methyltestosterone. Consider talking to a health professional before committing to this method to help you gain weight because it can have serious side effects in the long run. You can also research online or talk to bodybuilders to determine if the risk is worth the trouble.
Eat healthier
What you eat and how often you eat can affect your weight gain goals. A common mistake skinny dudes make when they want to gain weight quickly is eating unhealthy amounts of junk food. Ideally, you should eat foods that can help you develop muscles instead of fat. The first step towards building a muscular build is to increase your calorie intake. Usually, a calorie intake of 300-500 can help you gain between 0.2 to 1/2 kg (0.5-1 lb) none withstanding other factors such as genetics, health, and level of activities. Nutritional tips to help you gain weight include:
· Increase your protein intake
For a skinny person, increasing your protein intake can help you develop strong muscles. Protein, incredibly lean proteins, are the building blocks for your muscles. Add beans, meat, vegetables, peas, nuts, and protein powder to your diet.
· Eat more low-volume foods to boost your weight.
As a skinny guy, you may be tempted to eat large portions of food to gain weight quickly. However, low-volume foods with high-calorie intake are more effective in helping you gain weight. Low-volume foods can help you get more energy, especially when you have a low appetite. Instead of eating large portions of food, you can eat small amounts more frequently.
· Cook your meals with healthy fats
Healthy fats have the highest density of calories. The high fat density in plant-based oils such as olive and flaxseed oils increases calorie intake, which helps build your muscles. Healthy fats are also good for your heart and blood vessels.
Create a workout program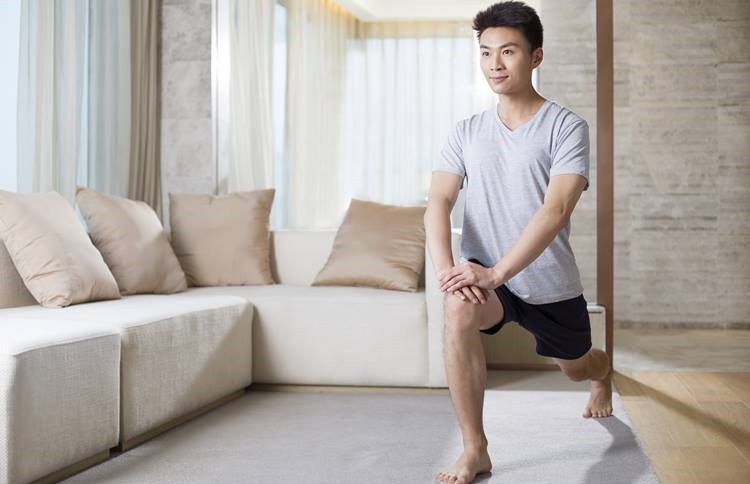 You can't escape the gym if you want to gain weight quickly. Consider talking to a fitness instructor to guide you to the best workout activities to help you gain weight. If you are a skinny guy trying to gain weight, exercises in isolation, such as shoulder presses and dumbbell curls, may not be ideal for you. You need to create a training routine that engages multiple muscle groups to help you build muscles quickly. Consider incorporating workout activities such as push-ups, bench presses, squats, pull-ups, and deadlifts.
Exercise tips to help you gain weight quickly include:
Double down on your training volume
In weight training, nothing ventured, nothing gained, so if you don't work out, you won't develop muscles. Work towards a progressive overload that will challenge you without causing injuries. If you lift ten reps, consider increasing to 15 to 20 reps to stress your muscles. You can also increase the weight if increasing the reps isn't stimulating.
Increase training frequency
How often you train affects you quickly you gain weight. If you are a beginner, you can work out twice a week and gradually increase until you can work out six days a week. The more you train, the easier it gets to work out.
Get enough sleep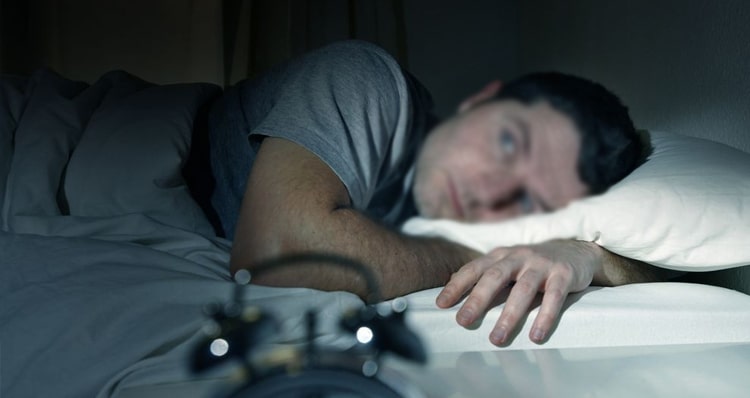 Never underestimate the value of good sleep. Your body produces most of your growth hormone while you are sleeping. Sleeping also allows you to rest, which means you are conserving your calories. Since building a muscular build requires you to save up on calories, you need to sleep for adequate amounts of time.
Conclusion
Increasing body weight for a skinny guy can be an uphill battle. Gaining weight can take time and requires a combination of items, including eating a healthy diet, following a strict workout program, and getting enough sleep.