Toe rings are considered masculine fashion, and men have started purchasing these to level up their style. But how exactly can you wear one? And what are the best options in the market? Read our guide to learn everything about toe rings, the best designs, and stores where you can buy one.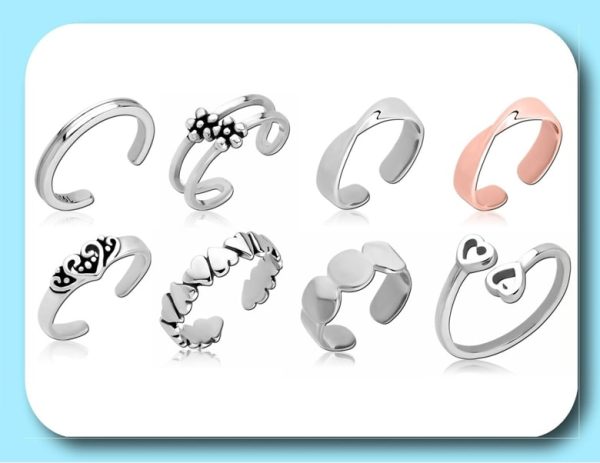 Toe Rings Trend: Explained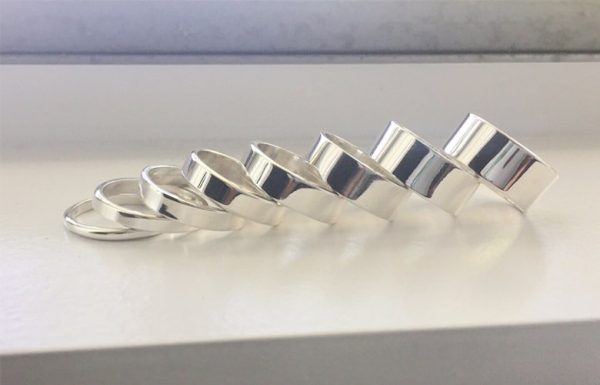 You might have seen someone wearing toe rings when you were on the beach or at a casual gathering. It's been a trend lately and has caught the eye of many gay men. Toe rings are just what the name suggests; they are rings worn on either of the toes. Like finger rings, toe rings come in several designs and styles and are usually made from metal.
Symbolism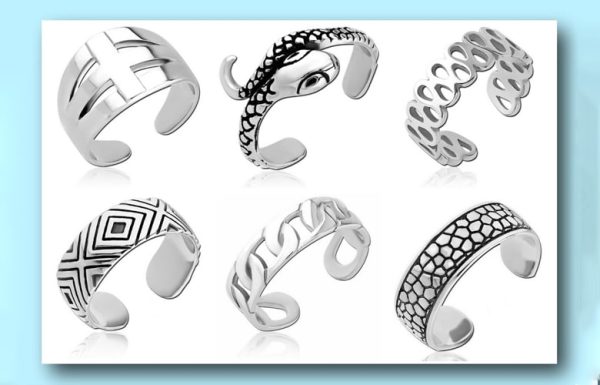 If we travel centuries back, a toe ring is culturally significant for women in India, as they wear one or a pair to mark their marital status. The original rings were made of silver because the Hindu religion believed gold jewelry must be worn only on the upper human body.
Silver toe rings were later on worn by men in the same country to show masculine strength and power. Other historical reasons were rooted in India's beliefs of reproductive health enhancement and flushing out negativities. Today, Western countries, including the United States, wear a toe ring as a fashion accessory. And any material, including gold, for production, is now acceptable.
Social Acceptance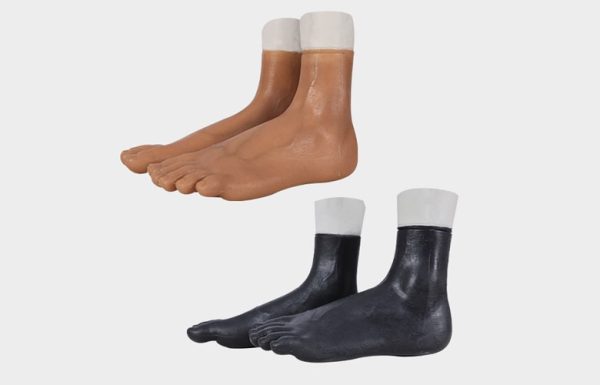 Toe rings as fashion jewelry are now gaining popularity, especially in the gay community. Aside from being trendy, most gays view it as a sign of masculinity. Although some argue it's a symbol of femininity as it resembles a wedding ring. But its social acceptance is growing, and people don't care much about how others view it as long as it fits their style and they're comfortable wearing one.
Additionally, a toe ring is also worn by people who have a foot fetish. This is because a toe ring can make the toes pop and make the feet more alluring. Partner your toe rings with SMITIZEN's male silicone feet for the perfect feet pics!
Adjustable vs. Fitted Toe Rings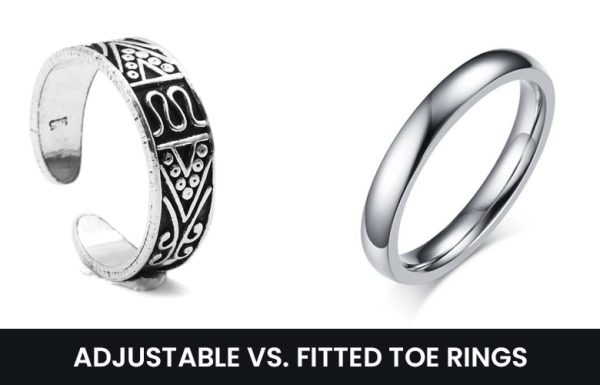 There are two types of toe rings: adjustable and fitted. Their difference can be spotted in how they are worn. Both have their pros and cons too.
Adjustable Toe Rings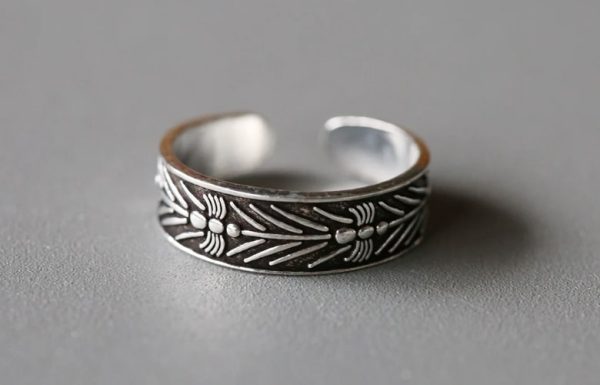 If you choose this one, you won't need to worry about the size because every adjustable toe ring has a gap that allows you to loosen or tighten it to fit in your toe.
However, keep in mind that as you adjust the rings more often, the gold or silver material is bent, making it weaker over time. The gaps are also prone to dirt and can hang on different objects like socks.
Adjustable toe rings are usually made of silver sterling or a gold overlay, but it's uncommon to find one that's pure gold.
Fitted Toe Rings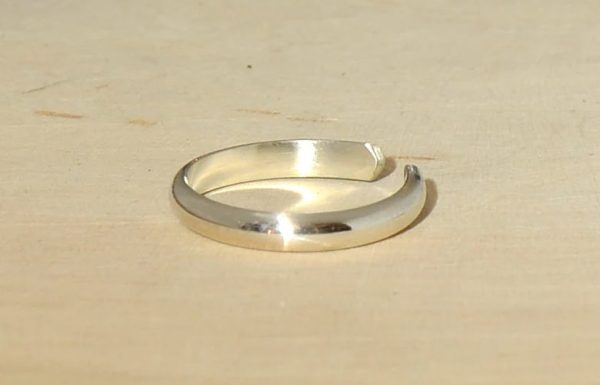 Fitted toe rings need sizing, as compared to an adjustable toe ring. Once you find the right size for your toe, the ring will be molded to fit the girth. Remember not to try to bend it to form a perfect circle because it'll only weaken the metal.
You'll also need lubrication every time you want to remove the ring. When buying at a shop, you can ask the owner for the standard toe ring sizer to have an accurate measurement of your toe. To improvise, wrap a piece of paper or cloth around your toe. Mark where the two ends meet and find your measurement on the shop's ring chart.
The standard fitted toe rings are made in pure gold or silver.
Toe Rings Design for Men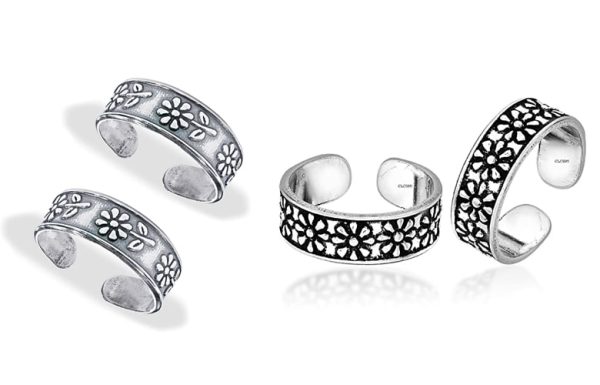 Since the trend hits the market, different design options and material selections have popped up, allowing shoppers to choose the style that blends with their fashion. Here is a list of several high-quality, trendy designs that men love, and you can find them easily in any authentic toe ring store:
Gold Toe Rings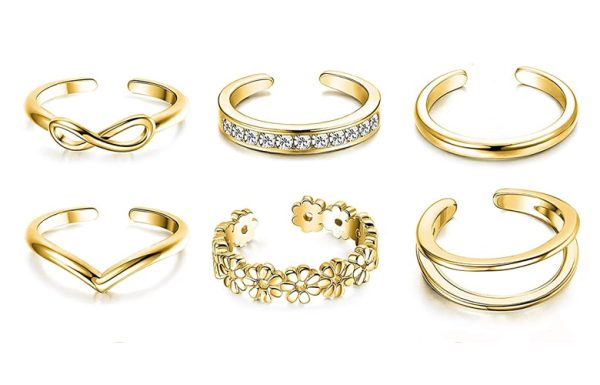 Solid 14K Gold Adjustable Toe Ring
Pipeline 14K Gold Fill Adjustable
10K White Gold Trinity Knot Adjustable Toe Ring
14K Gold Medieval Motif Chainmail
King Will Classic Men Gold Toe Ring
Four Strand Sterling Silver and 14K Gold Fill
14K Gold Toe Ring Filled 1mm Thin Wire Plain Band Adjustable
Triple Stack 14K Gold Fill and Sterling Silver
Silver Toe Rings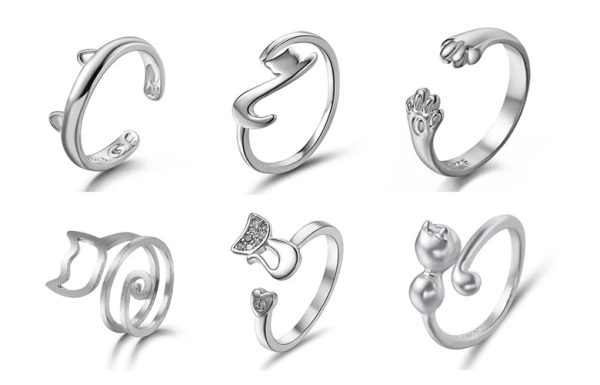 Sterling Silver Heart Toe Ring
Sterling Silver Band
Minimalist Sterling Silver Adjustable Toe Ring
Hawaiian Sterling Silver Adjustable Toe Ring
Celestial Sky Sun Moon and Star Sterling Silver
Four Strand Sterling Silver and 14K Gold Fill
Triple Stack 14K Gold Fill and Sterling Silver
Designs Made of Other Materials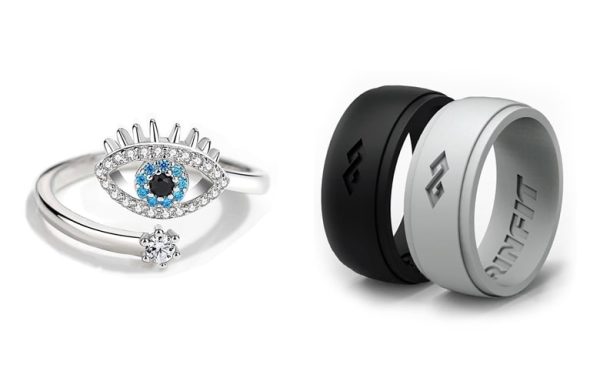 Silicone Ring
Stainless Steel Stackable Knuckle
Evil Eye Ring with Birthstone Filter
Others with braided style, band symbols, artistic patterns, knots, and heart-toe ring designs.
Where To Buy Toe Rings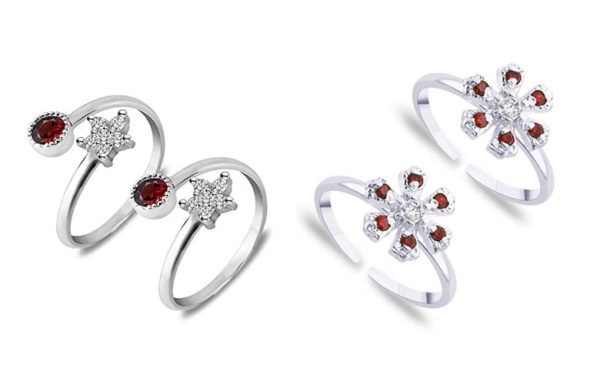 Since you already know the designs, it's time to go shopping. Note that we only considered the online store options, as they are more convenient, and anyone can access them anytime. We've prepared store options here that you can check, and the price of one toe ring may vary depending on size, shipping fees, and bulk orders.
Amazon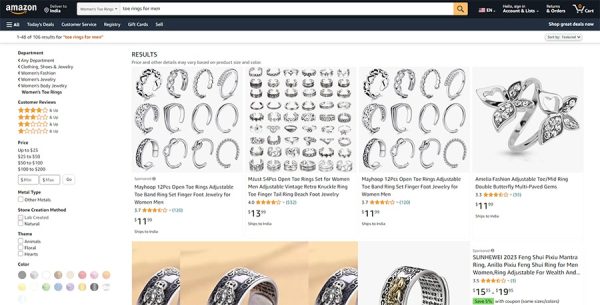 Amazon is a general online shop and is not designed solely for toe rings. But most people in the US access this for online shopping, so we've included it on the list. They offer various styles, including sterling silver rings, 10K and 14K gold, and other design materials. The price, including the shipping, is different in every location.
Toe Rings & Things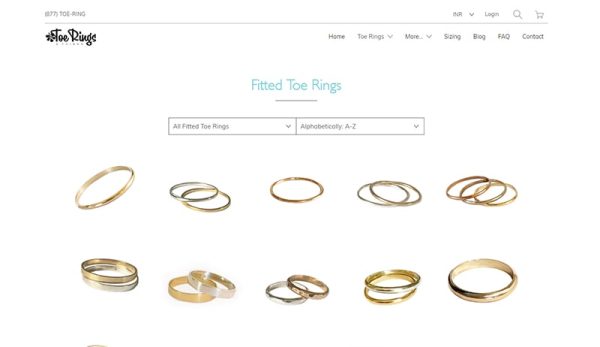 You can find fitted, stacked, and adjustable toe rings in the Toe Rings & Things shop. Several bestsellers are their 2mm Flat Band 14K Gold Toe Ring at $84 price and Four Strand Sterling Silver and 14K Gold Fill at $23 price.
The only problem here is they don't distinguish the rings for men and women. If this ain't a problem for you, hurry up because they offer free shipping with a $50 purchase.
Fancy Feet Co
Fancy Feet Co only offers sterling silver and gold toe ring designs. For sterling silver, the price ranges from $30 to $60, excluding the shipping fee. A gold-fill toe ring can be purchased from $35 to $65 plus shipping. If you love gold and silver items, this is your go-to place.
Once Upon a Toe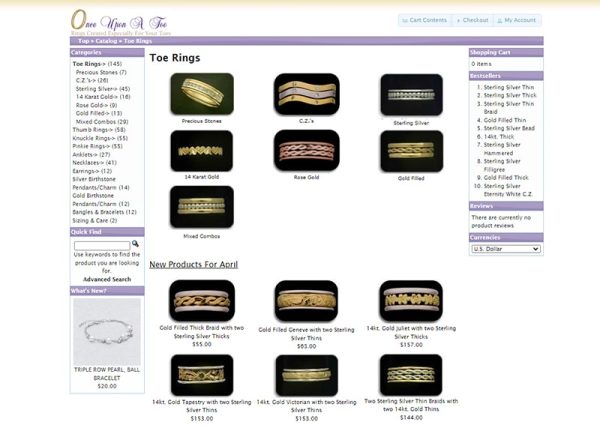 Once Upon a Toe is best for you if you want more styles and combination choices. They have sterling silver, 14K gold, rose gold, gold filled, precious stones, and mixed combos. Their mixed combo prices are between $46 and $186, where most combinations are made of sterling silver and gold. Their most expensive and luxurious precious stones are the 14K Gold Eternity Diamond for $790 and Pink Sapphires in 14K White Gold for $560 without shipping.
Tips For Wearing Toe Rings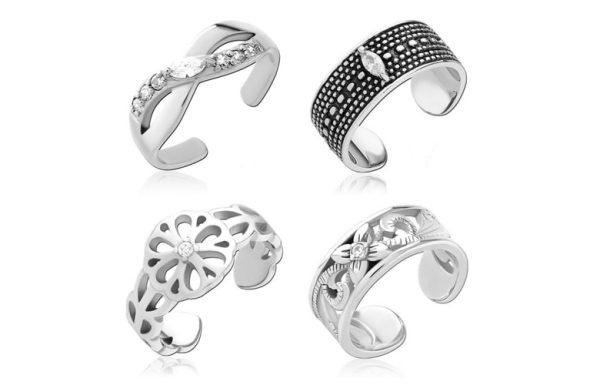 As you plan your next fashion style matched with a toe ring you just purchased, here are some tips to keep in mind:
Get to know your toes.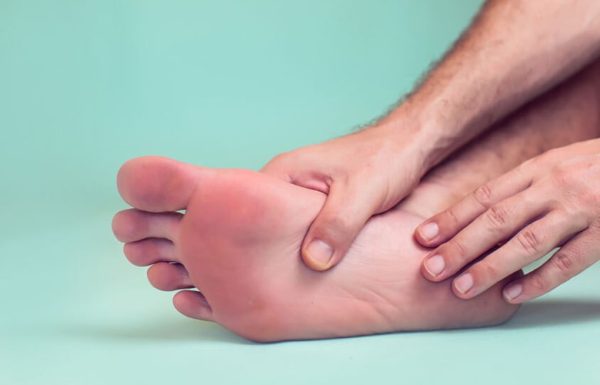 Most men wear the rings on the second finger next to the toe but others prefer wearing one they feel comfortable with. So, it's better to get to know your toes by trying to wear them one by one on all fingers. This way, you'll feel where it best fits you. Plus, deciding on what toe or finger affects the size.
Check the manufacturing material.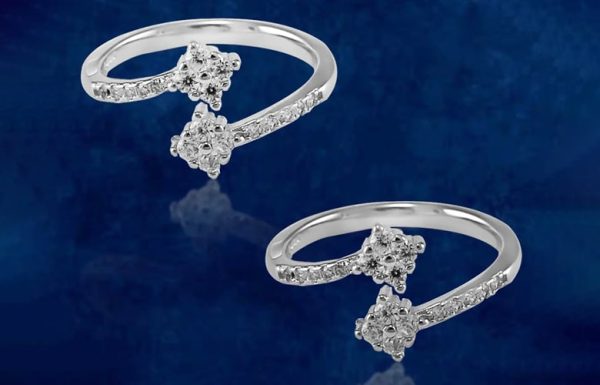 If your skin gets easily irritated, you should check the material of the toe rings before buying one. Ideally, the rings made in silver and gold are of the best quality but at a higher price. Investing in these is preferred because they don't quickly wear off. If you're on a tight budget, buy one that won't harm your sensitive skin.
Don't wear toe rings over shoes and stockings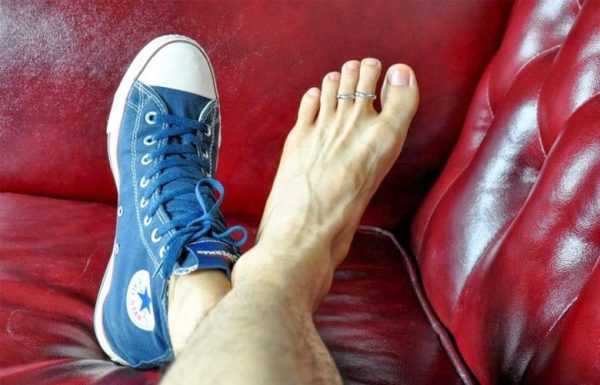 The point of wearing a toe ring is to flex it as jewelry and wearing a shoe or socks and stockings will make you look weird. It's better to remove them if you need to cover your feet with something, especially when going to work or school, which requires putting on a shoe.
Also, refrain from wearing a toe ring when playing sports or long-distance walking as it may cause injury or discomfort.
Clean your feet.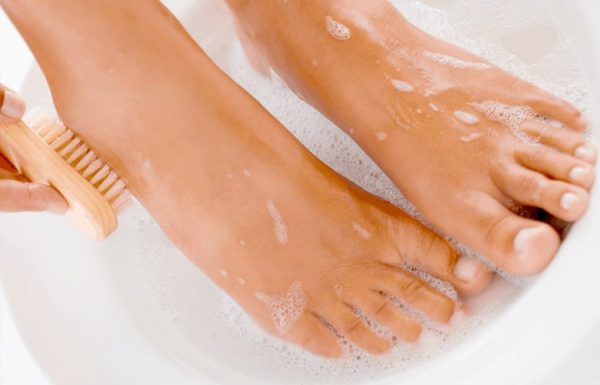 You don't want your feet to look ugly when wearing a toe ring, so trimming your nails and cleaning your feet won't hurt. Decorating your toe with a well-cleaned foot will be more pleasing and adorable.
Final Thoughts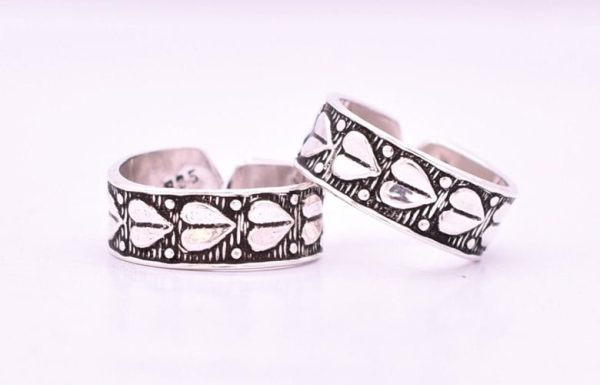 Joining the trendy fashion is exciting, but selecting the right toe ring for you needs certainty. Before going to stores or pressing the checkout buttons, ensure you've chosen the best toe ring that fits your size and can blend perfectly with your lifestyle and fits.