Is Grindr your go-to app for hookups? Has Grindr enhanced your dating experience? Grindr boasts of the biggest online dating community with millions of active gay users on the planet. Thanks to Grindr, you can meet, chat, flirt, exchange pics, and plan for dates from the comfort of your home, making dating a fun, effortless experience. In this article, we will discuss Grindr dating tips, types of Grindr profiles, and good etiquette on the platform.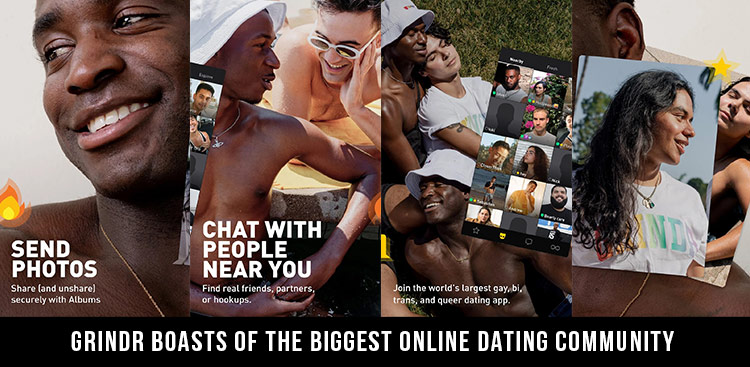 Great tips to enhance your experience on Grindr
If you are not on Grindr, you are missing out on one of the most amazing dating experiences in the queer community. Grindr has revolutionized the dating experience. From enabling cross-cultural and border dating and providing a safe place for gay men to meet to increase social network, Grindr has been invaluable to the gay community. Whether looking for a casual hookup, a one-night stand, or a potential life partner, you can find what you are looking for on Grindr.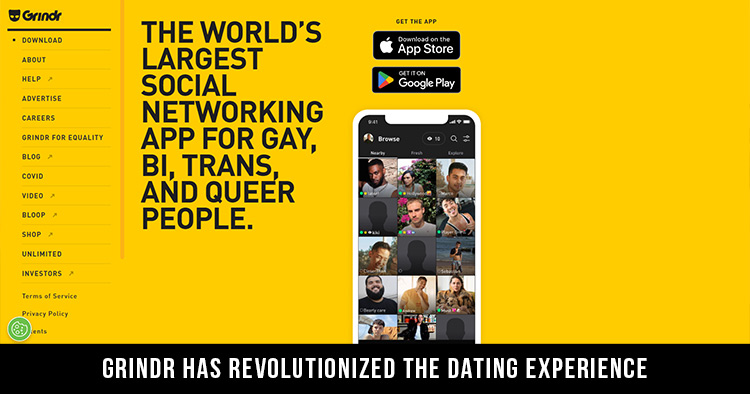 Here are useful tips to help you flourish on Grindr:
Manage your expectations on grindr
Don't go on Grindr hoping to meet your forever love after immediately signing up on the app because you meet all kinds of men on the platform. If you are lucky, you might meet potential partners with good dating etiquette, so your dating experience may turn out great. However, it's also possible to meet potential hookups that are so self-centered. These ones don't care who they tramp upon to achieve their goals.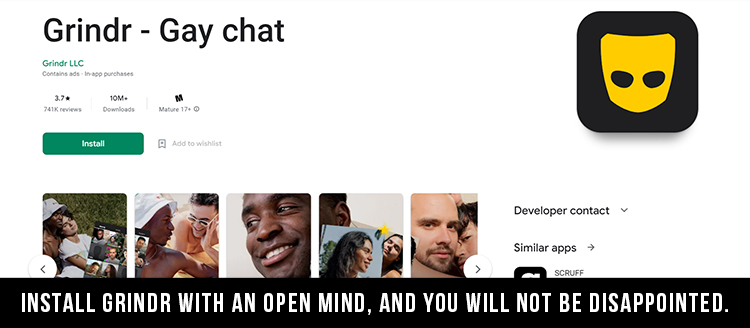 Don't be surprised if you meet a hot guy you connect with effortlessly, flirt like you were born for each other, but he blocks you a few moments after you stop talking. Just remember there is nothing wrong with you. It happens to the best of us. Join Grindr with an open mind, and you will not be disappointed.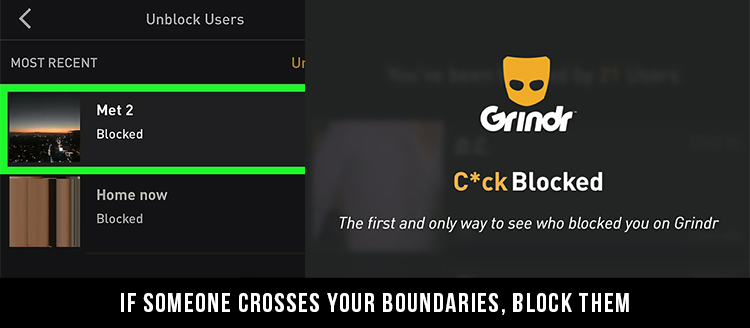 Some guys are jerks, and there is nothing you can do to turn them into decent humans. Grindr is one of the biggest dating platforms across the globe, which means it attracts all kinds of human garbage. From racists, pedophiles, and scammers to human traffickers, you can be one of the unlucky few that fall prey to these criminals. The great thing about Grindr is that you can block as many people as you want as long as they disturb your peace. If someone crosses your boundaries, is too aggressive, or never takes no for an answer, block them and continue your hunt for your prince charming.
·         Have a clear objective on grindr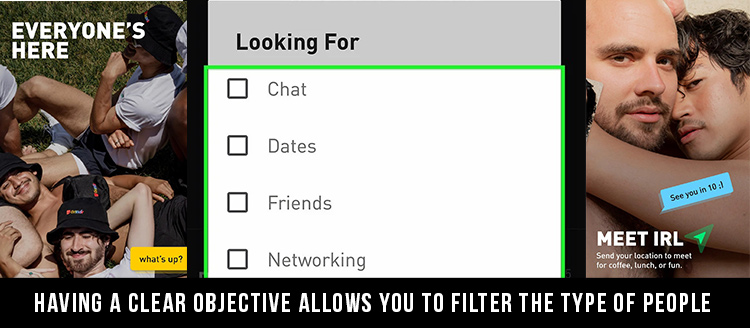 Are you on Grindr to find love, sex, or friends? Having a clear objective allows you to filter the type of people you want to meet. If you want to meet casual hookups, make sure you have clearly stated your intentions on your profile. If you don't have a clear objective, you might get swayed by every cute face and hot body you come across.
·         Don't give out your real name and phone number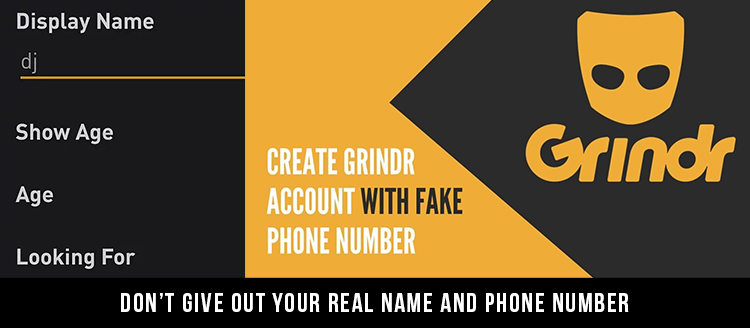 Giving someone a fake name and phone number might sound shady, but Grindr is a unique environment. Your safety and self-preservation come first, so don't be in a rush to provide personal data to strangers on the internet. Giving someone your name and phone number means you have provided a potential criminal with personal data they can use to mess up your life.
To be safe, use a nickname when talking to potential hookups on Grindr, and never tell them where you live or work. If you must give out a phone number, use a pre-paid phone to contact your hookups.
·         Time yourself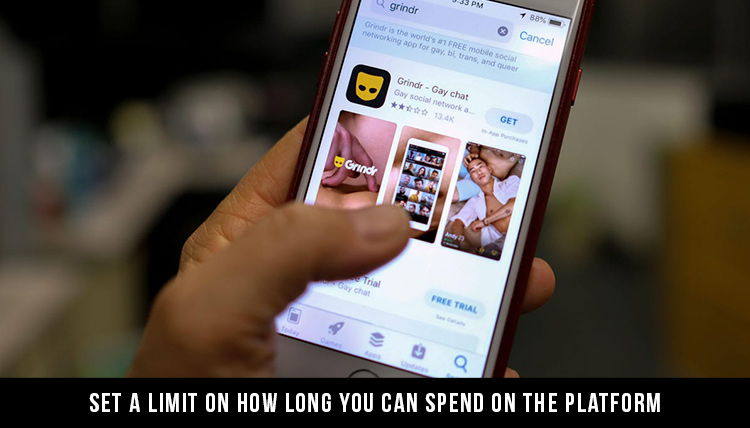 Grindr is addictive. You can spend hours scrolling through profiles on the platform, meaning you don't have adequate time to take care of your responsibilities. Grindr is massive, so there is no limit to the number of male hotties you can stalk or lust over on the platform. To ensure you don't lose precious hours checking out potential partners on Grindr, set a limit on how long you can spend on the platform. For instance, you can decide to log in to your account for only 10 minutes every three hours.
·         Don't post pics with your face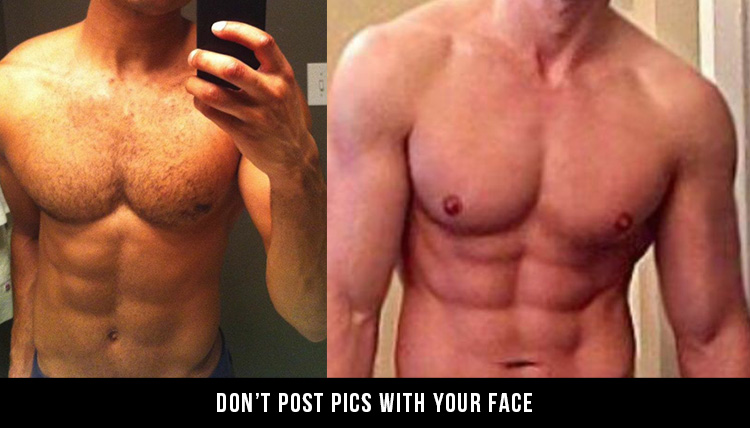 In an age where people can use your photo to commit all sorts of crimes and mischiefs, posting an X-rated picture of your face that includes your face is just not smart. What if a pedophile impersonates you and uses your images to lure kids to a basement and abuses them? A face picture also exposes you to extortionists who are brutal when pursuing a victim.
Types of profiles on Grindr
Grindr is arguably one of the most popular gay dating sites, so it's not surprising that all manner of people with varying interests. Various types of profiles you are likely to find on the Grindr platform include:
·         The photo bomber profile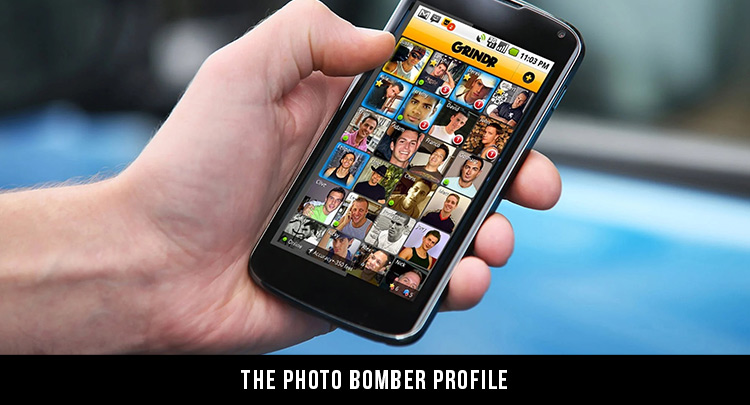 If you are on Grindr, you have probably met that guy that likes sending unsolicited pics of his junk. The photo bomber is someone that will overwhelm you with cringe photos of their genitals, butt cheeks, receiving or giving a blowjob, and is very direct with what he wants. The best way to interact with a photo bomber on Grindr is to be respectful but firm when you don't want their attention. You can tell him you are not interested or block him if you don't want that kind of attention.
·         The Discrete profile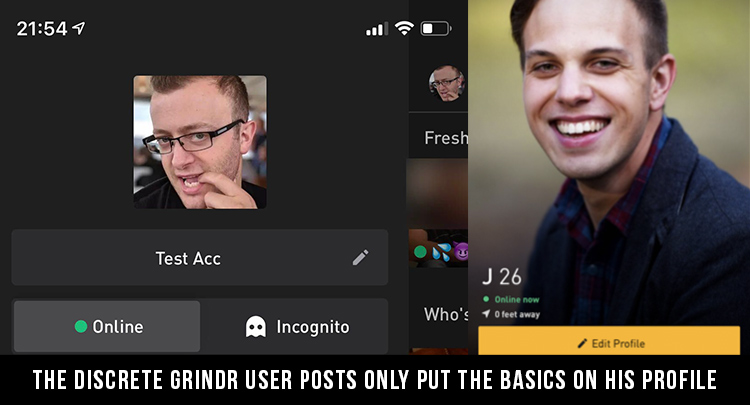 The discrete Grindr user posts only put the basics on his profile. The discrete Grindr user has the necessary stats in his profile, including race, sexual preference, weight, and height. A person with a discrete profile may provide just enough information to meet potential hookups on the platform. Most discrete profiles have a fake name, never include a photo with a face, and usually agree to meet in public places.
·         The scammer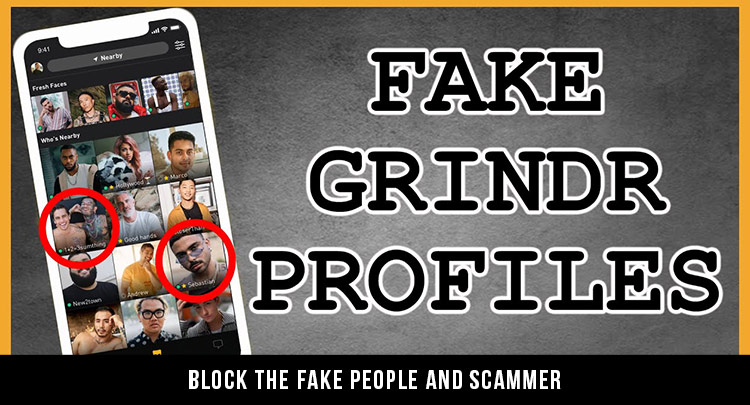 What are the chances that the hot gay guy you have been eyeing is a scammer waiting for the right opportunity to take advantage of your vulnerabilities? Pretty high if you are on a popular dating site like Grindr. If you meet a hot gay guy with abs for days, a face that should be on the cover of magazines, and seems to fulfill your every wish, chances are the user is profiling you to scam you. If someone seems fishy or something doesn't add when you communicate, block them and move on to people you can comfortably vibe with. The best way to survive on Grindr is always to trust your gut when making decisions.
·         The entrepreneur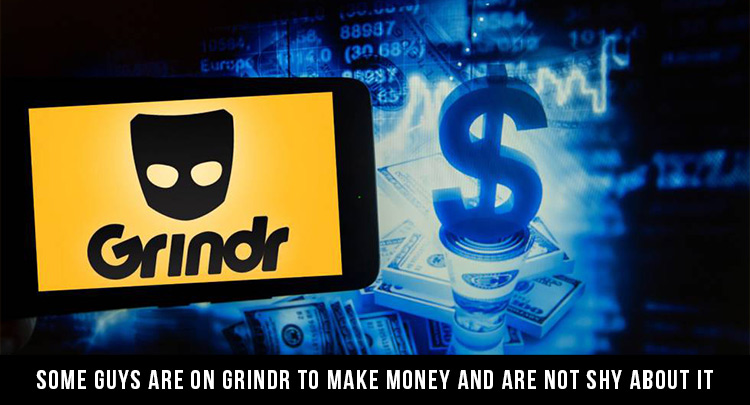 Some guys are on Grindr to make money and are not shy about it. From selling massage services, clothing lines, makeup tutorials, and luxury candles to jewelry, you will find different types of entrepreneurs on Grindr. The cute, super shredded gay guy that has been dogging you on Grindr might hook up with you, but they might be more interested in making you subscribe to their only fans page or YouTube channel. The entrepreneur Grindr user is generally not a bad person as long as you understand their goal. They just want to sell stuff to patrons on the Grindr platform.
·         The total hottie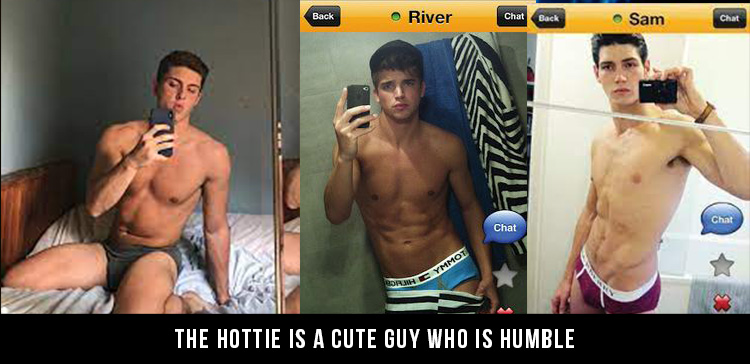 The total hottie is your go-to guy if you are looking for a hookup that can turn into something serious. The hottie is a cute guy who is humble, has a fantastic body, treats people with kindness, is smart, has a strong fashion sense, and is humble. The hottie profile is pretty straightforward with what he wants from the platform. In this case, you don't have to play games to attract his attention.
·         The sugar daddy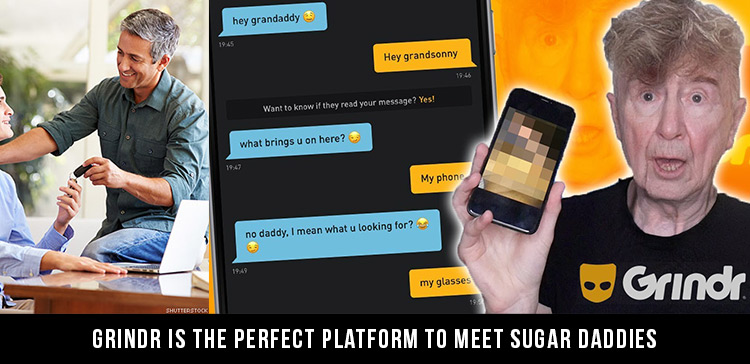 If you want someone to spoil you, consider getting a sugar daddy. This platform is the perfect platform to meet sugar daddies of shapes, races, body types, and wallet sizes. You can search through sugar daddy profiles and find a category of men-usually older, looking for sugar babies to spoil. Depending on your objective, you can find a generous someone to pay for your bills or whisk you to tropical destinations on the weekend.
What is Grindr etiquette?
Good etiquette doesn't hurt anyone and provides for meaningful interactions on Grindr. When interacting with potential hookups on Grindr, it's important to maintain the following etiquette:
·         Respect peoples boundaries on grindr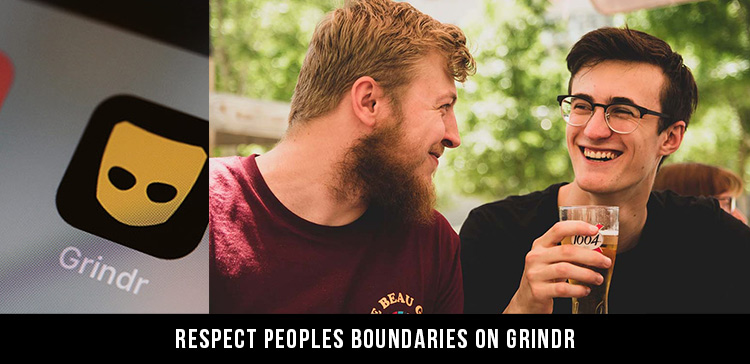 Not every person you meet on Grindr will want to interact with you. As unfortunate as it might be, you can meet someone that checks all your boxes, but they are not interested in you. While their lack of interest can hurt, that doesn't mean you should overwhelm them with excessive messages. If someone doesn't want to engage with you, move on quickly, there are millions of users on Grindr. You will eventually meet someone.
·         Don't spread hate on grindr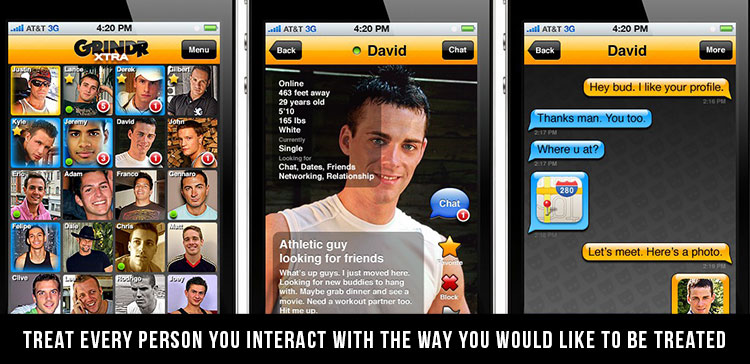 Don't be the guy that is quick to spread racism, xenophobia, ageism, and transphobia. If you have a race or age preference, you can highlight your preferences without making people feel inferior or ashamed. The platform has millions of users from different corners of the planet, and you will meet people from diverse backgrounds. Treat every person you interact with the way you would like to be treated.
Conclusion
Grindr has revolutionized the dating experience for gay people across the globe. With the swipe of your screen or click of a button, you can access a vast dating pool. This will make your dating effortless and convenient.