Don't worry; you can go from a scale of virginal to
 kink expert
, and no one will judge you for
what gives you kink – all pun intended.
If you're just new to the fetish world, you may be wondering what to expect, especially if you're thinking of attending or participating in a fetish event. Fetish events can be wild and exciting. They can also be daunting, especially if you're a "virgin" at exploring your kinks.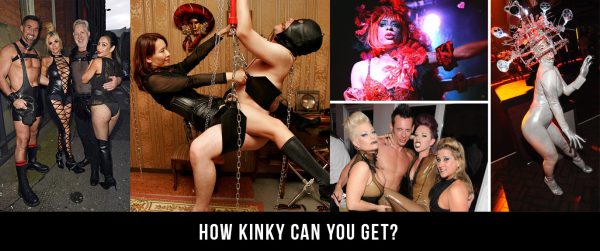 This is why in this blog post, we'll introduce you to some of the most famous fetish events worldwide. What's more, we'll give you a sneak peek into what goes on at these parties! It makes your heart beat a little faster at the idea, eh? Don't worry; you'll probably end up squirming in your chair – when you finish reading today's post on this topic. 
Ready?
Here we go. 
What is a fetish event, and how do they work?
To put it simply, fetish events are places you can go to if you want to explore your newfound kinks and fetishes in a safe and consensual environment. Mind that last part. Safe and consensual.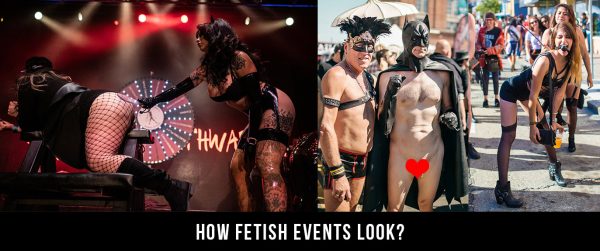 These two essential factors make exploring your kinks safe and enjoyable, even if you're just a new kid. It's also an excellent way for you to meet new people who have the same sexual preferences – or the same curiosity – as you do. 
In some cases, people at fetish events are just curious to know what happens in these events. Some are doing research for, maybe, future purposes. 
The best part? You can start exploring your kinks and get on vacation simultaneously since these events are often held in different locations all across the globe. 
The most famous fetish events around the world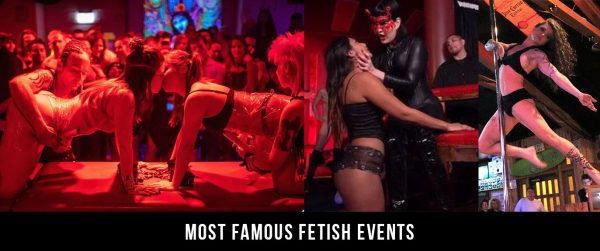 So if you're thinking about where to go and explore, we've put up a list of the most famous fetish events worldwide. 
Folsom Street Fair, CA
While some people start their list with the least, we want to start ours with the biggest and most significant. 
Ooooh, la la.
The largest leather event globally, attended by about 250,000 people, especially gay men, happens in San Francisco when it comes to popularity, uniqueness, and longevity, the Folsom Street Fair scores above a perfect 10. 
So what should you expect? 
Aside from leathers and latex suits, you can express your freedom by expressing yourself out in public and get in the mood for some whips and chains. Of course, there is nudity. Flogging demos are a norm, and bondage scenes are available if that's your kink. 
It's not a family-friendly event, and you have to be 18 and older to join the fun. 
What makes the Folsom Street Fair different is that while the fair is free, you can donate $10 to $15 for a good cause. Donations go to help and support good causes like national charities in social justice, human services, health, and the arts around the Bay Area.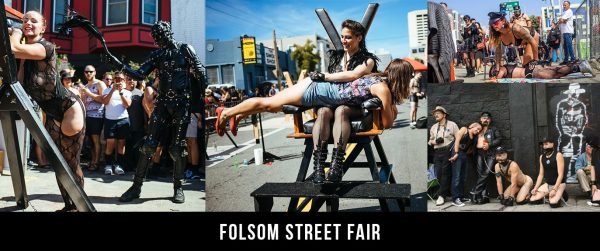 London Fetish Weekend
If the US has the Folsom Street Fair as its largest kinky event, London's Fetish Weekend is Europe's biggest celebration of all things kinky. 
Unlike the Folsom Street Fair, this fetish event is perfect even for first-timers because of the diverse activities you can do, even if you're discovering your kinky side. 
You can try kinky shopping, go on "special" bus trips, take iconic photos with a twist, or visit private dungeons – quite literally and figuratively – for eight days. 
The coolest thing? London Fetish Weekend offers a legit workshop on how to best use a whip – something that you won't see with other fetish events mentioned in this article.
A word of advice, though. 
If you act inappropriately, like not respecting other people's boundaries, expect to be booted out of the event.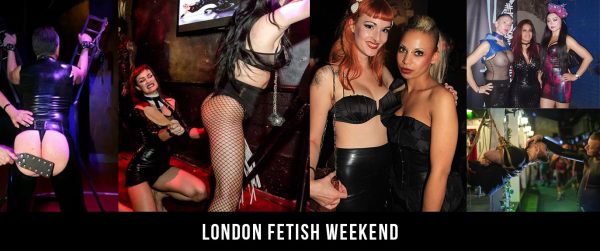 German Fetish Ball
Next on our list is the German Fetish Ball. 
Once again, it's Germany's biggest fetish event, but it's not as big as Folsom's Fair or London's Weekend. 
The German Fetish Ball is not for the shy and faint heart. There is staff walking around naked, so people joining in from other parts of the city and the world is bound to come in the same way. 
The German Fetish Ball is perfect for those who like wearing latex and leather in role-playing. It is a BDSM convention at heart with a mix of fun-filled nights thanks to the party vibe the ball brings.
Also, people who've already attended the German Fetish Ball gush over the different stalls in the "market" where you can buy latex, leatherwear, and other toys to suit your fetish.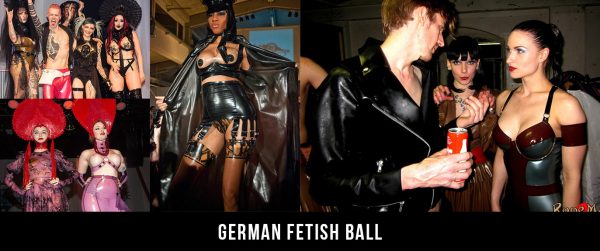 Kinky Copenhagen
Kinky Copenhagen may sound straightforward, but it offers a "sexy yet artsy" party where you can explore fun and playful sex while wearing a positive costume. By positive costume, you wear whatever makes you feel and look sexy. 
Kinky Copenhagen is perfect for those who like to dress up or do role-playing as their kind of kink. It's an adult dress-up-themed party that allows everything. 
Besides, Copenhagen is a place where prostitution is legal, so there's no limit to what you can do. However, coming alone to this particular fetish event is a no-no. Either you bring your plus one, or you're part of a trio.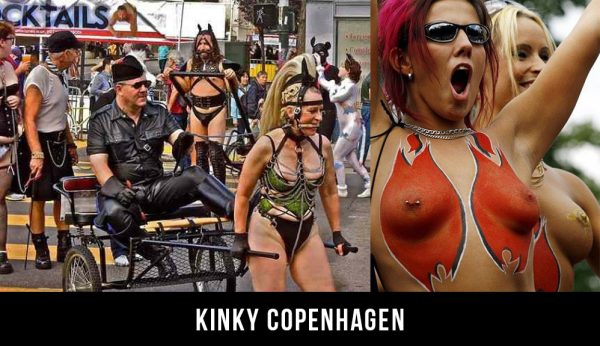 Japan Fetish Ball
From sexy to kinky, Japan has it all. 
As the leading kinky party in the country, if not the whole of Asia, Japan Fetish Ball won't let you in unless you wear something outrageous like you're in cosplay or something and fetish wear. 
With Japan Fetish Ball, you might discover a few fetishes that you haven't even heard of or seen yet. So if it looks weird, don't be weirded out because, in Japan, every kink is acceptable – no matter how strange it may seem to some. 
If you can't get it up with a human girl, you can try an anime girl in virtual reality and get intimate with the help of a squishy and squeaky balloon torso. 
That might sound weird, but if you're into new things that you haven't seen or heard, or experienced yet when it comes to having a fetish, Japan's fetish ball is the perfect place for you.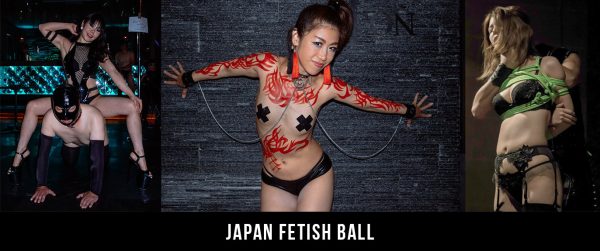 BoundCon Munich
As another fetish event in Germany, BoundCon Munich is a BDSM convention. 
Compared to the German Fetish Ball, BoundCon lets you enjoy live shows, see workshops on proper BDSM and go shopping for fetish toys and clothes. You can also participate in parties or do challenges for added fun if you're up to it. 
Now that might sound boring until you get an eyeful of the live shows set in different stages. There are workshops to give you some proper BDSM education, and you can also go shopping to get the tools and toys you need.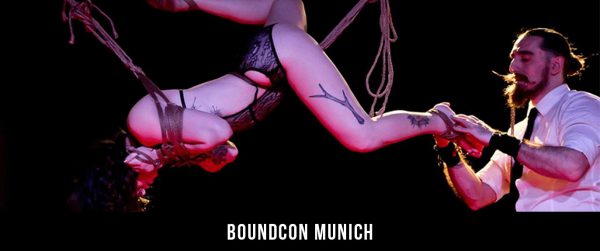 What to expect at a fetish event
Now that we've already covered the fetish events you can go to, here are a few reminders that you should remember when going to one:
There is often a theme. And if you wish to attend a fetish party, you better dress right if you're required to be in uniforms, latex, lingerie, or nothing.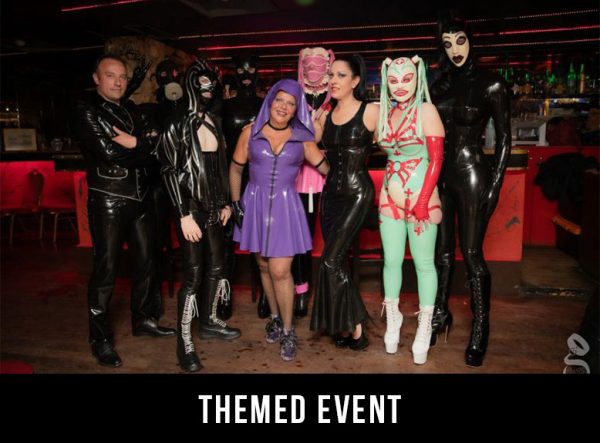 It's not just about the sex. The buildup activities where you dance, socialize or even play games happen all the time, and you should participate in mingling and making new friends. 
There are many benefits to attending a fetish event. Aside from getting plenty of education, fetish events can make you feel more confident about your sexuality and boost your self-esteem. 

How to prepare and be safe for your first fetish event
Every fetish event is different, however similar they might seem to you. Here are a few tips to get through your FIRST fetish event without looking like a total noob:
Dress appropriately. The rule of thumb is to wear something nice and sexy. If you want to look ripped, try a muscle suit. We have the bodysuits, too, if you want to go.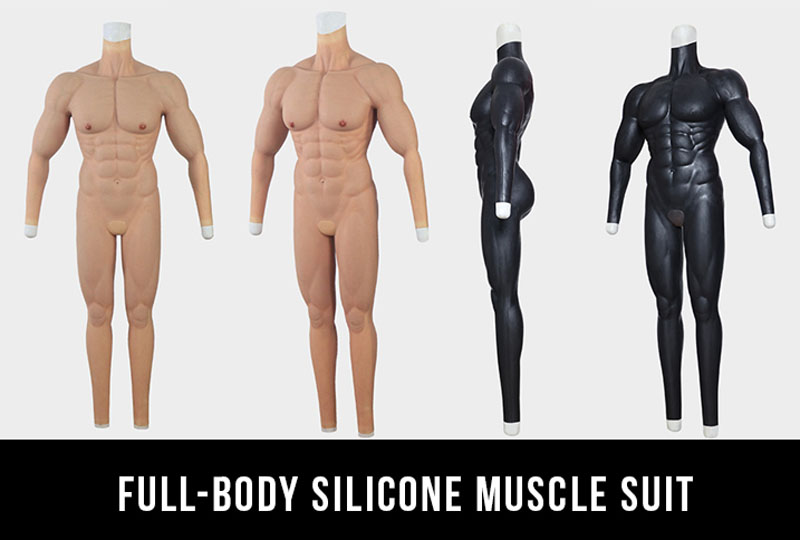 Be yourself, but act accordingly. That is, be free to express your sexuality. Of course, it helps to be aware of your surroundings and the people around you. 
Be open to new experiences. No two fetish events are ever the same. So go with the flow. Be open to exploring something new. Discover what makes you happy.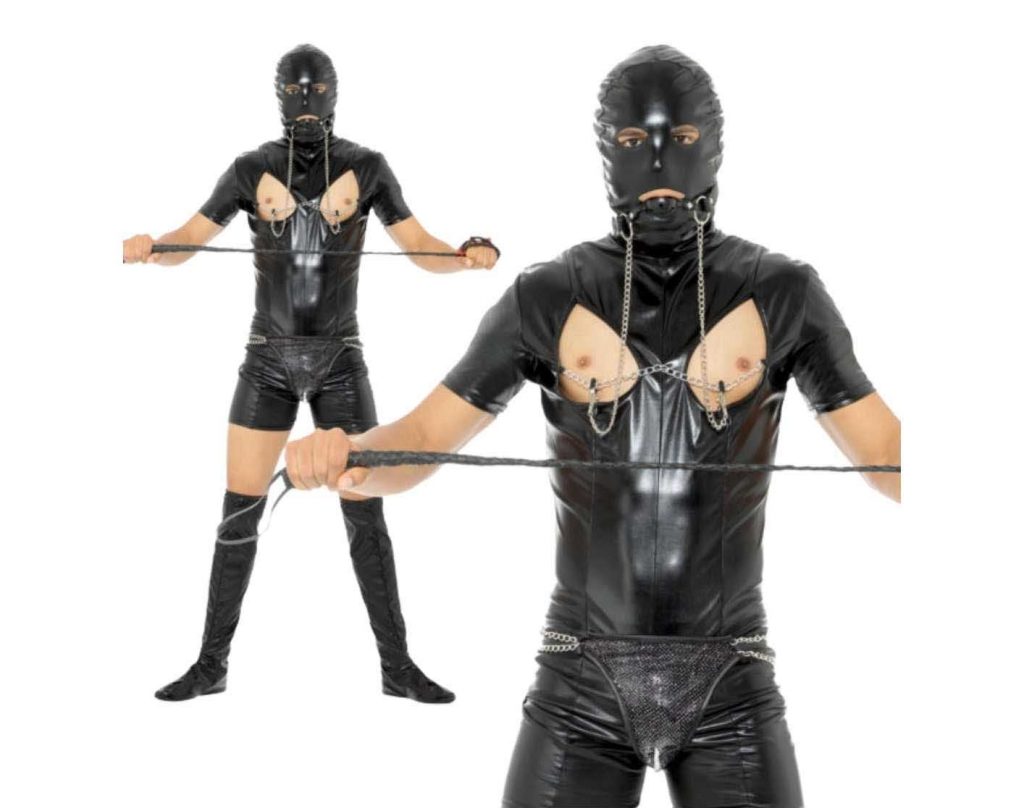 Bring the essentials. A change of clothes is needed. Condoms? That's a no-brainer. Lube is like a precaution if you're getting it "big" for the night or a few nights in a row. 
Respect boundaries. Not everyone will want the same things as you do. Learn how to respect other people's boundaries so they'll respect yours, too.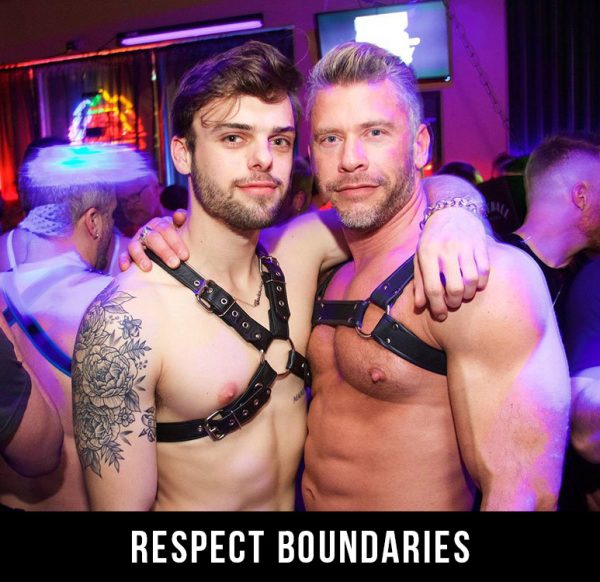 Consent is the BIGGEST key. A no is a no. A yes is a yes. Have fun, but be responsible. Make sure that it's all consensual if you're doing it with another person. 
Last but not least, have fun and explore! Enjoy yourself. That's the most important thing that you should do.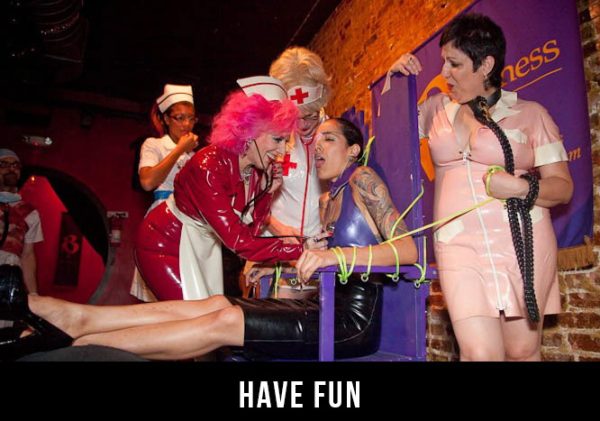 Conclusion
Fetish events can be wild, that's true. But with enough preparation and know-how, you can breeze through your fetish events with flying colors and – even if it's just your first time.