Most gay men are highly sexual, and that's something to take pride in. Receiving sexual satisfaction have a lot of benefits, especially while you're still young and carefree. Read this post and have a look at some ways to enhance your sex life and make it more exciting!
The media often portray gay men as hedonistic individuals who will jump at the chance to have sex with any attractive person who crosses their path. Regardless of whether this is personally true, the desire for sexual pleasure and good sex is beneficial for a healthy sex life and state of mind. This guide will serve as every gay men's bible for new sex tips for better sex, intense orgasms, and sexual enjoyment.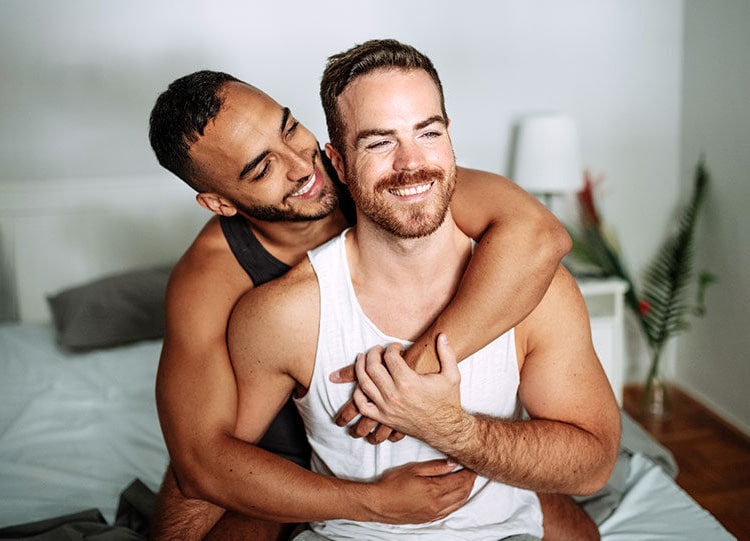 Most guys prefer and learn different sex techniques to make their sex lives more interesting and enthralling. To attain great sex, it is a must to learn, explore (often painfully), and gain experience until you are at ease, confident, and refined in your lovemaking abilities.
And when you think you've nailed it, you can still discover that there's always something new to learn about romantic and sexual preferences that can take your sexual connection and relationships to a level you never knew was possible. Below are some sex tips that may help you take your relationship to the next level.
Sex Tips for Gay and Queer Men 2022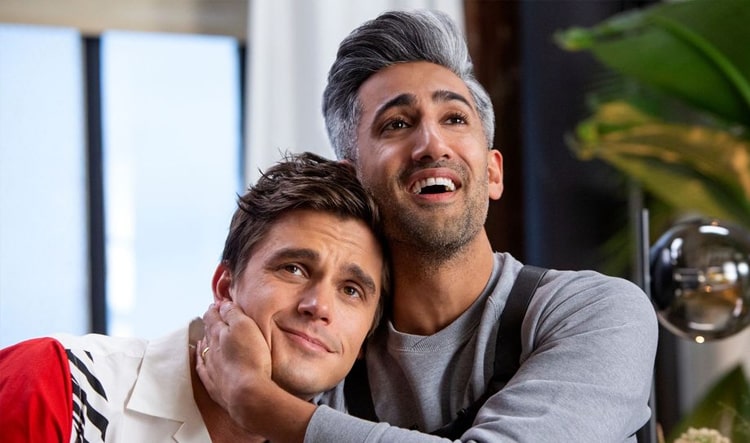 Gay men often watch porn to learn more sex skills they can use in the bedroom. But, some sex scenes you see when you watch porn are not as enjoyable as advertised.
If you're looking for ways to keep things fun and exciting in your sex life, you've come to the right article. We've listed new techniques and ways you can try to have the perfect sex with your partner.
Build Sexual Tension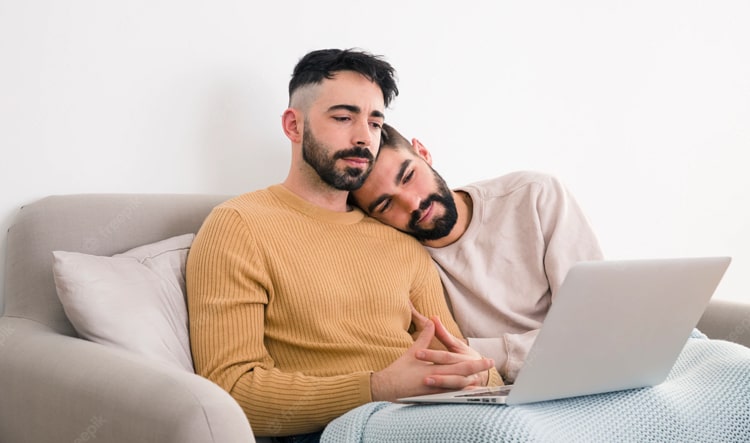 Foreplay is integral to a satisfying sexual encounter since it increases arousal and lengthens the time you spend together. Paying attention to building a palpable sexual tension can lead to heightened sex drive and more pleasure during intercourse.
The pining and anticipation can send immense blood flow to the nerve endings and can feel super sexy before the session even begins. Below are some sex tips for delectable foreplay:
Talk Dirty and Establish Eye Contact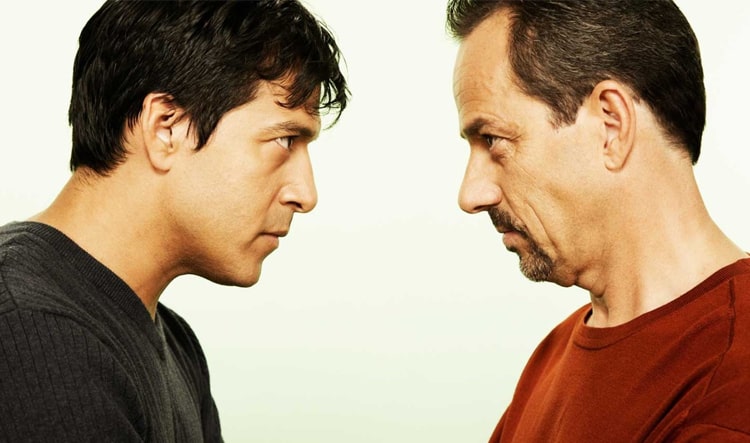 Talking dirty and having irresistible eye contact is key to building both emotional and sexual connections with your partner prior to having sex. These also help establish a physical connection as you set your presence.
Being able to dirty talk requires self-esteem and partner awareness. Some gay men are turned off when dirty talk gets out of context and out of hand. It's best if your dirty talk is purposefully done, and incorporates things that turn the other person on.
Keep Your Hands Busy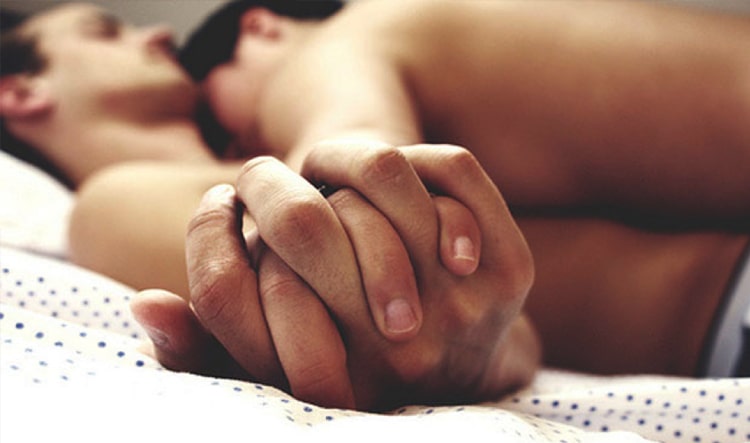 Kiss and touch him all over, using different amounts of pressure to keep him interested. Learn about his body's erogenous zones so you can stimulate him more effectively.
Choose the Place, Time, and Body
Is your environment conducive for you and your partner to have great sex? Ensure your place is clean before sex to prevent unwanted bacteria and sexually transmitted infections. Throw some soft music to further enhance your seduction.
Have you also considered having a sex schedule? It might seem uptight at first. But having a sex schedule is useful in ensuring you have time to fully enjoy and immerse yourself during intercourse. A quickie is kinky. But rushed sex? It might not be everyone's cup of tea.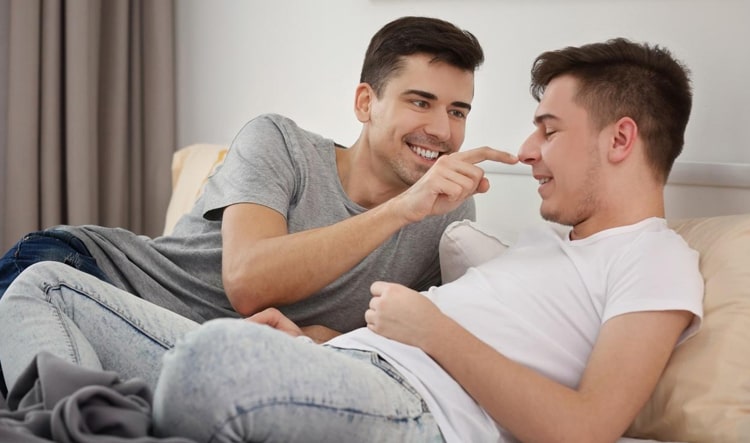 Another thing to consider is your self-care habits, including having a positive body image and good hygiene. Prepare your body for sex by bathing, treating yourself to the spa, and doing anal douching. These are essential factors, especially if you're gunning for anal sex.
Up Your Oral Sex Game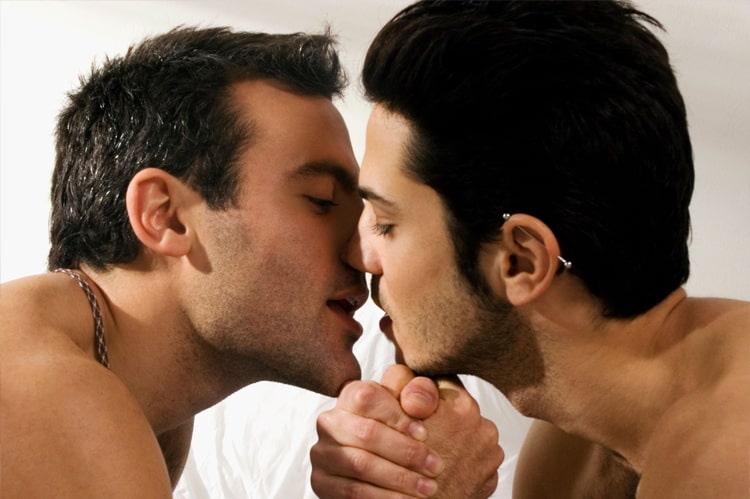 Give him an earth-shattering gawk as part of your foreplay. The key to giving the best blowjob involves making nasty facial expressions and focusing on your partner's body language. His deep breathing is often a good indication that you are licking and sucking the right spots.
Be Kinky
Sexual pleasure is a significant focus for gay individuals and relationship satisfaction. When you serve a gay man with dull sex, he will likely flee the scene immediately. That's why sex therapists promote constantly experimenting with your sex life in search of novel ways to excite your spouse and spice things up between the sheets.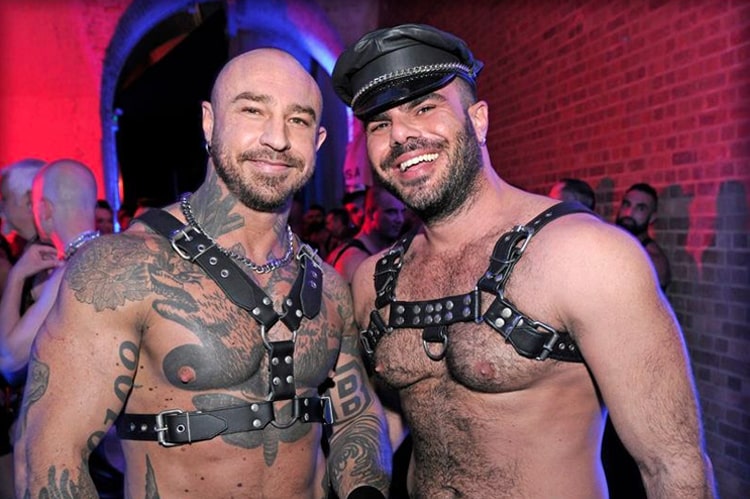 Trying out new fetishes might be a fantastic idea to have new sexual experiences. If you like BDSM, you should give it a shot. And if your spouse has a passion for something you're uncomfortable with, like a foot fetish, a piss fetish, a dominance fetish, or anything else, you may always listen to their wants and try them out.
Go Beyond the Bedroom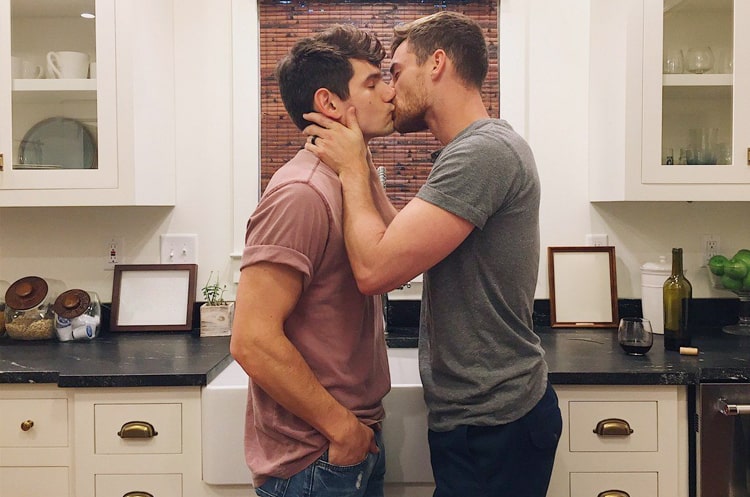 The bedroom is a common place to have sex and explore a wide variety of sex positions. Try having sex in every corner of your house and even outdoors if you are highly adventurous.
Some common areas to have sex include the kitchen and shower sex. Many movies have exhibited shower sex, and it's famous for all the right reasons. Just ensure that you use enough lubrication, as the water can dry you up pretty quickly.
Try Different Sex positions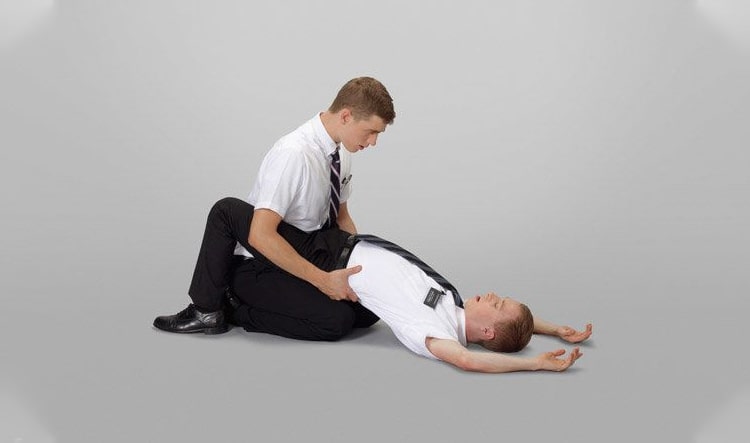 Diversifying your sex positions can stimulate other erogenous zones, heighten physical pleasure, and reach more intense orgasms. Repeating the same position can be boring and dull your partner's senses. The missionary position is excellent for emotional connection and intimacy, but it's not the only sex position out there!
Here are some suggestions:
Doggie Style: To have superb, thrusting anal sex, use this posture. The angle allows for easier and deeper penetrative sex.
Spooning: Both parties can easily access and have skin-to-skin contact in this sex position. In addition, the little spoon's erogenous zones (i.e., nipples, chest, and penis) are all accessible to the giant spoon.
Use Sex Toys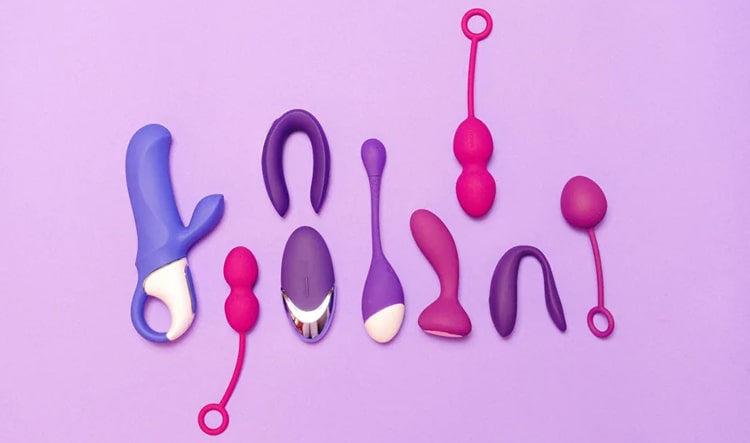 These days, all sorts of sex toys are available to buy to help you liven up your sexual life. A sex swing is a much more daring and original choice than jock straps or dildos, which are just the beginning.
You can also go for simple sex toys that can still give mind-blowing orgasms. Vibrating cock rings are great examples of accessible sex toys. You can find them in any sex shop or on the internet. However, some sex therapists advise the moderate use of such rings, as too much can lead to sexual dysfunction.
Experiment with Sex Props and Gears
Aside from sex toys, another great sex trick is to explore and wear different sex gear. This includes body suits and masks, particularly if you are into role-playing.
Bodysuits and Muscle Suits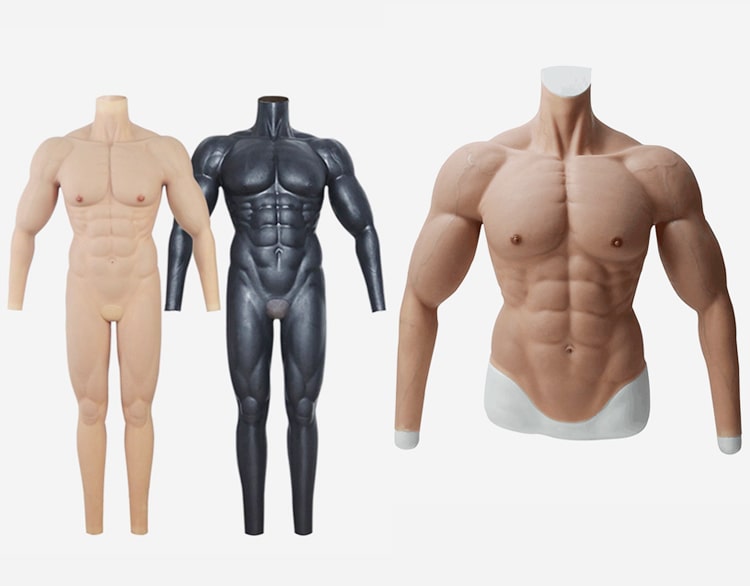 One of the foundations of good sex is having a godly, hot figure. But not everyone has the time to go to the gym and work on their bodies. Good thing body suits and muscle suits can help give you your dream body overnight. Not only can they increase sexual pleasure, but also they can build your self-esteem and be a beast in the sheets.
Smitizen offers premium-grade quality body suits and muscle suits to achieve this purpose. They are manufactured using silicone material to give you those realistic pecs, broad shoulders, and sexy six-pack abs.
Masks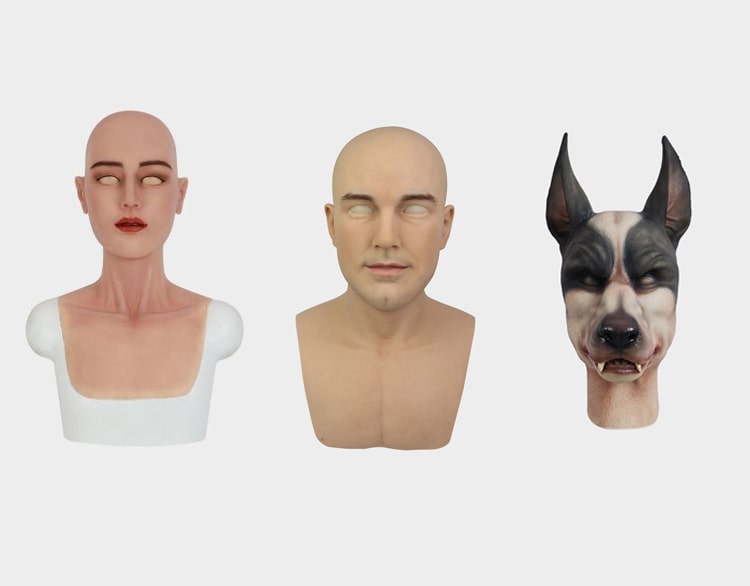 Wearing masks during role-play sessions or even regular sex can help you and your partner immerse themselves in performance. A good example is pup play, which is a subgenre of BDSM that grows increasingly popular among gay men. This is a type of kink wherein an owner (top) performs sexual activities or takes care of his human pup (bottom).
Most pup players prefer to wear puppy masks to pull this off. Such masks aid the human pops in embodying their roles and contribute to greater sexual pleasure in general. Smitizen also has a line of male, female, and pup masks you can choose from to level up your role-playing sessions.
Each mask is crafted with top-notch silicone material to make them realistic, easy to wear, and breathable.
Do Mutual Masturbation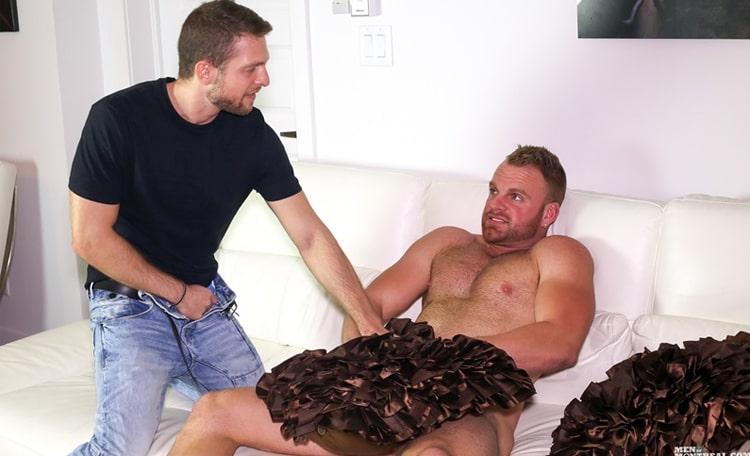 Penetrative sex is not the end-all answer to reaching orgasm. Doing mutual masturbation is also an excellent sex tip. No one knows how to make your own body curl as you do, and it's super sexy to watch your partner touch themselves too.
Most guys primarily use their hands for masturbation. You can also opt for a remote control vibrator to heighten the stimulation you feel and make your masturbation less predictable.
Make Your Sexual Journey Your Own!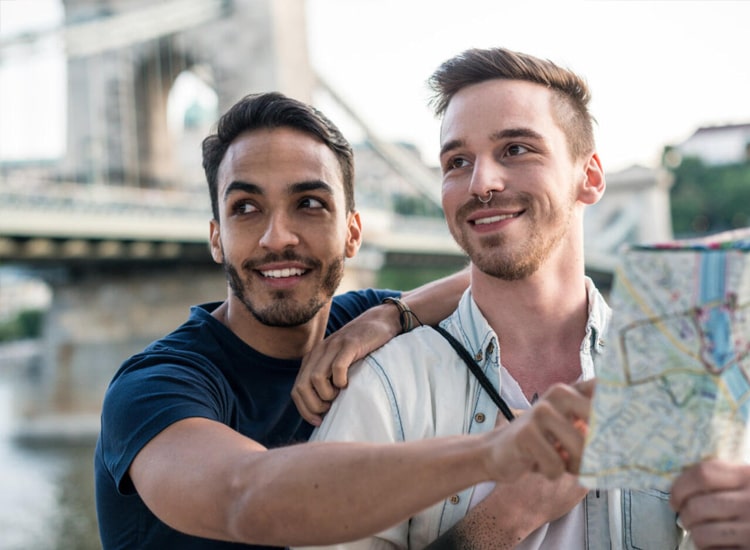 You have the power to customize your sexual experience in a way that is consistent with your (and also your partner's) sexual fantasies and preferences. These sex tips will change your life. But always remember that you must ensure your own sexual health and safety, take personal responsibility, and obtain informed agreement from those with whom you wish to have sexual relations. There are more fun ways to enjoy the pleasure of sex then just these sex tips, so keep exploring!