Read this guide to explore the hottest BDSM sex toys for gay men that are sure to hit your pleasure spots. You may shop for various exotic adult toys partnered with BDSM fetish gear for exciting solo play or sensual fun with a partner.
Are you searching for the next erotic play for your sex life? If you haven't experienced the wonders of bondage sex toys, then you are certainly missing out. Bondage toys are sex toys especially dedicated to BDSM play and kinky fetish. While everyone, regardless of gender, can purchase sex toys (since we all have an anus), certain toys appeal more to gay, queer, and bisexual men.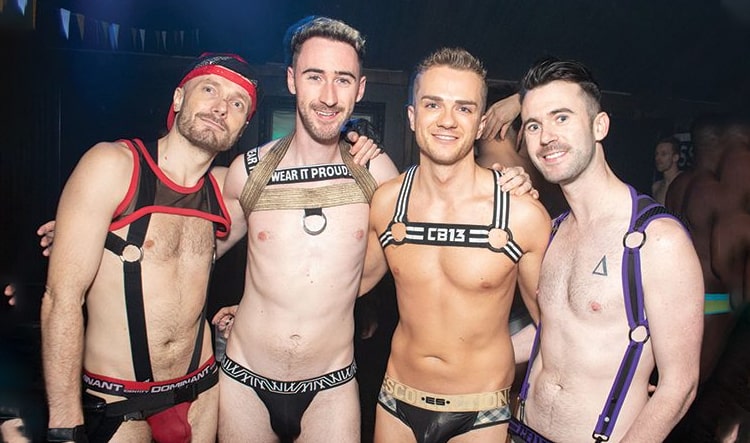 Read this guide to learn the best sex toys for gay men who are also into bondage play. We'll go through a wide variety of enticing and stimulating sex toys that are ideal for gay guys and appropriate ways to maintain the quality and durability of your toys. Ensure to have at least one of these toys in your sex room to have a sensational and thrilling sex life.
Introducing the Kink: What Is BDSM?
BDSM stands for Bondage, Discipline, Sadism, and Masochism, which describes a range of unconventional sexual behaviors and inclinations. It is often associated with kinky sex that is heavily influenced by imbalanced power dynamics.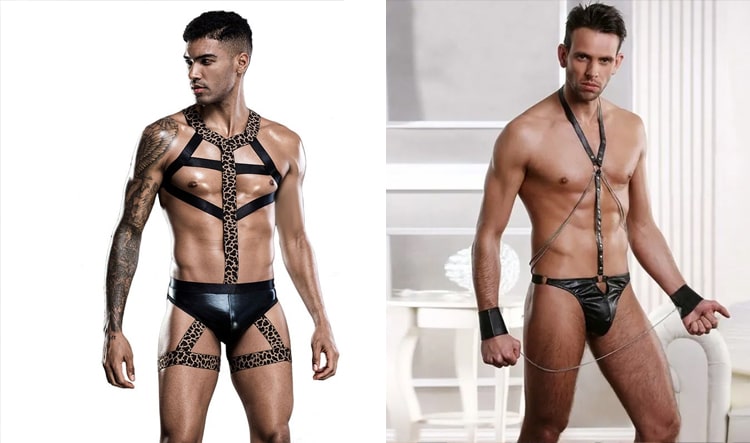 A handful of gay men have experimented with BDSM in the context of romantic or sexual partnerships. As they get more familiar with BDSM, they begin incorporating bondage sex toys, from butt plugs to nipple clamps to other sex toys, paired with bondage gear. These toys heighten the pleasure and add more fun to your BDSM play.
Must-have BDSM Toys for Maximum Pleasure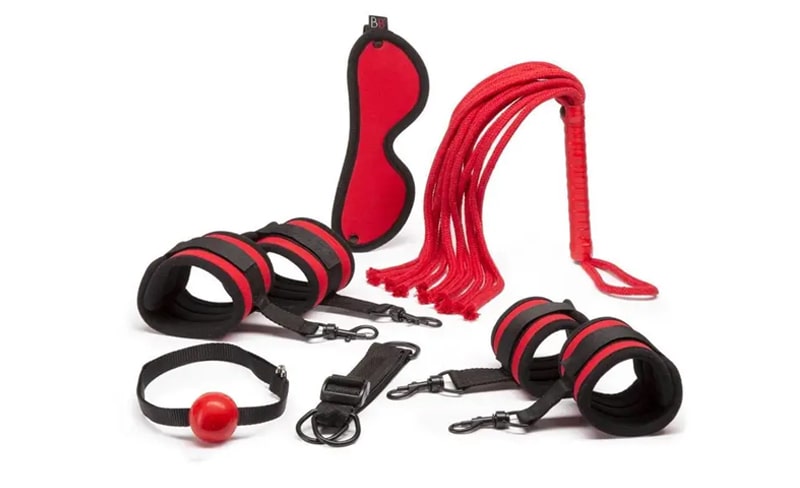 BDSM sex toys are known to intensify sexual pleasure and provide different sensations. Each toy serves a unique purpose that elicits different types of sensual pleasure and reactions. Remember Fifty Shades of Grey and the infamous red room of pain? Try at least one of the BDSM toys listed below, which are worthwhile to add to your sex room.
Cock Rings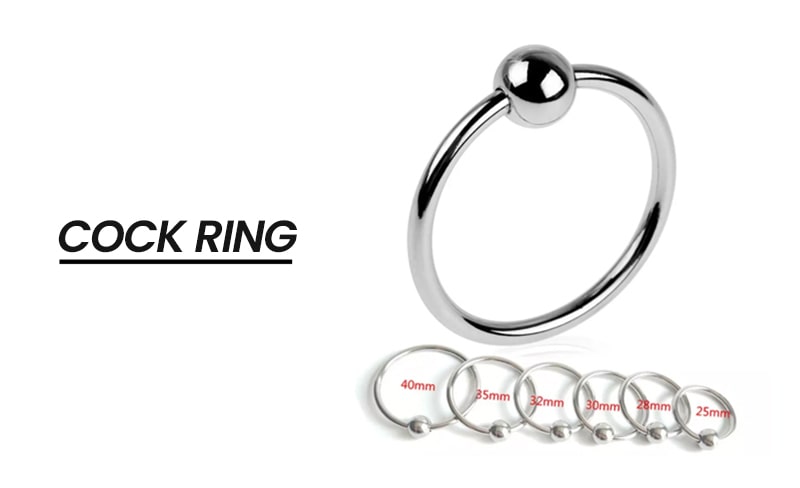 Men can wear rings to get firmer, bigger, and longer-lasting erections. A cock ring is worn at the tip of the penis, behind the testicles, or in both locations simultaneously.
Although a cock ring's primary use is to keep an erection firm, it can be used for various other purposes (without a penis) when equipped with bells and whistles like vibration or anal beads.
Butt Plugs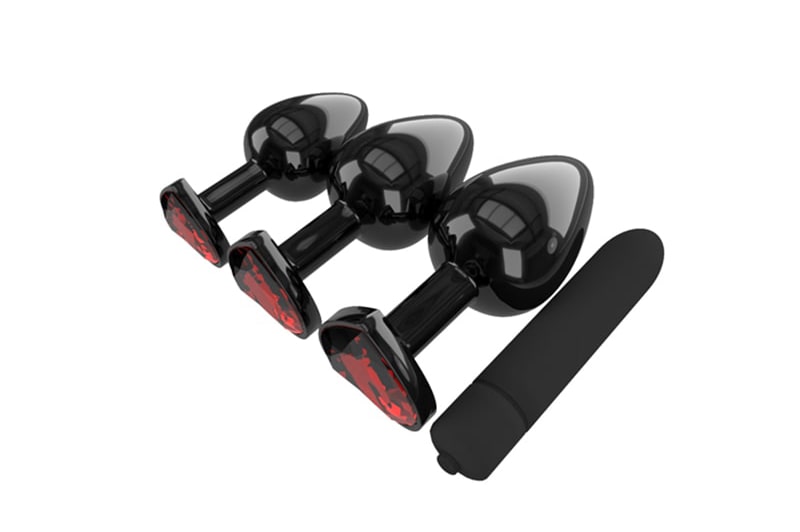 Butt plugs are a popular choice when it comes to anal penetration sex toys. The gentle prodding or stretching of an ass that a butt plug can do is a pleasurable experience for gay men.
There is a wide range of shapes and sizes available for butt plugs. Some are sold alone, while others are part of a progression that allows you to progressively increase the intensity of your anal play and become used to the sensation of having a butt plug inserted.
Cuffs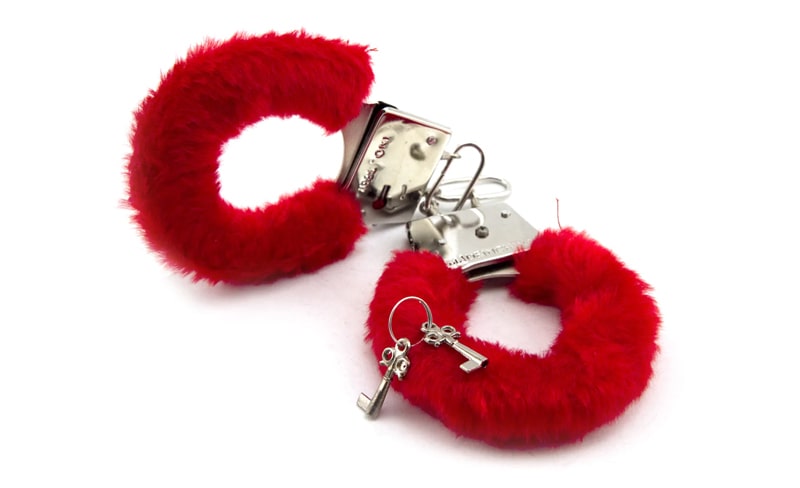 The most common method of shackling the hands is handcuffing. They are typically used to restrain someone by securing their hands behind their back.
These BDSM restraints are commonly employed in conjunction with other forms of restraint equipment because of their ability to restrict movement further. Various restraints can be used to bind different parts of the body, such as wrist cuffs, thigh, ankle, and neck restraints.
Ball Gags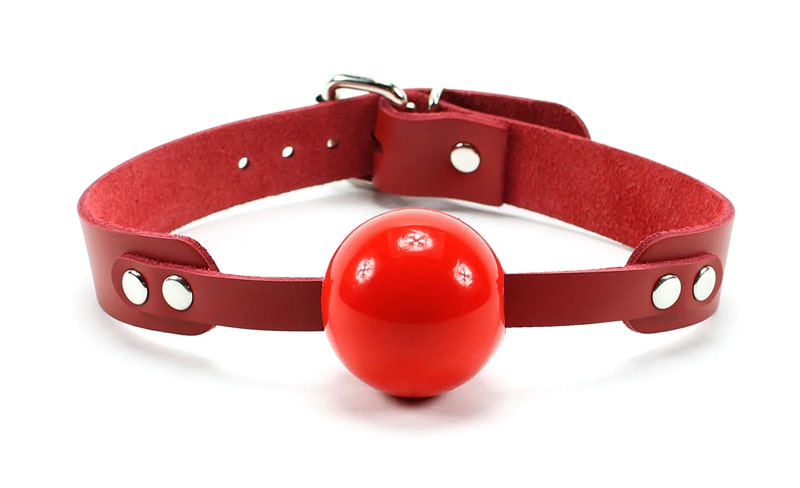 A ball gag is a type of voice muzzle or gag used to silence or restrain a submissive. In most cases, they won't make it hard to breathe. Mouth gags are devices used to subdue individuals by strapping them to the ground or placing an object over their head (often a rubber ball) between their lips and teeth.
Spanking Paddle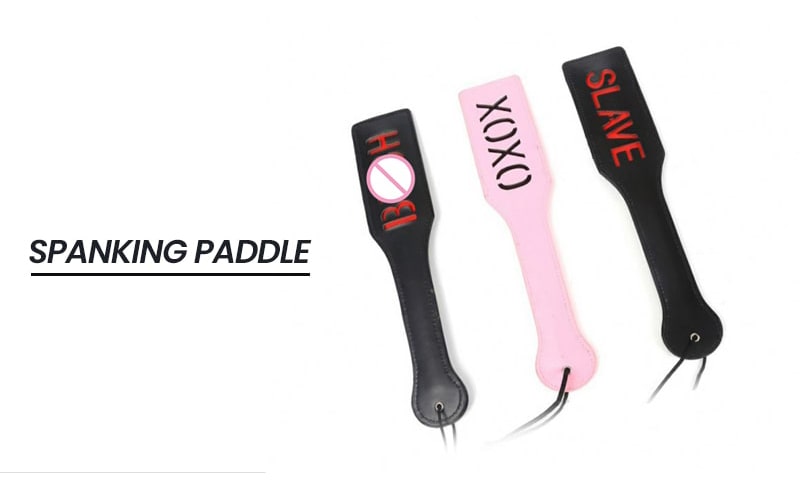 Spankers are top choices for impact play. Products in this section include a wide variety of BDSM equipment for inflicting painful sensations on your partner's skin to stimulate sexual arousal. All of the items in this category are designed to stimulate the erogenous zone.
Feather Tickler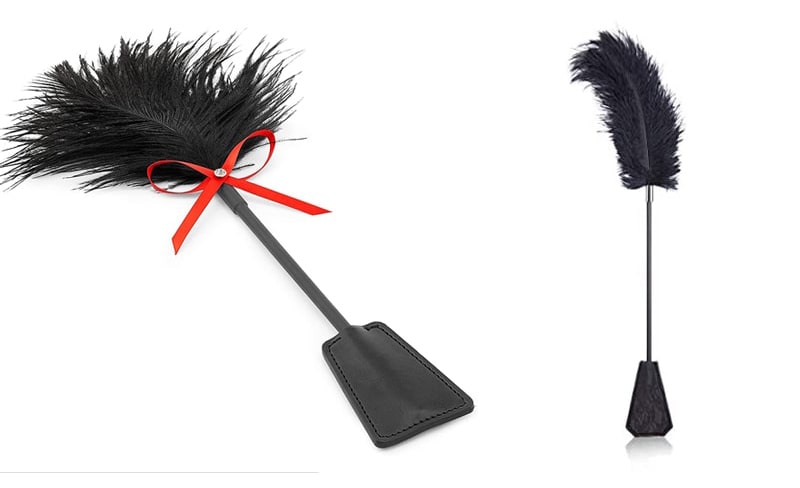 You can use feather ticklers to tease and tickle the skin for greater sensory fun. When using these toys, the submissive is more sensitive to touch as the feather runs across their skin. This happens because the sensation stimulates the nerve endings.
Cock Straps and Ball Stretchers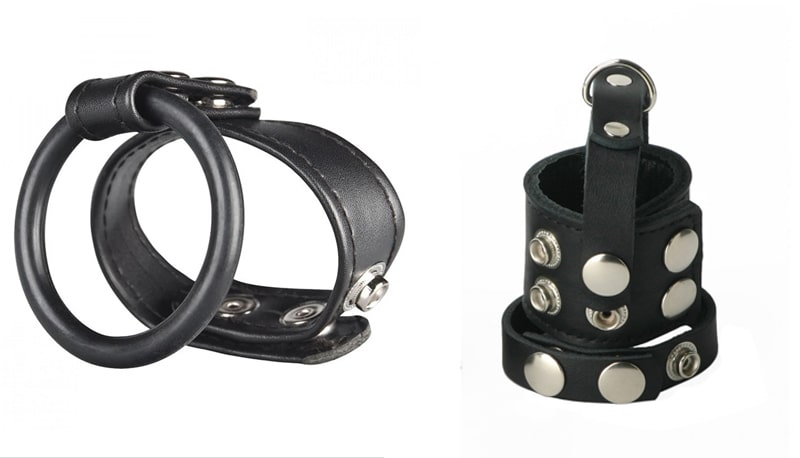 Most cock straps serve the same purpose as cock rings, namely to increase partners' stimulation and help the wearer maintain an erection for a more extended time.
Meanwhile, ball stretchers temporarily deform or stretch the scrotum, which may cause discomfort or anguish but adds to the whole sexual stimulation.
Chastity Cage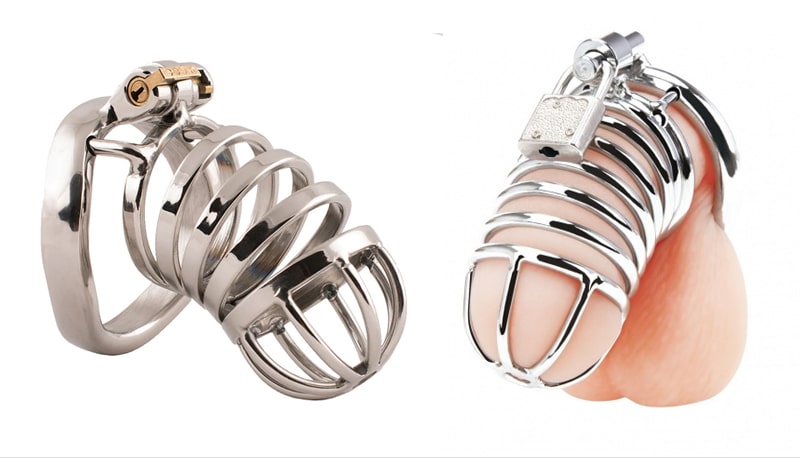 Chastity devices forbid a submissive from engaging in any sexual contact to make them crave intercourse. These chastity cages and the likes restrict sexual function or access and are often used to perform power play and deny orgasms. These are popular in role-play situations.
Sex Machines and Sex Swings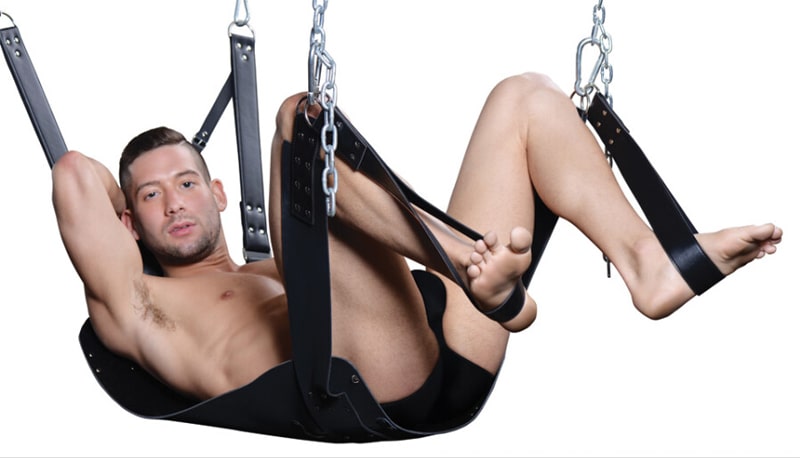 Sex swings and machines are devices meant to stimulate deeper penetration.
Electrical sex devices, sometimes known as "sex machines," create thrusting motions that can be adjusted to varying intensities.
On the other hand, a sex swing can help partners experiment with new sex positions. In order to have more penetrating sex with your partner, restraint play is incorporated into sex swings.
Prostate Massagers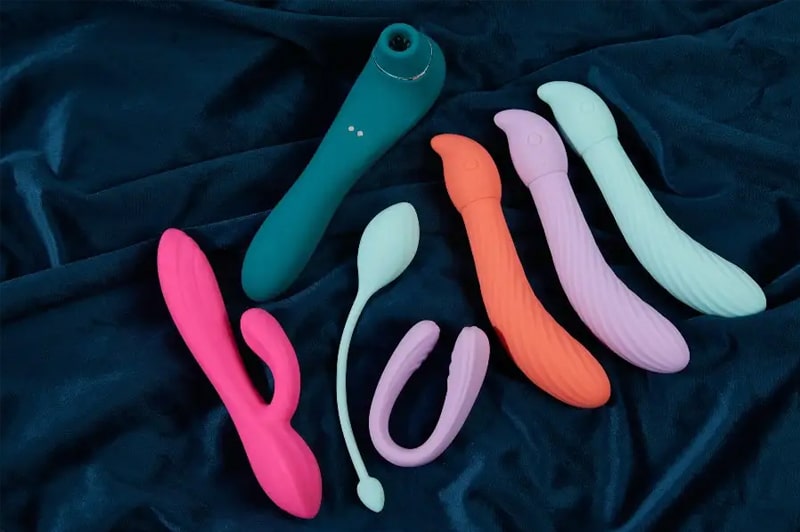 These devices are used to hit the p spot. This sex toy can also stimulate the rectum, prostate, and genital areas for more intense orgasms.
Kits for Bedroom Bonding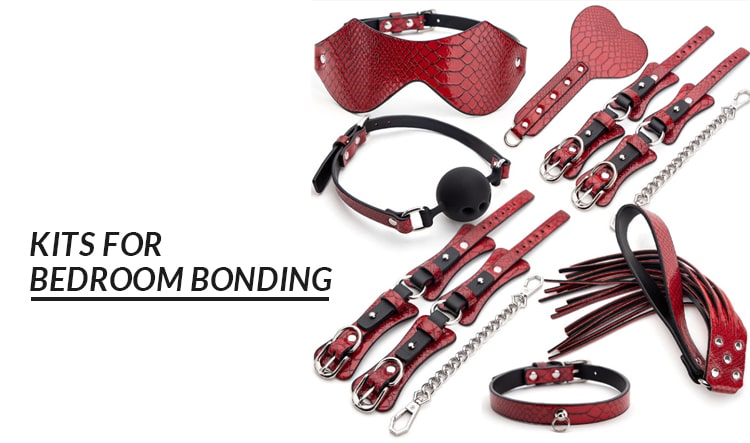 Bedroom bondage kits are complete packages designed for in-home bonding experiences. These kits provide a bed restraint system, usually consisting of ankle cuffs, wrist cuffs, a blindfold, and a whip, flogger, or paddle. Other bondage kits may contain more elaborate restraints, such as a ball gag, bondage tape, or spreader bar.
Purchasing bondage equipment in kits is convenient because they are often more cost-effective than getting individual pieces.
Where to Buy BDSM Toys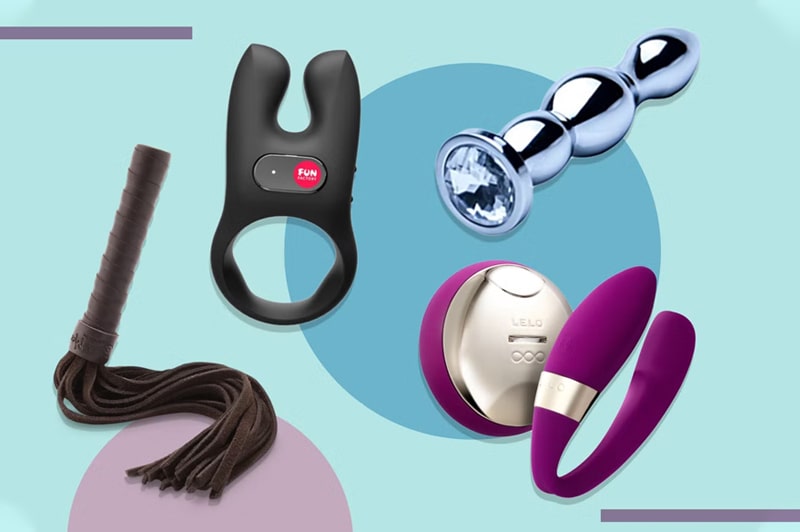 BDSM toys are widely available in online stores like Adam & Eve, marketplaces, and in-person sex stores.
BDSM Sex Toys in Action: How To Use Sex Toys in BDSM Play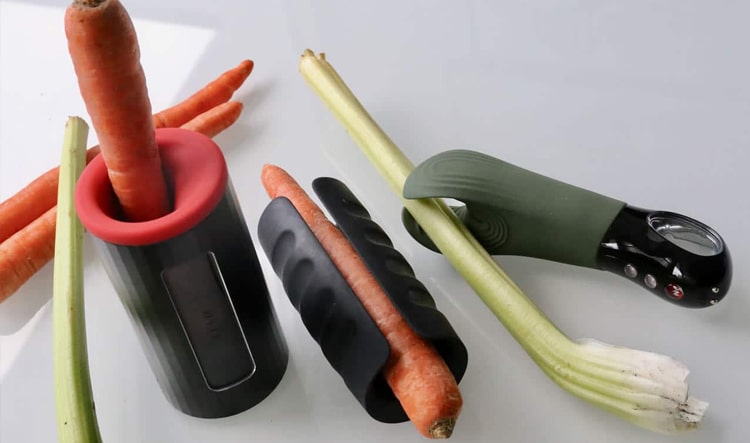 Now that you know the different toys you can choose from, it's time to learn how to put them into action. Sex toys can be used both in couple and solo plays. You can pair them up with other BDSM equipment and BDSM gear to maximize the satisfaction both you and your partner can get.
Wear Muscle Suits With Dildo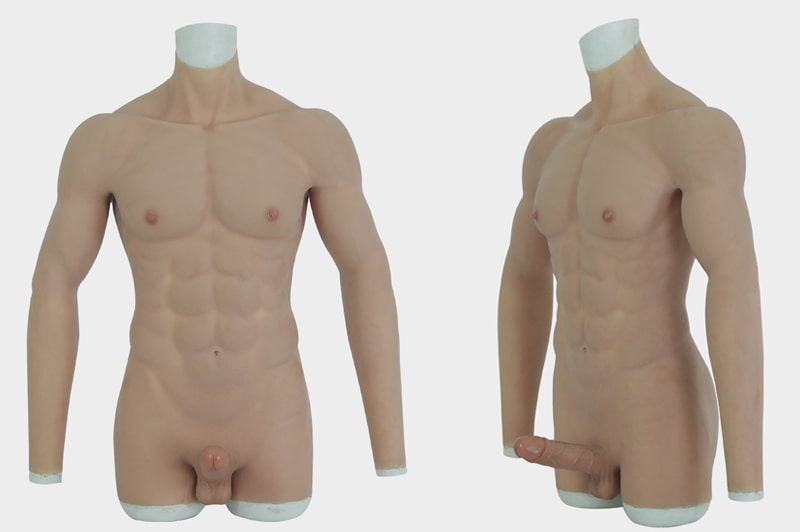 You can achieve hotter sex if you have a chiseled and muscular body. Wearing muscle suits with a hollow dildo can do the trick.
Smitizen offers high-quality muscle suits that can give you your dream build overnight. These suits feature a snug fit in the body and come with four skin variants. The hollow dildo can add extra length and girth to reach that sweet spot.
Masks Over Mouth Gags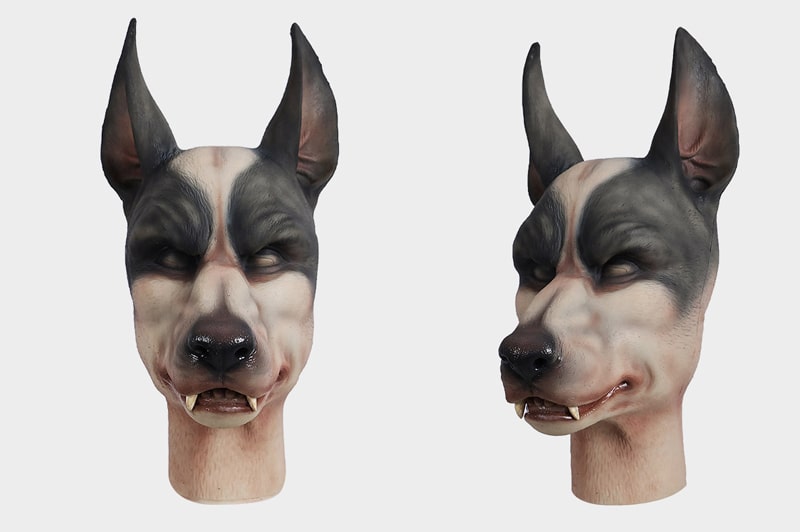 Masks and other types of hoods can be worn over mouth gags. These further restrain the submissive's ability to move and speak. You can choose different types of masks depending on the play you're gunning for.
For instance, you can pick puppy masks for pet or pup play. Wear the ball gag underneath these masks for intense bondage play.
BDSM Toys Maintenance: How To Store Sex Toys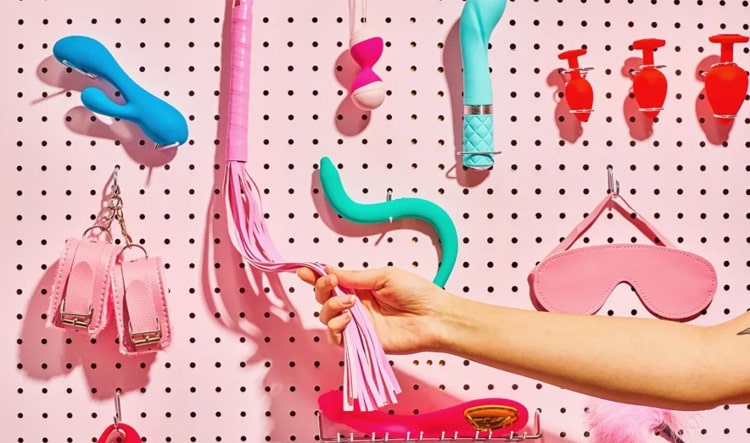 Looking for a secure way to put away your sex toys? The following advice will help your BDSM collection last as long as possible.
Always clean and dry your toys.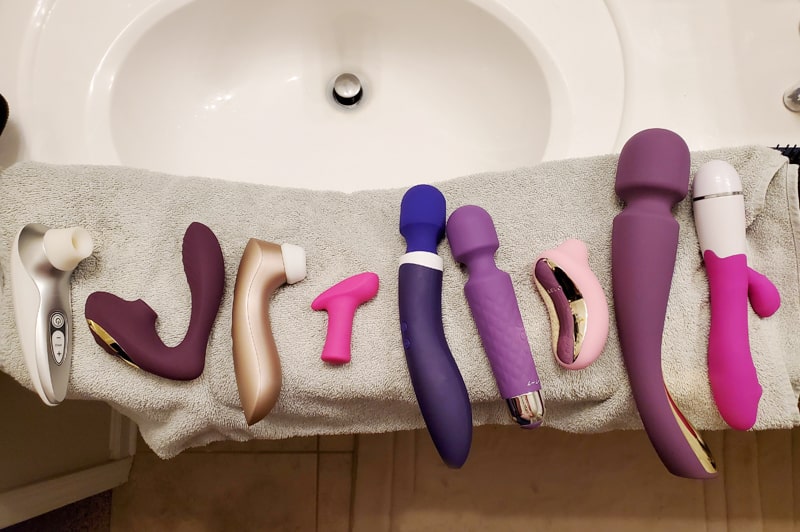 Toys should be cleaned with an appropriate sex toy cleanser and let air dry before being stored, as suggested by a sex educator.
Keep sex toys of different materials in separate locations.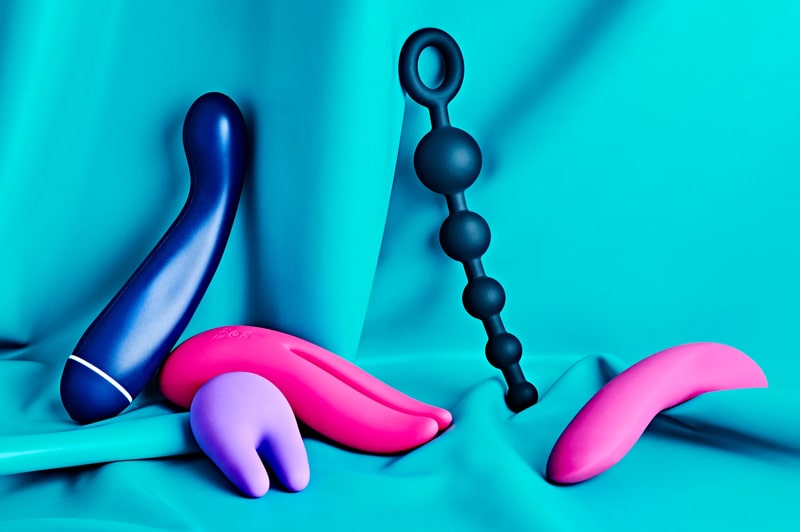 Silicone sex toys are common in the market. But if you also own sex toys made from different materials like metal, plastic, glass, or jelly, you should keep them in separate storage.
Detach batteries before storing.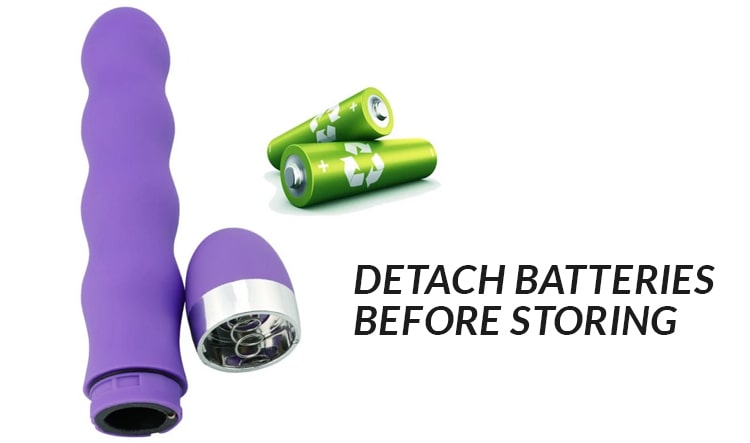 If you use battery-powered sex toys, you should remove the batteries before storing them. This method can prolong the battery life and prevent unwanted leakages.
BDSM Toys Aftercare: How To Clean Sex Toys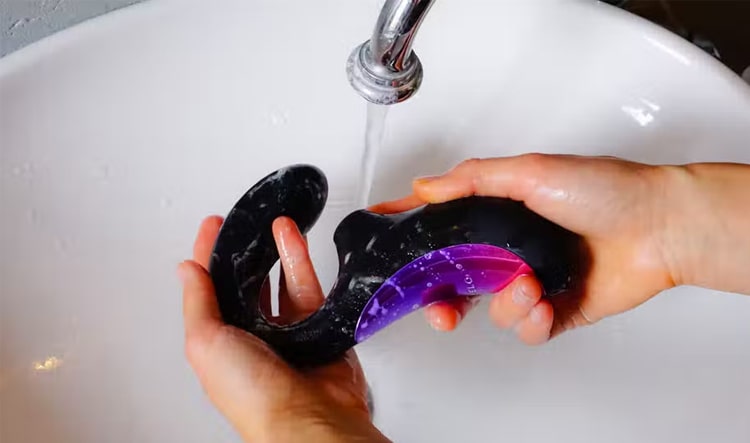 Cleaning is a must for sex toys.
Simple Surface Cleaning
You can disinfect almost any sex item by giving it a good scrub. It's okay to get the toy's exterior wet if it has a splashproof rating. It is not recommended to dunk or rinse the toy in water if it is not water-resistant.
Deep Cleaning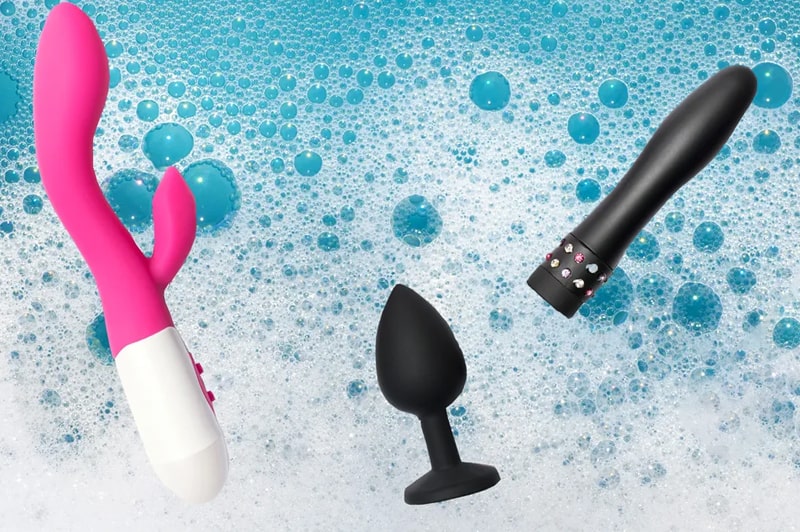 Toys made of 100% silicone, stainless steel, or borosilicate glass can be sterilized by first being surface-cleaned and then immersed in boiling water.
Traveling With Your Bdsm Toys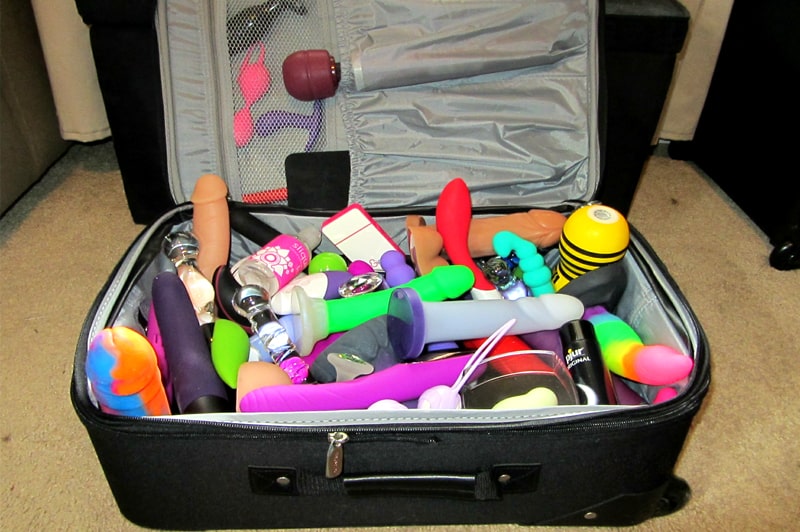 Get travel-sized versions of your favorite sex objects to take with you on your next trip.
Tuck them in a bag within your luggage.
Avoid the hassle of having your toys thrown away at security by double-checking the regulations, as sexual mores can vary widely from country to country.
Conclusion
Sometimes, a loving relationship isn't enough to keep the spark alive in romantic and sexual relationships. It also takes a bit of nasty, kinky sex to invigorate couples' chemistry by using different toys dedicated to sensual fun and pleasure. These bondage sex toys also come in handy even during solo plays.