Are you curious about BDSM collars but too shy to ask your best friend or partner? That's understandable. Not every person can comfortably ask their loved ones about sex, sexual preferences, or sexuality. Learning about BDSM is fun, especially when you are ready to explore your most hidden sexual fantasies. In particular, understanding BDSM collars can be a stimulating experience, especially if you are curious about play collars. From learning about the various types of BDSM collars, sizes, materials, uses, and the best time to use them, understanding collaring is eye-opening for wannabe kink enthusiasts. In this article, we will discuss what collaring is and everything you need to know about it.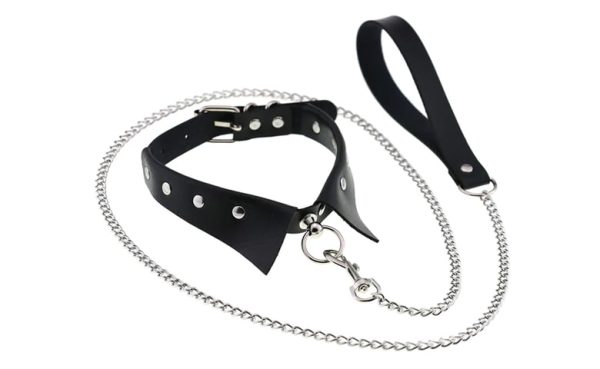 What is Collaring?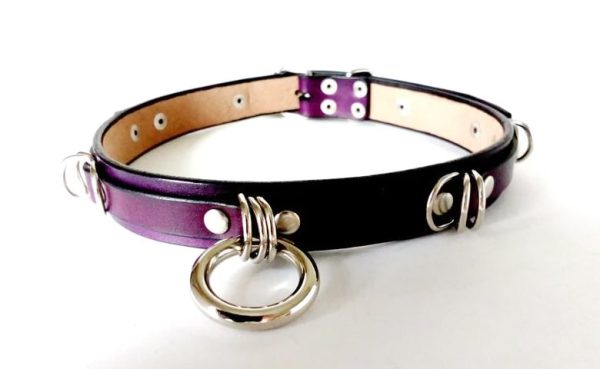 If you have been around BDSM enthusiasts, you have probably come across individuals with collars around their necks. Collaring is one of the most ways for role players to show their power dynamics without necessarily having to state whether they embody the dominant role or the submissive role. A collar in the BDSM community can have several meanings or symbols, but to a large extent, it's a symbol of ownership.
As a dominant partner in a BDSM dynamic, you can give your partner a collar as an acknowledgment that you have chosen them to be your BDSM partner. Some dominant incorporate the collar as part of various BDSM activities, while others use it to mark their territory. For a submissive, wearing a collar tells people that you have a dominant partner. You can wear the collar during a BDSM scene and take it off or wear it for good without taking it off.
Everything you need to know about BDSM collars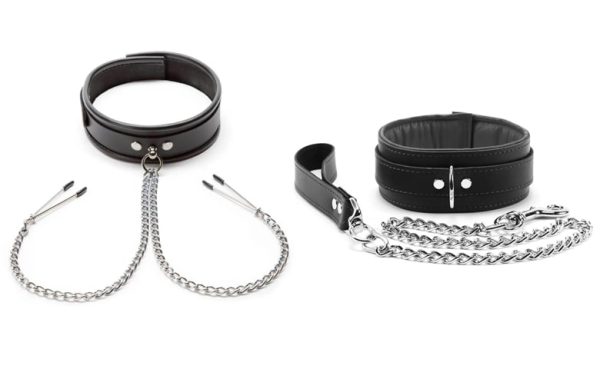 How do you choose the best collar for you or your partner? A BDSM collar is a pretty personal item, and you need to select something that reflects your personality. It would be best to choose a comfortable, sensual collar that stimulates the right feelings in your BDSM relationship. But what should you look out for when buying a BDSM collar? Should you consider the price, material, and texture, or just wing it?
Here is everything you need to know about BDSM collars:
·         Types of collars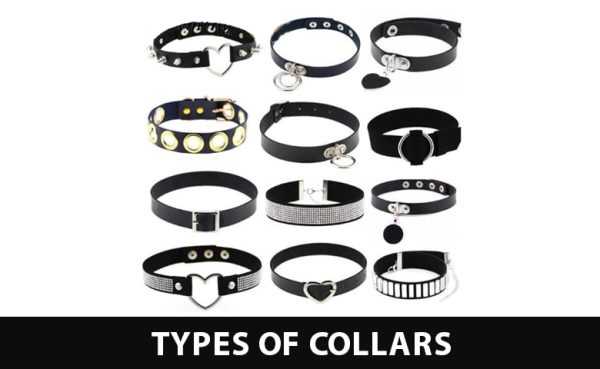 How many types of BDSM collars do you know? The BDSM community is pretty creative with its pleasure tools, so it's common to find variations of most BDSM items. In particular, you can get dozens of BDSM collars in various colors, textures, sizes, and materials.
One of the most common BDSM collars is the shock collar, which is popular among individuals that engage in extreme BDSM. The shock collar is ideal for anyone that gets off on pain. You can use a shock collar for various BDSM activities, such as electrocution, which is extremely risky but worth the pain. Another common BDSM collar is the slave collar, which, as the name suggests, involves a master-slave dynamic between role-playing partners. You can get slave collars made of different materials, including leather, metal, nylon, or other common plastics.
·         Which is the perfect collar?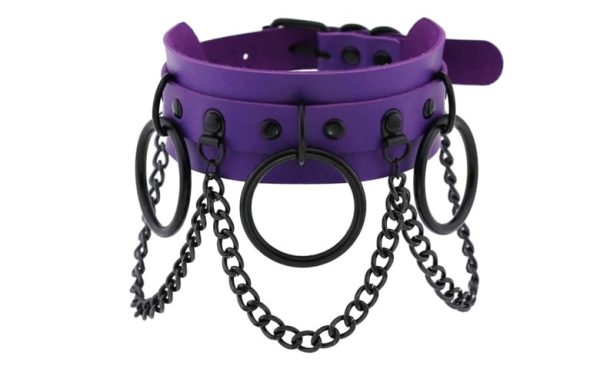 If you are going to wear a BDSM collar, then you should wear the best. But what exactly should you look out for when searching for the perfect collar? The truth is the perfect collar doesn't exist. Contrary to what product pushers and retailers might make you believe, the perfect sex toy doesn't exist. Whether you are shopping for a d ring, jewelry, or other bondage stuff, you can only get the perfect product if it matches your particular needs, and the same principle applies to BDSM collars. Your idea of the perfect collar may differ from what others consider to be the ultimate price.
The perfect collar is one that helps you derive maximum pleasure from whatever BDSM activity you want to explore. Whether you have a weak spot for leather BDSM collars or those made of metal, you should get whatever makes you happy. Ideally, you should select a comfortable, affordable, and stimulating collar to ensure you have fun exploring your favorite BDSM activities.
·         People wear BDSM collars for different reasons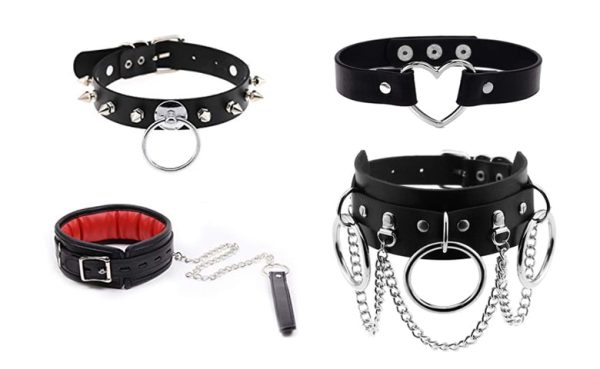 Do you think people in the BDSM community wear collars for the same reason? Definitely not! While the ultimate goal of a collar in BDSM is to derive pleasure, people have different motivations for wearing collars. One common reason BDSM enthusiasts wear collars is to show their relationship status. If you are submissive in a BDSM relationship, you can wear a collar to show that you belong to someone. Wearing a collar can be an effortless way to announce to other doms you are taken and not searching for one. Giving your submissive a collar as a dom is a way of claiming them and signifying you have chosen a mate for the foreseeable future. Think of it as a protection collar because it protects your sub from the attention of other doms in the BDSM community.
Another popular BDSM collar you will come across is the consideration collar, worn by submissives testing out a particular dom. If you are lucky, your first BDSM partner becomes your forever partner, but that isn't always the case. Sometimes you have to kiss a few frogs or, in this case, collar a few frogs before you meet your permanent collar partner. You can wear a consideration collar to test out the waters while you decide whether your person is worth the effort or you need to go back to the market.
·         You can wear a BDSM collar for aesthetics playing purposes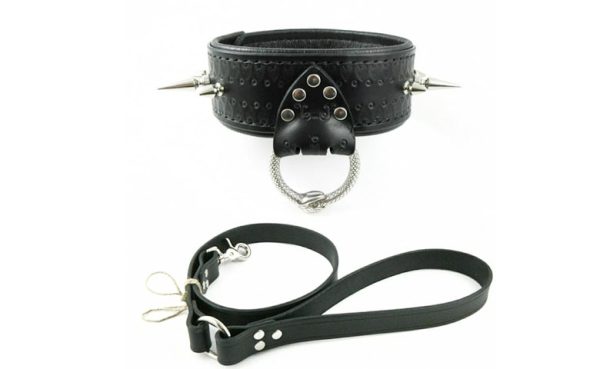 Who says you can only wear a play collar when engaging in a BDSM activity? In addition to being pleasure tools, BDSM collars are also cute, fashionable, and can enhance your appearance. Depending on your mood or personal preference, you can wear collars for aesthetics or role-play.
No rule says you can only wear a BDSM collar when you are getting freaky. If the mood strikes, rock that collar for a birthday party, event, swim session, or to meet the in-laws. Keep in mind that while you have the right to wear the collar wherever and whenever you want, it's important to respect other people's wishes. For instance, if going to a child's birthday or religious function, it might be better to leave the collar at home.
·         When to wear a collar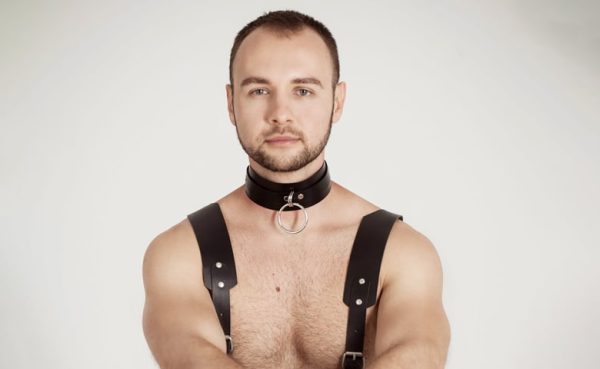 Have you ever wondered if there is a right time to wear a BDSM collar? BDSM collars are visually stunning, stimulating, and bold. But when is the best time to wear a BDSM collar? Is it okay to wear a BDSM collar to work, gym, school, or any other social function? Wearing a BDSM collar literally screams your sexual preferences to anyone that knows anything about BDSM, so it's understandable why some people are hesitant to wear it.
A BDSM collar is pretty subjective. While one person can wear a collar comfortably to their job, school, or gym, another person may not be able for safety, religious, or cultural reasons. You can wear a collar in the comfort of your home when you and your partner are engaging in BDSM activities. You can also wear a BDSM collar at BDSM events because attendees will unlikely have an issue with your BDSM items. Most BDSM enthusiasts have free reign in kinky-friendly places such as BDSM clubs and dungeons because they provide safe places for patrons to explore and express their kinks and fetishes.
Other places you can comfortably wear a BDSM collar are gay events. The gay community is one of the most sex-positive communities on the globe. Most gay people won't care whether you attend an event with nothing but a BDSM collar and a smile or wear dozens of collars on your neck as long as you are a decent human. Once you start attending gay events, including pride events, parties, and music festivals, you will realize most gay people engage in various BDSM elements, so you will be right at home hanging out with like-minded people.
·         What to pair with a BDSM collar?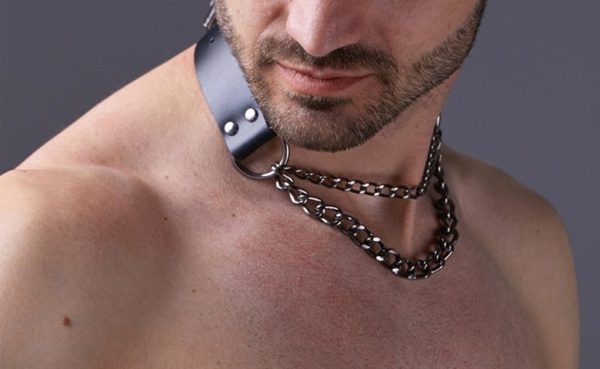 Can you pair a BDSM collar with other items? Certainly! While it's fun strutting around in your birthday suit and a cute collar around your neck, sometimes it can be more fun pairing it with other BDSM items. You can pair your collar with cool BDSM items, including ball gags, cock rings, leather straps, or riding crops. When shopping for BDSM collars, consider choosing things with a common theme, color, texture, or materials to get more accessible pairing options. For example, if you own a leather BDSM collar, shop for leather items you can pair to have a matching BDSM play uniform.
The best way to pair your BDSM collar is to match it with items you use for specific BDSM plays. For instance, if you engage in pet play, you can pair your pet play collar with a leash, a ball gag, or a muzzle. Ideally, get matching items that emphasize the collar's size, shape, or uniqueness, especially if your partner has a collar fetish.
Conclusion
Collaring is one of the most rewarding experiences you can have in BDSM. Learning about BDSM collars can significantly enhance your role-playing experience by helping you understand how to handle this amazing pleasure tool. You can get a night or day collar that you can pair with other BDSM items, including O rings, straps, vests, gags, and chains.