What comes to mind when you hear the phrase ball gags? Puppies? Hardcore BDSM? Ball gags are synonymous with elements of submission, animal play, and domination, which fall within the realm of BDSM play. Whether you are looking for gear that can keep your partner's mouth shut during sex or a friendly sex toy to spice up your sex life, adding a ball gag to your sex toys collection might be the best sexual decision you will ever make. In this article, we will break down what a ball gag is, the different types, show you how to use them, and give you helpful safety tips that will make your sex life exciting.
What exactly is a ball gag?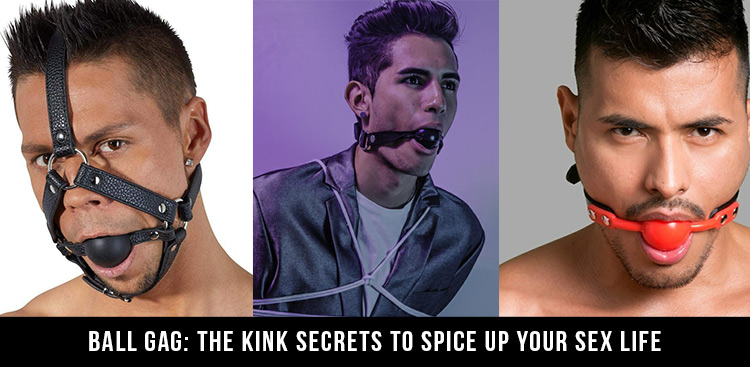 Are you a screamer in bed? Do you sometimes wish you could get a fantastic sex toy you can use to keep you silent when your body is exploding with pleasure? Biting your hand or pillow when reaching your climax might work for a while, but it's not a long-term solution. Eventually, in the mix of sexual bliss, you will lose control and let out a scream that can awake the dead, especially when the sex is excellent. This is where a ball gag comes in. But, what exactly is a ball gag, and how is it useful?
A ball gag, also known as a sex gag, is a restrictive sex toy you can use to restrict a person's ability to make noise. A ball gag is one of the most innovative sex toys you can use to spice up your sex life. Specifically, it's a device you place on the mouth to prevent an individual from speaking or to stimulate sexual pleasure. You can use a silicone ball gag or rubber, depending on your preference.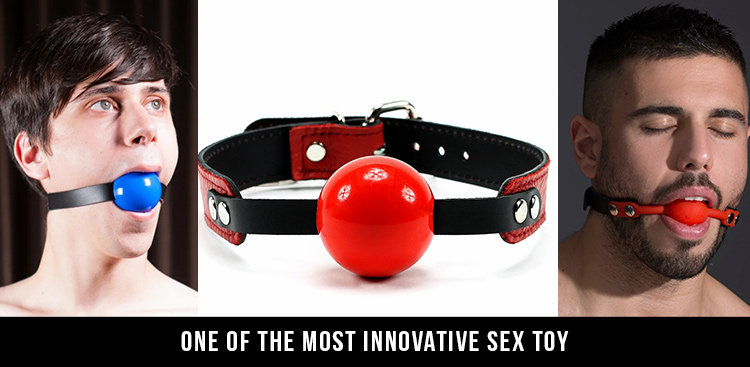 Like any other sex toy, the trick to selecting the best ball gags is to choose something you are comfortable with in terms of size and material. Ideally, choose a sphere ball gag that sits comfortably behind the teeth without putting pressure on your teeth, jaw, or gums. Most ball gags used in BDSM play have straps you can tie around your head to keep it in place and prevent the submissive partner from choking.
What are the types of ball gags?
A gag ball is an object you will place in your mouth, so having extensive knowledge about the available types can come in handy. Whether you are looking for a simple ball gag or something that would make even casual observers in the BDSM community blush, you can easily find what you are looking for.
Some common types of ball gags include:
If you are looking for a gag ball that can accommodate your penis, fingers, or sex toys, consider using a ring gag. Although a ring gag is made of metal, it's usually coated with silicone material to give it a soft feel that is ideal for helping you get sexually aroused. The ring gag is designed with a functional hole at the center where you can insert a toy or penis during sexual activity.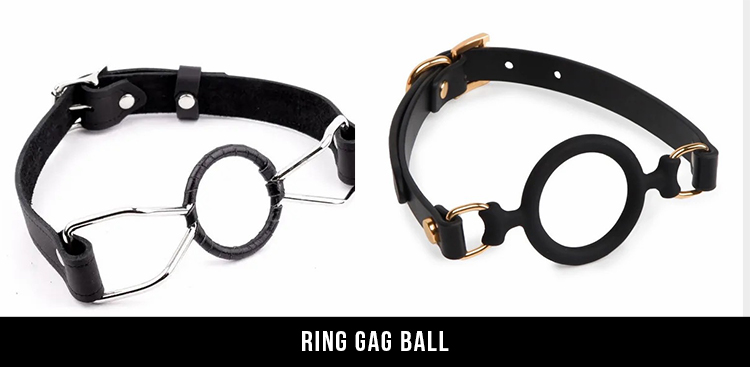 Are you curious about ball gags but scared to use them because of asphyxiation concerns? Consider getting a breathable ball gag with breathing holes that facilitate breathing even during the most intense sexual play. The breathable ball gag is made of mouth and teeth-friendly materials, so it's comfortable to use. Most breathable ball gags are made of 100% silicone material, with zero toxins, making them safe to use for extended periods.
If you are looking for a gag that will keep your mouth open for a fun night of sexual exploration, look no further than the fantastic lip gag. Unlike other gags, you place the lip gag on your lips instead of putting it inside your mouth. Positioning the lip gag around your lips leaves your mouth open, allowing your partner to stimulate pleasure in your mouth with his penis, fingers, or sex toys.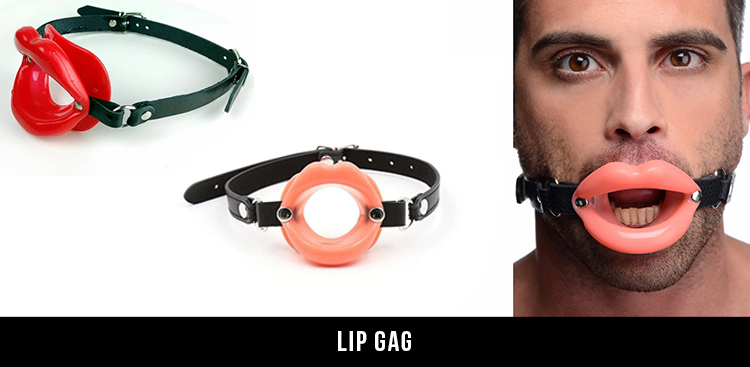 A bit gag is perfect if you are looking for a gag that you can clump your teeth in during a scene play. The bite gag is perfectly designed to stimulate sexual pleasure without damaging your teeth. Most bit gags contain a silicone ball that is comfortable to bite and leather straps that are friendly to your skin.
The over-the-mouth gag is a perfect solution to a super chatty partner who won't shut up during sex or when you want complete silence in a BDSM scene. With a relatively more giant ball and strong straps, the over-the-mouth gag is the most effective restraint when you want total silence because it leaves no room for the submissive partner to edge a word in.
How to Use a Ball Gag?
Trying something new, especially in the bedroom, can be intimidating. What if your partner is not receptive to the new ideas? Or what if you do something wrong and ruin the experience? Fortunately, you have come to the right place to get expert knowledge on all things ball gags.
Here is a simple guide to help you use ball gags:
Ensuring the submissive partner can breathe.
The first step when using a ball gag is ensuring the submissive partner can breathe. Depending on the size of the ball gag you are placing in your partner(s) mouth, they may not be able to breathe correctly. While choking has a sexual appeal for some people, ensuring your partner does not asphyxiate is equally essential. Check if they can live through the nose, especially when using other physical restraints that can prevent them from removing the gag when they can't breathe.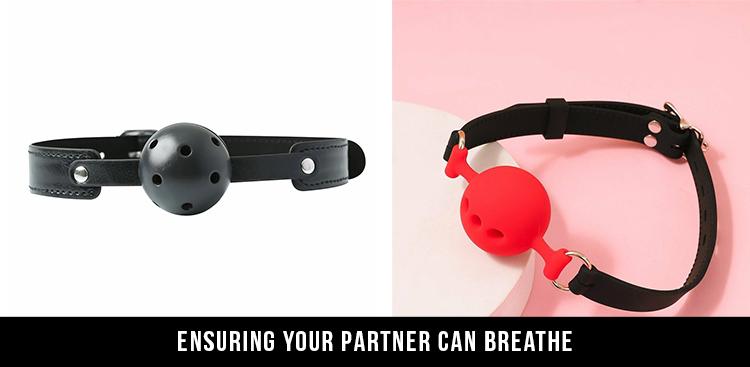 Ask your partner to hold a noisy object to squeeze or shake.
Second, you can ask your partner to hold a noisy object to squeeze or shake when they stop, adjust, or take a break from the scene. You can ask the submissive partner to have a small bell ring when they are uncomfortable or a squeaky toy that produces noise to get your attention.
Understand your partner's body language
Third, understand your partner's body language when using a ball gag. You can practice using your body cues to communicate if you use a gag restricting your ability to talk or make a sound. For instance, you can shake your head yes/no to indicate you are comfortable with the gag in your mouth. This method is suitable when the person wearing the gag is wholly tied up and can't use his hands or mouth to communicate. Remember, it can only work if the dominant partner is attentive and keeps getting confirmation from the submissive partner.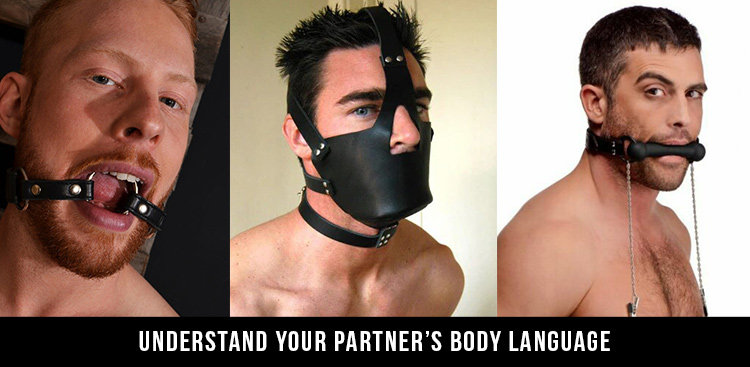 Lastly, the person wearing the ball gag can hold an object like a sex toy, torch, or something as basic as a remote, which they can drop when they are not comfortable with the direction of the scene play or position of the gag—dropping the object signals to the dominant partner to remove the gag to communicate with the scene partner.
Tips on using a ball gag safely?
Helpful tips that can help you use a ball gag safely include:
Consent and safety go hand-in-hand.
Regardless of the gag you are using; you should never compromise on safety precautions. Whether you are using a muzzle gag, spider, or whatever type of gag you find appealing, always ensure you have followed all safety precautions. You can use a safe word to ensure that you are both comfortable with a particular BDSM toy or scene for mutual gratification.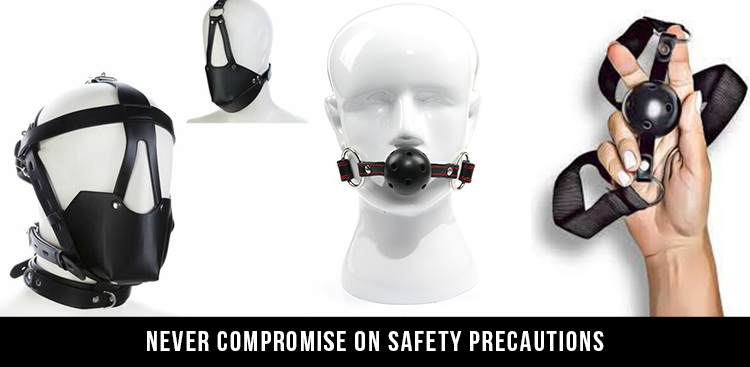 Size matters
A significant reason people wear ball gags is to stimulate sexual pleasure. A ball gag shouldn't make you feel uncomfortable. If you have a small mouth, use a smaller ball and adjust the size as you gain experience in BDSM play. You can check the size by looking at the diameter or circumference of the ball gag. Depending on your level of experience, the size of your mouth, and how kinky you want to be, you can select a small, medium, large, or extra-large ball gag. An extra ball gag is ideal for people with smaller mouths because it facilitates easy breathing.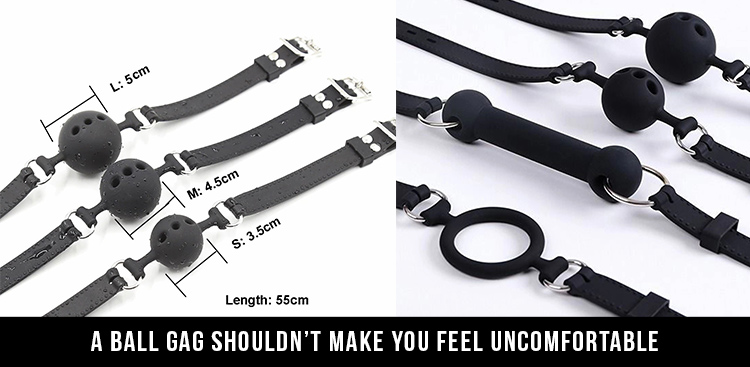 Don't compromise on hygiene

.
Like all bondage gear, keep your mouth ball gag as clean as possible. From the spherical ball to straps around the head, ensure that you thoroughly clean the ball gag before and after use. Pay close to the attachment points, especially the ones connecting the ball to the straps, because they are likely to hide dirt.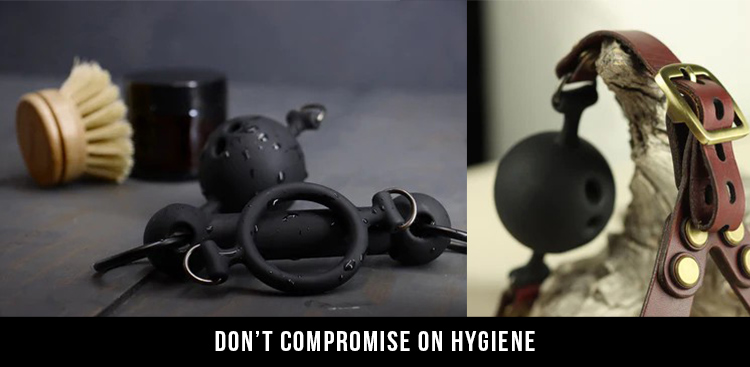 Conclusion
Whether you associate ball gags with BDSM or a canine equivalent of a man's best friend, they bring incomparable joy into our lives. A ball gag can enrich your sex life by making you explore new pleasurable sexual activities that you would have otherwise not explored in the traditional sexual context.