Trendy bodysuits are a fashionable and functional alternative to traditional tops and underwear for gay men. But choosing the right one for your body type can be a challenge. Read this guide to wear the perfect bodysuit for your body type.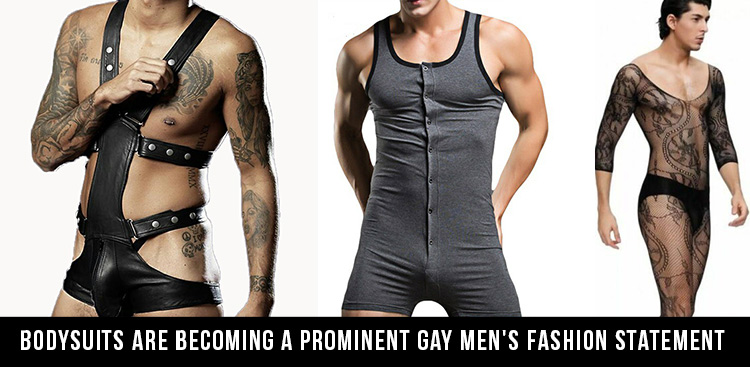 In the past, many people used to consider bodysuits for women alone. But recent times have shown that bodysuits are becoming a prominent gay men's fashion statement as well. As an alternative to baggy queer shirts, gay bodysuits are a great choice because they are form-fitting and constructed of lovely, skin-friendly fabrics.
Compared to women's bodysuits, gay men's bodysuits are more durable and bodycon. You can pull it off in different sexy styles. But finding the perfect fit that is also on trend for your body type can be tricky and time-consuming. Read this guide to learn more about the bodysuit that is best worn for your body type.
A Quick Overview of Bodysuits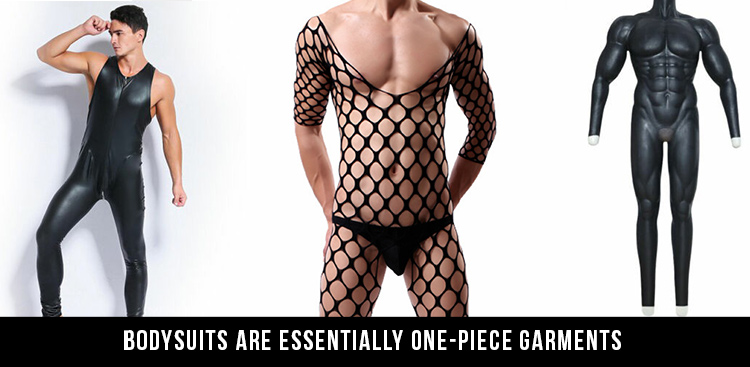 Bodysuits are essentially one-piece garments that cover the torso and often the legs as well. They come in a range of styles and designs, from sporty and casual to more formal and elegant. They can be made from a variety of materials, including cotton, spandex, and even leather.
Before, bodysuits were only worn in the bedroom; now, they are a closet staple for the fashion-forward man or woman. They straddle the line between athleisure and lingerie. The smart and sexy casual look can be achieved when you pair them with a bottom, such as leggings, shorts, or slacks.
Why Gay Men Love Bodysuits
Bodysuits are becoming increasingly popular among gay men, and for a good reason. They offer a trendy and comfortable alternative to traditional tops and underwear, making them a versatile addition to any wardrobe. Below are other reasons why gay men love to wear and layer bodysuits.
Bodysuits Accentuate Your Body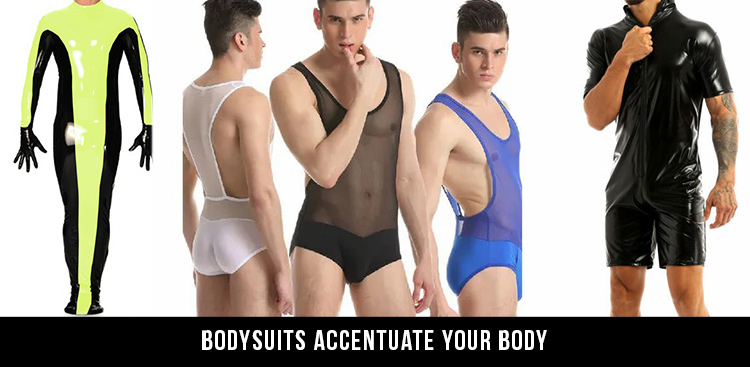 One of the main advantages of bodysuits for homosexual men is their ability to create a sleek and streamlined look. Unlike traditional tops and underwear, bodysuits don't bunch or ride up, which helps to accentuate the male form and create a smooth silhouette. This is particularly beneficial for body-conscious men who want to feel confident and comfortable in their clothing.
Bodysuits Are Highly Versatile and Fashionable
You don't need to have a cold shoulder when thinking about what to wear on different types of occasions.
Bodysuits can be dressed up or down depending on the occasion, making them ideal for a variety of settings. For example, a simple cotton bodysuit can be paired with jeans and sneakers for a casual look, while a leather bodysuit can be dressed up with a blazer and dress shoes for a more formal occasion.
Bodysuits Are on Vogue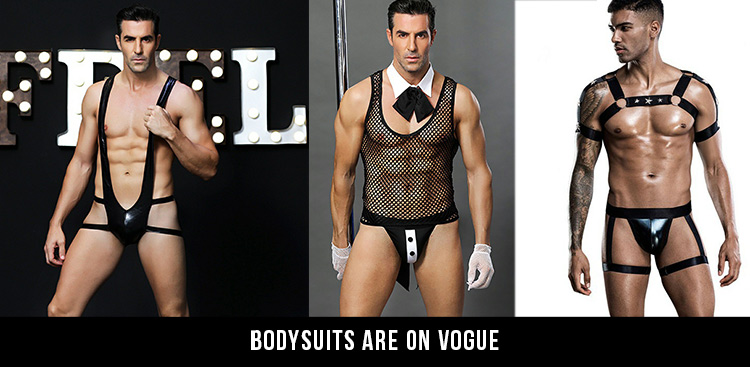 They exude an air of effortless sophistication and sexual allure. It's possible that once you join the gay bodysuit crowd, you won't want to leave. As a matter of fact, this is a bandwagon: bodysuits are currently the trendiest, most in-demand garment available.
The Perfect Bodysuit for Every Body Type for Gay Men
For the Athletic Build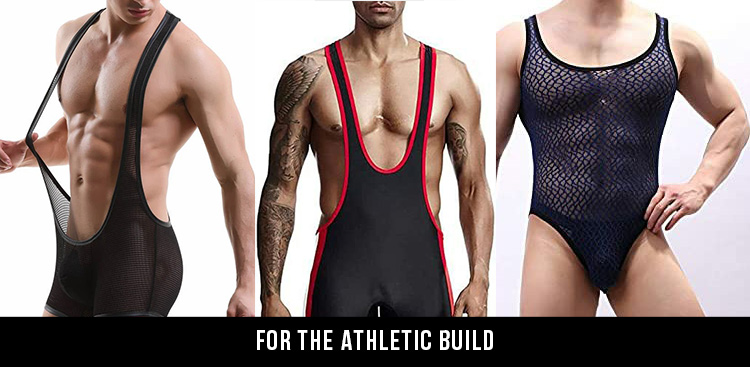 If you have a muscular frame, your best bet is to find a bodysuit that fits snugly and shows off your abs and triceps. Don't wear baggy clothes because they make you look even smaller.
Go for short sleeves and halter tops to show off your muscles. Short sleeve bodysuits and lace bodysuit are good for creating leading lines that emphasize your muscular figures. You can even go backless as part of your everyday basics, especially if you have the back muscles to show.
For the Stocky Build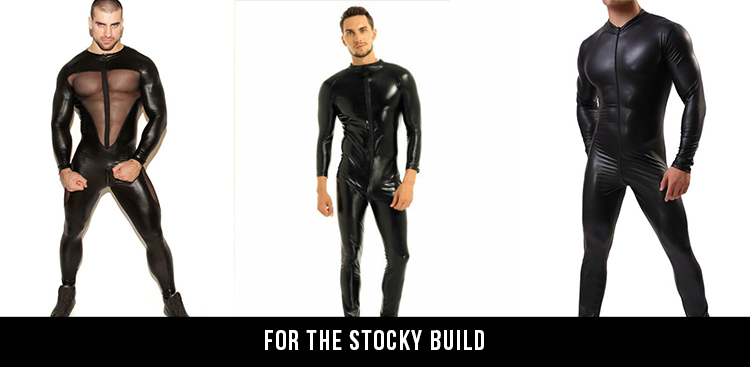 If you have a cute, stocky build, opt for bodysuits with a longer inseam that will balance out your torso and elongate your legs. Avoid styles with short legs, which can make you look shorter.
Go for a stylish long sleeve bodysuit that can elongate your body. Try to steer away from ruched blouses, as they can make you look thicker than you'd want to.
For Petite Figures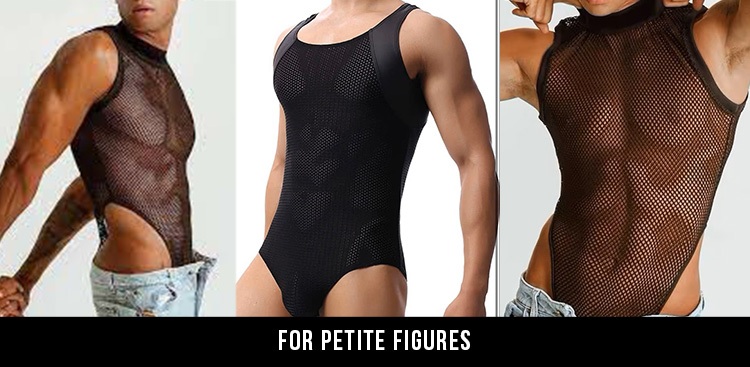 If you have a slim build, go for bodysuits with a loose or relaxed fit that will add volume to your slender physique. Avoid tight-fitting styles, which can make you look even skinnier. For the skinny legends out there, pair a mesh bodysuit with wide leg pants to build a chic outfit.
For Plus-Size Figures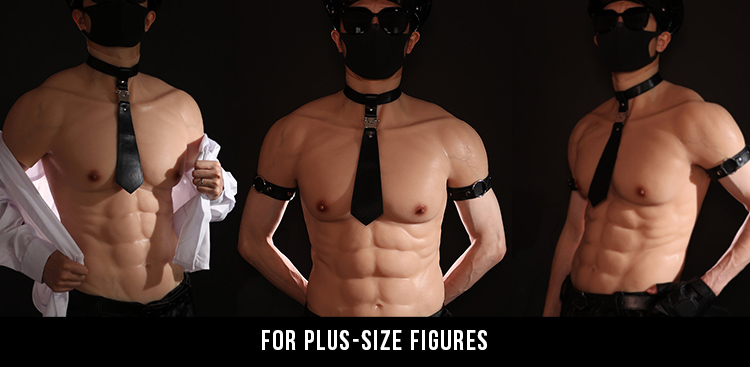 Seek out bodysuits with a high neckline that will hide your stomach and provide you with some much-needed support if you are on the heavier side. If you want to avoid having attention drawn to your waistline, stay away from styles that include low necklines or cutouts. These draw too much attention to your midsection.
If you are a plus-size wanting to have an early access to a leaner and more muscular body, then you can also pull off a bodysuit for that. Muscle suits are available to give you a rocky toned body overnight. Smitizen offers topnotch quality muscle suits made from high-quality silicone material that is realistic and comfortable to fit.
Other Considerations in Looking for a Good Bodysuit
High-quality Fabric Choice
Opt for stretchy, breathable fabrics such as cotton or spandex that will hug your body without feeling restrictive. Avoid heavy or stiff fabrics, which can be uncomfortable and unflattering.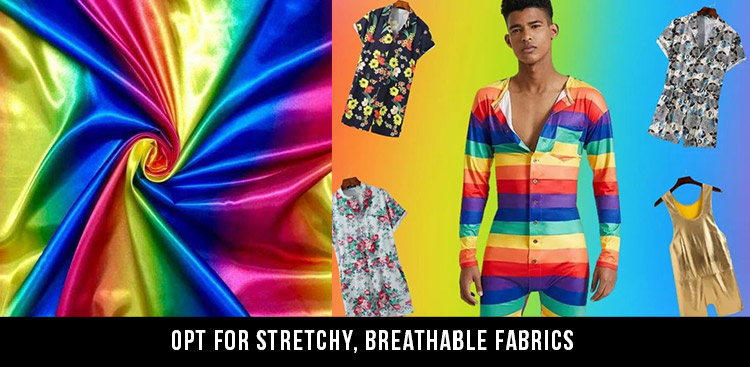 Material
The material of a bodysuit is important for both comfort and durability. Look for a high-quality, stretchy material that fits well and doesn't bunch or ride up. Some popular materials for bodysuits include cotton, spandex, and polyester.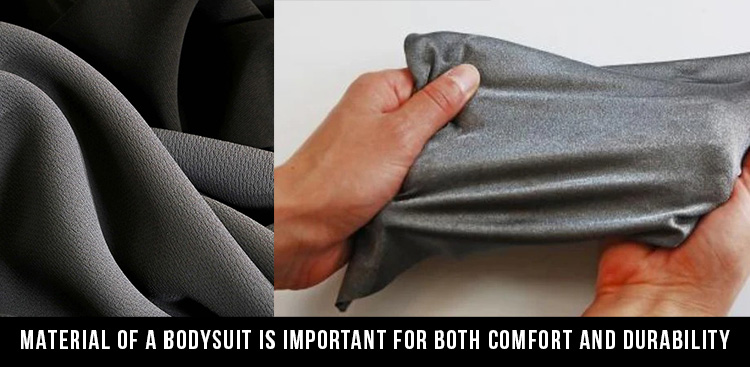 Know the Correct Size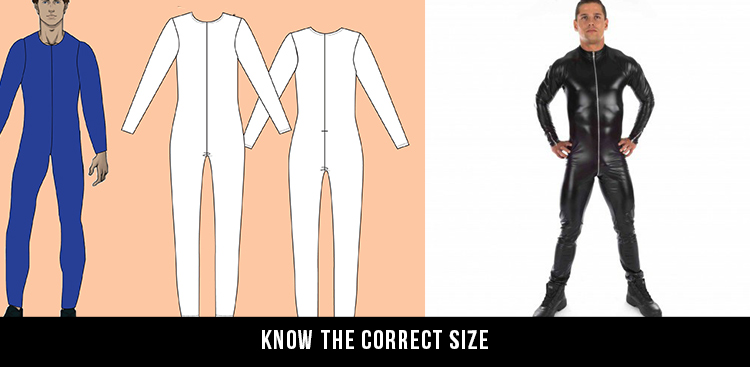 Bodysuits are designed to fit snugly, so choosing a size that fits well without being too tight or loose is important. You'll want to measure your chest, waist, and hips to get the best idea of what size you need. Pay attention to the cut of the bodysuit as well, as some styles are designed for a more athletic build while others are intended for a looser, more relaxed fit.
Check the Style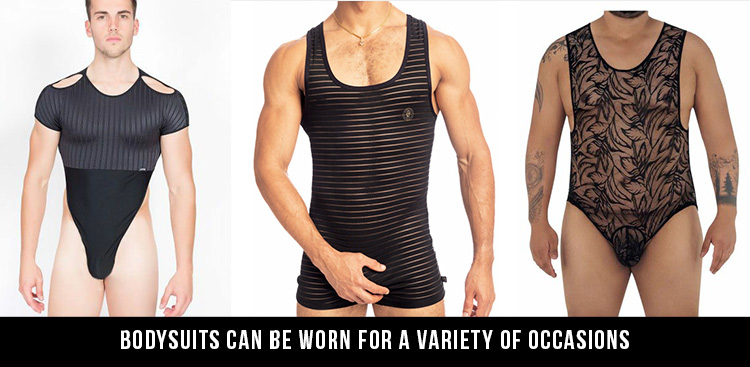 Bodysuits come in a variety of styles, from sleeveless to long-sleeved and everything in between. Consider what you'll be wearing the bodysuit for, as well as your personal style when choosing the right style for you.
Bodysuits can be worn for a variety of occasions, from casual events to more formal affairs. Choose a style and color that complements the occasion you'll be wearing the bodysuit for, and consider the type of clothing you'll be wearing with it.
Prioritize Comfort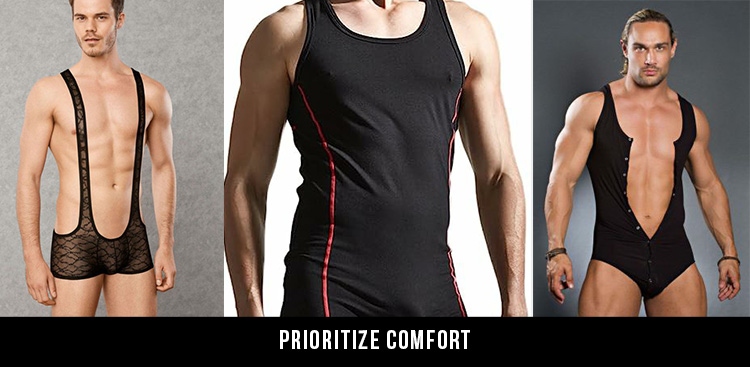 Finally, consider the comfort of the bodysuit. Look for a style that is both soft and breathable, and make sure it has enough room in the groin and legs to move around comfortably.
Accessorize Your Look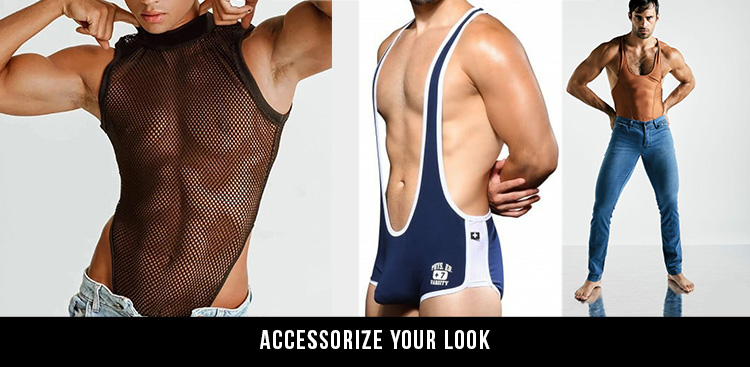 For a laid-back style that compromises none of your good looks, combine a gay bodysuit with denim and add your sexiest belt. It is ideal to have one with an excellent flashy belt or studs, and you have built a sensual outfit in which the bodysuit properly replaces the tee shirt. These are simply a handful of the ways in which LGBT bodysuits can be accepted as part of your daily on the go style.
Dress the Part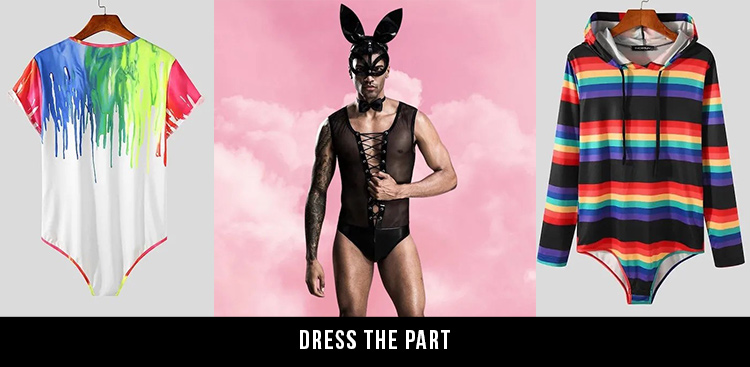 It's not that hard to pull off an outfit with bodysuits. Thus, ensure that you are wearing the appropriate attire for every occasion, especially if it is populated by LGBTQ+ members where they place a high value on fashion.
Mesh Bodysuits for Sexy Night Outs
A leather mesh kink bodysuit is your go-to weapon for those parties that demand you show up in style. It's completely seductive, from head to toe, and will get you admiring glances wherever you go. A blend of synthetic leather and mesh creates an ultra-skintight construction.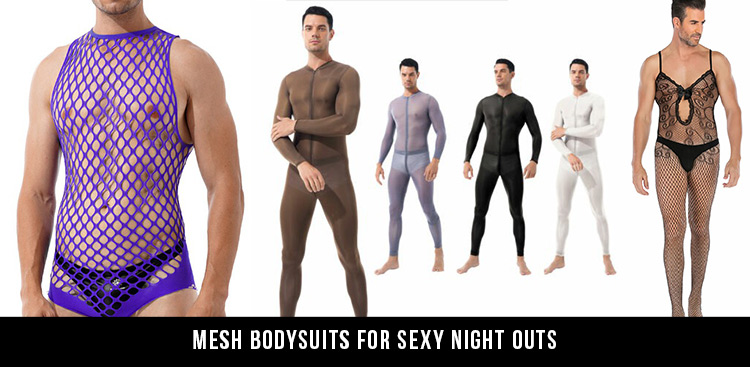 Using mesh instead of heavier materials like leather or synthetic leather is a brilliant choice for comfort since the suit will be able to breathe much easier because of the mesh's airiness. Careful structuring of the mesh creates a smooth appearance without becoming completely naked.
Hooded Bodysuits for Cozy Nights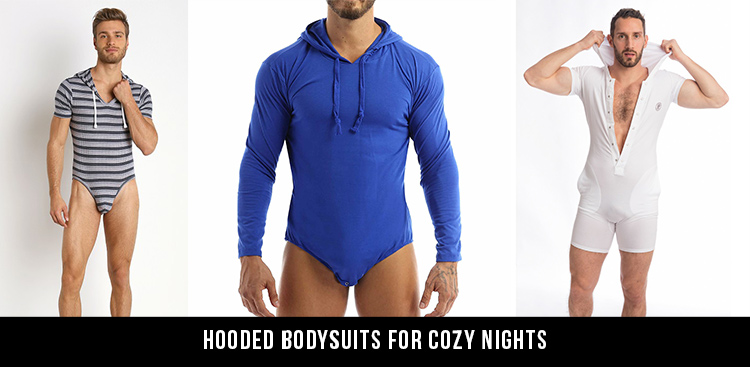 Hooded bodysuits allow you to get the extra warmth and protection that a hoodie provides. You can also match it with shorts to make this a practical and stylish summery outfit option. This is a great investment piece that can be worn throughout the year.
Kinky Jockstrap Bodysuits for Gay Bars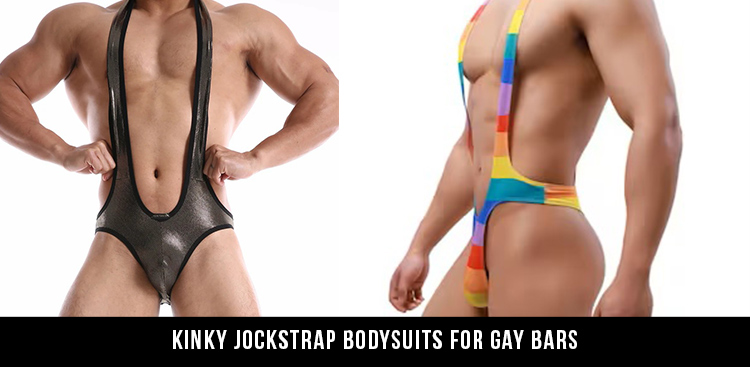 One glimpse is enough to tell you how outrageously, ravishingly, devastatingly sexy this sporty combined harness/jockstrap bodysuit is. You can flaunt this, especially in gay bars where you can search for possible hookups.
Final Thoughts
Finding the perfect bodysuit for your body type requires considering your personal style and comfort, as well as the right fit and fabric choice. Whether you have an athletic, stocky, slim, or overweight figure, there is a bodysuit that will suit your needs and make you feel confident. So take the time to find the right one, and enjoy the style and comfort that comes with wearing a well-fitted bodysuit.
When shopping for a bodysuit, it's important to keep in mind your personal style and comfort preferences. Consider whether you want a full coverage or partial coverage bodysuit, and whether you prefer a long or short sleeve design.