Tube socks have come a long way. Tube socks are now becoming increasingly popular with men, as they provide various benefits that shorter socks cannot offer. In this blog post, we will explore the history of tube socks and why many men choose to wear them today. We will also provide tips for style and wearing tube socks to achieve the best possible look! 
What are tube socks?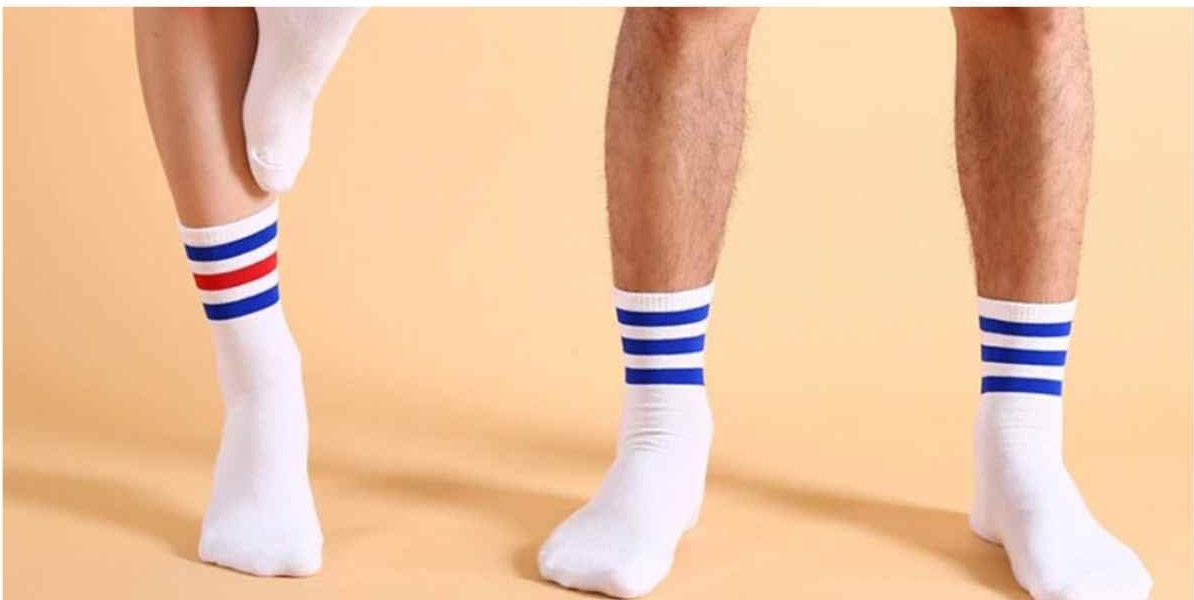 A tube sock is a tunnel-shaped sock commonly used for athletic wear. The tube sock gained its name from its unique design-a tubular shape design that enabled production to be 30 percent faster than a human foot-shaped sock. Unlike regular socks, a tube sock has no heel or reciprocated toe because the end is a closed seam.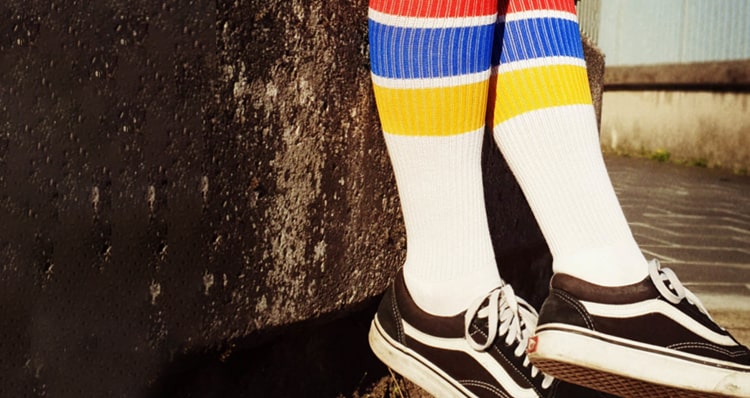 Although tube socks were initially made as athletic wear, they have successfully transitioned to streetwear. Today, it's not impossible to find someone wearing tube socks with sneakers walking down the street or attending a function. Tube socks are a common sight in schools, movies, and the fashion world. For instance, Stella McCartney has ingeniously reinterpreted the tube sock look for fashion house giants such as Valentino.
A brief history of tube socks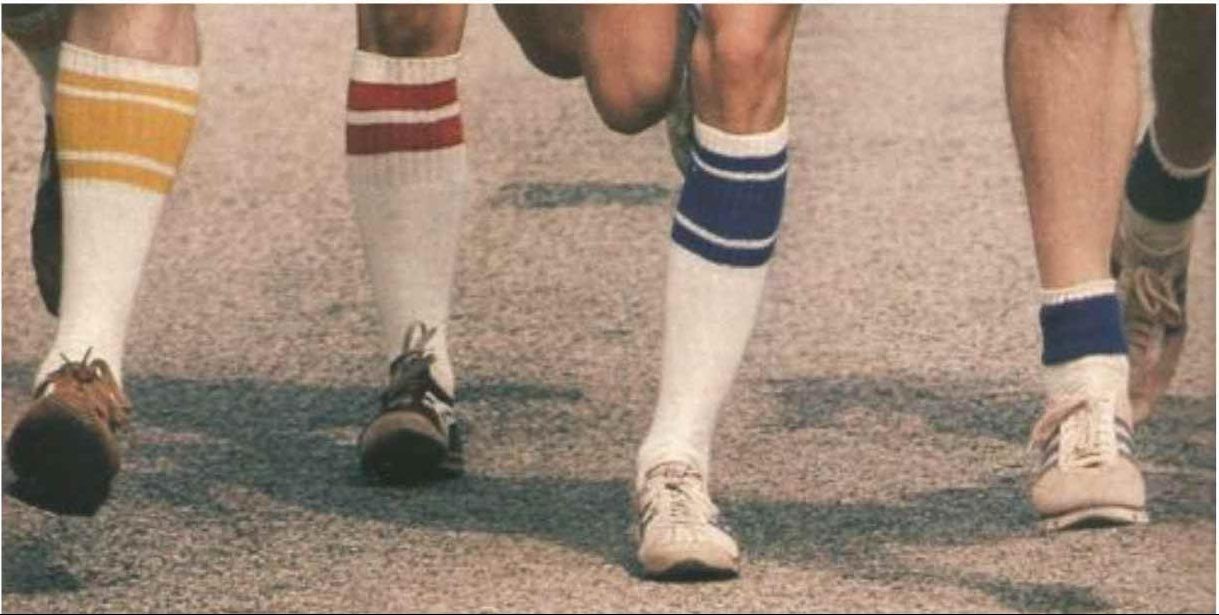 Although tube socks have been around since the 1800s, their rise in popularity coincided with the emergence of active sports in the United States. The 1950 and 60s saw a massive influx of European immigrants who introduced soccer to America. In the same period, basketball became popular in gyms and schools nationwide. Unsurprisingly, the tube socks, which had deep roots in sports, became more popular as the American sports culture grew.
Where did the idea for tube socks come from?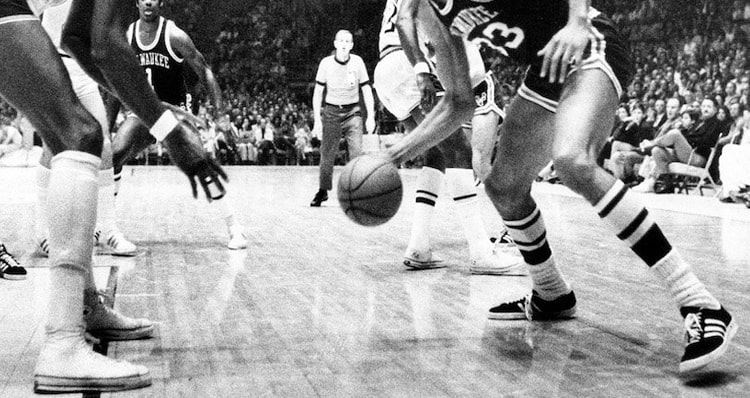 Who do we have to thank for ingenious invention? Hairy legs. Yep, the tube socks were a solution to hiding gigantic, manly, hairy legs. Before tube socks were a thing, athletes wore traditional socks which came up to the ankle, and viewers had the misfortune of watching hairy men run around with hairy legs. Tube socks were the perfect replacement for traditional socks because they extended to the kneecaps.
Who produced the first tube socks?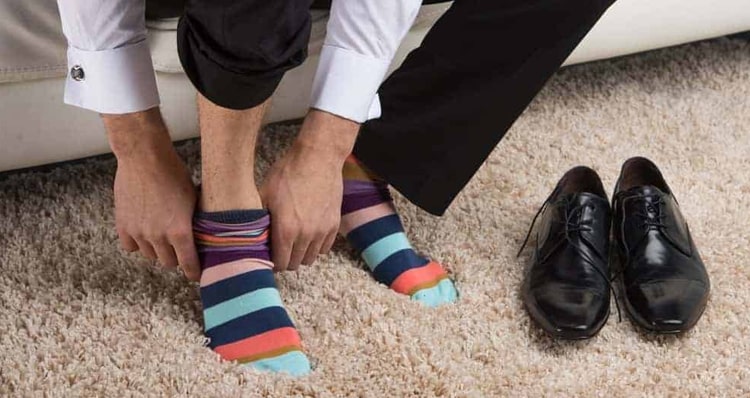 The nelson knitting company produced the first tube sock in 1967, targeting the sports market niche. Tube socks became so popular with school and professional athletics that Nelson knitting developed a machine that could quickly close the seam of the tube sock, increasing production by 30 percent. The tube socks simple design meant that they could easily fit any foot, and the material ensured they could stretch to accommodate people of all sizes.
Initially, tube socks were worn by men because they dominated most sports. Women athletes started wearing them for protection and comfort as female sports became more popular in schools and community gymnasiums. The first tube socks were white with colored stripes on top, which meant you could use them for sports, fashion statements, or warmth.
What are the features of tube socks?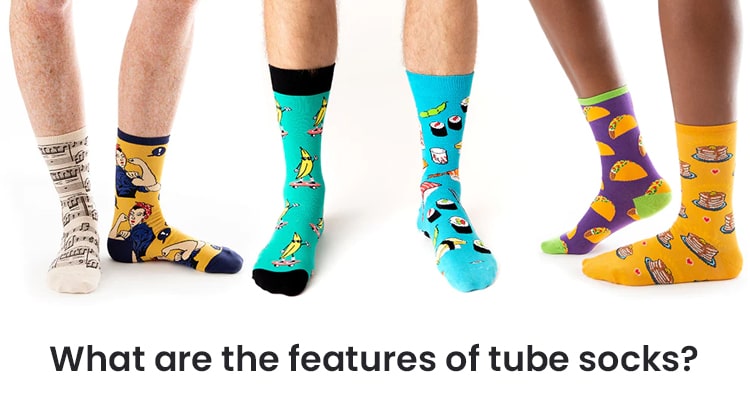 Here are some of the best features of tube socks:
Low cost and affordable
Because tube socks are manufactured faster than regular-shaped socks, they are more economical to produce. The access to new stretch yarns also enables manufacturers to deliver single-sized socks, reducing production costs and making them affordable.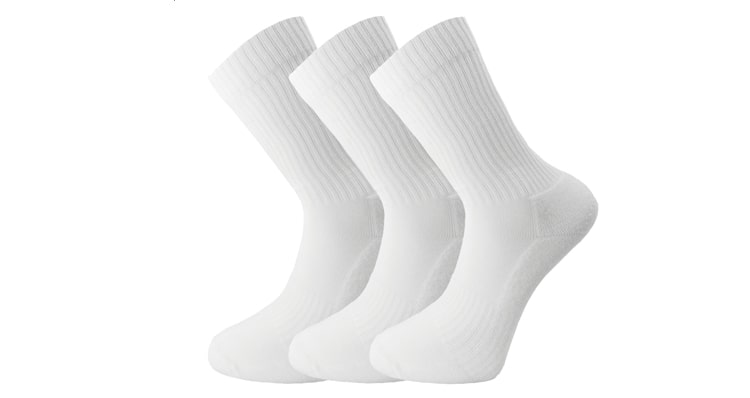 Stops grass burns 
Tube socks are perfect for outdoor sports because they protect you against grass burns while playing outside. The socks are ideal for people with susceptible skin because they comfortably snag to your skin when you are playing outside, especially in fields with grass.

You stand out on the field. 
Tube socks are superior to traditional socks on various fronts, including design, style, colors, and functionality.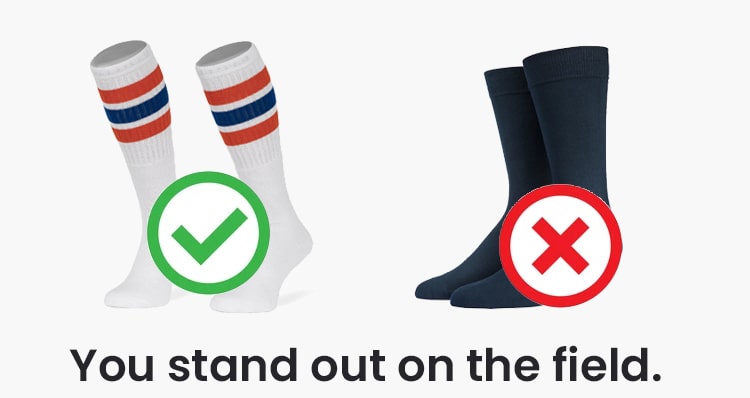 Unique sock architecture
Tube socks have the perfect stretch to fold firmly to your foot without cutting off your blood circulation. This feature makes them ideal for men in active sports and with diabetes.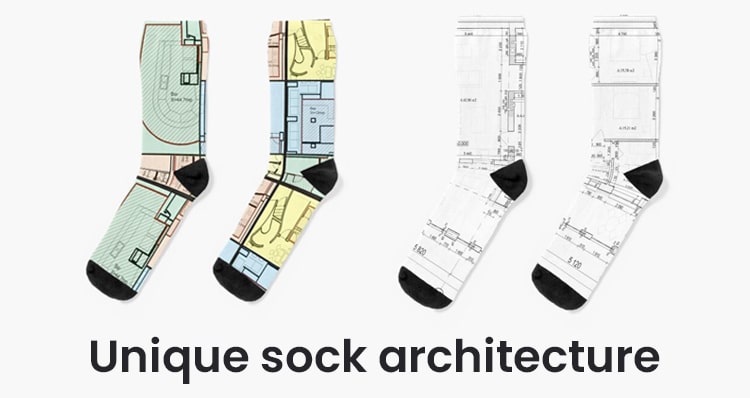 Moisture-controlled fabric
Tube socks are made from breathable fabrics that can control moisture to keep the feet dry.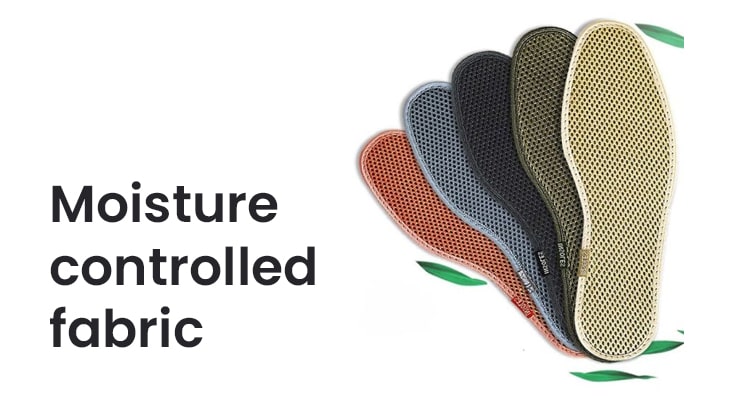 Arch support for your foot
A tube sock has a reinforced heel and cushioning that increases support, especially when in motion.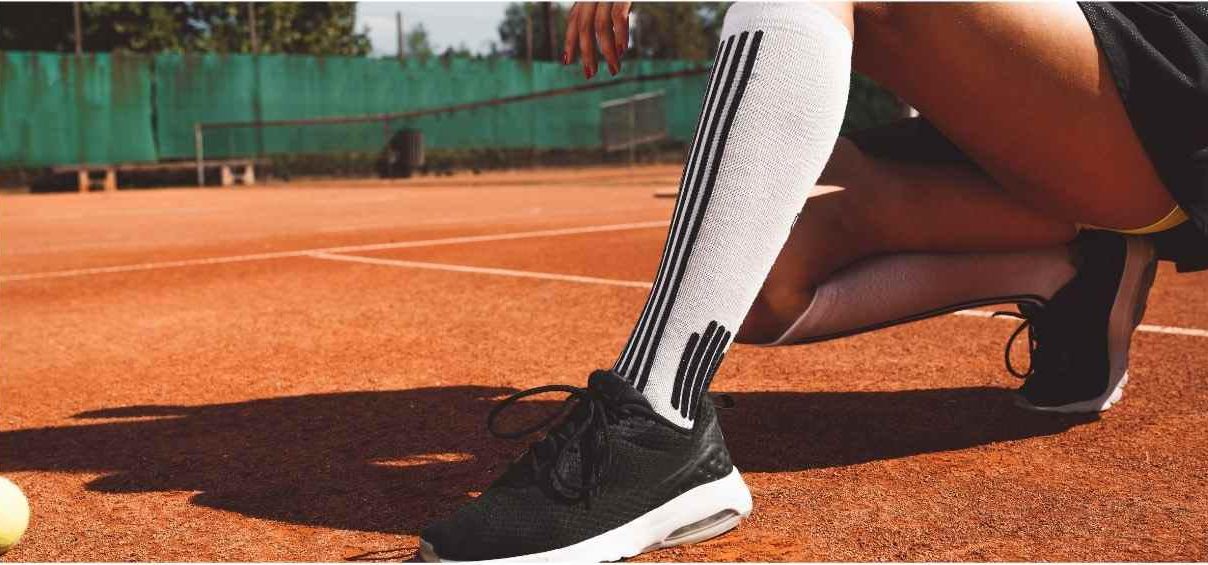 Why are tube socks becoming more and more popular?
Tube socks have made a miraculous rebirth in the last few years. From the cover of notable magazines such as Vogue, the shelves of global department stores, to the closets of pop culture elites such as Justin Bieber, tube socks have become the sock of choice for the current generation.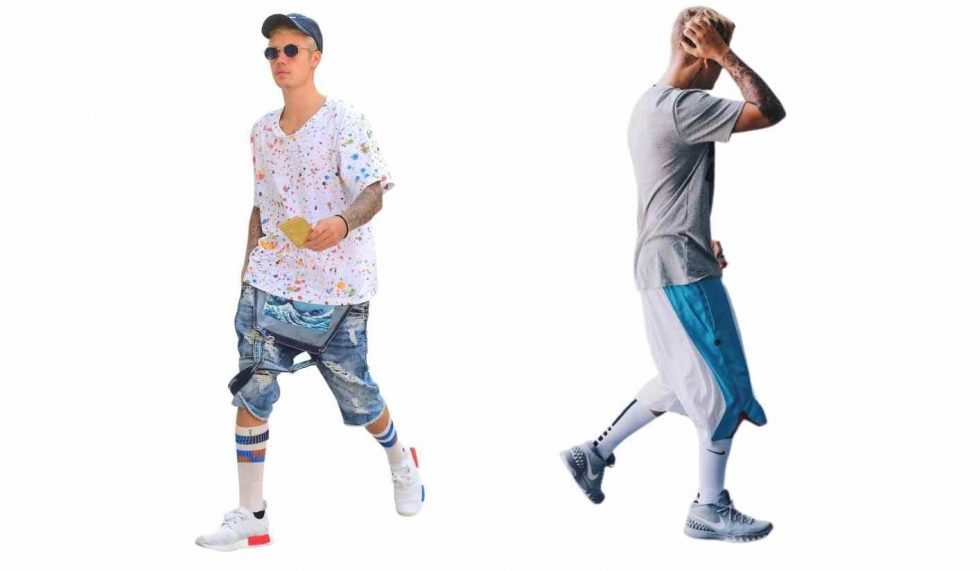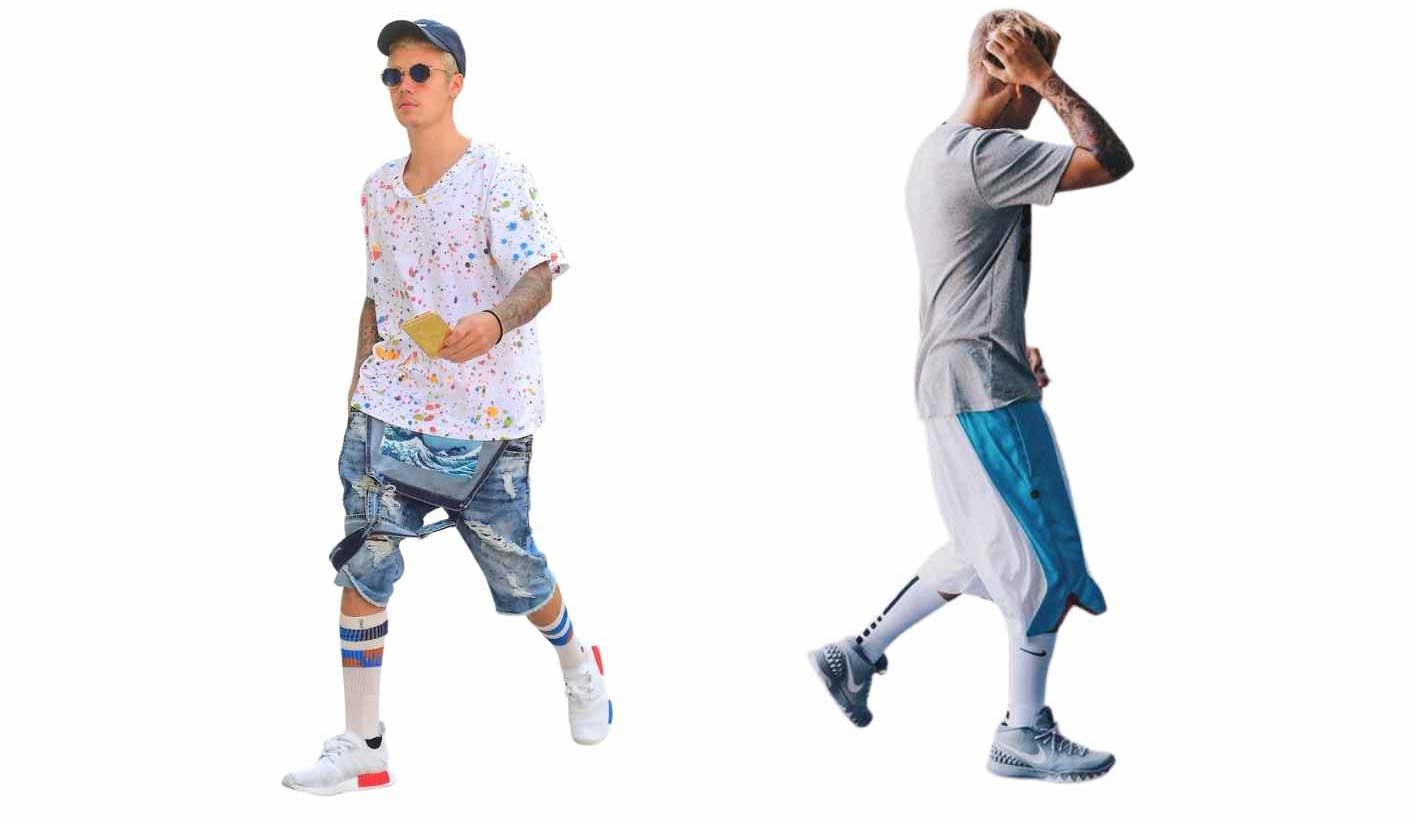 Reasons tube socks have become popular include:
Tube socks are a fashion statement
Making a fashion statement isn't always about wearing extravagant fits. You can express your fashion style with something as simple as a pair of socks. Tube socks come in various colors, including white, colored, or stripe socks that can complement almost any outfit. If you love sports, innovative fashion statements, and products that pay homage to creative American history, consider wearing tube socks.
Tube socks are affordable.
Because of their simple design, tubes are mass-produced, meaning their cost of production is relatively low. Tube socks' low production costs make them relatively cheap compared to custom-made socks.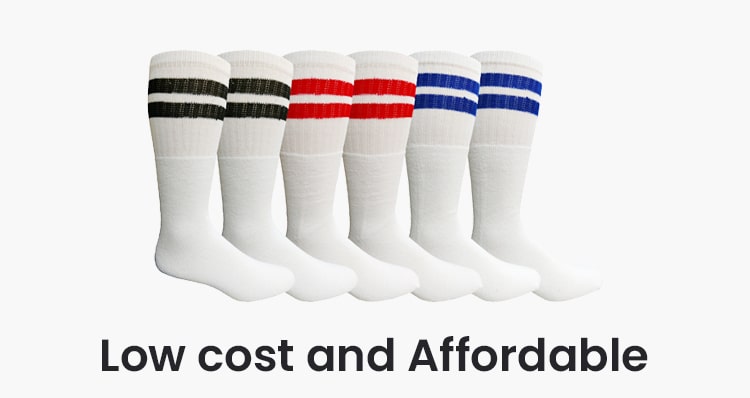 They are remnants of a nostalgic past.
The tube socks are closely interlinked with the beginning of the American public obsession with sports. The socks have an emotional pull because of their association with sports that have become part of the American culture. You can wear tube socks as a homage to sports heroes such as Pelé and Kareem Abdul-Jabbar. You can also wear tube socks to relive the nostalgia of old, classic movies such as Charlie's Angels and Kansas City Bomber.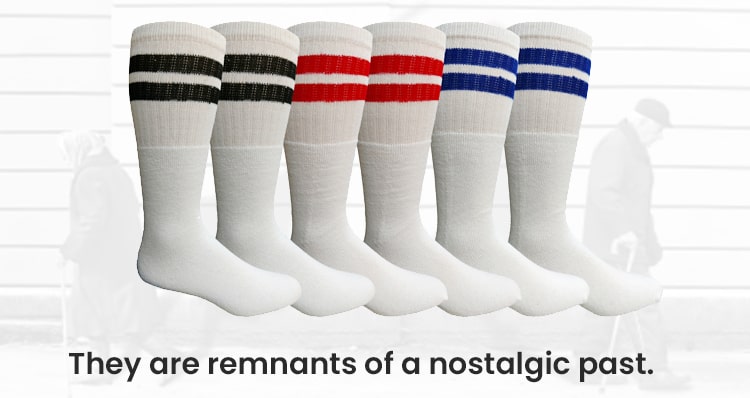 Tube socks can be a symbol of group identity. 
Most tube socks are white with colored stripes on top. You can use tube socks to support, represent, or symbol of representation for a group or cause. For instance, if you are a member of the LGBTQ+ (lesbian, gay, bisexual, transgender, queer) community, you can wear the socks to show you are queer. The color stripes on the top of tube socks make the perfect item to symbolize queerness.

They represent the ambition and unity of the American public.
Tube socks have deep roots in the sports industry, which unifies people regardless of age, gender, religion, or creed.
What are the different styles of tube socks?
Tube socks styles have evolved with the fashion industry and advancement of technology to the point where socks lovers are spoilt for choice with the numerous types available today. You can categorize tube stocks styles according to the following criteria: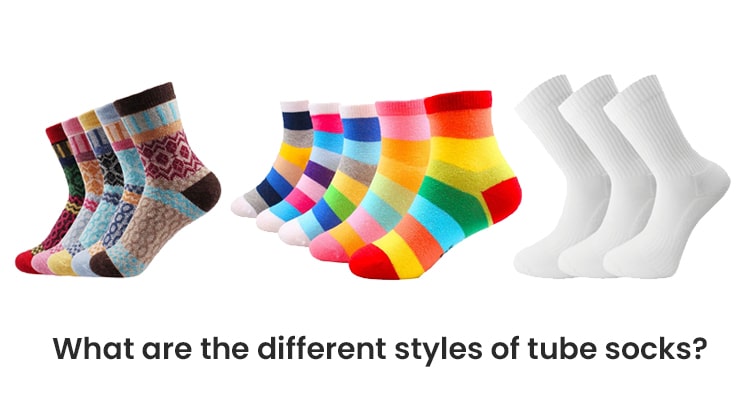 Colors
Some of the cool tube sock colors include:
White was the dominant color of the original tube socks produced by the nelson knitting company. Because white is a neutral color, you can easily match socks with different outfits and accessories.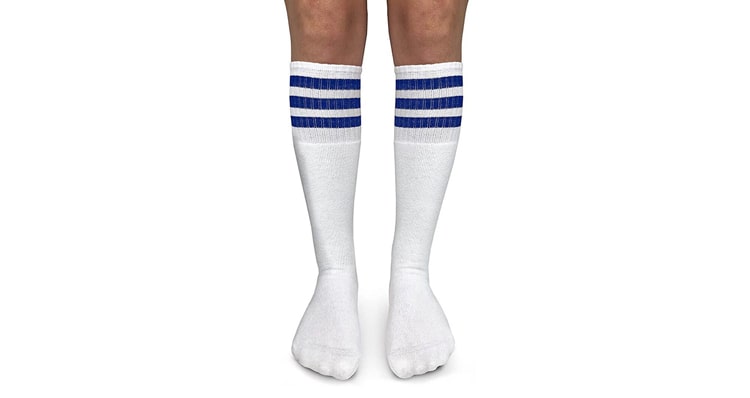 You can rock socks with pride colors as a fashion statement and celebrate your queer identity. Rainbow striped tube socks are every fashionable gay man's dream socks because they complement your cool outfits while making a statement.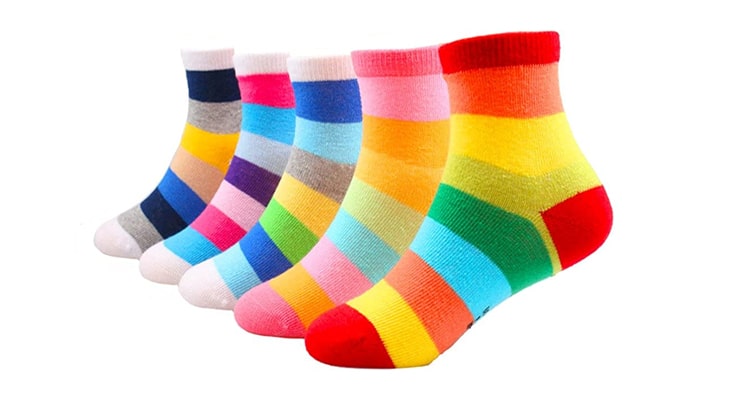 You can also get tube schools in various colors, including black, red, pink, or any other color you like.
Material
• Cashmere tube socks
The cashmere tube sock is suitable for wear in winter. The high fabric keeps you warm in cold seasons, protecting you from cold feet and frostbite. The cashmere is also ideal for cozying up close to a fire because the material is fire resistant.
• Cotton
Cotton tube socks come in various colors, absorb the perfect amount of moisture, and hug your foot comfortably without cutting off blood circulation.
How to style with tube socks?
Tube socks are increasingly becoming popular street socks of choice for men. While their rise in popularity is a good thing, you don't want to look like everyone every time you wear your favorite pair of tube socks.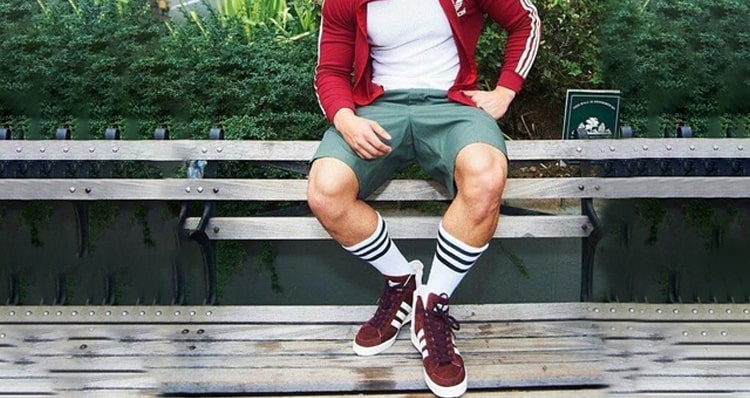 Here are tips to help you improve your styling game when wearing tube socks:
Walking around naked in nothing but a pair of high risers may seem unorthodox, but don't knock it off until you try it. On hot summer days or when you want to unwind after a tough day, feel to lock yourself indoors in nothing but a pair of colorful tube socks to keep you company.
Great underwear boosts your self-confidence when you can match it with some of your favorite fits or accessories. Whether you are a boxer, jockstrap, thongs, or a brief guy, you can match your excellent underwear with a colorful and stylish variety of tube socks. 
You can match a tube sock of any color with your favorite sneakers. Whether you have black, stripped, white, or red tube socks, you can wear them with any brand of sneakers, and they will look trendy.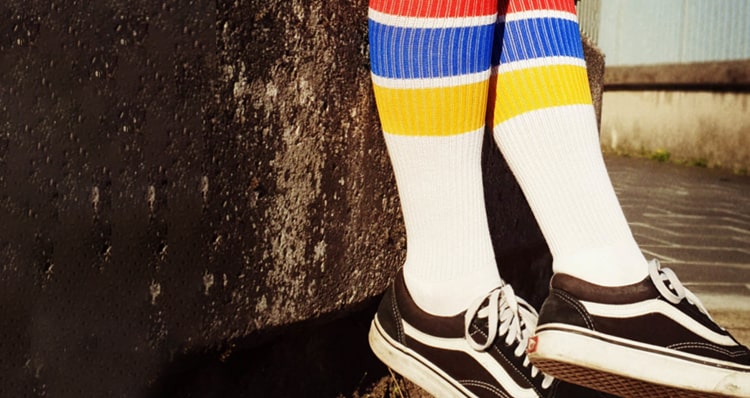 Step up your fashion game by matching a harness with tube socks. You can choose matching colors for your harness and tube socks or different but complementary colors that draw attention to your legendary fit and style.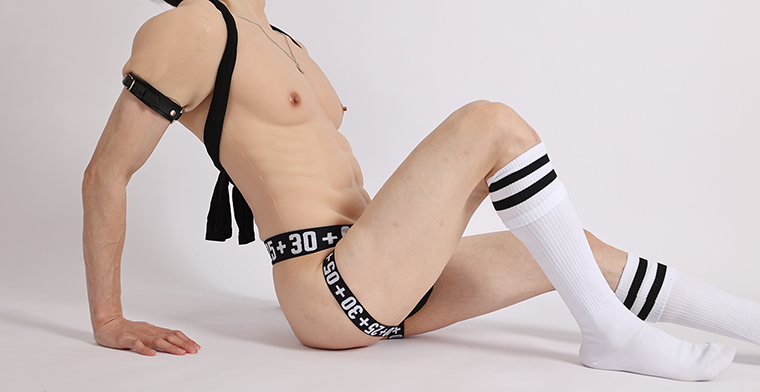 Baggy or tight shorts, a fitting T-shirt, and a pair of tube socks can help you pull an athletic look. You can wear the tube socks as a fashion statement or as a way to enhance your feet. If you love shorts but are insecure about exposing your legs, consider wearing tube socks to cover your insecurities.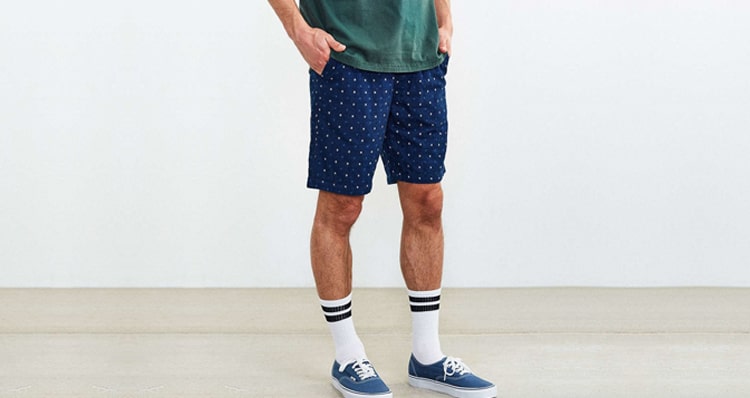 A tried and tested method to enhance your appearance is wearing a muscle suit. A muscle suit is an ideal way to quickly and safely increase your muscle mass without the inconvenience of working out or dieting. Once you have achieved your desired look, you can explore the use of tube socks and other accessories to enhance your appearance.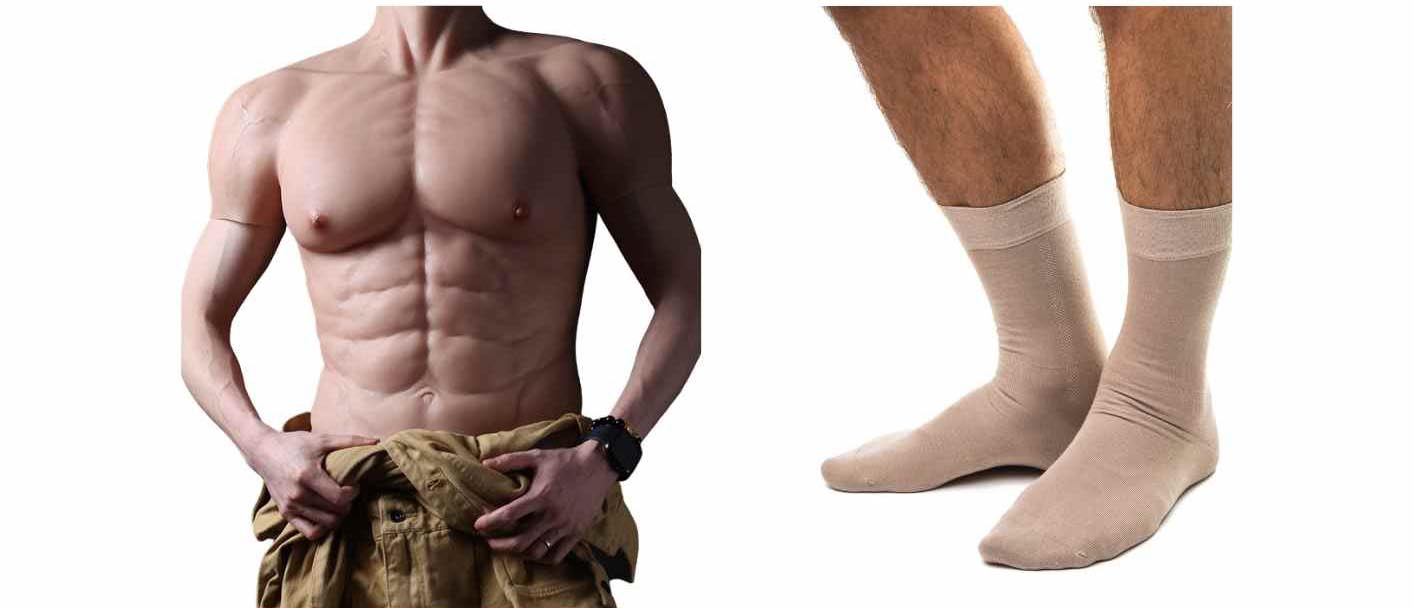 Conclusion
Tube socks' popularity in the last few years is because of their seamless transition from strict sportswear to streetwear. Men have embraced high-rise socks as a symbol of a fashion statement, making tube socks one of the fastest-rising trends in the fashion industry.