Gay men can also have their own man cave to have some time and space for themselves. Man caves are gay men's safe havens where they can store their collections, hobbies, and other things they enjoy. Read ahead to learn creative ways to style your man cave as a gay or queer man.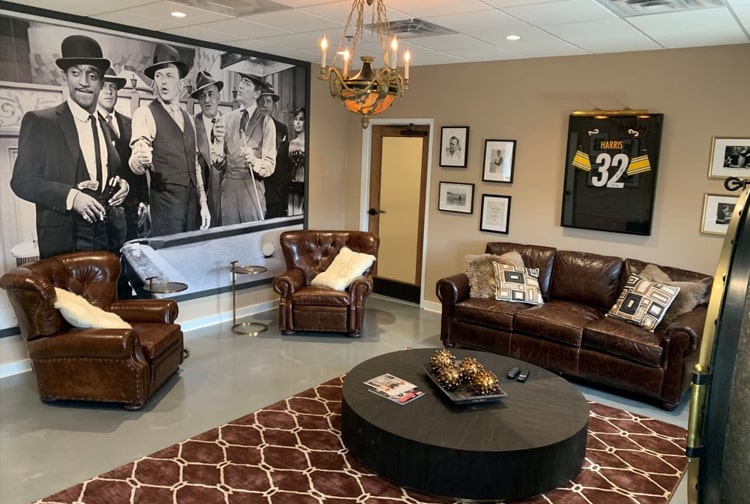 You've heard "man cave" being thrown around in heteronormative households, pertaining to the man's only place in the house where women and children are not allowed to enter. If that's the case, can gay men have their own man cave as well? Absolutely!
A man cave features equipment and memorabilia related to some male pastime, be it a favorite sport, band, or video game. Gay men also share their own sports and hobbies. They also crave quality alone time or time with the boys in their own man caves.
Man Cave Decoration Tips for Gay Men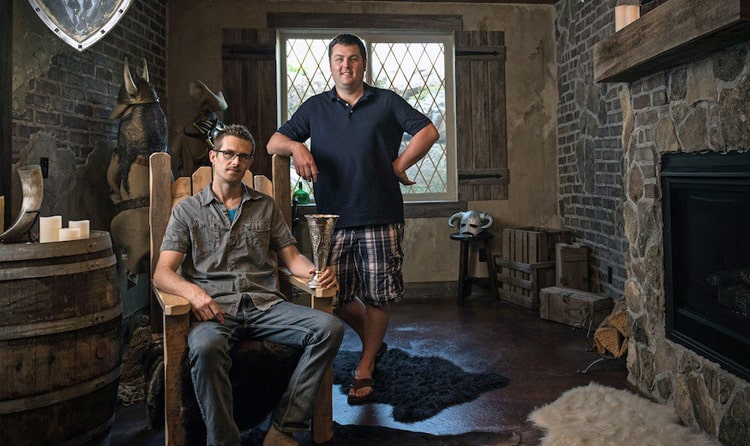 The following are some decorating suggestions for turning your man cave into your paradise and allowing you to accommodate a select group of men to do exciting activities with.
Give Your Mancave a Personality
Before even thinking of possible decor you can incorporate, think about the overall theme or mood you want your man cave to have. Many men, straight and queer alike, prefer their man cave to reflect their personalities, including their likes, hobbies, and interests.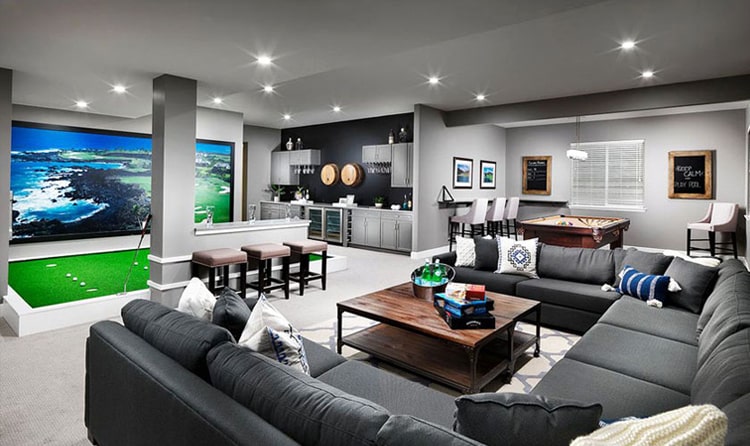 Some also incorporate their life story through designs such as paintings and wallpapers. This can give you a sense of uniqueness and belongingness. It also makes your man cave less boring.
Tip: You can create a mood board (like on Pinterest) with a collage of images that pay tribute to your personality. That way, you can determine the feel and mood you want to set in your man cave. At the same time, you have a reference of the things you want to store in your mancave.
Look for Online Inspirations To Recreate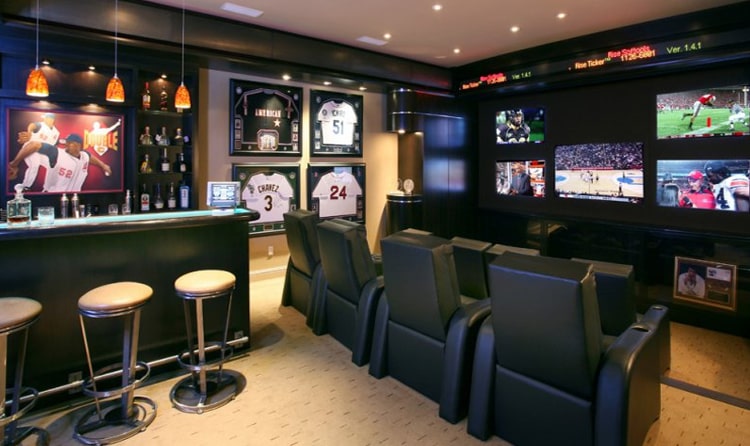 By now, you already have a general mood and atmosphere for your man cave in mind. One way to make your decoration planning and process more manageable is to search for decor inspirations that you can recreate for your own man cave.
Consult online resources (i.e., Pinterest, Instagram) for your man cave's overall mood. It is now possible to locate pictures of famous bars and clubs online and recreate their atmosphere in your own home. Take careful notes on the color palette, furniture design, and art instructions to get a feel of the overall aesthetic you're going for.
Strive for Balance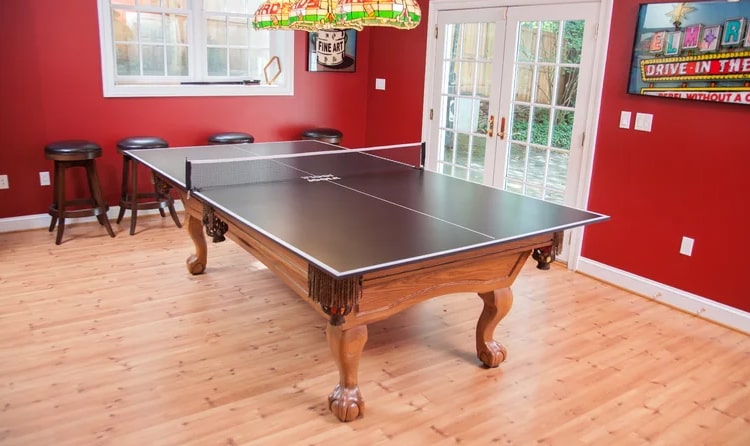 Give yourself a moment to assess how you can efficiently use and divide the space in your man cave room. Even though this room is expected to hold all your stuff in place, you should be strategic in organizing your stuff to maximize as much space as possible.
Imagine this context as an example. It's completely acceptable for gay men to want to build a space that includes billiards, table tennis, or air hockey. While fun, table games may quickly become a space-hog if placed at the heart of a room.
Put your largest pieces to one side to create breathing room, and don't forget to add details like a fully stocked bar, a TV area, and a smaller desk for cards or other games; you'll love the flexibility this provides.
Prioritize Quality and Comfort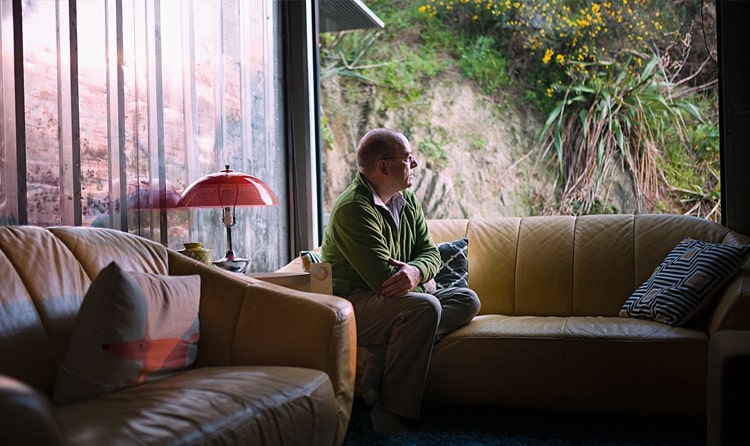 Your man cave should be a place where you feel the most relaxed, away from the hustle and bustle of the outside world. Thus, you must pay attention to the quality of your fixtures and furniture and the comfort that they bring.
For example, make sure you can rest easily on a couch before buying it. For instance, the iconic Eames Lounge Chair was developed by an artist who researched the human body to create the most comfortable chair ever. You might go to supermarkets in a pinch to furnish your room, but the bean bags and chaise lounges they sell there lack the quality, style, and comfort you need.
Style and Design Your Man Cave Accordingly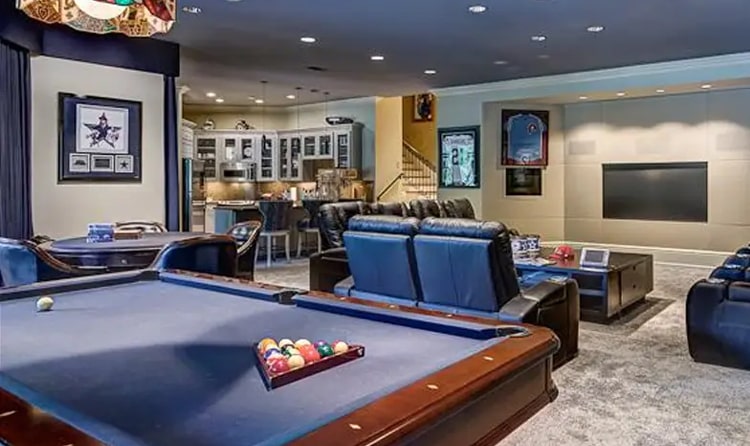 To each his own. One man has different needs and preferences, unlike others. We've come up with the following man cave designs you can choose from, depending on your liking.
Trendy and Posh Den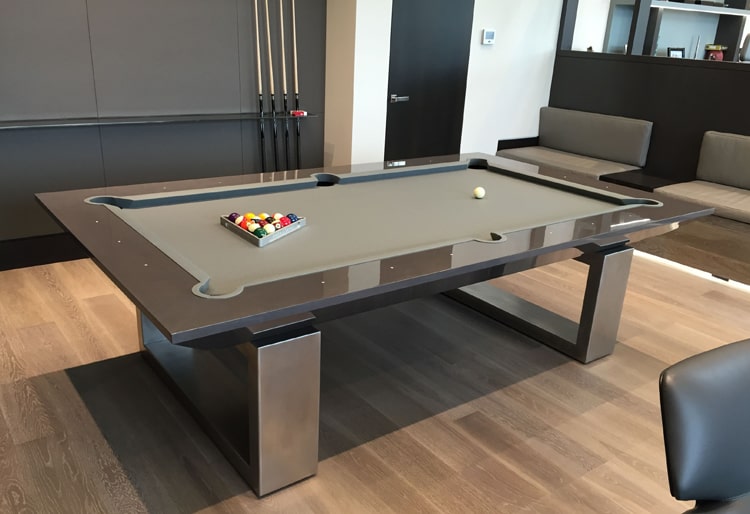 The glossy hardwood floors, chrome billiards table, and dark walls give this attractive room an air of sophistication. It's so posh that you might require a suit and tie to play snooker there.
The New Cowboy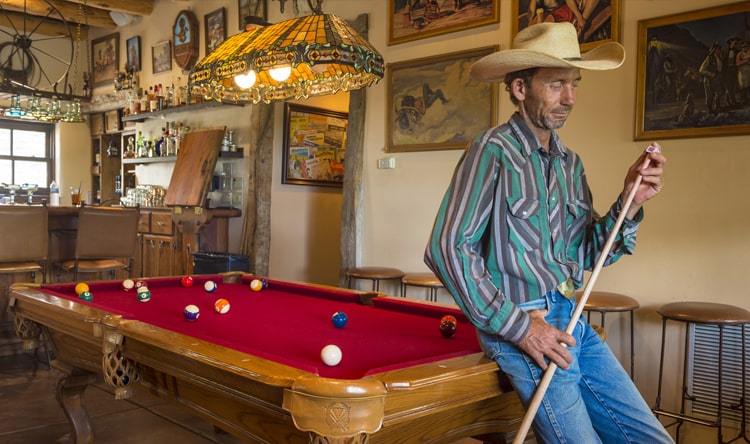 This is the ultimate sports-watching or movie-viewing den, complete with luxurious couches and a massive screen. A mid-mod Ping-Pong table, pendant light, and game table complement the room's rustic, macho vibe thanks to the barn wood wall treatment, massive rafters, and rope lighting.
The Makeshift Bar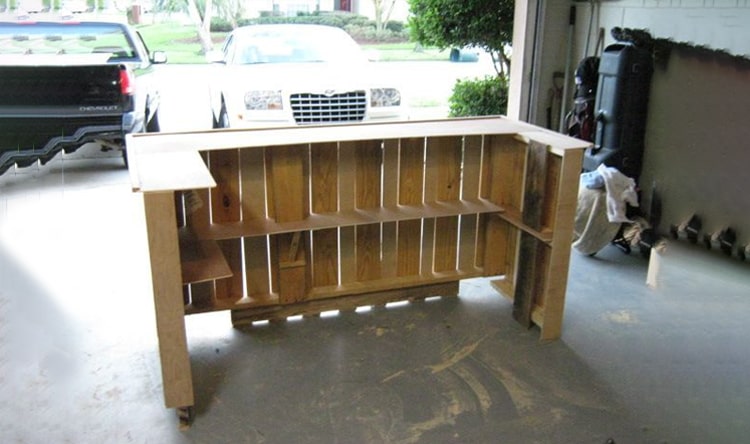 Convert unused space into a unique bar. If you have an extra area under the stairwell in the basement, you can transform it into a man cave bar. The metal bar stools can complement the dark wood bar and white shelves. Any time may be happy hour in a place like this.
You can also add neon lights with LGBTQ+-related statements, posters of your favorite movies, or any collectibles worth bragging about. Don't forget to include your favorite beer and drink of choice.
Kinky Man Cave
Remember Fifty Shades of Grey's Red Room of Pain? You can definitely recreate that if that's something you're into. Have your partners pay you a visit, and share your man cave with them by doing different kinks that tickle your fancy.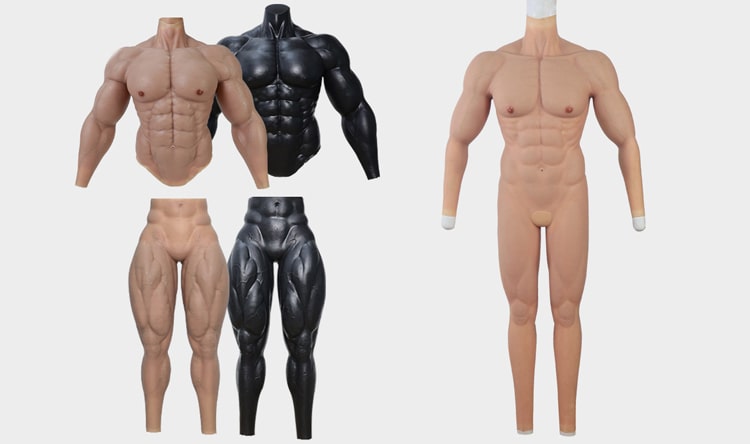 Fill your kinky man cave with essential sex gear and props. Smitizen offers high-quality sex gear such as body and muscle suits, giving you your dream body overnight. You can also browse for various masks to intensify your role-playing sessions. These sex gear are manufactured from top-notch silicone material that makes them super comfortable to wear, realistic, and highly durable.
Dedicate a shelf to leave your sex toys and gear. Make sure your kinky man cave has enough ventilation just to be ready when things heat up.
Exhibit your Passion and Interests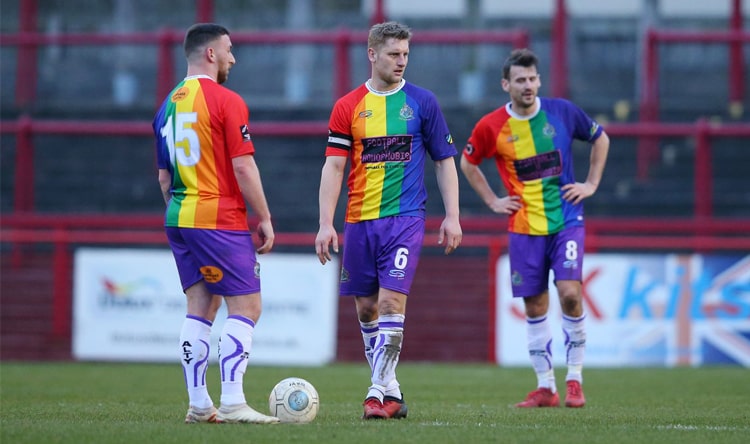 Some gay men have a strong liking for sports. The relationship between men's "man caves" and sporting events is as old as the man caves themselves, much as the relationship between bars and alcoholic beverages. Most people who put in the effort and cash to build their own man cave already have at least a couple of must-have items of sports memorabilia lying around.
Hanging up posters of your favorite films is also a great way to make any space feel more homey and personal. Aside from sports and movies, you can display any object you feel passionate about or deeply connected to.
Install a Mini Fridge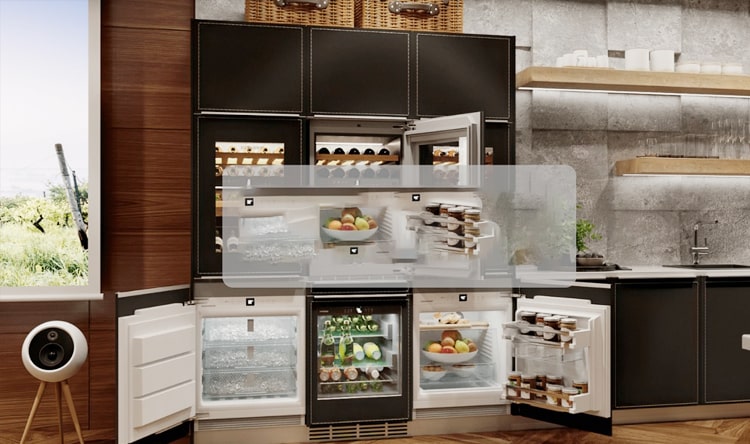 Man caves are incredible because they eliminate the need to go outside, allowing you to enjoy a refreshing beverage without leaving the comfort of your hideout. A refrigerator, whether compact or full-size, is an advantageous accessory. Those who have the room should build a bar to wow their visitors with sophistication.
Have a Liquor and Beverage Section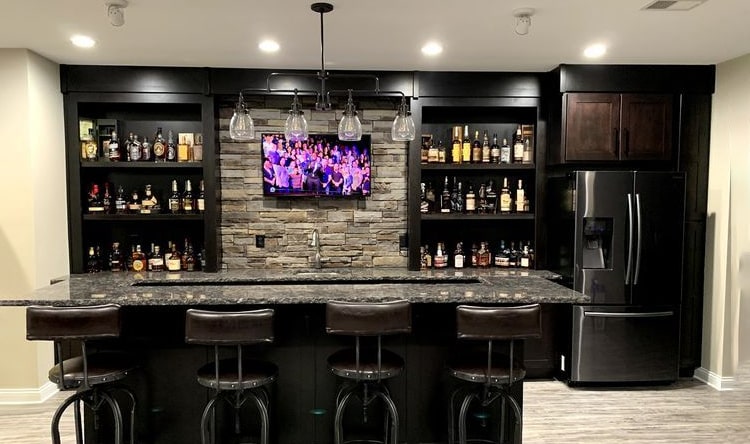 Connected to the previous tip, it also pays to have a space dedicated to your favorite beer and beverages. Not everyone appreciates a sober setting, after all. Liquor bottles are one inexpensive yet stylish option for man cave decor.
If you enjoy wine, you can make a section of your man cave into a wine cellar. It's best to store them in a minibar. Mini bars can include anything from a refrigerator to wine coolers and bar chairs if there's enough room. Most men prefer L-shaped layouts because they fit snugly into awkward nooks.
Have Your Own Mini Theater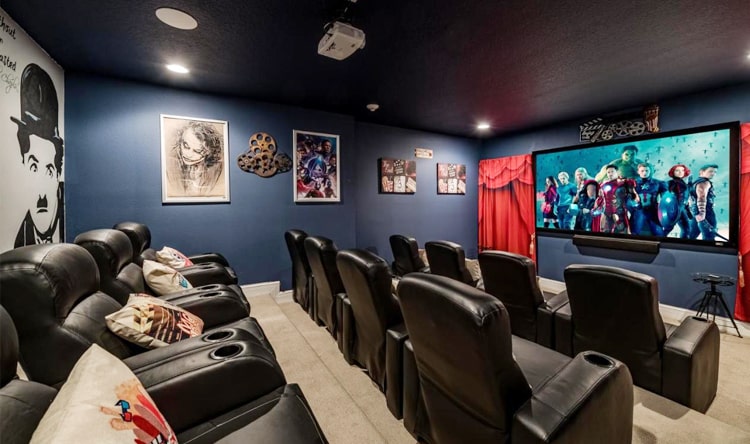 When it comes to a man cave, the television stands as the focal point of the room. After all, the point of chilling is relaxation, and there are many ways to achieve it. For the ultimate man cave experience, a massive television is a must-have accessory. A room that can absorb sound is ideal.
And if you and your loved ones aren't sports fans, a big flat-screen TV is great for watching movies together. From now on, spare no expense on the ancillary equipment. Use an afternoon to mount and link up your home theater sound system and all the necessary components.
Create a Home Gym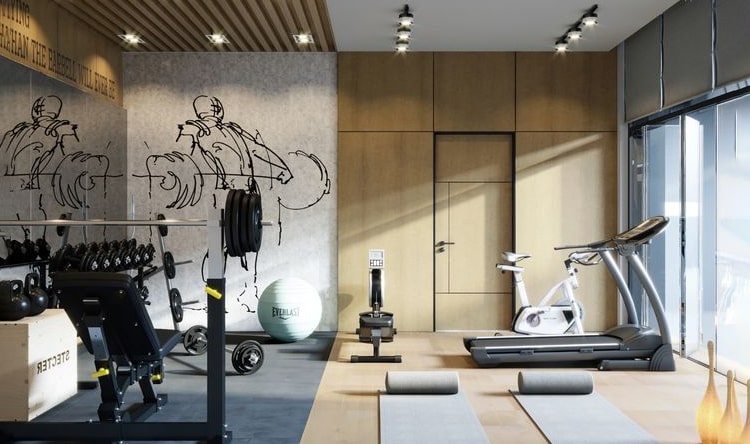 Many gay men are invested in building their muscles and maintaining a hot physique. Thus, installing a home gym in your man cave can also be a great idea. Pick the essential workout equipment, such as barbells, dumbbells, and yoga mats, to store in your fitness man cave.
Conclusion
Whether you are a gay man living on your own, or a family guy, it's crucial for guys to have their only space in the house to relax and unwind.
When designing a man cave, it's crucial to remember that the room's contents will be entirely up to you. Your man cave should be decorated in a way that caters to your needs and preferences.