Are you aware you can use men's body shapers to keep you in shape? Do you have a men's shapewear tacked away in your closet? Contrary to popular belief, shapewear is not only for women. It can also be used by men that want to look healthy, sexy, and fit. If you wish to hide extra belly fat, keep your love handles out of sight, or conceal your bulges, men's body shapers can make you look slim, toned, and fit. This article will explore shapewear for men, discuss the best shapewear, and where to get them. 
What is shapewear for men?
Have you ever thought about using male shapewear? Are you embarrassed to buy shapewear or tell people you wear them? Unfortunately, some men are reluctant to use body shapers because of the taboo surrounding the topic.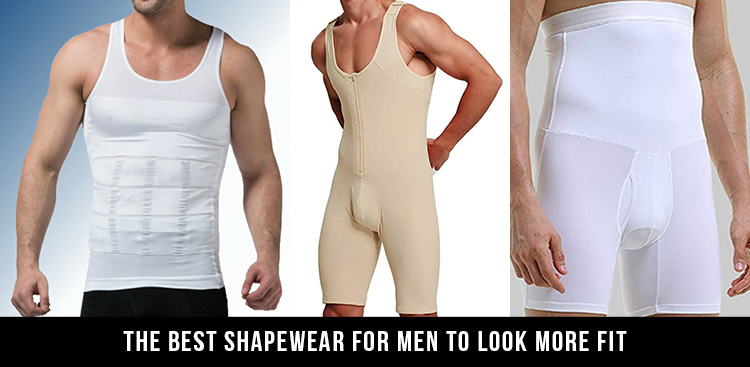 Men's shapewear is apparel you can wear to make your body look more appealing. Shapewear is any apparel you can wear to make your body appear slimmer and fit, including body suits, corsets, waist trainers, and underwear. Most shapewear is skin-friendly and highly elastic, such as spandex, nylon, cotton, silicone, or cotton.
Male shapewear is ideal when you want to look your best but don't have the time or inclination to adhere to a diet or workout program.
What is the purpose of using men's shapewear?
Some of the benefits of using men's shapewear include:
Make you feel confident.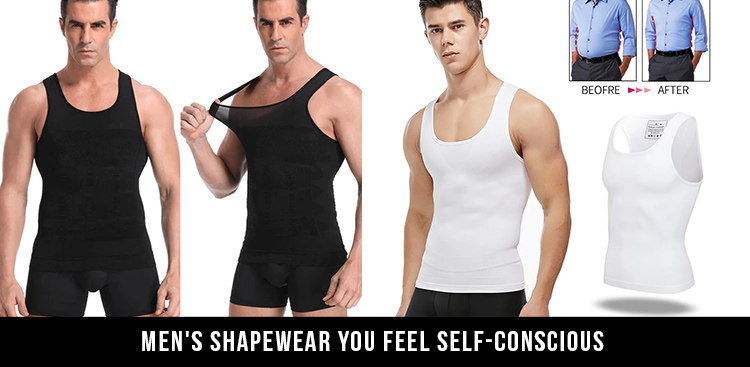 Your body size and shape can make you self-conscious, affecting your self-esteem. Wearing shapewear can transform your appearance by helping you hide some of your insecurities. If you feel insecure about a bulge, fat, or paunches, you can wear shapewear to give you a toned appearance, which can make you feel confident.
Solution for enlarged male breasts (Gynecomastia)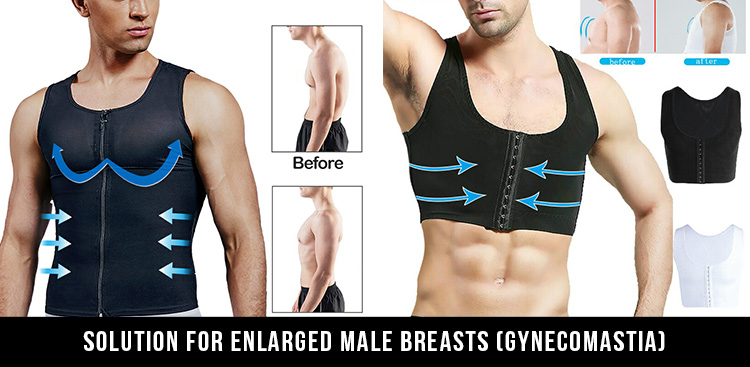 What do you do if you have unconventional male breasts? Stay at home and hide in shame? Certainly not! As a man, if you have unconventionally huge breasts, you can use surgery to reduce the size. But what if the thought of getting surgery is out of the question for you? Let's be honest. Surgeries are scary and can be pretty expensive. A better alternative to your Gynecomastia problem is using men's shapewear to contain your breast. For instance, you can wear a tight male vest to make your chest look slimmer.
Improve your posture
Are you aware that wearing shapewear can help correct your body posture? If you have a bad posture or experience back pain, wearing a body shape can help you reduce the pain and correct your posture. A body shaper provides excellent back support, allowing you to maintain a more erect posture.
The 8+ best men's shapewear
Some of the best men's shapewear include:
Belly girdle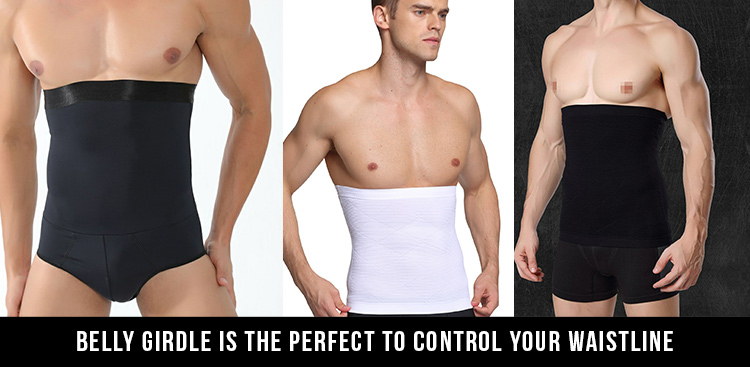 The belly girdle is the perfect body shaper to control your waistline and tummy. The belly girdle provides firm compression around the stomach, helping to flatten your abdominal area. The girdle also provides a high reduction against your butt and thighs, making your butt look firmer, and your legs appear trim and fit. You can get a belly griddle with a front pouch, which allows you to use removable padding when you want your bulge to look fuller.
The body shaper is perfectly designed to suck in your stomach, boost your butt, and make your waist look slim without sliding down your body. Most belly griddles are made of soft material, so they are comfortable against your skin. Griddles are also highly elastic, making them the perfect underwear for work, sports, or exercise.
High-Waist Tummy Control Shorts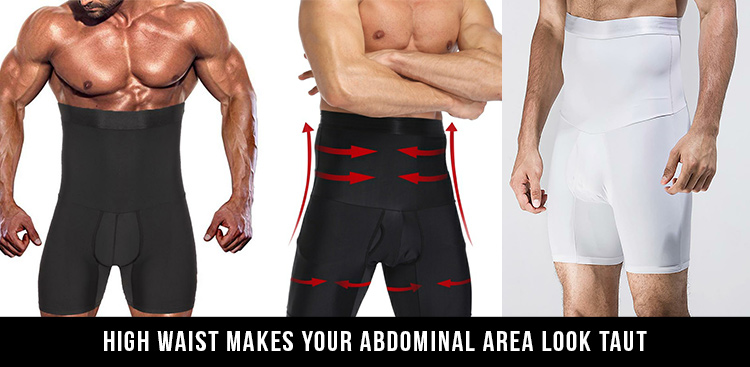 You can't go wrong with high-waist tummy control shorts or briefs if you are looking for quality body shapers to help you get into shape. The high-waist shorts are ideal if you want to flatten your stomach, slim your waist, or lift your butt. The body shaper is made of high-quality materials such as spandex and nylon, which are highly elastic, facilitating free movement.
The high waist offers firm compression that makes your abdominal area look taut, butt round, and fit and provides maximum support for your lower back. 
The shaper is perfectly designed to accommodate your balls and penis, making it comfortable to wear for extended periods. Whether you have a long business day at work, attend a wedding, or work out, you can wear the high-waist tummy control shots to get a trim figure.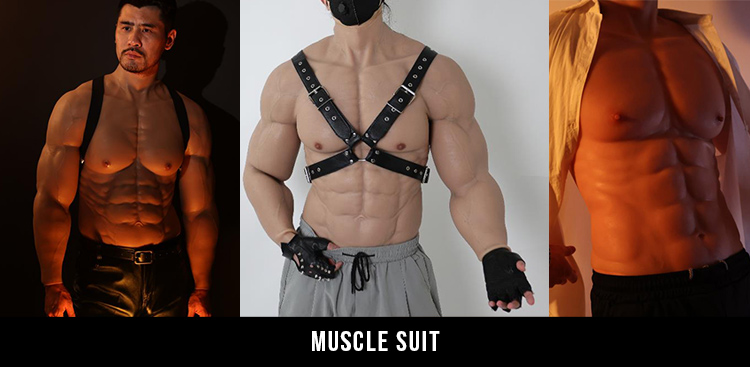 If you are looking for a comfortable and easy-to-use body shaper, consider getting a muscle suit to make you look fit and masculine. You can get an upper, lower, or full-body suit depending on the features you want to accentuate. A muscle suit can help you gain realistic-looking muscles instantly. The muscle suit costume comes in various colors, including tan, natural, Caucasian, and dark, allowing you to get one that matches your skin color.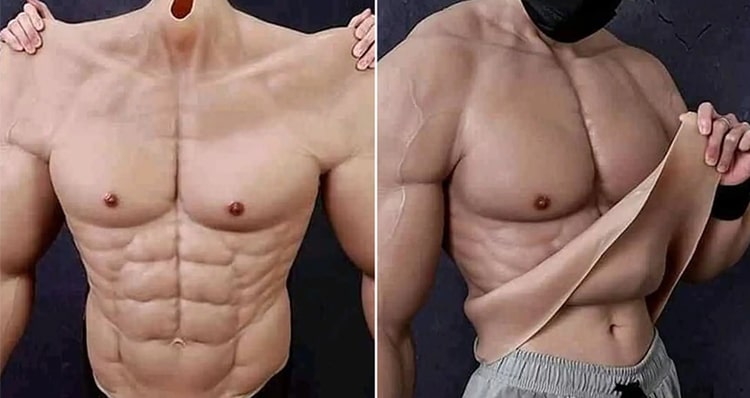 You can shop for a muscle suit to get your desired toned look for a roleplay, cosplay, Halloween, or photo shoot. You can also wear a muscle suit as part of your daily wear to give you a muscular build that makes you look manly. A muscle suit costume is a silicone, skin-friendly, and comfortable to wear for extended periods. The outfit is highly elastic, so you can put it on and take it off quickly.
Men's Sweat Belt for slimming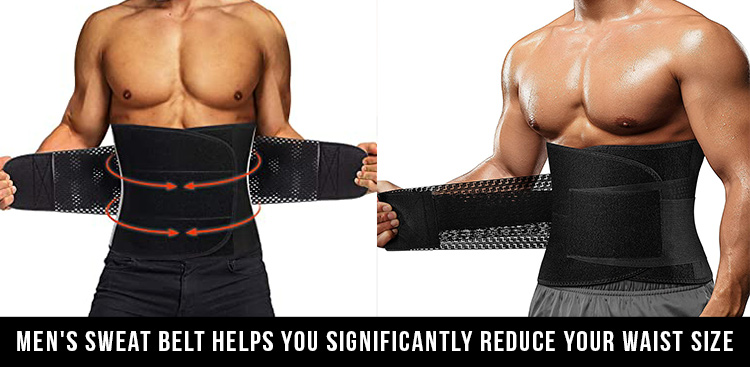 The men's sweat belt is perfect for helping you significantly reduce your waist size. The belt is strong and stretches comfortably to facilitate free movement, whether at work, home, or school. You can use the belt to suck in your stomach, making it appear firm and toned, and support your lower back to correct your posture. You can also use the belt to increase your thermal activity, which increases the rate at which your body burns calories, helping reduce your waistline.
Men's Swimming Vest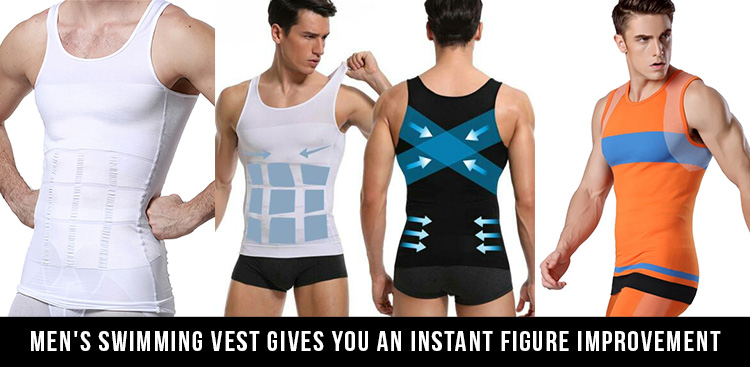 The men's swimming vest is the perfect shapewear to give you an instant figure improvement. The vest provides firm compression to keep your out-of-shape body hidden and gives maximum support to your lower back, helping you maintain a good posture.
Compression tank tops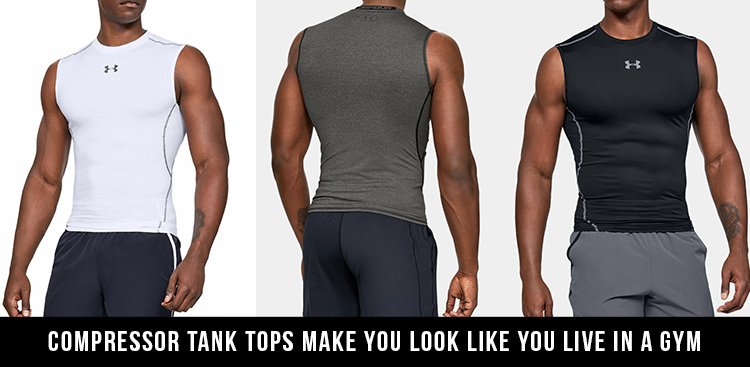 Compressor tank tops are perfect for you if you are looking for body shapers that make you look like you live in a gym. The tank top is made of strong, highly elastic material that quickly creates the impression of toned abs when worn. Most compression tanks have a mesh design to facilitate air circulation, reducing sweating when worn.
Corset Slimming Body Shaper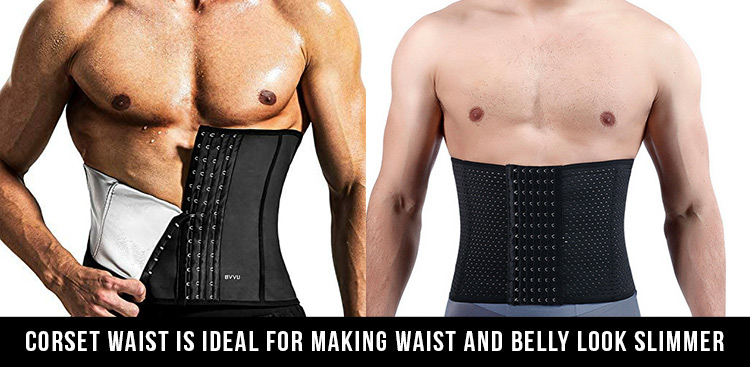 A corset waist slimming body shaper is ideal for making your waist and belly look slimmer. A corset body shaper comps your abdominal area, making your stomach appear firm. The shaper is made of highly elastic material that facilitates free movement, enabling you to perform your daily activities seamlessly.
You can shop for a corset with a front zipper, making it easier to put on or take off.
Sculpt Cotton Crew Neck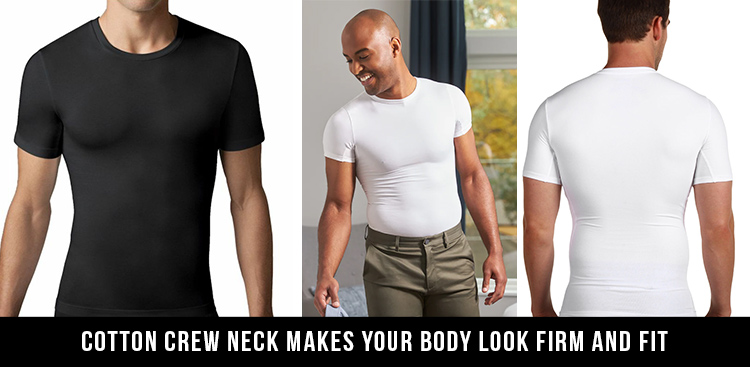 The cotton crew neck is the perfect undershirt to make your body look firm and fit. With a sculpting neck undershirt, you can hide the love handles, bulges, and paunches you don't want the world to see. The sculpt cotton crew neck contains breathable mesh zones that facilitate air circulation, giving you a comfortable feel when wearing the shaper.
When shopping for a crew neck top, search for one with short sleeves, so they don't peek out when wearing short-sleeved shirts. You can also shop for a crew neck undershirt with a perfect length to make it easy to tuck in when worn under your daily clothes. If you are a button-shirt kind of guy, consider getting v-necks to give you room to unbutton your shirt at the top.
Full Bodysuit men's shapewear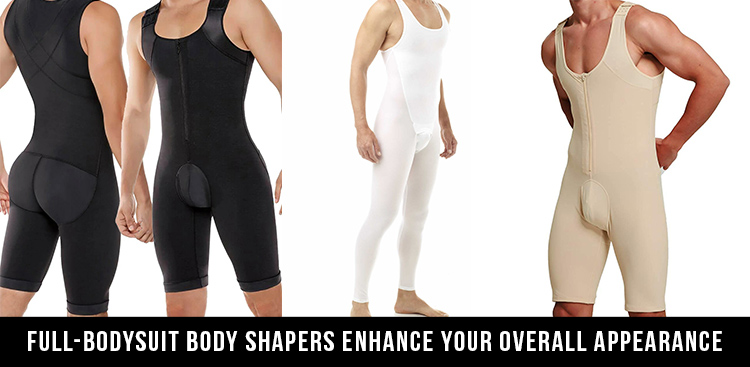 The full-bodysuit body shaper is ideal if you are looking for the perfect shapewear to enhance your overall appearance. The clothing item targets problem areas around your hips, derriere, chest, and stomach to give a powerful, masculine look that increases your male appeal. The entire body suit provides firm compression around the chest, waist, and abdomen, giving you a toned appearance.
Where to buy men's shapewear?
Do you want to look your best using men's body shapers? Does wearing body shapers mean you should use your total savings to achieve your dream body? Not! You can purchase your favorite body shapers from notable sites that sell high-quality men's costumes at reasonable prices.
Some great sites that sell men's body shapers include:
Forfun is the go-to store for amazing costumes that enhance your male appeal. The site contains sexy, sensual, and stylish men's outfits that can help you achieve your dream look. Whether looking for fetish wear to spice up your sex life or shapers to keep your body in shape, ForFun has covered you. Create an account on the company's official page, sign in, and enjoy a wide assortment of incredible men's shapewear.
Smitizen boasts a vast collection of muscle suits that can instantly increase your muscle size and shape. Smitizen's muscle suits are realistic-looking, giving you a believable change in appearance, making it virtually impossible for people to notice you are wearing a costume. You can wear Smitizen's muscle suits to hide your unimpressive body with a layer of realistic-looking muscles.
Dailyjocks specializes in selling stylish, sensual, and high-quality male garments and accessories. The site has a wide selection of fetish, swim, underwear, and sportswear to make you feel sexy and confident.
Dark Room has a fantastic collection of body suits, fetish wear, and male accessories. Whether looking for leather costumes or steel chains to spice up your life, Darkroom has it all.
Conclusion
Men's body shapers help men achieve their ideal bodies without the hassle of hitting the gym or following a diet. Whether you are making your first-time customer or a veteran in men's shapewear, you can find a wide assortment of fabulous clothes to help you enhance your appearance.