There's no need to be sheepish about boots.
Boots are not just a fashion style for country boys and loggers. A pair of boots can add a touch of style and dapperness to any man's outfit – even if it's just a simple one. So whether you're looking for Chelsea boots, chukka boots, or something a little more rugged for your taste, we've got you covered in this guide to the best boots for men.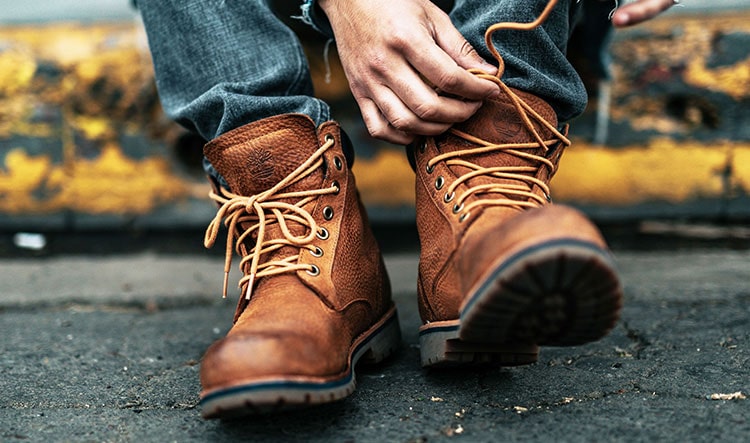 Got no idea about the different types of boots available? Do not worry. We'll introduce you to each how and give you a nice descriptive visual on how you can match them with your daily outfits for the best and maximum effect.
Why do men love to wear boots?
Let's start with the basics. 
There are many reasons why men love to wear boots. 
For starters, boots are very comfortable to wear. This type of footwear is designed for comfort and long wear, so it doesn't matter if you wear them all day. They would still feel fabulous on their feet. 
Another good reason why men love to wear boots is that they are stylish and versatile. You can pair your boots with any clothing without feeling like overdoing it.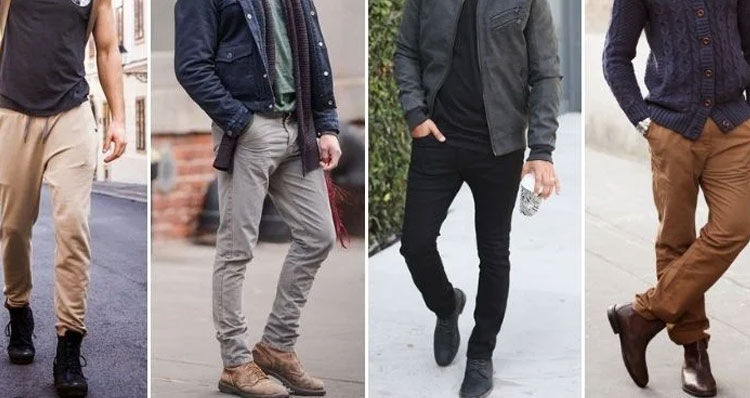 Most importantly, boots make you sexy with a rugged yet refined look. You can wear a nice pair of pants and a dress shirt, but adding a pair of boots to your ensemble will give you that overall sexy and rugged look.
What are the types of boots for men?
There are many types of boots for men that you can choose from. If you don't know what they are, we made a quick list for you.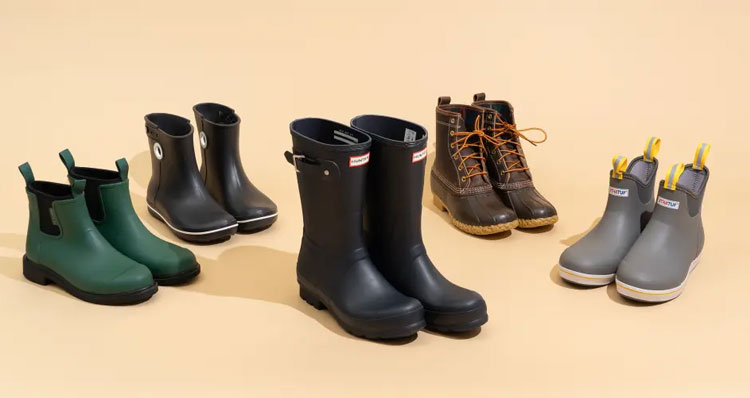 Chelsea Boots
The Chelsea boots are named after the affluent London Chelsea during the fifties and sixties. This type of boot is ankle-high with a close fit. What makes them different from regular ankle boots is that Chelsea boots have an elastic side panel, their most distinguishing quality.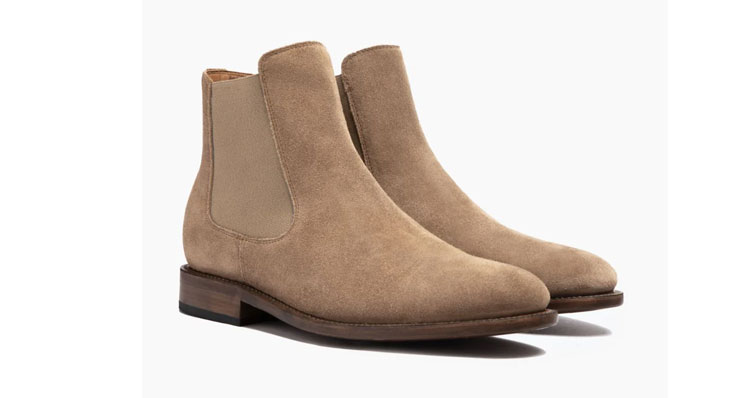 Next on the list are Chukkas boots. Like Chelsea boots, these boots are ankle-high, typically made with a mix of leather uppers or suede with rubber soles. It also has two or three pairs of eyelets with open lacing and is a good pair of boots to partner for button-downs, sweaters, or polo shirts paired with chinos or dark denim.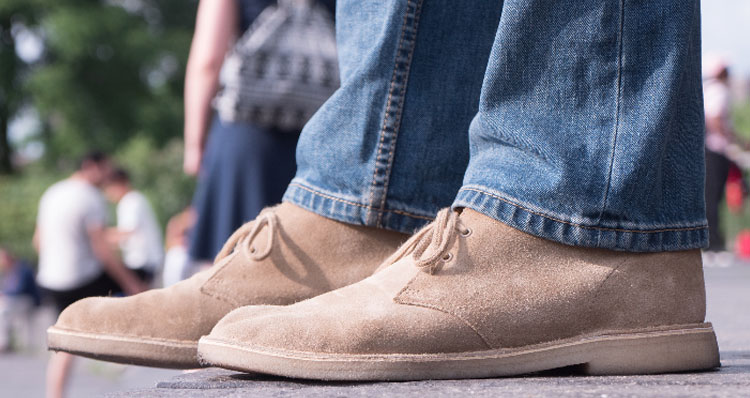 Work Boots
Of course, as the name implies, work boots are heavier and geared for work-related activities since they are steel-toed. The added reinforcement protects from constant compression or falling objects associated with someone's work. This type of boot is also ideal for avoiding a wide range of foot injuries and is sometimes called safety boots.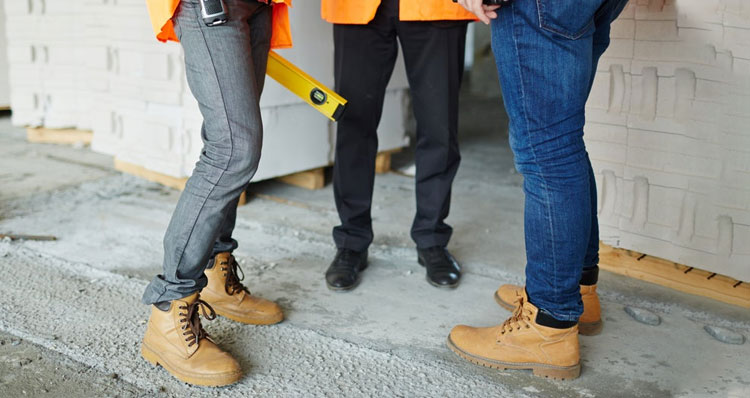 Cowboy boots
Of course, part of our list will be the most popular cowboy boots. This boot type is slightly different from most boots because it comes with a moderately high heel and can extend as far as your mid-calf. It also comes with a pointed toe and is the iconic boots worn by horse riders and cowboys. As a fashion item, cowboy boots are classically stylish, practical, yet very sturdy thanks to their leather material.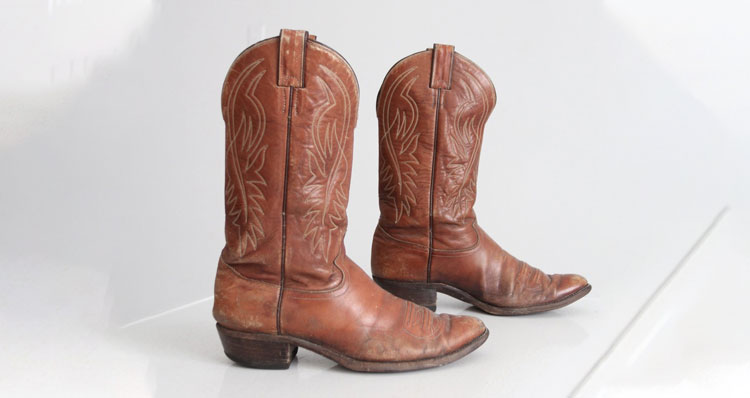 Motorcycle boots
Cowboy boots somehow inspire motorcycle boots. But instead of riding horses, you wear it when riding a motorcycle. Compared to cowboy boots, motorcycle boots can be below your knees or above your ankles. It's also created to protect you while riding, especially from the heat of the motorcycle.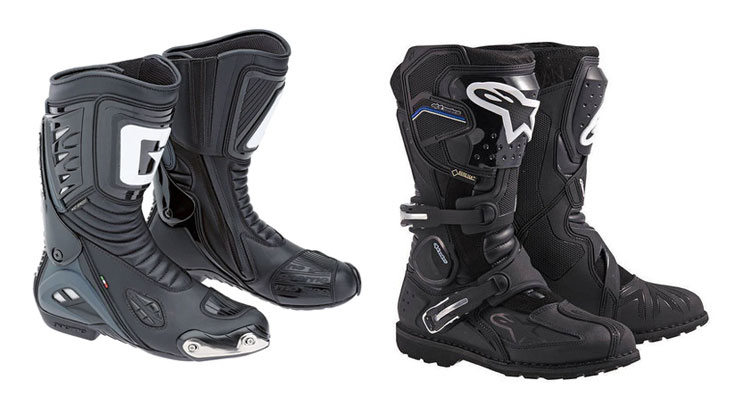 Military Boots
Also known as combat boots, military boots are designed for foot protection and ankle stability and to provide a good grip for people during combat or when training in a rugged environment.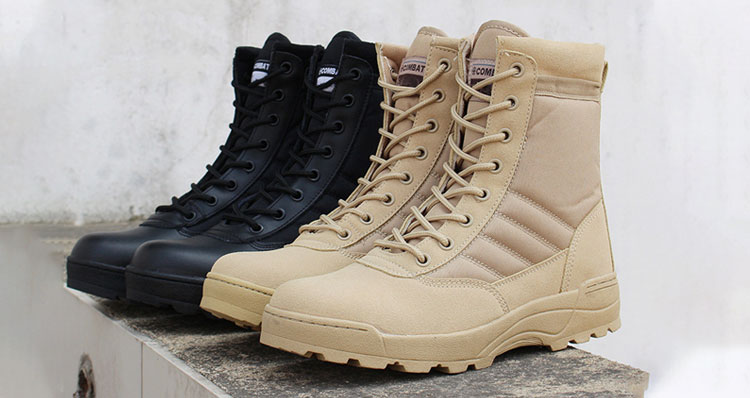 Lace-up dress boots
Given their name, lace-up dress boots sound a little fancy – and they can be. If you're all for dressing up and making a fashion statement, lace-up dress boots are the right choice for you. Compared to other types of boots in this list, lace-up boots are firmer, so their fit remains the same for a long time. Some of the most popular lace-up boots options are the derby, blucher, and oxford. They're also the best pair of boots to go with suits or if you need to go somewhere fancy and want to be comfortable yet rugged at the same time.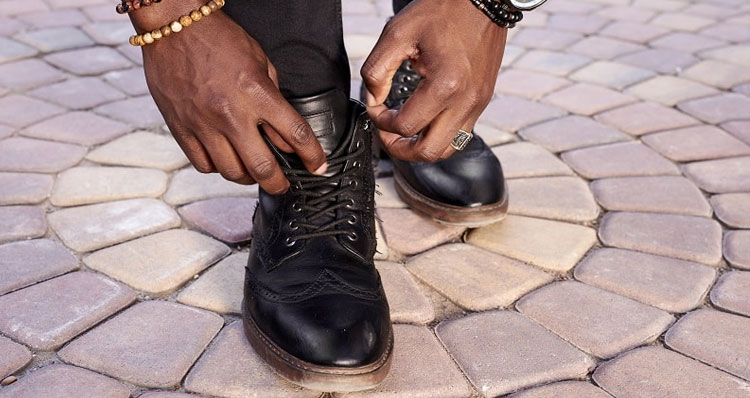 How to style boots for men?
So how do you pick a boot style? Here are some fun ideas if you're all for dressing up:
● 

Jeans and shirt
When wearing jeans and a sweater, boots will do since it's the most casual wear you can have daily.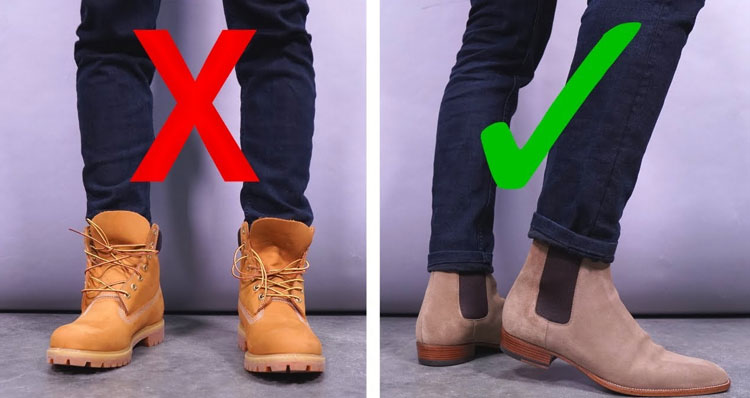 ● 

Slack
For slacks and a dress shirt, fancy choices like lace-up boots are good options. You can also go out of the norm and pair it up with Chelsea boots.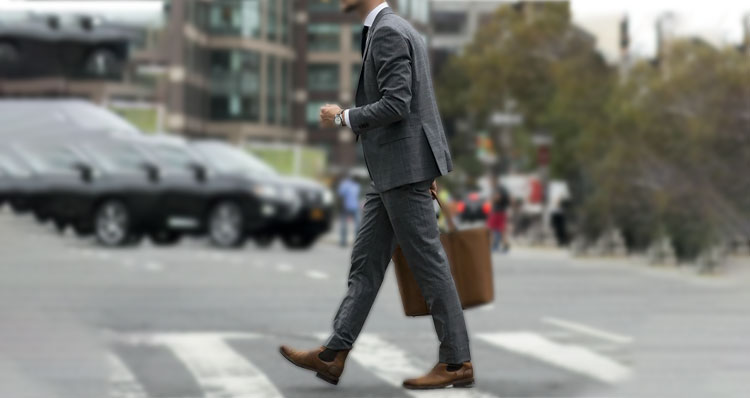 ● 

Latex pants
For latex pants, suede or printed leather would be good options. Hence you can choose between a Chelsea, chukkas, or cowboy boots.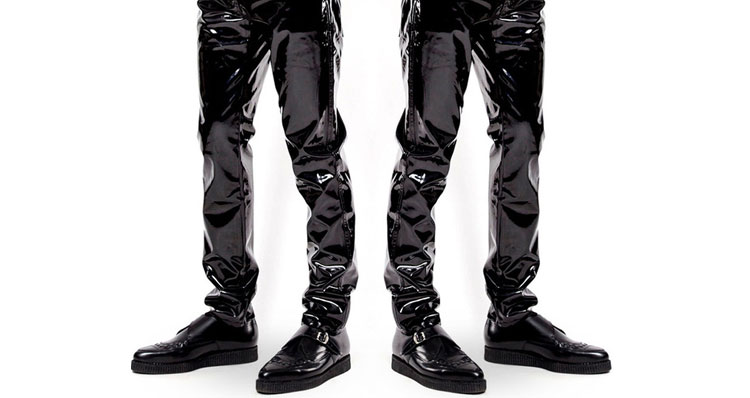 ● 

Harness
For harness suits, the perfect boots to pair them with will be the work or safety boots, which will perfectly work for and complement this type of wear.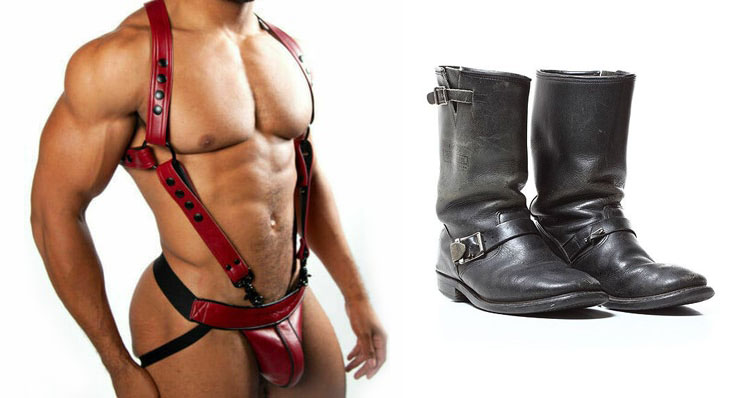 For muscle suits, any boot that reaches your ankle is a great pair when wearing muscle suits. You can pick any boot from our list, but maybe try to avoid the more fancy options like lace-up boots.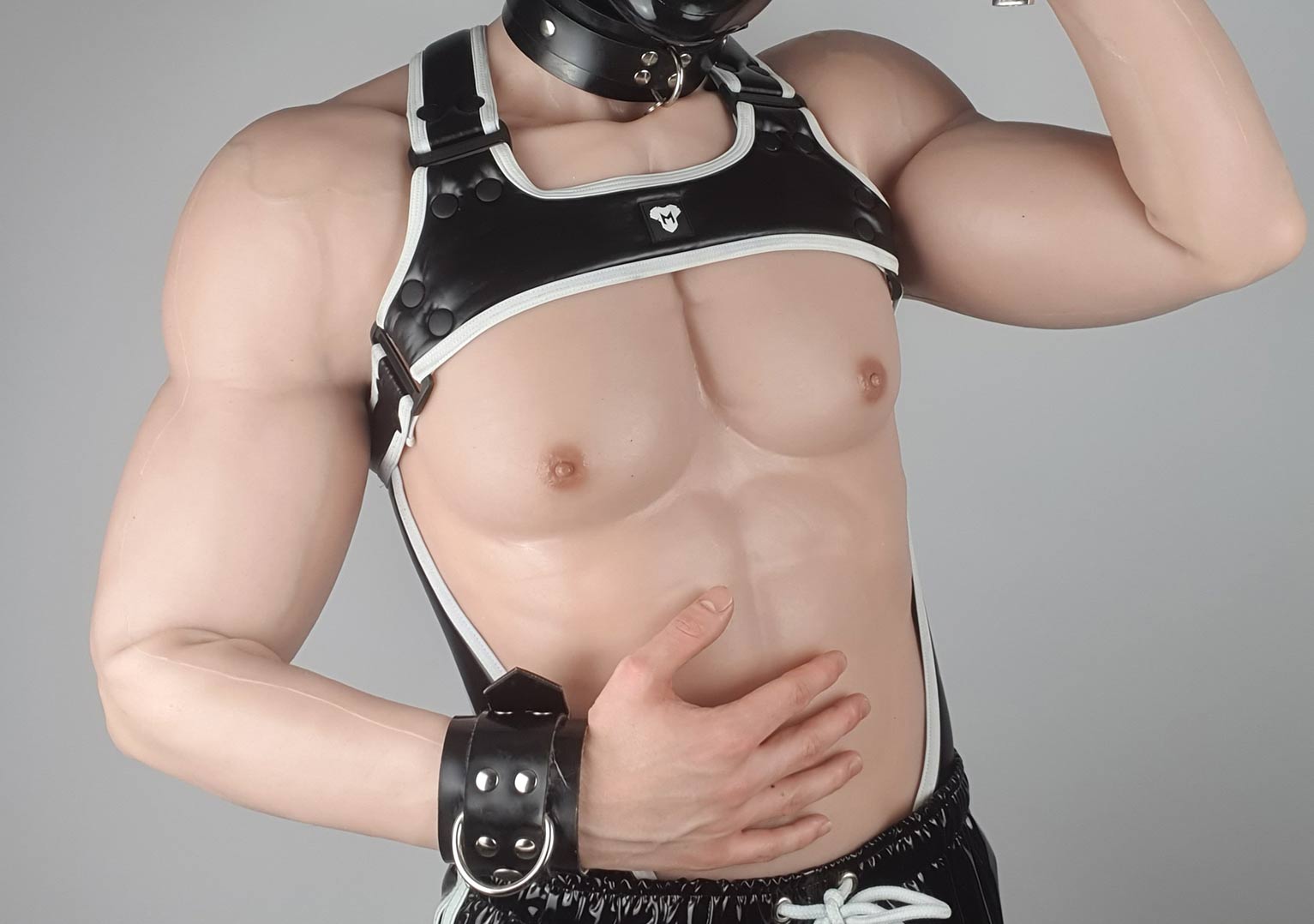 ● 

Leather pants
Like latex pants, leather pants would look lovely when paired with suede or printed leather boots. Both are good options.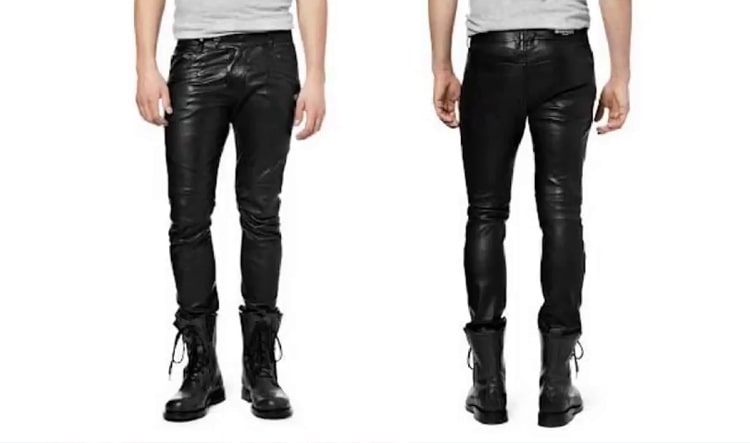 ● 

Underwear
You can wear any boots while showcasing your underwear. At the same time, you can create a fashion statement that is all unique to you. It depends on your personality, and the kind of boots you think will look the best with your chosen underwear.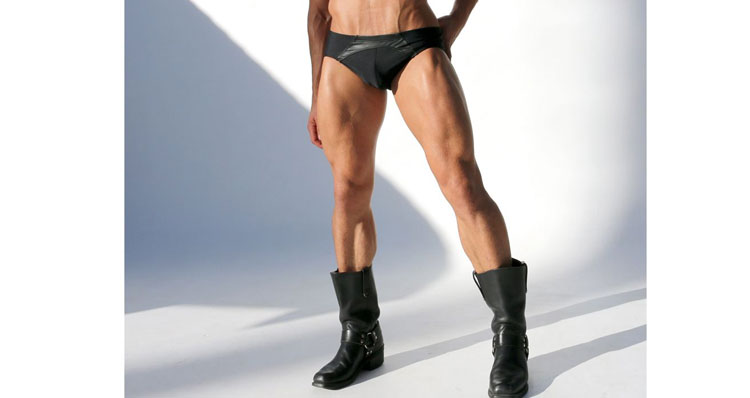 Conclusion
Boots are convenient yet can be stylish when appropriately paired with any clothing. If you like to experiment, you can check out different outfits and boot styles to see which one fits your tastes best.