Do you own a cock ring or cock rings? Are you hesitant to get a cock ring because you don't know how to use it? While cock rings have been around for years, not many men are willing to admit that they use these amazing toys, largely because of the stigma associated with male sex toys. Unfortunately, men are missing out on remarkable sex through using cock rings because of misguided male masculinity, ego, and naivety. A cock ring is arguably one of the most important sex toys, whether you are using it for solo play or as a couple. From helping you increase blood flow to your penis, enhancing your hard-on, and prolonging your erection to giving you explosive orgasms, cock rings have numerous pleasurable benefits. In this article, we give you a detailed guide on how to use cock rings like a pro.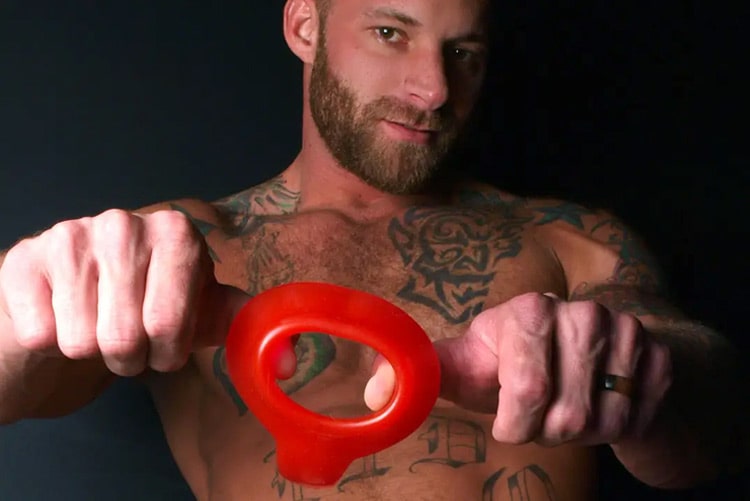 What are cock rings?
Unless you live under a rock, you have probably heard of sex toys. A cock ring is a sex toy you can use to have better sex. As the name suggests, a cock ring is literally a ring you put around your penis and balls to increase sexual arousal. A cock ring is designed to increase blood flow to your penis, allowing you to have a bigger hard-on, making it possible to experience an explosive orgasm when you climax. So, who exactly can use cock rings?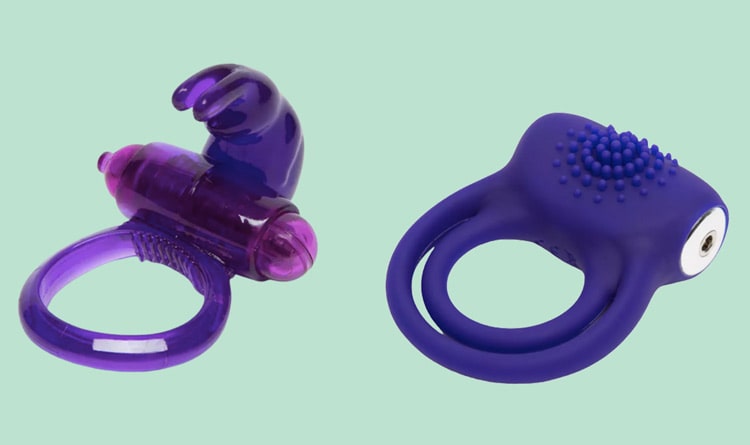 A cock is an ideal toy for anyone with a male appendage. The belief that cock rings are toys specifically for men with erectile dysfunctions is not only wrong, but it's also misleading and contributes to a significant number of men missing out on using these unique toys.
While cock rings can be godsend toys, especially if you have difficulty maintaining an erection, it's more than a cure for penile dysfunctions. Cock rings are pleasurable toys ideal for all men, regardless of their perceived sexual virility. As a gay man, using a cock ring doesn't invalidate your maleness, nor does it put into question your sexual virility. A cock ring is simply a toy that significantly increases your sexual pleasure.
How a cock ring works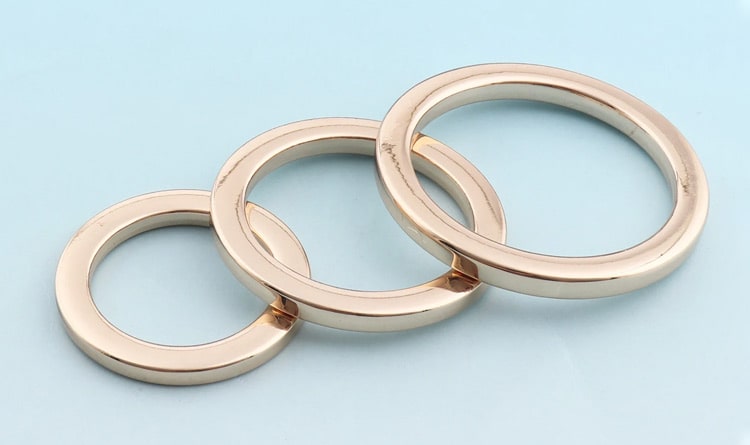 The aim of a cock ring is to enhance sexual pleasure by increasing your sexual arousal. A cock ring is a stretchy ring made of skin-friendly material that goes around the base of your penis and constricts the area to increase blood flow to your penis. The more blood flows into your dick, the harder your hard-on gets, giving you unparalleled sexual pleasure. Since the cock ring constricts the base of your penis, it prevents blood from rushing out, allowing you to have a prolonged hardcore, making sex last longer than normal. Since cock rings give you more intense and long-lasting hard-ons, they help you experience more intense orgasms.
How to use cock rings to get a better erection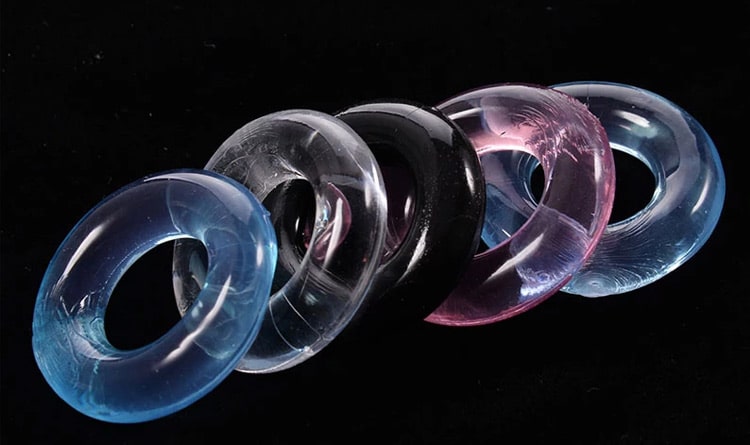 If you have never used a cock ring to stimulate sexual pleasure, then you are missing out on one of the most satisfying sexual experiences on the planet. Whether you prefer masturbating or engaging in penetrative sex, a cock ring can enhance your sexual pleasure, enabling you to experience explosive orgasms. So, how exactly should you use a cock ring?
Here is a step-by-step guide to help you use cock rings:
·         Prepare your mind and body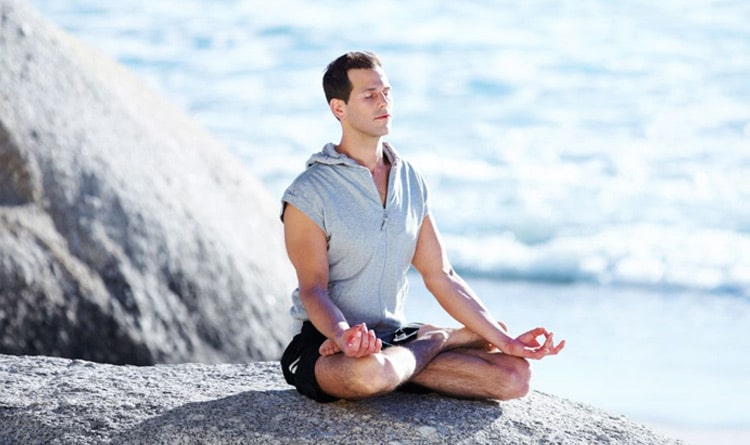 Sex is a pleasurable experience and fun experience whether you are doing it alone or with a partner. Before you can even take your clothes off, prepare your mind by getting rid of destructive thoughts that can prevent you from surrendering to your body. Take a birth and clean every inch of your body with soap and rinse with clean water. Clean hygiene makes it easier for your partner to perform sexual acts on your body.
·         Understand how cock rings work
Don't put the first cock ring you purchase on your penis before understanding how it works. The last thing you need is to damage your penis while you try to shove a cock ring on your penis. If it's your first cock ring, check the instructions to learn how to clean it before you.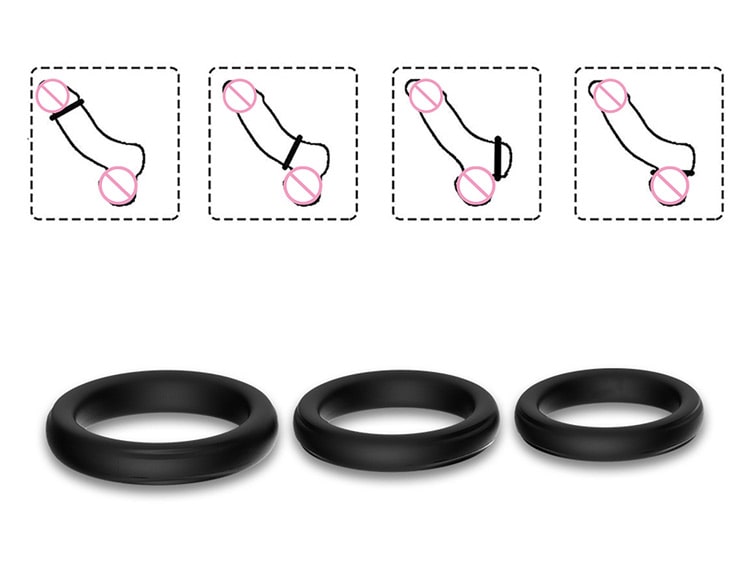 If you feel overwhelmed about where to put what, you can watch a video showing how to use a cock ring. Approach the sexual experience using cock rings like an experiment, ensuring you are having fun and learning new tricks as you go.
·         Put on the cock ring
A cock ring is one of the easiest male sex toys, so you can figure out how to use it whether it's your first time using sex toys or not. Get a lubricant, a condom, and a clean towel, and set the mood for sex. Ideally, proceed with sex as you normally would with your partner, but if you want to go straight to using the cock ring, no one will judge you. Depending on your preference, you can wear a cock ring with balls in or balls out.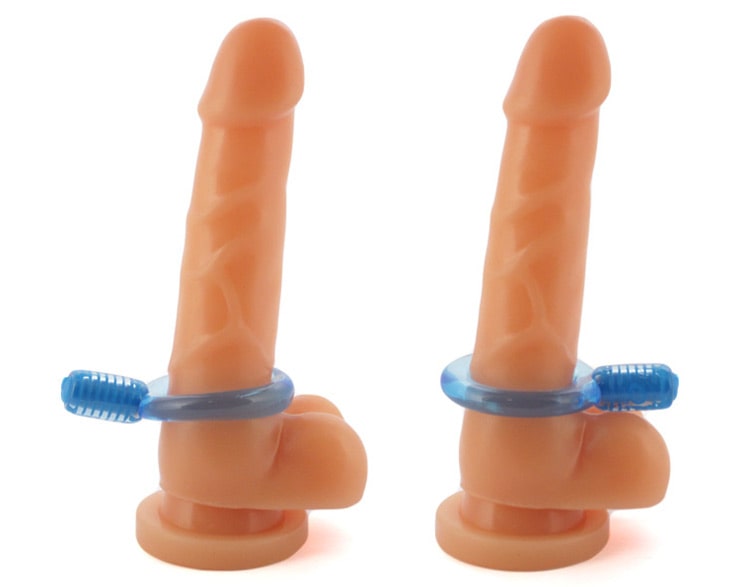 If you want to put on a cock ring with balls out, hold your semi-hard or soft penis with one hand, and use the other hand to slide down the cock ring to the base of your shaft. Alternatively, your partner can slide down the cock ring to the base of your penis. Like the name suggests, position the cock ring above your balls, leaving them out. Once the cock ring snugly fits against your penis, roll down a condom and have fun experimenting with the toy.
If you want to use the cock ring balls in, hold your semi-hard penis steady and slide the cock ring down your shaft. Once the cock ring reaches the base of your penis, maneuver your balls, one at a time, through the cock ring until your balls are above the toy.
·         Listen to your body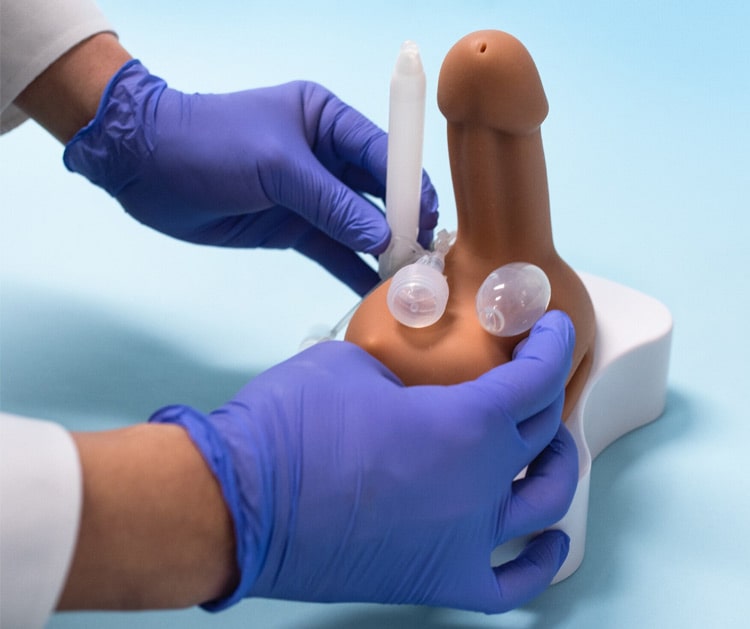 Using a cock ring is a pretty personal experience, so you must listen to what feels good. Your groin area contains some of the most sensitive body organs, and you must pay close attention to ensure everything looks and feels okay when using a cock ring. If your penis starts to feel numb or develop weird rashes, abort the mission to assess the damage.
You can also look for unusual changes in color, swellings, or uncomfortable pain. Keep in mind nobody knows your body like you, so throw everything you read about pain and pleasure out the window. Listen to your gut about what feels normal and what should warrant concern.
·         Don't overuse the cock ring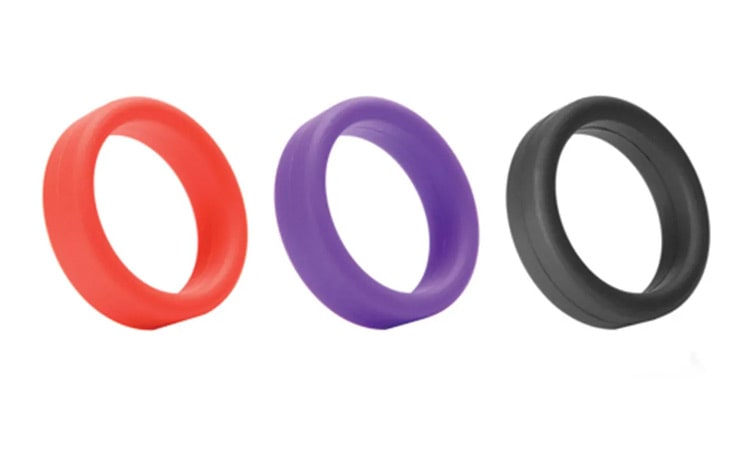 While you might be tempted to wear cock ring 24/7 to enjoy its pleasurable rewards, resist that temptation. Unless you have erectile dysfunction, you shouldn't use a cock ring every time you have sex. Using a cock ring excessively can damage the blood vessels and valves in your penis, exposing you to permanent damage. Set a time limit on how long you can use a cock ring and stick to it. Ideally, use a cock ring for a maximum of 45-60 minutes and then take it off.
·         Are there different types of cock rings?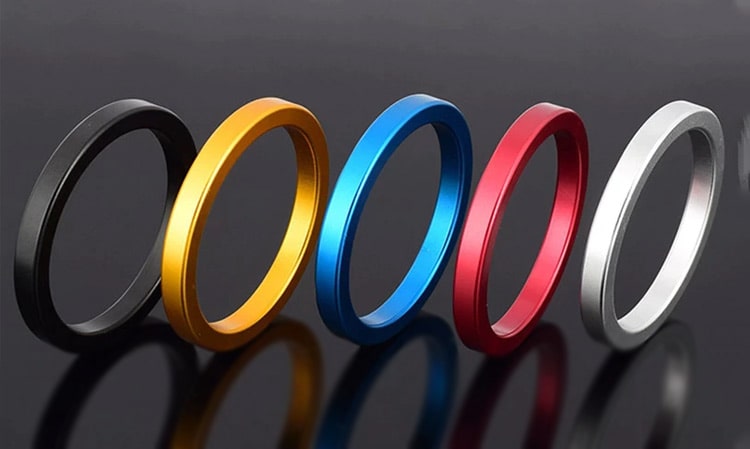 Choosing the best cock ring can be an overwhelming experience, especially if it's your first time. What if you choose the wrong size? Or buy a cock ring that electrocutes your partner? With so many designs, colors, designs, shapes, and types, choosing the right one can feel like a herculean task. The trick to selecting the best cock ring is to go for something simple, functional, and that provides maximum sexual stimulation. As a beginner, you can get a standard cock ring to introduce you to male sex toys and then move on to something complex as you gain more experience.
Some of the best cock rings you can look out for include:
·         Vibrating cock rings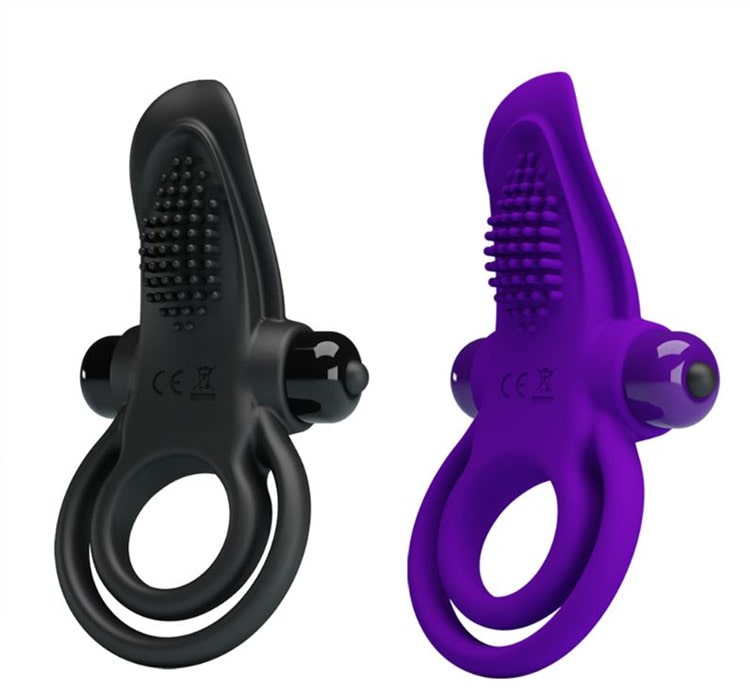 The vibrating cock rings are ideal if you want varying degrees of stimulation around your penis and balls. A vibrating cock provides extra sensations because you can increase stimulation by increasing pleasure in the cock ring. You can get a remote-controlled cock ring that allows you to control sensations with an app.
·         Donut cock rings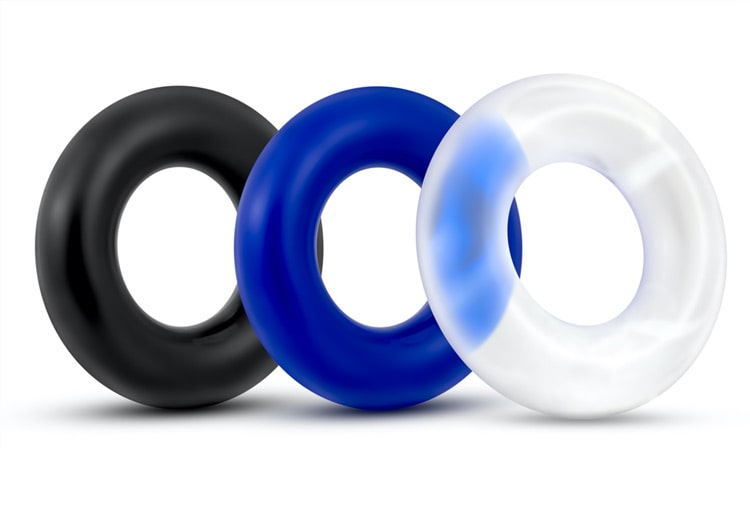 Donut cock rings are ideal for a beginner because they are easy to put on and take off. The cock ring is stretchable, so it's comfortable to wear, and it comes in multiple sizes, so you can get something that fits your girth size. If you are feeling adventurous, you can get the multipack donut cock ring that contains three rings, ensuring you and your partner can experience cock ring sensations at the same time.
·         Triad chamber cock ring with a ball cage
If you are having trouble using standard cock rings because your penis keeps sliding off during sex, the triad chamber cock with a ball cage might be a better alternative for you.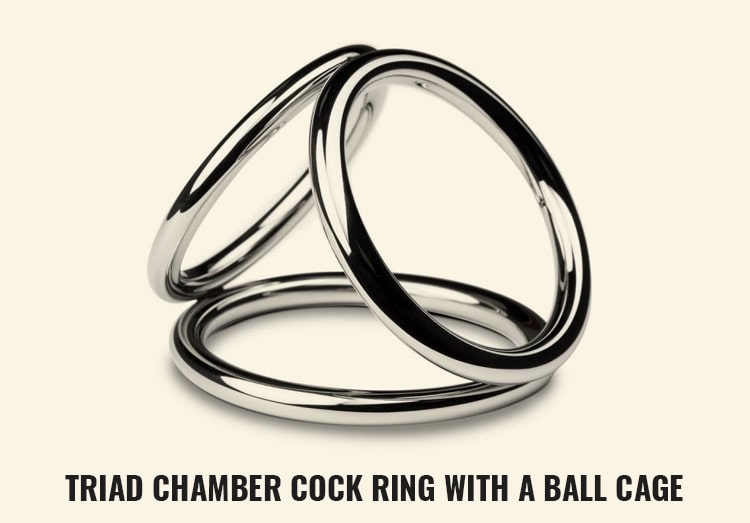 The cock chamber contains three rings you can put on simultaneously to increase sensations. Since the sex toy has three rings, you can place two rings around your shaft and the third ring around your balls to stimulate multiple sensations. The cock ring is highly adjustable, so you can move it around to optimize sensory overload.
Conclusion
Cock rings are some of the best male sex toys you can use to stimulate sexual pleasure. Whether you want to have an amazing sexual experience alone or with a partner, a cock ring can help you get explosive orgasms.