Planning a party can be fun, but it also requires serious work. There are also so many things you have to think about. What type of party should you throw? What food should you wear? As for the most critical question, what should you wear?


If you're looking for some party theme ideas for inspiration, you're just in the right place. In this blog post, we'll help you get some ideas on some fun party theme ideas to help make planning your party a joy and a breeze. 
The Top 10 Most Popular Party Theme Ideas
Having a theme for your party is sure to liven up any celebration. If you need a little push and a lot of inspiration, we got your back.
Here are the ten most popular party theme ideas that you can try.
Vegas Theme Party
Glitter and gold is a typical style among parties with a Vegas theme.


Make your party even more alive with large playing tables, gambling and dollar signs, lots of dice, and playing cards. People attending the party should look expensive in their cocktail dresses and suits; that's why a Las Vegas-themed party is just the perfect opportunity for you and your friends to go and dress up fancy.
Of course, throwing in some greens, which is the color of money, would freshen things up and balance it with the night's red and black and white theme. 
You can also incorporate a few table games to make your party look like a real casino with poker games, roulettes, or blackjack tables if you need some ideas. 
Pink Theme Party
Eyeing a theme party that's super fun and yet easy? Try the pink theme party!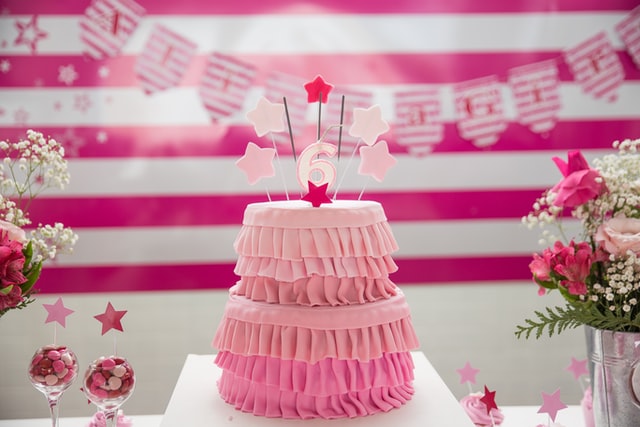 Perfect for both children and adults, a pink party is fun because it goes with any color and decoration. More than that, pink is easy to find, and there are a lot of ideas out there. 
Don't want to go all pink? Don't worry! You can mix pink with white. Or if you want something darker, you can go with black. For a more elegant color, you can combine pink with gold. Or you might want to try different shades of pink. 
For some dress code, you can go with pink headbands or scarves, pink wigs, large pink eyeglasses, and of course, style it up with pink shirts or a pink dress.
By the way, a pink party can also represent a male adult party. If someone asks you to go to a pink party, you'd better wear something sexy.


Masquerade Theme Party
If you're looking for an even more sophisticated style to go with your party, a masquerade theme would be a good option for you. 


Aside from the chic decor complete with candles, satin drapes, and golden decorations, you can exude a sense of mystery by wearing different masks – large and feathered, small, glittering, ornate, or beaded ones. 
Another important detail that you shouldn't forget: you must let the champagne flow and make sure there's a chocolate fountain somewhere to complete the ensemble. 
Bond 007 Theme Party
If you want a party where women are dressed to kill and men look like they're some secret agent, then a James Bond 007 party theme would be a great choice. 


You can complete the setup in a casino-like ambiance, with waiters offering martini drinks that are "shaken, not stirred" and a few finger food options. Adding a few table games to make this theme party even more fun would be ideal.
Very popular for events like charity galas, the Bond 007 theme party will make you enjoy a night of posh and an air of sophistication as you party.
80's Theme Party
The '80s is a colorful time and season where everything is made alive with neon and glow-in-the-dark lighting of disco dancing, mega mixtapes, Rubik's cube, and retro candy bars. 


To make your party a total throwback to the 80s, you can play the most popular songs of that time, use colored and patterned tablecloths and ensure that colored mocktails are on hand whenever your guests need a drink. 
Top everything else with an excellent retro dress code to bring you back to the '80s. Enjoy the night as you groove into the dancefloor to some popular hits. A photo booth with fun retro props and cutouts would be great, too!
Superheroes Theme Party
Who doesn't love a superhero? Starting a party following a superhero theme is not just for children. It's the perfect party idea for adults who still want to indulge and explore their inner child. 


Whether you're a Marvel fan or a DC fan, it doesn't matter. You can even play the opposite and be the villain if you're not a fan of being the good guy. You can be the bad guy – or girl – as long as you dress appropriately and enjoy the night. 
Mustache Theme Party
Whether young or old, a mustache party is a fantastic theme if you want to have a lot of fun and enjoy your special day – like birthdays or Father's Day.


The mustache theme party idea is pretty simple if you're considering it. You can order little cupcakes with cute mustache designs or wear a shirt with a giant mustache print. 
If you're going for the goofy look, you can ask your guest to wear fake mustaches on their faces as they enter your home.
What's great about the mustache theme party idea is that it's really simple. It's easy to organize yet promises fun, especially when you prepare plenty of games for your friends and family to enjoy. 
Horror Theme Party
As a theme party idea, going for a horror party is not for the week. It's an ideal party theme if you're planning a Halloween celebration or if you and your friends are into horror stuff. 


You can get creative and have fun with paranormal storytelling and thriller games, watch a horrifying film and dress up as your favorite character out of a horror movie. 
When setting your place, you can prepare and design a rat-infested cheese board (FYI, the rats are made of plastic), spooky jars with bones and other body parts, and candles are strewn and dim lights to give that creepy air all around. 
Western Theme Party
Another fun party idea to go with is the western theme party. This type of party will bring you back to the old wild west where cowboy hats and boots apply to men and women. 


You can also complete your look with lassos and bandanas and even ride on fake horses if you want some grand entrance. 
You can use drink coasters shaped like wagon wheels or a "Wanted Deal or Alive" poster for decorations. It'll be great to use the barn as your party place, so you won't have to do much decorating. 
For food ideas, you can't go wrong with barbecues, hamburgers, hotdogs, and bowls of potato chips or vegetables with ranch dip served with beers. 
Hawaiian Theme Party
A Hawaiian theme party is perfect if you plan to have your party outdoors, like on the beach. 


With the calming sea and palm trees, you can serve tropical drinks, 'smores, pineapple whip desserts, cake pops, fruit kebabs, and grilled chicken.
Out of costume ideas? You can buy a full-on Hula costume or wear a tropical print dress or shirt. Having a cute Hawaiian-inspired headdress would be a great addition, too.
The Best Party Costumes You Won't Miss.
All these party theme ideas are outstanding inspirations to get your party started. But if you want to spice up your costumes and look great for any party, you might want to check out these two costume additions that you may want to try. 
Silicone Mask
If you're looking to try something new and fit well into any party theme, you may want to try Smitizen's male or female silicone mask.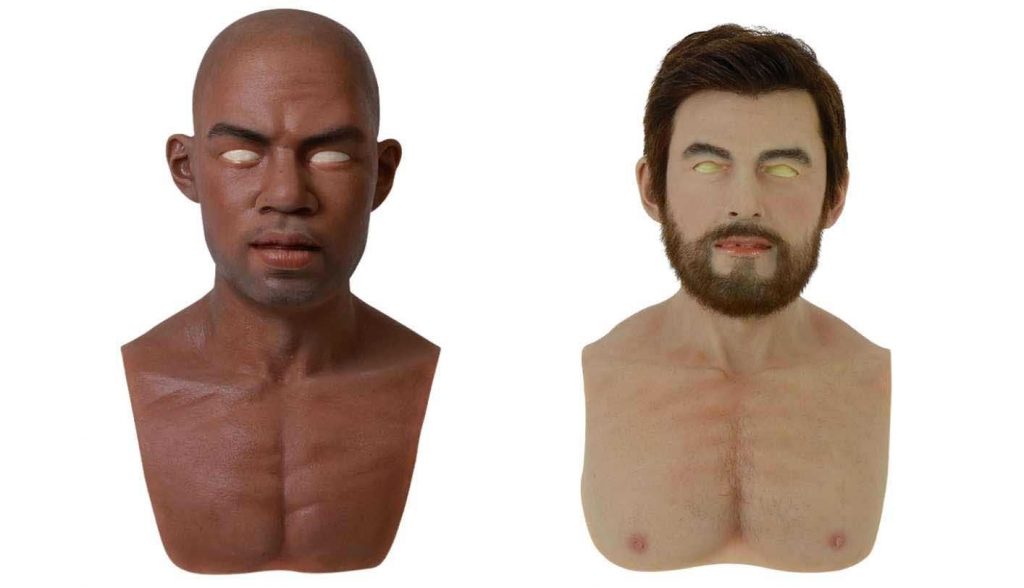 It's an ideal costume addition if you want to refine your looks and be more in line with your desired image. You can switch gender without breaking a sweat and enjoy any party!
Muscle Suit
If you want to look ripped or make your dapper costume like a James Bond theme or a casino theme party, trying on the silicone muscle suit would be great.


From looking broad and ripped to wearing something like you're the nemesis of some superhero, wearing a muscle suit will give your costume a different wow than just wearing the usual outfit to parties.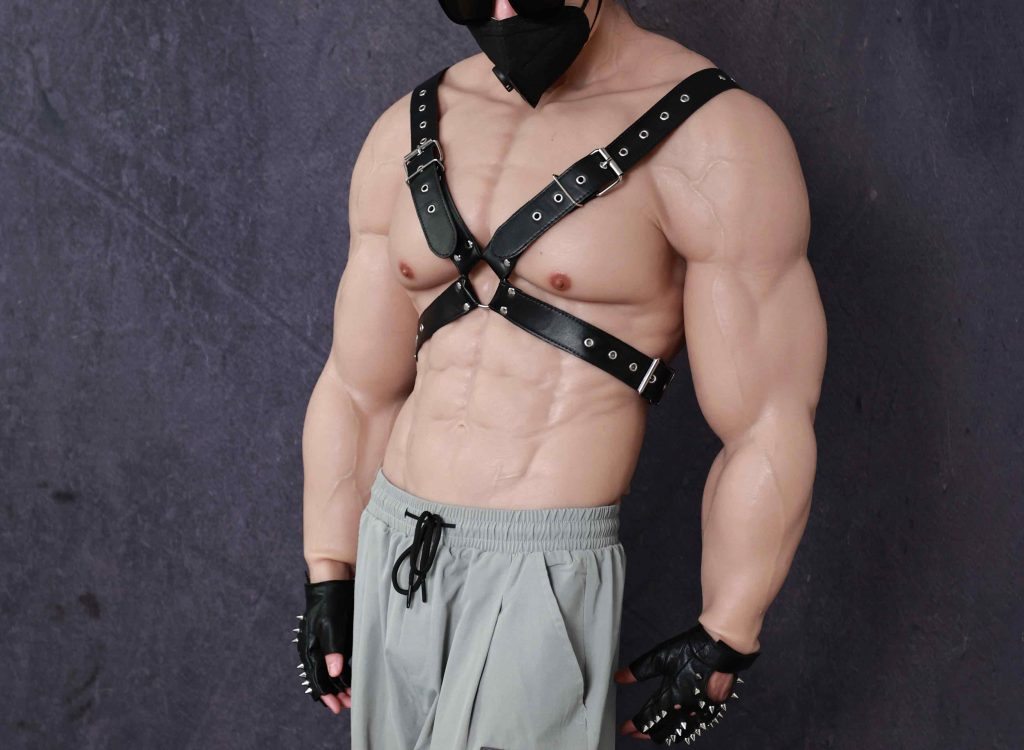 Conclusion
From the old classics to modern party styles, there is a party theme idea that is just for you. Hopefully, you now have enough inspiration to spice up and make your party even more fun than usual.