When it comes to muscular men, there are many different types. Some are big and bulky, while others are thin and ripped. Some men are muscular all over, while others only have muscular legs or arms. As a man, having an athletic build has various benefits, including the ability to command a room with your presence and attract attention. However, one notable downside to a muscular physique is finding suitable clothing. This blog post will introduce you to several types of muscular men and show you how to dress like them!
Types of muscular men's bodies (With styling tips)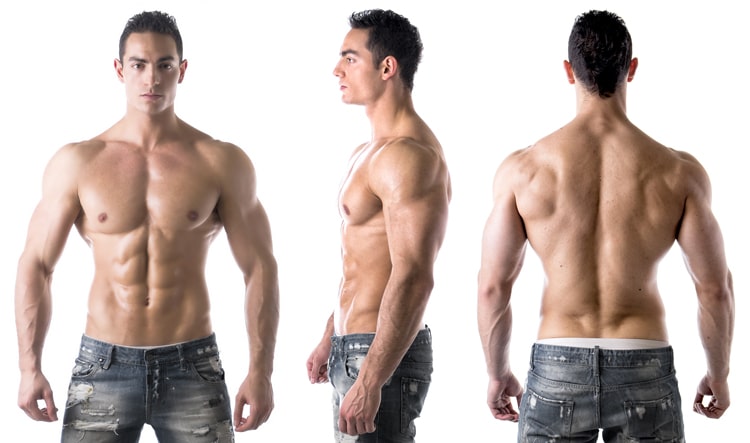 Having a muscular frame has numerous benefits for your physical and mental well-being. A burly man is synonymous with good health, strength, leadership, and physical fitness. In a world where appearance plays a vital role in a person's social status, having a muscular body type is often considered an asset. But for various reasons, people don't simply like the same muscular body type; here's a list of the different kinds of muscular men.
Muscular men with strong thighs
Physical fitness isn't only about developing huge biceps, ripped abs, shredded back muscles, and broad shoulders. It's also about building solid thighs to ensure you maintain a consistent and healthy body. Muscular thighs can improve your functional movements and make you appear more muscular. So, why is the image of a man with firm, solid legs so attractive?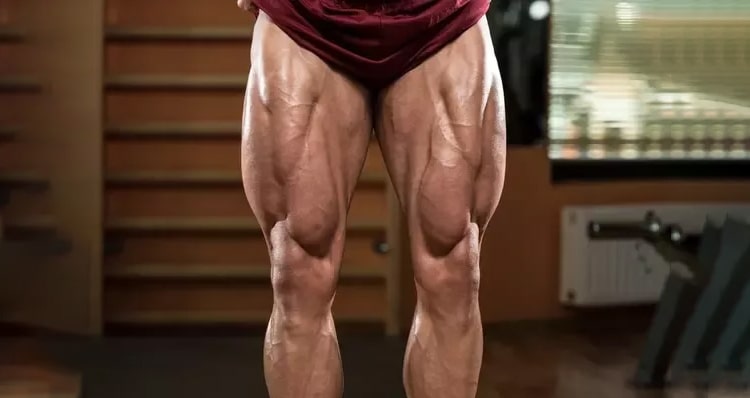 Muscular men with strong thighs often have a lean or trim torso, an ideal body type for most men. This body type is appealing because it enhances your lower body, making you appear manly and robust. A man with muscular, solid legs is also perceived to have a strong sexual drive, which makes him attractive, enabling him to attract suitors and friends. But how do you dress if you have strong muscular legs? Wear tapered legwear. Tapered pants such as jeans, chinos, or Khakis, follow the natural flow of your legs, making it easy to show off your muscular legs.
Thin & ripped guys
A thin and muscular body type is attractive because it makes you appear ripped without looking like you swallow steroids for breakfast. If your body is naturally lean, you can still get clear-cut muscles to enhance your appearance. The thin and ripped look is ideal for men that want to look muscular for aesthetic and health reasons without looking like they are trying too much.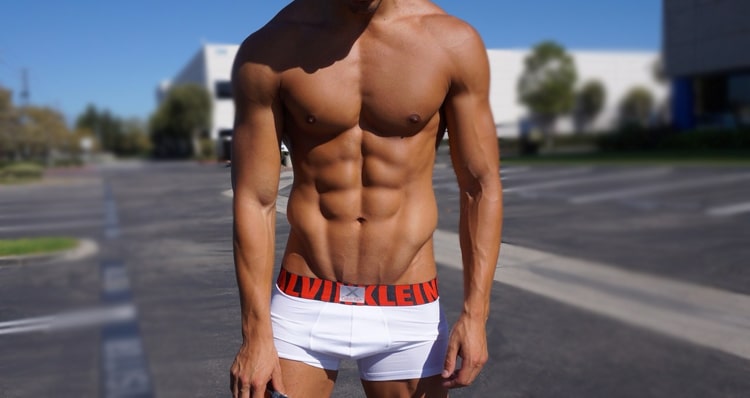 Some guys prefer the thin and ripped body type because of the subtle display of the muscles, especially when you don't want too much attention on your body. Men with this body type have a seamless time finding something stylish because they can wear current fashion trends commonly preferred by modern designers. You can wear simple clothes such as a white t-shirt with fitting denim jeans. Please wear clothes that hint at your ripped body rather than skin-tight garments that make it obvious you have muscles.
Muscular men with ripped abs
Shredded abdominal muscles are considered a sign of male strength, physical fitness, and good health. You can build a four-pack, six-pack, or eight-pack for aesthetic reasons such as enhancing your features by making you appear more masculine. At the same time, solid and well-defined abs will make the eye focus on your abdomen, and your waist looks thinner, making your outlook very sexy.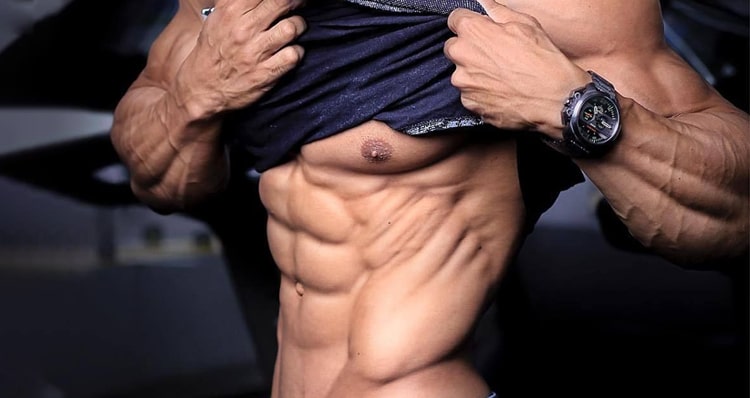 When dressing, it's essential to style your body with clothes that accentuate your muscular muscles. Wear tailored suits because your tailor can customize the cut to compliment your body type. Pair the case with a tapered shirt that fits your chest and abdominal muscles while tapering at the waist.
Muscular men with big pecs
Chest muscles are enticing to most men and with good reason-they make you look super attractive. Unlike a female's ample chest, a man's chest tends to be hard and thick, giving a very reliable and secure feeling. So a firm chest usually creates a positive image. Whether increasing your chest muscle size to look healthy, enhance your features, or for an important photo shoot, having impressive pecs can enhance your presence.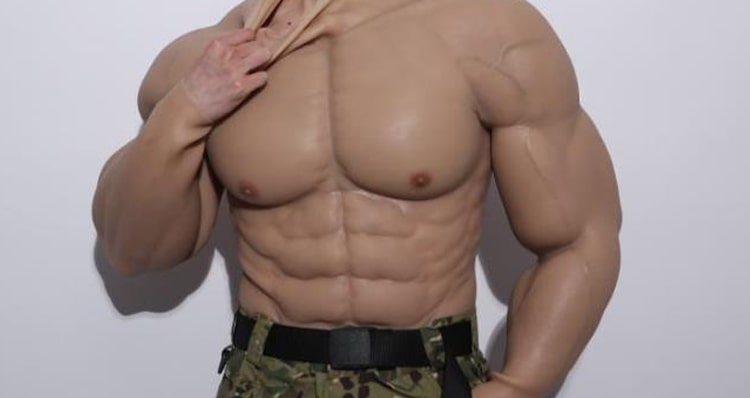 The downside to having an impressive muscular frame with big pecs is that you may not be able to buy off-the-rack clothes. Off-the-rack clothes such as t-shirts or sweatshirts will either be too big, constricting, or make you look unstylish. The best clothes for someone with ripped chest muscles is to wear custom suits and shirts.
Muscular men with impressive guns
Who doesn't like having impressive guns? A muscular man's size, strength, and power are beautiful and uniquely masculine. As a man, the size of your arms is often considered the primary indicator of your physical strength. Because the first glance tends to fall on the nude, people tend to judge whether you are a hunky man by your arms, so having massive guns can make you stand out in the hierarchy of male masculinity.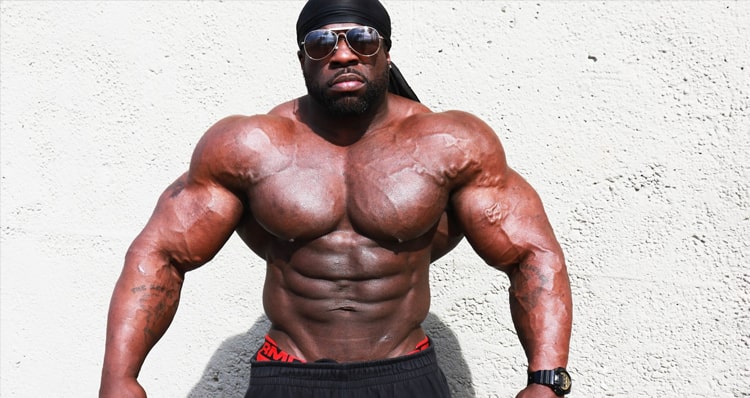 Wear tops that show off your brawny arms, such as vests, muscle shirts, singlets, t-shirts, or sleeveless hoodies. Don't forget to wear accessories that can draw people to your impressive arms. For instance, if you wear a biker vest or sleeveless jacket, you can enhance your look by wearing leather gloves, a bracelet, or a biker patch.
Muscle men with big and bulky builds
An extensive and bulky man usually has shredded muscles from neck to toe. A comprehensive and hardy body type includes having clearly defined muscle groups around your abdominal, chest, arms, back, and legs. Think of a rugby player's body type with emotional muscle strength from top to bottom. A man with an extensive and bulky build has a shredded upper body and muscular legs to give you an overall muscular appearance. Some people strive to get a big and bulky muscular build because they perceive this body type as the epitome of male masculinity. They will be regarded as full of power and invincible. They can quickly grab people's attention and gain their respect and awe. Sometimes, even before saying a word, they can promptly diffuse arguments and trouble before anyone sees them.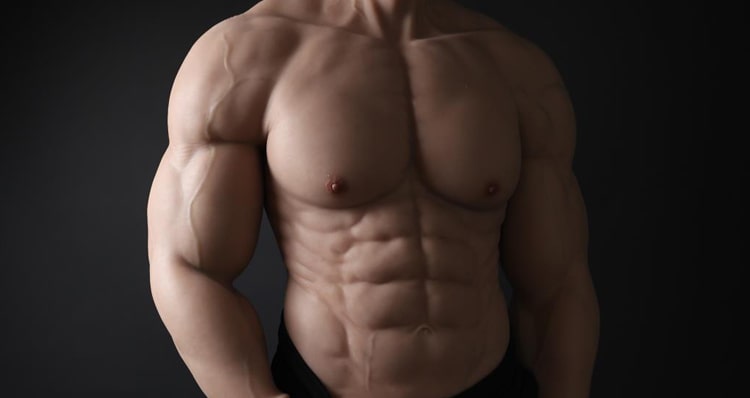 If you are looking for a body type that contains impressive muscle strength that can perform strenuous tasks with minimal effort, this look is ideal for you. Depending on the image you want to portray, you can accentuate your big and bulky frame with exciting and stylish clothes to make your look more appealing. Wear a tailored shirt and suit if you have a significant, sturdy body type. If you want to wear blazers, avoid ones with shoulder pads because they can make your shoulders appear more prominent.
How to grow muscles fast
Do you want a muscular body but can't stomach going to the gym or working out at home? That's where a muscle suit comes in. You can wear a muscle suit that instantly changes your appearance by giving you realistic-looking muscles.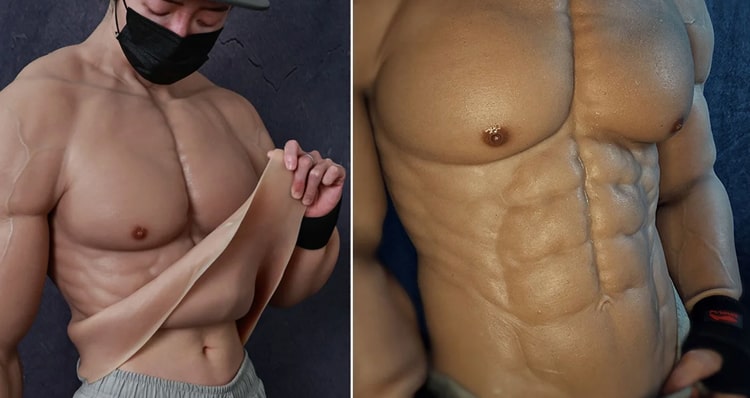 If you want the big and bulky muscular guy look, you can wear a muscle body suit that can instantly increase your upper and lower body muscles. If you want a shredded torso, you can wear an upper-body muscle suit that can give you realistic-looking abs, pecs, and brawny arms. The trick to getting believable muscles is searching for a suit that holds your body like a second skin and matches your skin color, giving you a realistic tone-up.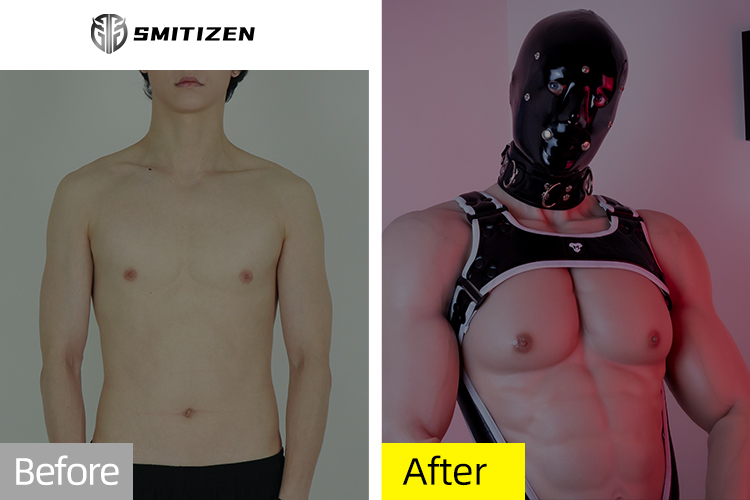 Enter code: blog to receive an additional $10 discount! Shop now>>
Conclusion
A muscular build has several benefits, such as excellent physical and mental health, an appealing physique that draws people to you, and immense body strength to perform strenuous tasks. Unfortunately, one notable concern with possessing muscles is finding the right clothes because athletic, stylish clothes are rare.