Meta Description/Lead-in: Have you ever thought about trying out the latest trends in fetish fashion? Worry not because you've found the right page to learn about latex clothing.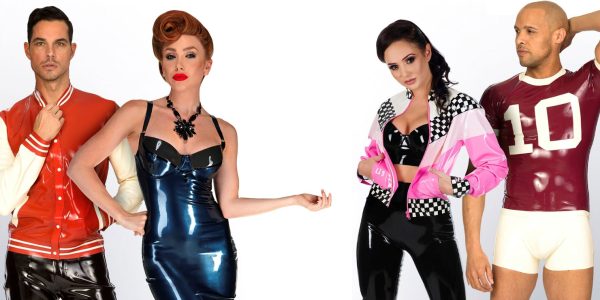 Latex clothing is one of the latest trends in fetish fashion. Its snug and sensual fit is one reason it's often used in fetish fashion. Like all trends, latex clothing is making a comeback in the niche. You can find many different latex clothing styles, so knowing where to start can be confusing.
Don't worry! We have the answers you need. This blog post will introduce you to latex clothing and discuss the different available styles. We'll also give tips on choosing the right style for you!
What Is Latex Clothing, and Where Did It Come From?

Latex clothing is a type of attire made from latex. Latex material comes from the sap of rubber trees. This clothing material has unique characteristics of being highly elastic, durable, and well-fitted.
In the mid-early 19th century, the Scottish chemist Charles Macintosh found a way to waterproof garments. He used rubber dissolved in coal-tar naphtha and cemented two cloth pieces together. As rubber clothing became more prevalent, many people also began seeing it as "the most sensual fabric there is." At this point, it also began to amass a loyal community of rubber lovers. However, the Second World War drove these fetishists underground.
After some decades, this type of clothing became a trend once more. In the 1920s and 1930s, latex clothing returned. The material's characteristics gave its users a way to remain cool in hot weather. Since then, it has gone and returned to the spotlight as a trend.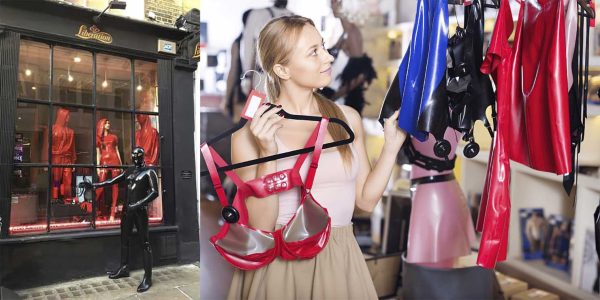 In the 1950s, John Sutcliffe used latex to create the world's first catsuit. In the 1970s, latex garments became a signature clothing choice of punks. Later, it became the material that club kids wore in the 1980s nightlife.
Today, most people use latex for fetishwear and sexual purposes. Most specialty stores sell latex clothing. They're also available in online stores.
What Are the Benefits of Wearing Latex Clothing?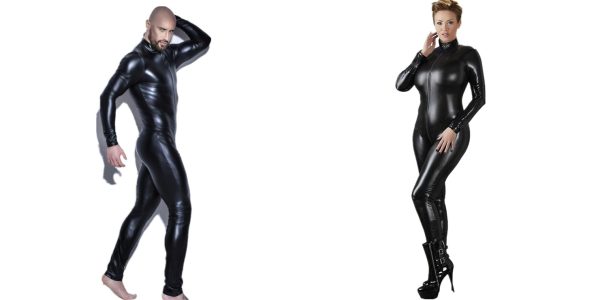 Here are some advantages of wearing latex:
It's Durable
As we mentioned, latex clothing is incredibly durable. Its high elasticity and polymer molecular structure are the two reasons behind this sturdiness. With the right care, your latex garments can last many years. However, remember that you can't simply pull at latex, which can cause it to rip.
It Looks Good on Anyone
Another benefit of latex clothing is its figure-hugging characteristic. Anybody can look good and have all the right curves accentuated with a well-fitted latex garment. All it takes is to find a latex suit, dress, or other types of latex clothing that's the right fit for you.
It's Comfortable
If you've never worn latex before, you might also think that you'll start to feel hot and sweaty after a few minutes of moving around in a latex suit. However, latex is actually very comfortable because it conforms to your body temperature. After all, there's a reason people wore it to stay cool in the 1920s and 1930s.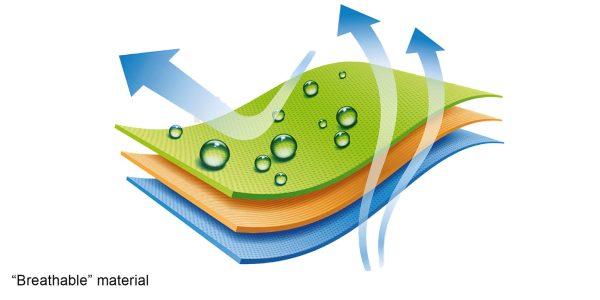 It Highlights Your Curves
The surface and texture of latex clothing are also flattering to the wearer, no matter who you are. It's shiny, so it can easily reflect light on the right curves while hiding unwanted features in shadow. On top of that, you can also wear unpolished latex. It's a low-key choice for those who want to feel comfortable but don't want to call attention to their garments.
It's Perfect for Any Occasion
Finally, latex clothing can make you look good no matter the occasion. It's not for the bedroom or dungeon only. Although many people see and use it as fetishwear, you can also use it for clubbing or attending parties. Wear latex fashion whenever and wherever you want to feel sexy and confident!
Why Is Latex Clothing Becoming So Popular among Fetish Fashion Lovers Everywhere?
If latex can easily rip and can be expensive, why is it still so popular among fetish fashion lovers? Latex is more than an iconic fabric used by fetishists.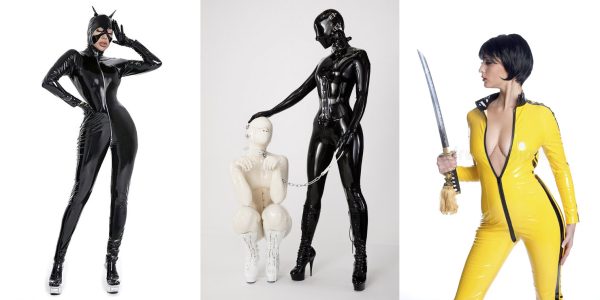 It Feels Like a Second Skin
It also provides great comfort to the wearer. Contrary to what some people think, wearing tight latex doesn't feel like the material is "choking" your body. A "tight" latex suit will feel like a second skin. After a while, it may make you feel like you're naked, even when you aren't! What better way to feel comfortable in your own skin than to wear skin-tight latex clothing? If you don't feel ready to go out in tight latex apparel yet, consider loose-fitting latex.
It's Unique
Latex also has a unique look, smell, sound, feel, and even taste. These qualities make it stand out as an element widely enjoyed by the BDSM niche. You can have one of your senses taken from you and still be acutely aware of the fabric in front of you, thanks to these qualities.
It Makes People Feel Sexy and Powerful
On top of these, latex can easily make one look and feel sexy and powerful. There's something about latex gear that can trigger eroticism in a person. It could be the visuals that it provides—shiny and constricting yet also freeing. Or it could be the erotic bondage imagery closely tied to the fabric.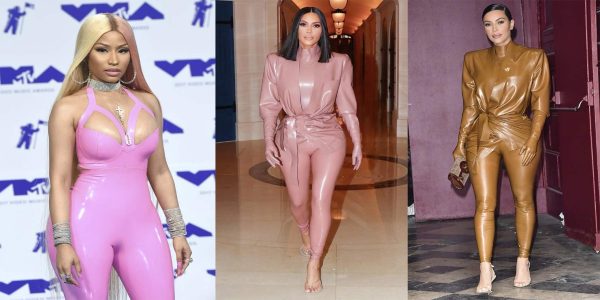 The Different Types of Latex Garments Available on the Market Today
Today, you can find many forms of latex clothing. Here are the most sought-after and common types you should check out:
Latex Hoods. A latex hood or mask is a headgear that covers the head and neck, and it's exclusively used as fetishwear. Some latex hoods have holes for the eyes, nose, and mouth, while others cover the full face. It's perfect for those who like experiencing head bondage.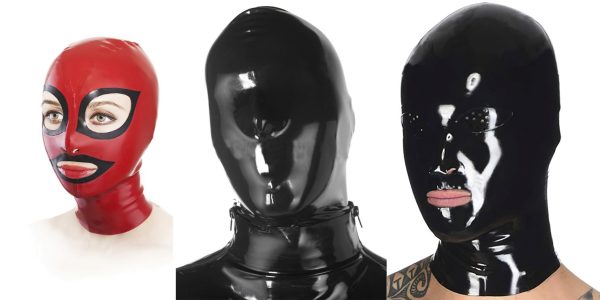 Latex Shirts. Latex shirts are great for men, women, and LBTQ+ who want a latex piece that fits casual wear or fetishwear.
Latex Bras. Latex bras may provide a boost in confidence and comfort. They also look great on the wearer, no matter what size or body type.
Latex Dresses. Latex dresses are possibly some of the most "normalized" types of latex clothing. Because they provide the designers with more creativity and flexibility, they can look elegant and vanilla. Beyonce, Emma Watson, and Kim Kardashian are personalities who have worn latex dresses to big events.
Latex Undergarments and Lingerie. What better way to boost sex and intimacy than to wear undergarments or lingerie made with the "most sensual" fabric? Undergarments and lingerie are some of the easiest types of latex garments to wear because they don't consist of large amounts of latex.
Latex Bodysuits or Catsuits. Latex catsuits or bodysuits are one-piece garments that typically cover the whole body from neck to ankles. They first came into the limelight in the 1960s when the British series The Avengers featured the heroine Emma Peel in a latex catsuit. Catwoman from DC Comics, Trinity from The Matrix Trilogy, and Natasha Romanoff of the Marvel Cinematic Universe are great catsuit-wearing examples. The term bodysuit is unisex, while catsuits are often used to refer to bodysuits designed for the female form.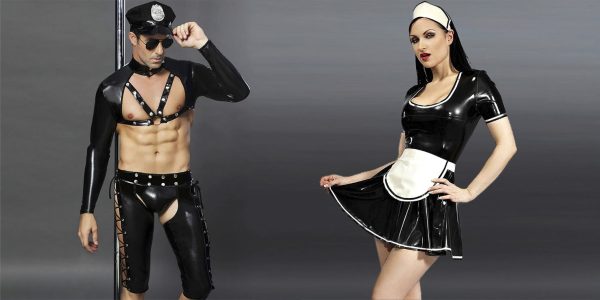 Latex Corsets. Latex corsets look especially flattering to the wearer and can boost their confidence because of the nature of the corset, which is to create a smaller waist or larger bottom. Today, corsets are also sexualized and can bear contradictory messages (dominance and submission, constriction and freedom, and femininity and power).
Latex Stockings. These latex garments can be ankle-high, knee-high, or come with ribbons and frills. They're often used to accentuate other pieces of latex garments and underwear.
Latex Restraints, Blindfolds, and Harnesses. Restraints lead us back to BDSM-focused uses for latex. These bondage pieces provide a new feeling and sensation to those who enjoy being put under another's control and domination. They also provide the benefits of latex that are unique to other materials, like better temperature adjustment and high elasticity.
A Look at Some Popular Brands That Sell Latex Clothing
Are you ready to buy latex clothing but aren't sure where to start? Don't fret. We've got you covered. Below are the top brands and online stores where you can find wide arrays of high-quality latex clothing.
Libidex is the go-to store if you want a place with a wide collection of styles and garments. The brand has been in the latex industry since 1989 and has provided many outfits and gears to BDSM dungeons and Hollywood studios.
Vex's top products include catsuits, printed latex clothing, and stockings. While most of the brand's products are for women, it also provides men's latex tops, bottoms, and accessories. You can also use Vex if you need custom-made latex garments or to make your latex dream clothing a reality.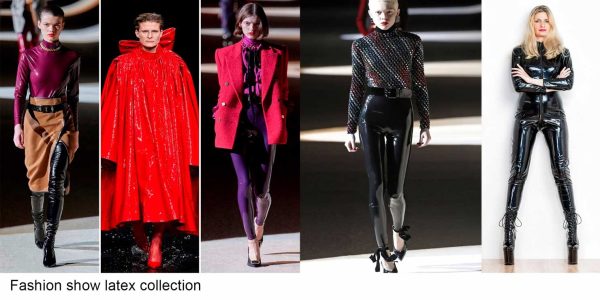 Rubber Loft uses the LATEXA brand in its products and innovations. They provide a wide collection of products, including gloves, hoods, corsets, and undergarments. They've also expanded to fetish and BDSM accessories and toys.
The men-focused latex clothing provider Invincible Rubber has been in the industry for 29 years. It has every basic and innovative product for men that you might need. The brand also ensures high-quality and affordable men's latex gear.
From latex hoods to men's and women's latex clothing, Simon O is a worldwide provider of high-quality BDSM latex gear. It understands that latex stands for sex appeal, sensuality, and self-confidence. Thus, it aims to provide latex garments to everyone, no matter what the body shape or where they're from.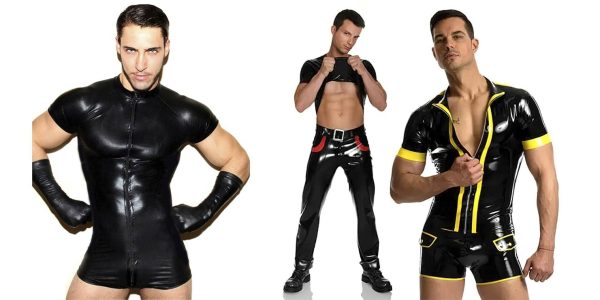 Deadly Fetish provides a variety of latex garments, including harnesses, hoods, bodysuits & catsuits, bottoms, dresses, and tops. They also provide latex care items for users who want to ensure their latex items stay in good condition. Deadly Fetish also sells footwear and streetwear.
Conclusion
Despite going in and out of trends, latex has always been a safe, reliable, and comfortable choice of material for BDSM and fetishwear. It has many advantages, including quick temperature adjustments, coming in many clothing styles, and boosting the wearer's self-confidence.