Quick, name a group of people that party harder than the gay community. Whether from Cape town, Hong Kong, San Francisco, Paris, or Bangkok, gay people know how to throw gigantic and fun parties. In particular, the annual gCircuit gay party held in Bangkok, Thailand, is one of the biggest gay events in Asia that attracts LGBTQ+ part revelers from across the globe to experience Thailand's gay festival.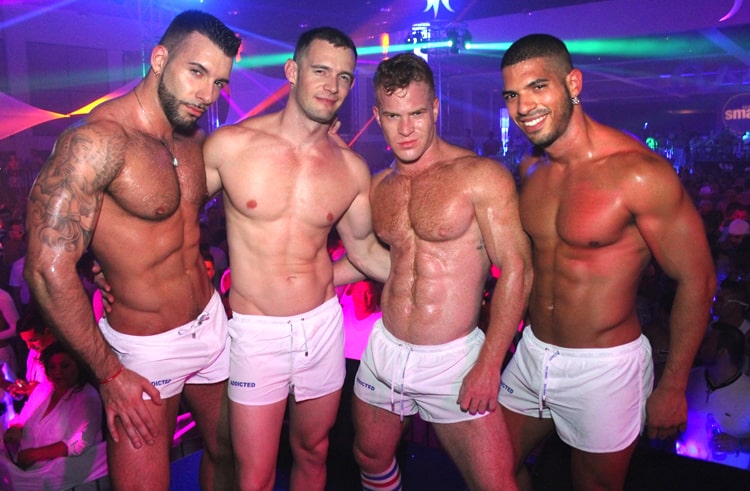 The gCircuit gay party is a fun festival filled with a fantastic entertainment itinerary, including a world-class opening party, pool parties, Gogo dancers, water sports, amazing music, and an opportunity to sample Asian Cuisine. In this article, we will introduce you to the gCircuit gay party and discuss everything you need to know.
What is the gCircuit gay party?
Every gay man deserves to experience the gCircuit gay party in Bangkok at least once in his life. While there are hundreds of amazing gay parties held across the globe, the gCircuit gay party is a unique and euphoric experience. From the people, the amazing hosts, the lively atmosphere, fun sports, erotic dances, beautiful scenery, and fantastic music to finger-licking foods, this event has everything you need to have a great time. So, what is the gCircuit gay party, and why does the event attract massive positive reviews?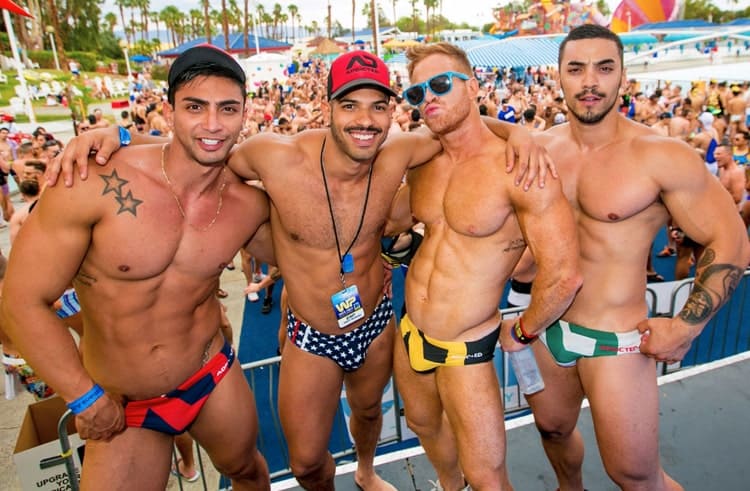 The gCircuit gay party is arguably the biggest and most coveted gay event across Asia. Established in 2007 by two friends turned couple, Oui and Tom, the gCircuit gay festival has grown in leaps and bounds to become the go-to soring celebrations for gay men across the globe. The gCircuit gay party, which is held over a couple of days, coincides with the Thai Songkran holidays that take part in April, making it an enticing destination for gays that want to celebrate their sexuality and enjoy Thai culture.
The gCircuit gay party is an ideal holiday destination for a gay man whether you are traveling single, as a couple, or in a group. Revelers have a wide assortment of fun activities that cater to a gay clientele. Whether you want to dance till you drop, catwalk, wear drag, hit on super-hot guys, or meet new friends, the gCircuit gay party event has everything you might need.
All you need to know about the gCircuit gay party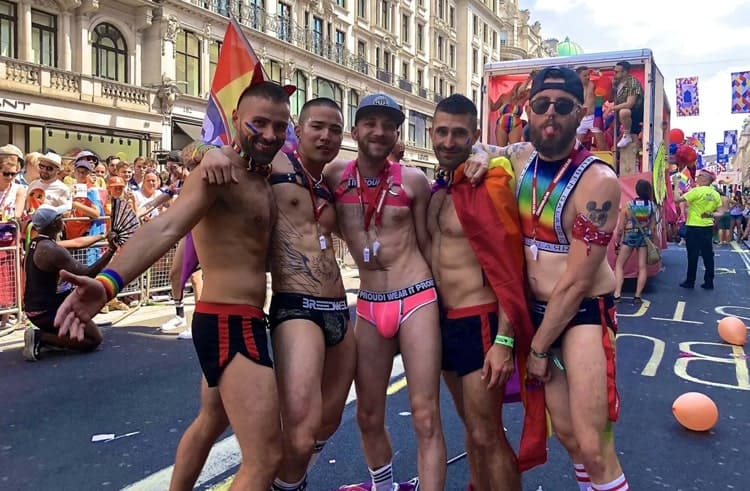 If you have never heard of or attended the gCircuit gay party in Bangkok, Thailand, then you are missing out on one of the best gay experiences in Asia. While Bangkok is a famous tourist destination because of its ancient temples, architecture, beautiful culture, and scenic views, it has recently gained notoriety in queer circles for its gay friendliness in the otherwise conservative society. The gCircuit gay party, also known as the gay migration, attracts thousands of gay revelers that flock to the city to party with like-minded people. If you are looking for a diverse, popular, authentic, and cost-friendly party destination, gCircuit gay party in Bangkok might just do it for you.
Here is everything you need to know about the gCircuit gay party annual party:
● Don't miss the opening party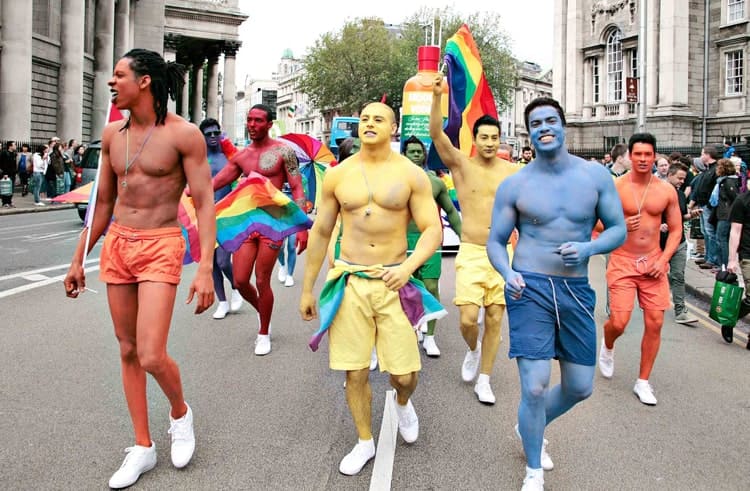 Being fashionably late is usually a great thing but a great miscalculation at the gCircuit gay party. The opening party sets the mood for the entire weekend of having fun. If it's your first time attending the gCircuit opening party, prepare to sync your energy with thousands of excited gays that look like they could be part of a K-Pop soap opera. With music from some of the most successful DJs in the world, keep your dance shoes close because the music will make you feel like you are floating on the dance floor.
The gCircuit gay party organizers outdo themselves in designing lavish sets and designs that make you feel like you are in gay heaven. The décor has high-resolution effects, artistic stages, and comfortable dancing spaces that will allow you to let loose when the beats drop. The organizers are notorious for throwing orgasmic-inducing theme parties where attendees prim and strut around in outrageous fits. Whether you want to show up for the opening party dressed to the nines, with a bikini or a smile, or clad in LGBTQ+ colors, no one will judge you as long as you adhere to the theme.
● Get an opportunity to party with hot gays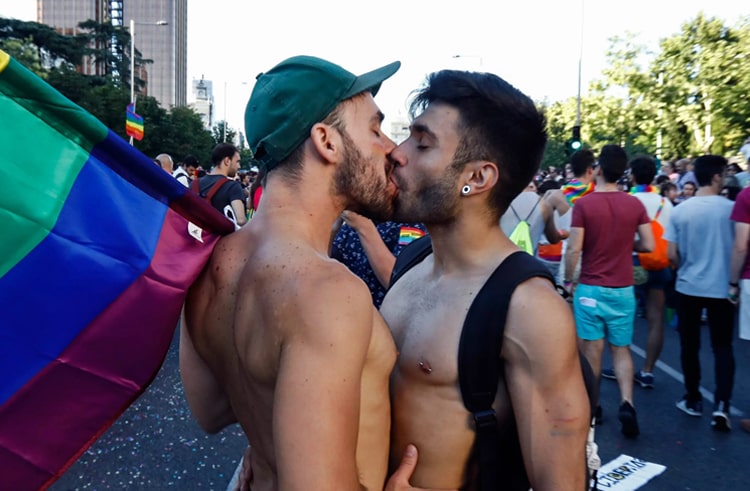 Gay men are effortlessly good-looking, but in Asia, the hot factor is a few points higher. Because of its notoriety, the gCircuit gay party attracts the who-is-who of the gay entertainment world in Asia.   From socialites, dancers, actors, DJs, actors, and YouTubers to models, the gCircuit gay party attracts the crème de crème of gay influencers worldwide. While the music, lavish designs, and parties are amazing, the people make the gCircuit gay party unique. You can meet gay men from Thailand, the Philippines, Europe, North America, and Australia, meaning you develop relationships or friendships with people you would have otherwise never met.
Whether looking to make friends, have casual hookups, or find love, the gCircuit gay party allows you to meet gay men from diverse backgrounds. You can socialize with men from different races, social statuses, and body types, ensuring you can sample the Asian dating scene to your heart's content. You get to interact with like-minded people that share and celebrate your sexuality.
●  Dive into the pool parties
Bangkok records some of the highest temperatures in Asia, so it's the perfect place to host gay pool parties. The gCircuit gay party hosts amazing pool parties where attendees can swim, hang out, play water sports, and enjoy fantastic music. If you enjoy water sports, you can have fun exploring fun games with the sporty gays, allowing you to keep fit, make friends, and spend the festival doing activities you love.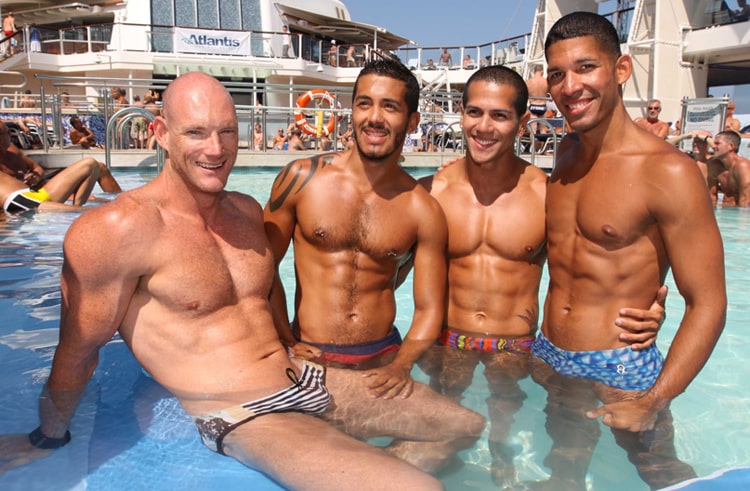 The gCircuit pool parties provide a perfect opportunity to meet potential romantic interests. It's easier to drop your guard and socialize with a potential paramour when you are soaking in a pool, sipping your favorite drink, and looking at his half-naked body. The pool allows you to shamelessly scope the hottest bodies and make your move when someone snags your interest.
If you are feeling nervous about getting into a pool with a bunch of hot gay men, don't be. Whether you are insecure with your body type, weight, or size of your junk, don't be. Keep in mind that most gay men have body insecurities, so you might not be the only one who is a little bit intimidated. Have an open mind, wear something that boosts your confidence, and you never know, you might walk out of Bangkok with your forever person.
●  Explore the amazing nightlife events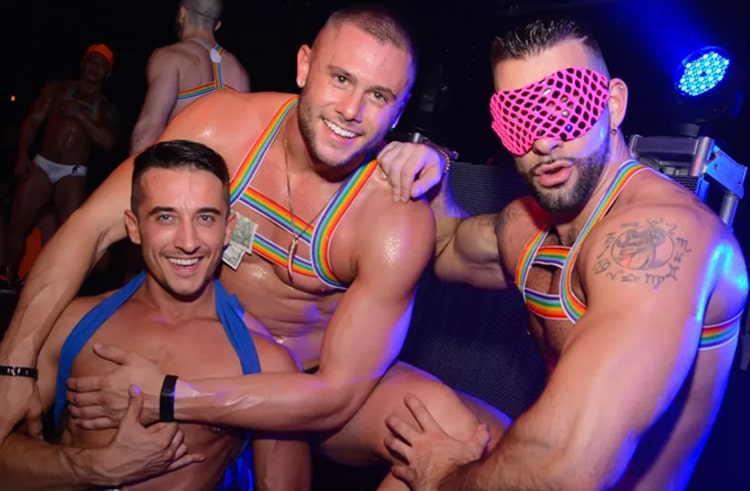 Are you a night owl wondering if the gCircuit gay party is worth your time and dime? The answer is an absolute yes! The gCircuit party has something for every gay reveler. If you are the type of guy to party all night and sleep all day, you will love what gCircuit organizers have prepared for you. From drag shows, dances, and entertainment, Go-Go dances to amazing music events, you are spoilt for choice of the number of events you can attend. Most gCircuit night events kick off at 7 PM, and you can party till you drop or the sun comes up.
Keep in mind that Bangkok is a lively city brimming with vibrant night activities. You don't have to leave immediately after the gay festival. You can explore gay-friendly nightclubs, bars, cafes, and galleries in the city.
●  It's never too early to book your tickets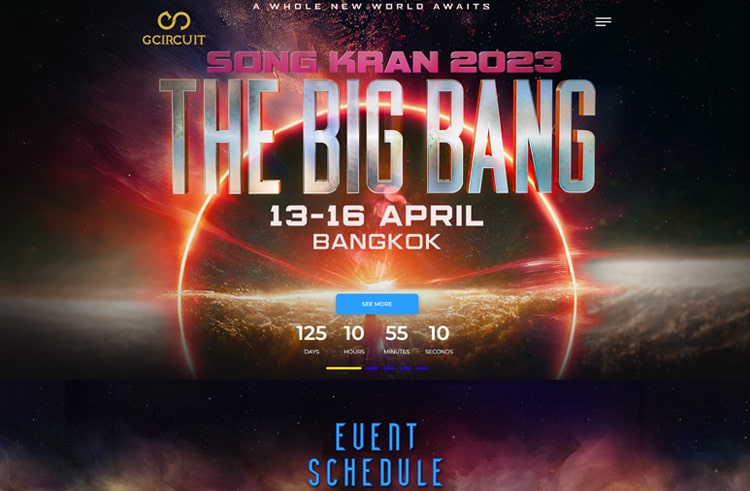 When is the best time to buy tickets to the gCircuit gay party? The truth is it's never too early or too late to purchase the gCircuit tickets. Can you imagine missing out on one of the greatest gay festivals in the globe because you procrastinated about buying tickets? The gCircuit gay party has gained popularity over the last few years, becoming the 'IT' event of the year for gay men in Asia. If you haven't booked your party ticket, log in to gCircuit.com and grab those tickets before they are sold out.
Depending on your preference, you can purchase the all-access package, night parties, pool parties, or night parties-only tickets. Keep in mind that buying the gCircuit gay party tickets in advance is much cheaper than at the door.
● Where to stay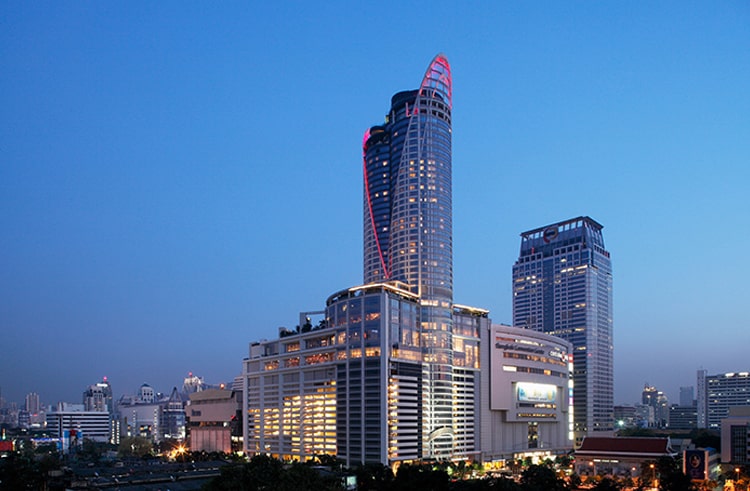 The gCircuit gay party partner's with some of the finest hotels in Bangkok to provide comfortable and affordable accommodations. You can peruse the gCircuit official website to view the various hotels the organizers work with. The website has detailed information about hotel names, locations, and prices. Most hotels are conveniently located, making it easy to attend the gay festival and move around the city. If you need more information, subscribe to the gCircuit newsletter and receive regular updates about the festival.
Conclusion
The gCircuit gay party is one of the most talked about gay festivals in Asia. The festival boasts amazing décor, fantastic music from world-class DJs, delicious foods and drinks, and amazing crowds. The party organizers outdo themselves every year by providing gay revelers from across the globe with a fantastic LGBTQ+ -friendly festival.