Being queer is about being bold and connecting with your distinct, creative self. This guide can serve as your bible if you are looking into unleashing your queerness through style and fashion.
Media and society have associated queerness with pride, celebration, and uniqueness. One striking aspect of queerness is how members of the LGBTQ+ community express it through their lifestyle, attitude, and fashion. Hence, your OOTD, fashion sense, and style are often given a significant deal in the queer community.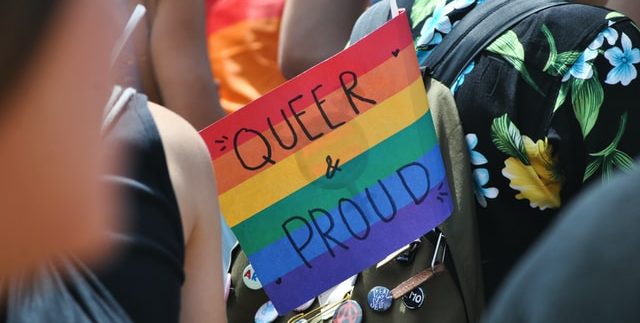 We often find stylish outfits and iconic getups that deviate from mainstream and conventional taste when browsing queer-related content and pictures. Thus working your way through queer fashion can both be exciting and tricky. Good thing this guide is here to help you learn the ropes. 
In touch with Queerness: What does Queer exactly mean? 
Almost everyone has used or at least encountered the word "queer" once. The term has been around for a long time and was initially used to refer to all non-heterosexual gender and orientation. But what does being queer mean?

It is true that the lack of vocabulary and labels to refer to the sexual orientations we know today resulted in the use of the label "queer." Even today, many people still gravitate toward using it to describe themselves and their gender fluidity.
To put it simply, Elise Schuster, MPH, OkaySo co-founder and executive director, defines queer as the state of "not being straight." It opposes the assumption that people are born "straight" or with inherent heteronormative expectations.
Is Queer the same as Gay? The Difference between Queer and Gay
People tend to interchange the terms queer and gay, especially those not within the queer community and those unfamiliar with the terms' origins. Although both refer to non-heteronormative identities and preferences, there are still subtle differences between queer and gay.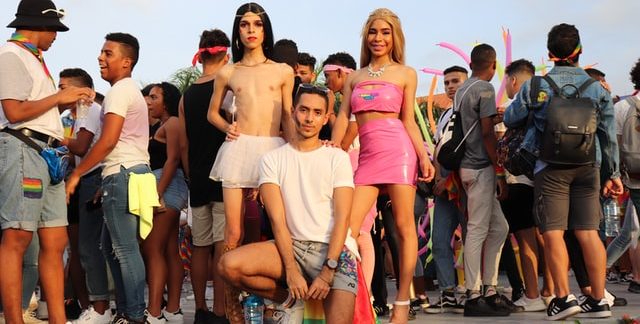 ● "Queer" includes various sexual orientations, while "gay" only refers to men attracted to other men. This means queers can also include bisexuals and those who have yet to identify a label but are aware of their gender fluidity.
● Queer used to be a slur; gay was the more formal term. Tracing its roots, queer originally means peculiar and ambiguous. Thus, some LGBTQ members see this as derogatory. However, others were still proud to claim that they were queer. But if you have to choose a more formal label between queer and gay, it is advisable to choose the latter.
Building your Look book: Queer Apparel Ideas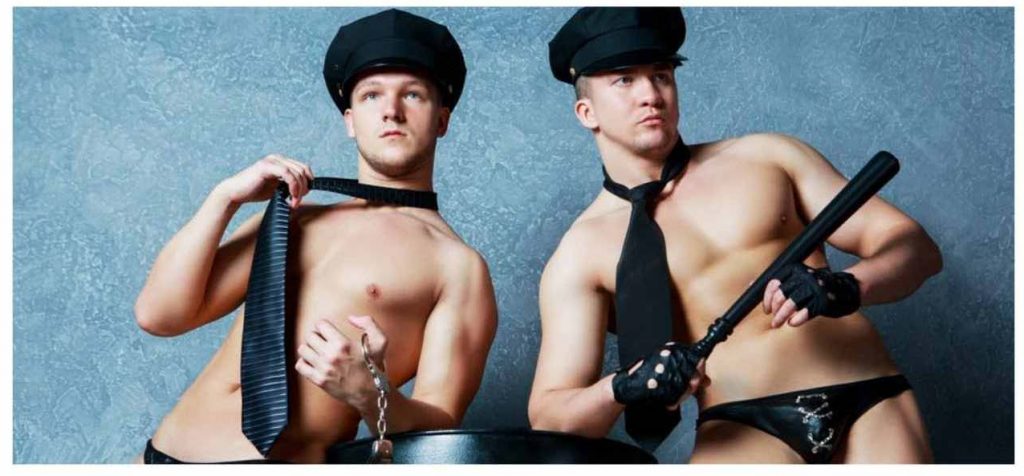 Queers dress to impress, wow the crowd, and highlight their best selves. It is not enough to look good on the outside. It also pays well to feel good and confident about yourself and increase your charismatic energy. You can do this if you find and know the style that suits you and where you feel the most powerful!
Copping the aesthetic of your favorite personalities and creating a personal lookbook can be a great way to determine the type of vibe you are into. Check out the following apparel inspirations that you can choose from. Try to switch them up, combine different styles, to discover one that suits you best.
Rainbow Things: Vibrant and Youthful Look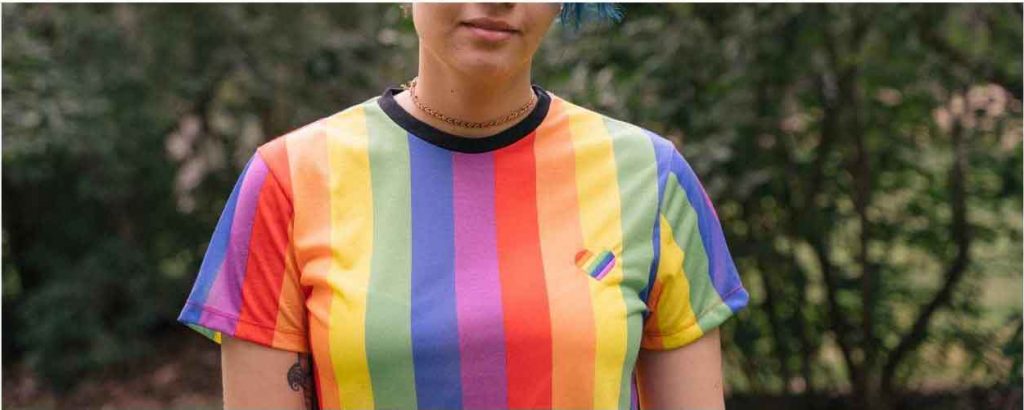 Rainbow has been the icon for the LGBTQ rights movement and represents queerness. It implies gender as a spectrum, the essence of being queer. You can wear outfits with rainbow icons and embroidery or wrap yourself in clothes dipped in rainbow colors.
Rainbow fits are stunning, especially if you want to pull off a vibrant and youthful look. The combination of dynamic colors evokes a lively aura and even summer feels. This is ideal when attending summer festivals, rallies, and other gatherings that demand energy.
Flagging: Old but Gold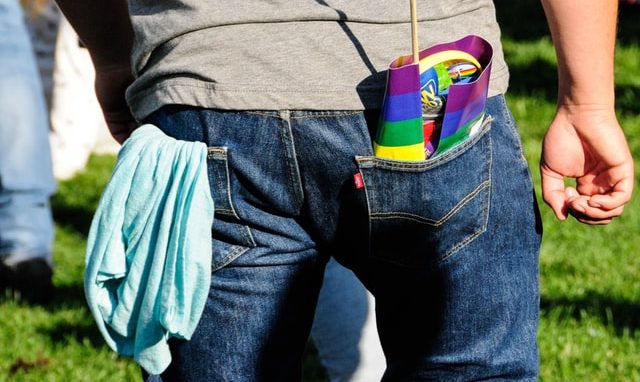 Some used to tuck their gender preferences in the back pockets of their jeans before the dawn of gender preferences in online users' bio pages. This was dubbed "flagging," where gay men tuck a handkerchief in their back pockets to signal their queerness and find potential partners. Flags served as "codes," given that homosexuality was considered an offense in the distant past.
Flagging was also known as "the hanky code," given that the placement of one's handkerchief also reveals parts of their queer identity. It was known then that placing the hanky on the left side of your body implies that you're a top, while the opposite means you're a bottom.
Color patterns are also known to connote your kinks and fetishes. For instance, black is attributed to S&M; red is for fisting; dark blue implies anal, and gray signals you're into bonding. Try to incorporate these accessories, especially if you stroll around bars. This may be an old, classic trick, but it would be thrilling to see who can understand your reference.
Loud, Patterned Suit: Bold and Expressive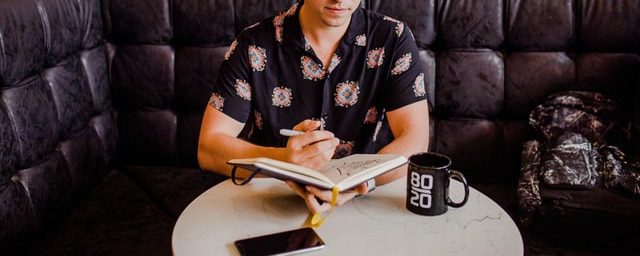 The queer runway will be incomplete without the trademark patterns and prints set in dazzling tones. It takes an exquisite taste to remarkably pull off bold prints and patterns in suits, pants, skirts, and boho dresses. Such outfits are excellent for experimenting with combinations, proportions, and lengths.
This is also a go-to look if you want to stand out and look fresh. Take center stage at a summer wedding with sophisticated, wide-shouldered designs and patterns that flatter people of all genders.
Plaid Flannel: Edgy and Alternative Look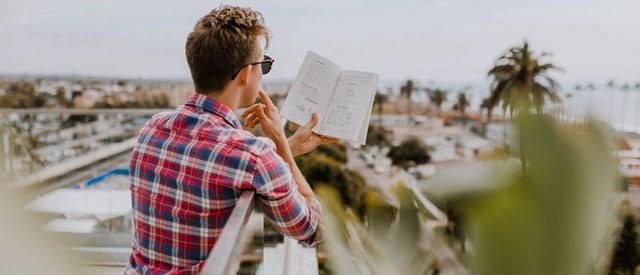 Traditionally, plaid flannels were regarded as lesbian identifiers. As times progressed, some LGBTQ+ members and notable queer authors called for ending the lesbian stereotype on flannels. But there are still others who wear flannels with pride and claim that these pieces helped them embrace their sexuality.
Plaid flannels send an edgy and grungy vibe due to their practicality and comfort. This can be paired with dark-colored jeans, Converse shoes, or the like.
Transparent tip (rubber/lace/mesh): Teasful and Alluring

Queer fashion can also reveal just enough skin to tease and make others yearn to see more. People in mesh, lace, and cut-outs often send an enigmatic and alluring vibe. 
This can be a good option for those in casual gothic style. Imagine layering lace and mesh under a witchy silk slip dress, with black platform sandals and a seasonally unsuitable yet flawless dark lip, and appearing perfectly goth by the seashore.
Harness: Kinky and Sultry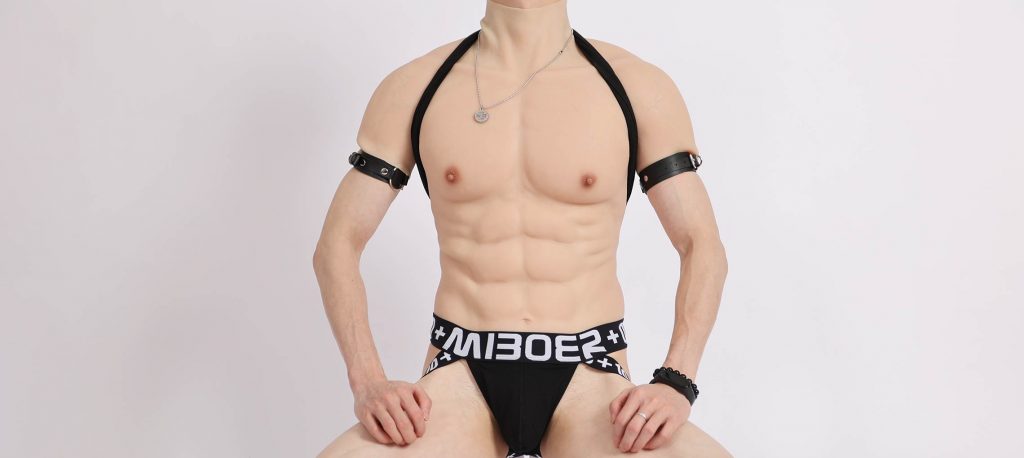 Generally, harnesses and leather pieces scream kinky, unconventional, and perverted. People in the community wear harnesses simply because they make them feel hot at parties. Harnesses come in various styles and colors, though black is commonly preferred due to its BDSM implications.
Bodysuit/Leotard (Latex/Silicone): Chiseled and Well-Built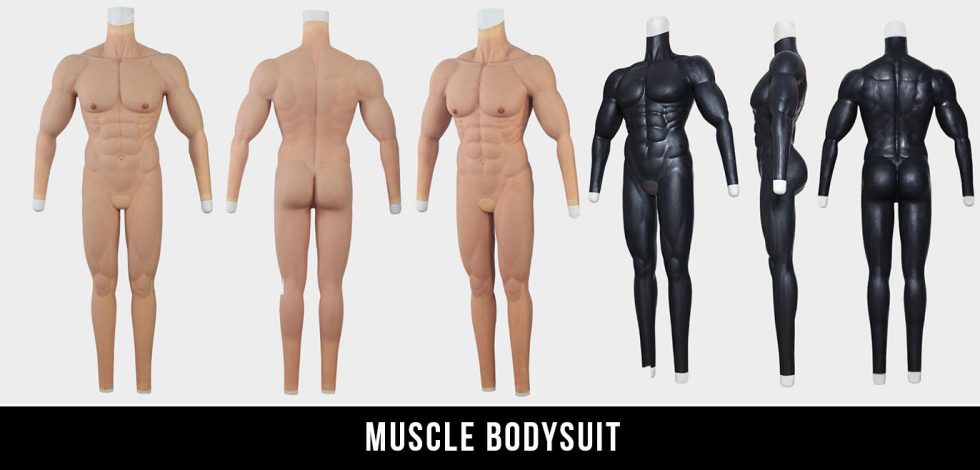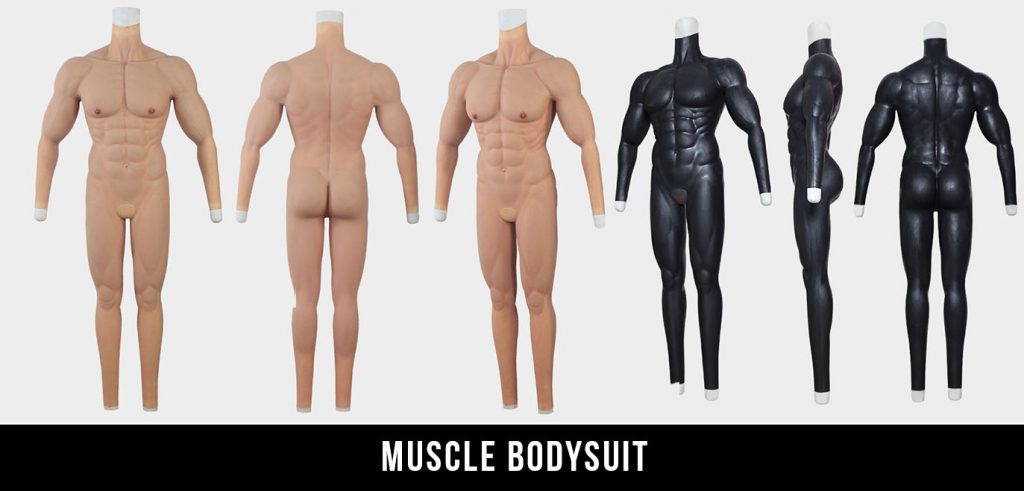 Live out your ideal body type by wearing a bodysuit. Leotards are also good pieces for accentuating your sexy humps and curves. These garments are meticulously designed and woven with ultra-comfortable latex or silicone material.
These pieces also help queer members own and showcase their identities and sexual preferences, such as polar bears, gay otters, etc. Similar to harnesses, bodysuits are also associated with being kinky and hypersexual.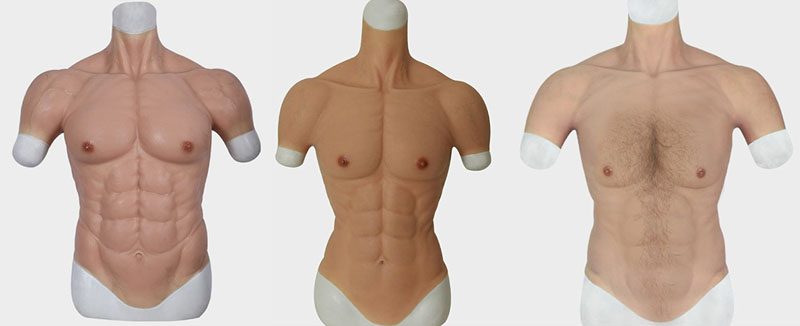 Among widely available bodysuits are muscle suits that give customers a realistic chiseled physique. Finding a high-quality muscle suit is crucial to establishing a sexy and domineering appearance. Browse the muscle suit collection that Smitizen offers to purchase high-grade muscle suits that can spice up your queer fashion.
You can pair this up with various male and female masks that you can choose from Smitizen. They are renowned for their realistic look and comfortable fit. Dog masks are also available for those who dig pup play.
The Overall Look: Ways to Make Your Queer Aesthetic Stand Out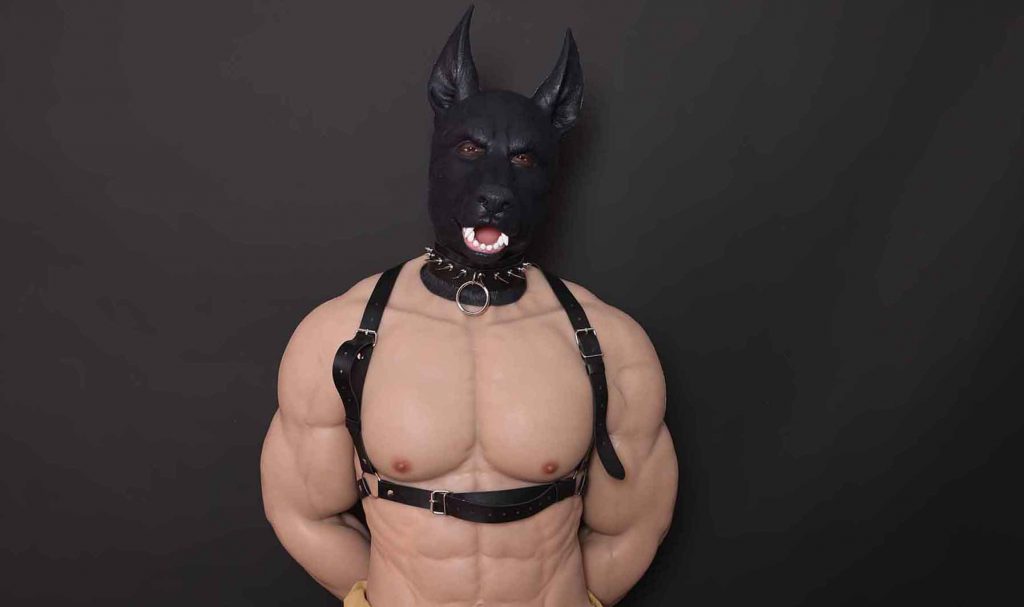 It is not enough to look good. It would be best if you also felt good. Queer fashion does not simply stop with having the right clothes. It also demands a brave, wild-spirited attitude from the person wearing it. Here are some actions you can do to optimize your queer getup.
● Outsource bodysuits to polish your overall look. Smitizen offers a wide variety of high-quality bodysuits and muscle suits you can choose from to create your perfect queer getup.
● Increase your charisma with makeup. Hair and makeup can significantly affect how your outfit looks on you. For black outfits, it is generally advisable to go for makeup with shine and shimmer to complement the dullness of the color. You can experiment with glitters and muted tones for bright and loud outfits to balance out your outfit.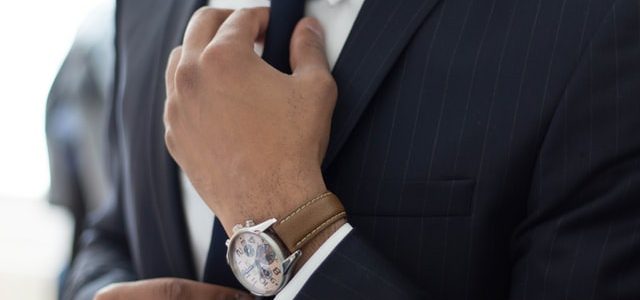 Conclusion
There is no fashion or dress code for being gay. Sexuality is not determined when you dress in a certain way. Even though the LGBT community has many varied aesthetics, we celebrate particular looks as iconically queer.
Gender expression is an essential aspect of creating and accepting one's identity. This is in the form of our clothes, which ultimately affect how we carry ourselves in social interactions. Wearing the outfit that makes you in touch with your unique, queer self is essential.