Are you aware you can build a top-tier superhero costume from the comfort of your home? Contrary to what costume manufacturers and retail brands would make you believe, you don't need to spend endless hours and hard-earned cash to own an awesome superhero costume.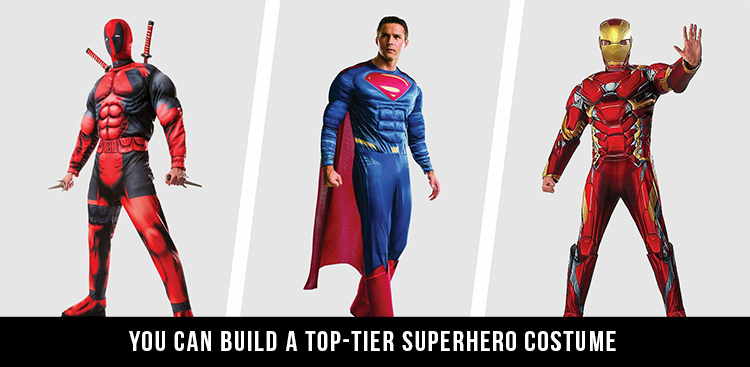 Superhero costumes are fun, easy to make, and cost relatively less than off-the-rack costumes. With some research and imagination, you can create the best superhero Halloween costumes that can set you apart at Halloween events. This article gives a detailed guide on creating fabulous superhero costumes, materials, and tips to make your crafting process seamless.
Superhero costumes materials
With so many superhero costume ideas and conflicting DIY guides on the internet, selecting the suitable materials to create Halloween costumes can feel like a Herculean task. Whether you want to develop men's superhero costumes, women's, or something cute for kids, the materials you need are similar.
Here is a list of materials you might need to create superhero costumes at home:
Fabric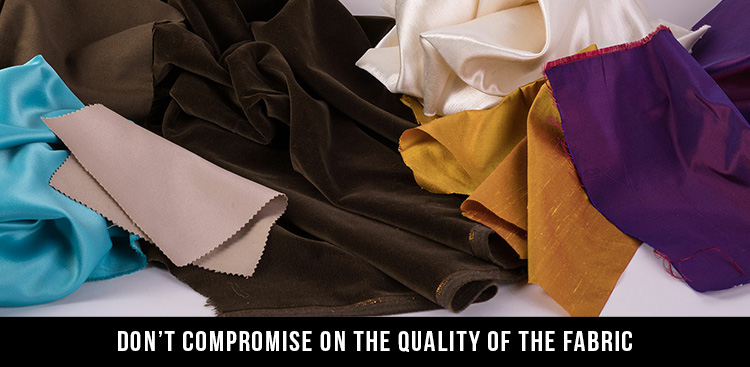 If you want to create a tremendous super suit, you can't compromise on the quality of the fabric. The fiber, thickness, and elasticity of your fabric determine how comfortable your costume will turn out. Ideally, go for materials that easily stretch, have high water and heat resistance, and provide breathability. Depending on the outfit you have visualized, you can use various fabrics, including spandex, latex, leather, or silicone.
Craft foam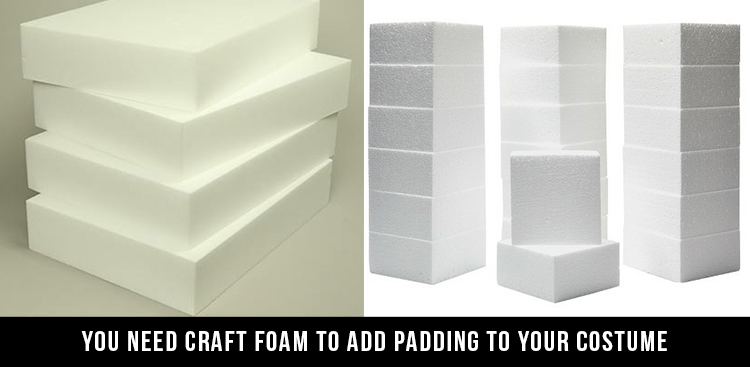 From the iconic wonder woman, Batman, and superman to Harley Quinn, superheroes are pretty buff. If you want to create a costume that instantly turns you into a toned superhero, you might need craft foam to add padding to your costume. You can easily cut the foam into muscle-size pieces that you can add to your costume to look more muscular.
Stitching machine, sealers, and glues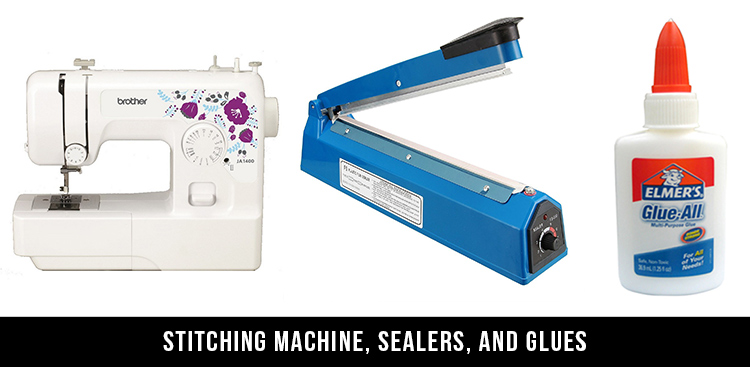 The last thing you need when attending a Halloween party is for your incredible costume to fall apart, leaving you bare for all to see. To curtail this disaster, you can use glues, sealers, or stitches to keep your Halloween costume intact.
Scissors
For cutting the materials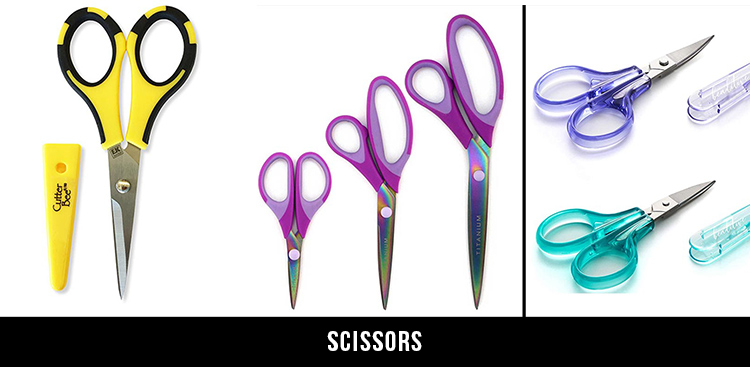 Chalk or marker
Helpful in creating an outline on a piece of fabric or paper when cutting something.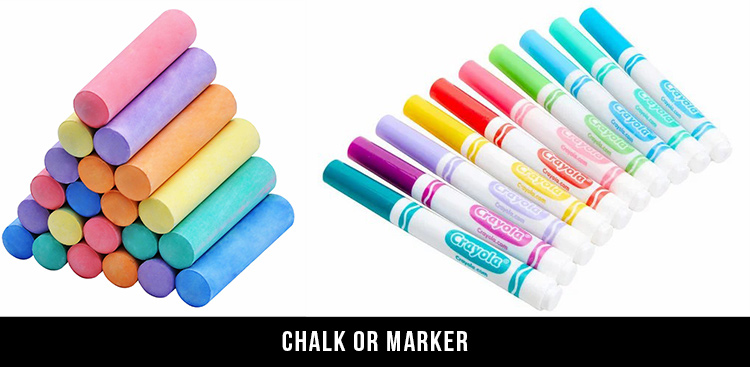 Paper, duct tape, or aluminum foil
These materials are ideal for creating a homemade face mask.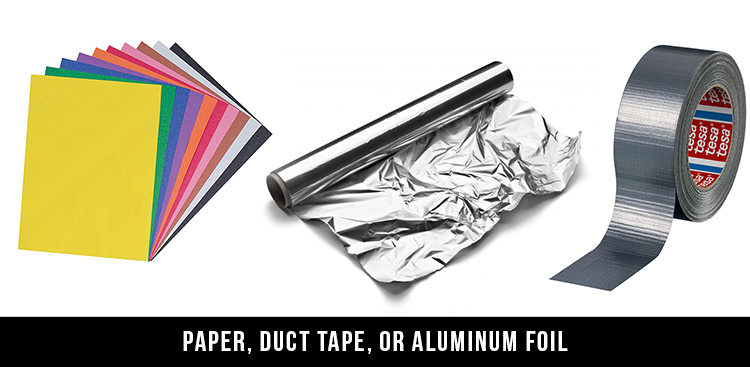 6 Ways to Make a Superhero Costume
Making superhero costumes can be intimidating. You can get bombarded with some many superhero costume ideas and processes that you lose track of the Halloween costume you visualized. Whether you want to transform into a villain, vigilante, or superhero, the authenticity of your look is highly dependent on your ability to make a fantastic costume.
Here is a simple guide to help you create incredible superhero Halloween costumes:
Visualize what you want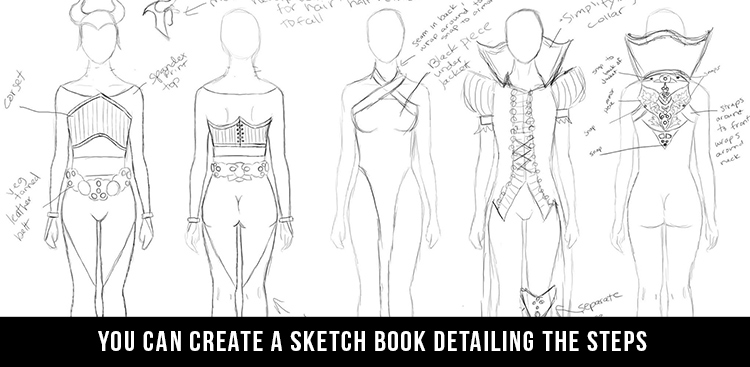 A visual representation of the Halloween costume you want is the most crucial step in creating an incredible costume. Whether creating original superhero costumes or imitating your favorite character, ensure you have a visual board of your desired costume.
A visual representation ensures that you are adequately prepared with suitable materials and know the steps to get what you want in a costume. Ideally, you can create a mood board that allows you to design a superhero Halloween costume that makes you feel and look good. Alternatively, you can create a sketchbook detailing the steps you will need to create an incredible costume.
Prepare the costume outline

.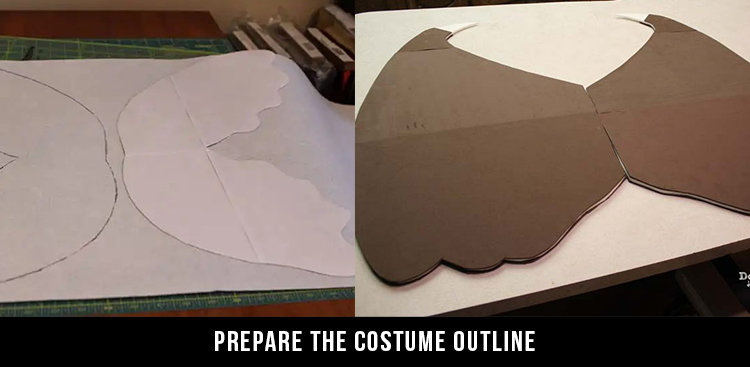 Preparing an outline involves choosing the material, designs, and accessories you will use when making your Halloween costumes. You can divide your costume into four sections: head, body, legwear, and symbols, to ensure you have supplies for everything you might need.
If you create a super suit using latex, leather, or silicone, ensure you have enough material to prevent running back and forth to the store when stitching. If you are making family superhero costumes, this step helps avoid inconveniencing some of your loved ones with unfinished or less-than-impressive costumes.
Steps to help you cruise through this step include:
Evaluate whether you need to wear a muscle suit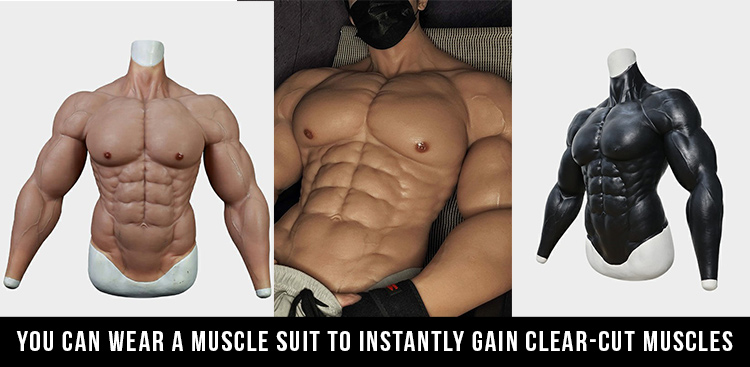 The size and shape of your body affect how visually appealing your superhero Halloween costume turns out. Most superheroes are ripped, and having a muscular build makes it easier to imitate your favorite character. For instance, if you have a skinny body frame and want to wear a superman costume, you can wear a muscle suit to gain clear-cut muscles instantly.
Choose the costume color

.
While the color of your costume is usually determined by the superhero you want to become, no one says you can't change it to your favorite color. You can embellish a little and choose a color that makes you happy. If you are creating family costumes, you can create different costumes with the same color, making Halloween a memorable event, especially if you have little kids.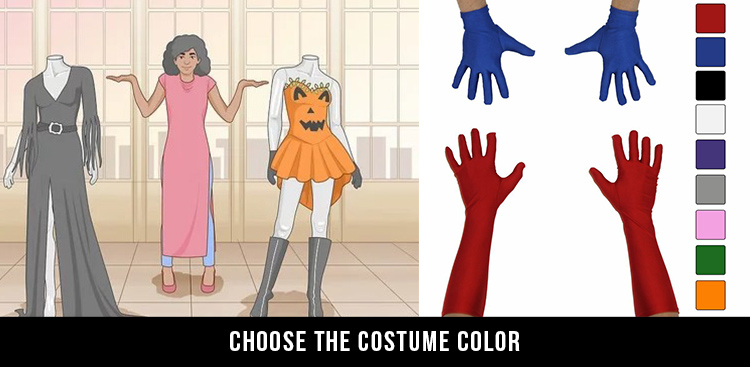 Select material for your costume
Ensure you balance the superhero costume's authenticity, comfort, and ease of use when selecting the material for your costume. Ideally, choose a fabric that facilitates movement and air circulation and is skin-friendly.
Make your superhero suit

.
Making a costume at home might sound like an uphill task, but it's pretty easy, and you can complete the DIY project within minutes. The great thing about creating a superhero suit is once you have mastered how to create one, you can do them all. Most superhero costumes follow the same steps with slight variations to make the costume unique.
You can create some of the most popular superhero Halloween costumes using the following steps:
Go for simplicity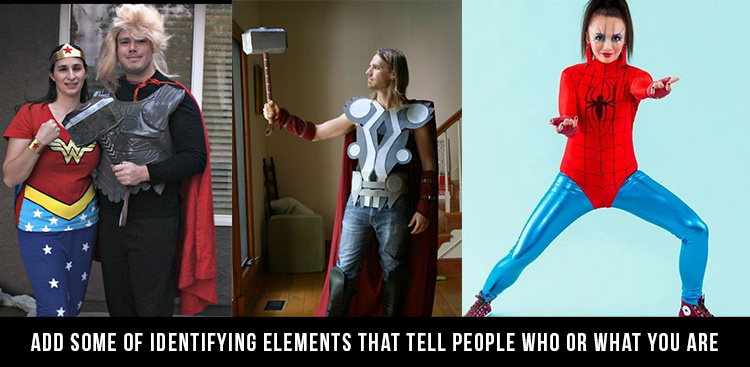 It may not be practical to replicate your superhero Halloween costume to the last-minute detail. You can add some identifying elements that tell people who or what you are. Rather than creating a perfect Thor costume replica, you can wear black leggings and a padded short-sleeved t-shirt, saving time, energy, and money.
Custom some of your outfits
You don't need to buy new clothes to customize superhero costumes at home. You can use old t-shirts and leggings to create unique Halloween costumes. For instance, if you want to generate batman costumes, you can wear black full-length leggings and tight t-shirts, ideal for showing off your muscular physique. If you don't have an athletic build, you can wear a muscle suit or padded t-shirt to boost your muscle size and shape.
Ideally, match your supersuit's color scheme with the original superhero costume's color to make it easier for people to guess your identity. For instance, if creating a Captain America costume, a variation of red, blue, and white colors might be the most ideal.
Create a superhero mask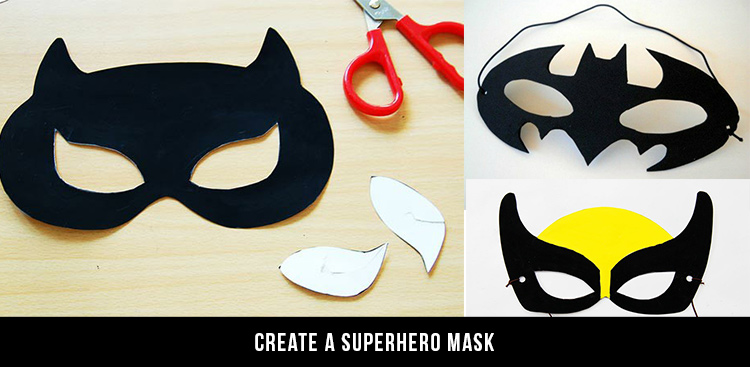 A superhero mask is both symbolic and functional. A mask protects the superhero's true identity, keeping a balance between his every day and vigilante life, protecting them against attacks from criminal elements. Depending on your assembled materials, you can make a superhero mask from aluminum foil, a piece of clothing, or paper.
How to make a paper mask
1. Lay a piece of paper on a flat surface and smooth it out.
2. Use a marker or pencil to outline the size of your mask
3. Use the scissors to cut out the marked area. Place two holes on each end of the mask where you can insert a string that you can tie around the back of your head.
4. You can decorate the mask with glitter, face paint, or symbols that complement your costume.
Don't forget your footgear

.
A superhero's footwear is probably the easiest part of making a superhero costume. The type of footwear you create depends on the activities you may perform on Halloween. If you plan to trick or treating, boots are ideal, while sports socks, duct tape, and felt boots are suitable for indoor activities.
Several methods you can use to create superhero boots include:
High-top socks as boots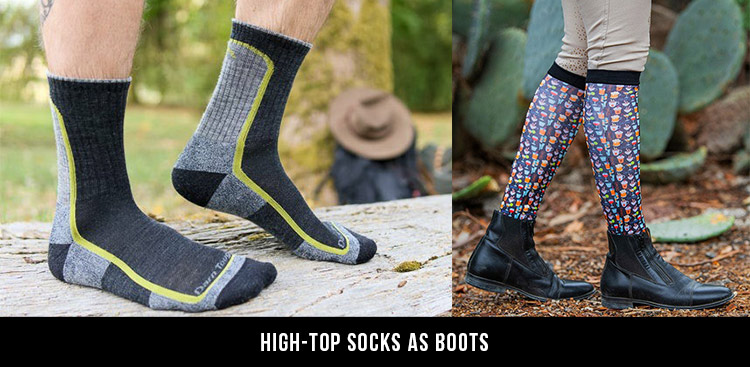 If you have no boots for Halloween and are not planning to go outside, you can convert your sports into superhero boots. Tight high-end socks snugly stick to your legs, giving you a no-nonsense superhero look. You can get sports socks in different colors and designs, making it easy to match your superhero suits with your boots.
Duct-tape boot covers
Duct tape boots are perfect for Halloween because they allow you to have unrestrictive fun, exercise your creative juices, and look fantastic. Cover your feet with duct tape from your toes to your ankles or knees to make duct tape boots
.
Unique superhero symbol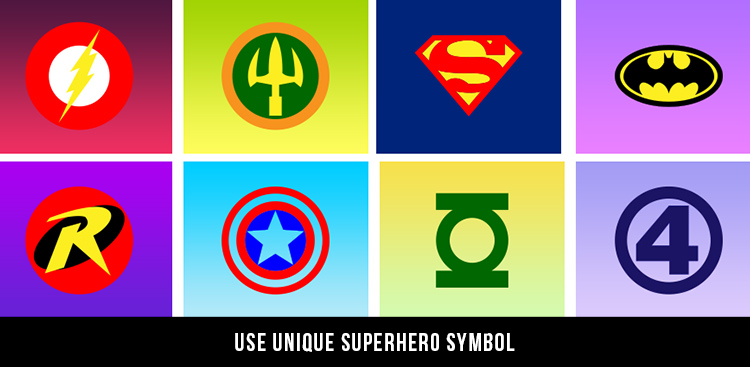 Are you a superhero if you don't have superpowers? A superhero symbol is an identifying mark that tells people what you are capable of. The dark knight has the bat symbol, superman has an S across his chest, while Wonder Woman has a golden lasso. When creating a superhero's logo, make something that matches a particular superhero character to make it easy for people to make a mental connection.
Conclusion
Superhero Halloween costumes are unique because they are fun and can help you create valuable memories with your loved ones. Creating your Halloween costumes from the comfort of your home reduces the money you spend on Halloween, rejuvenates your creativity, and provides a bonding experience, especially when you are making costumes as a whole family.