Looking muscular in photos can be challenging, but it's not impossible. With just a few tips and tricks, you can fake your way to look more muscular in photos in no time!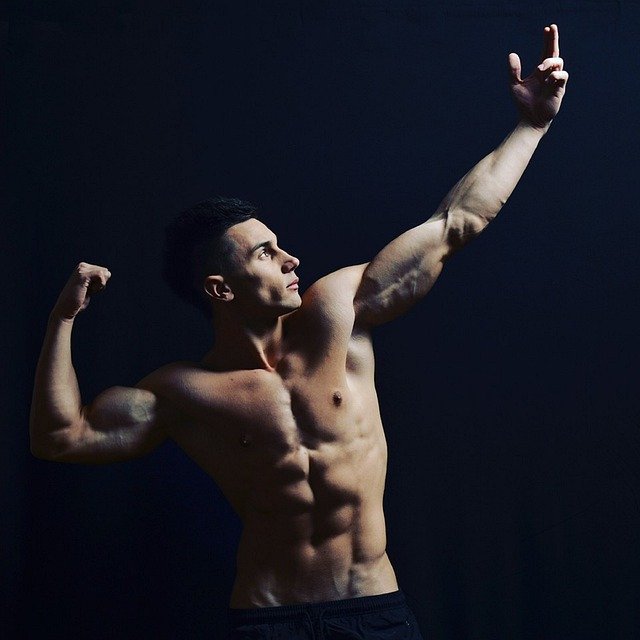 In this blog post, we will discuss some of the best methods for you to look more muscular in pictures. So whether you're preparing for your next photo shoot or simply want to look good on social media, read on and find out the best tips and tricks you can do to make yourself look better in pictures. 
You need 10 minutes (and a lot of practice).
Luckily, you don't need a lot of time to make yourself look ripped and lean in your photos. You need 10 minutes, a place with perfect lighting, an equally good camera to capture your pictures, and some basic knowledge of angles.
Once you have these three things, then you're good to go. 
Let's start with the first important aspect you need to look muscular or show off those six-pack abs you've worked hard on. 
Trick #1: Good lighting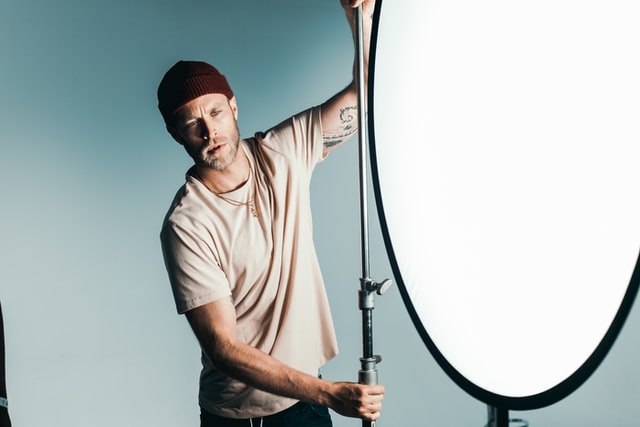 Good lighting is the most critical piece of our tips and tricks in this blog post.
Even without enough knowledge of angles, having good lighting is a sure way to make you look good in photos. 
If you want people to notice your cuts – like your six-pack, your ripped shoulders, or your muscular pecs – you need to highlight them. How? 
Good lighting. 
If you don't have any idea about lighting, here are some ideas to help you: 
Natural light. This is mainly using the light of the sun used in your photographs. The perfect time to take photos with softer natural light that is not too harsh or shadowy is during the early morning or close to sunset. If you want a picture with intense shadows or ones with a bright light above your head, take your picture on a sunny day.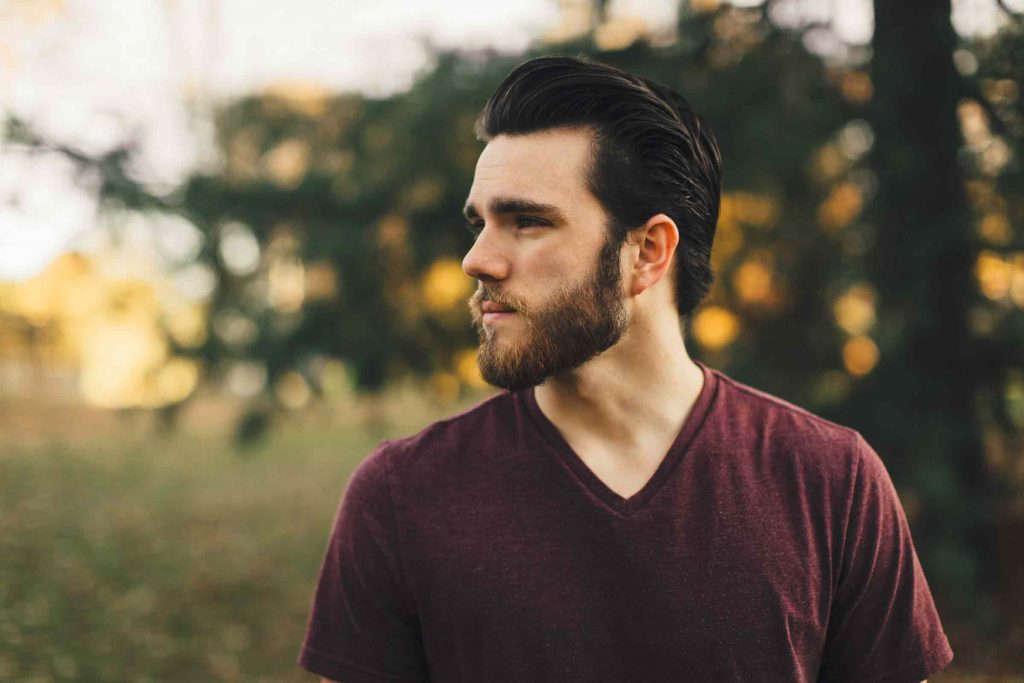 Front light. Also called flat light, front lighting directly focuses people's eyes on you because you're the centerpiece as a subject. With front lighting, you get even light spread across your photos, perfect for portraits. Mostly, this kind of lighting is what you see in studios.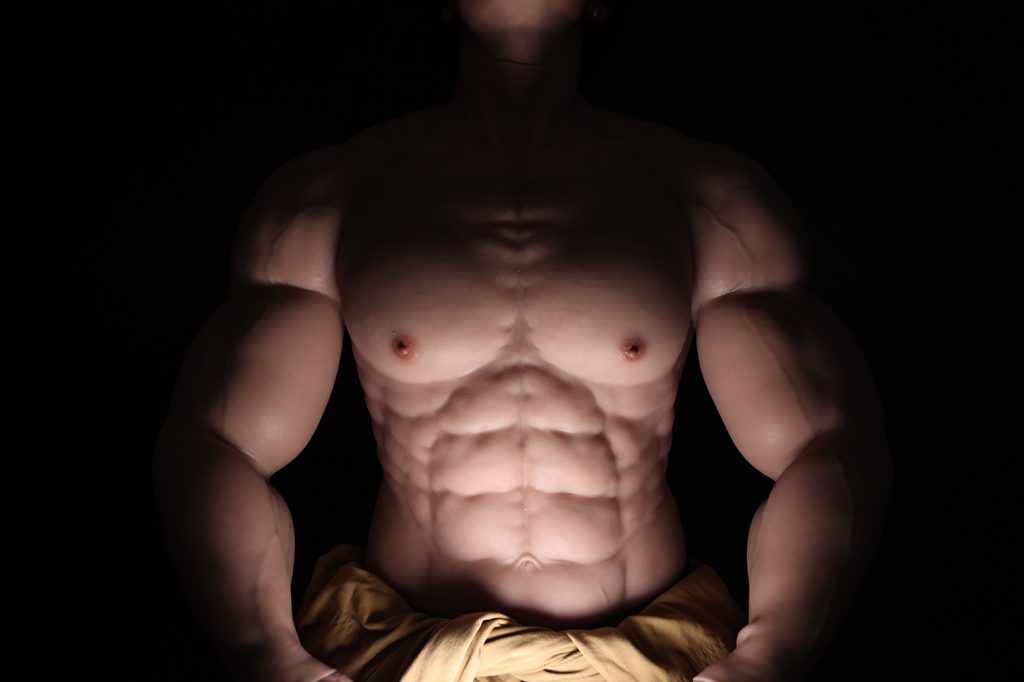 Backlight. Placing a light at your back will do the trick to create a dramatic silhouette. Sunsets and early mornings are the best times for this kind of lighting. On the other hand, you can use artificial lighting to achieve the same result.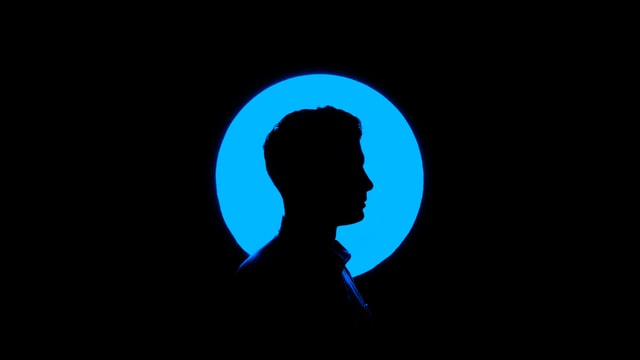 Soft light. This type of lighting can usually be seen in a studio where photographers use a diffusion panel or maybe a curtain that reflects backlighting to give you a more youthful look with less intense shadows.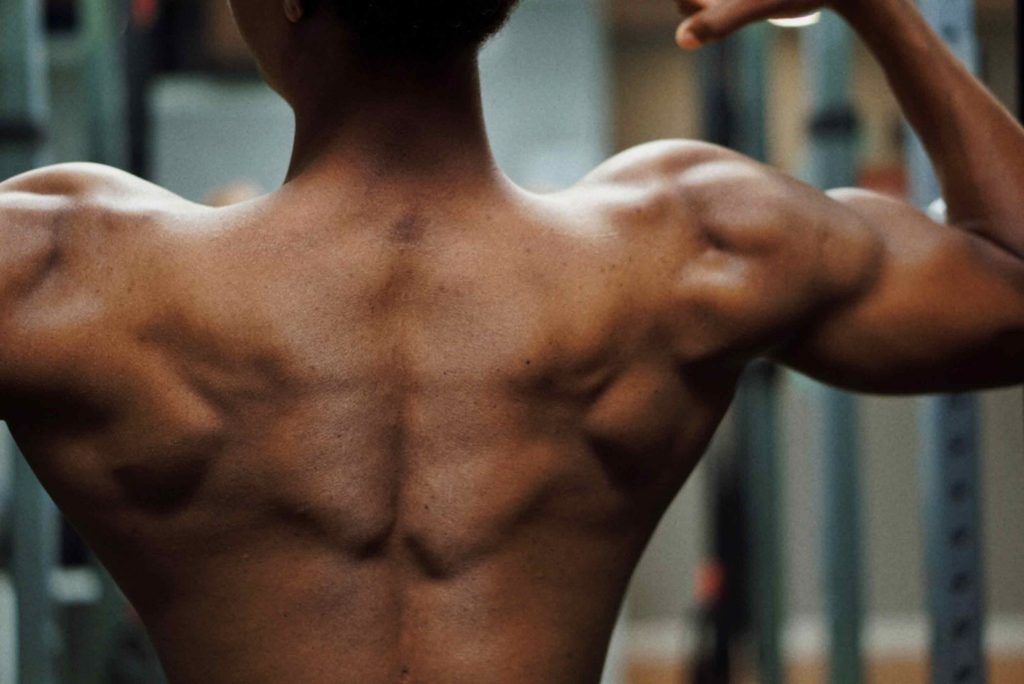 As a rule of thumb, you should keep your face pointing towards the light, especially if it's natural light from the sun. If you're going to do your photoshoot in a studio or in a similar space that is confined, make sure that you have a soft light above your head and also some source of light on your side. 
Trick #2: Get your angles right
Next to good lighting, catching that perfect angle is another key to making yourself look more muscular in pictures. Want to show off those muscles? 
Here are a few things that you must do:
Don't lean back. Instead, lean forward. 
Suppose you want to make it seem like you have those sexy chest muscles and broad muscles; angle yourself so that your body will appear bigger by tilting yourself towards the camera. Again, remember to do it leaning forward and not background.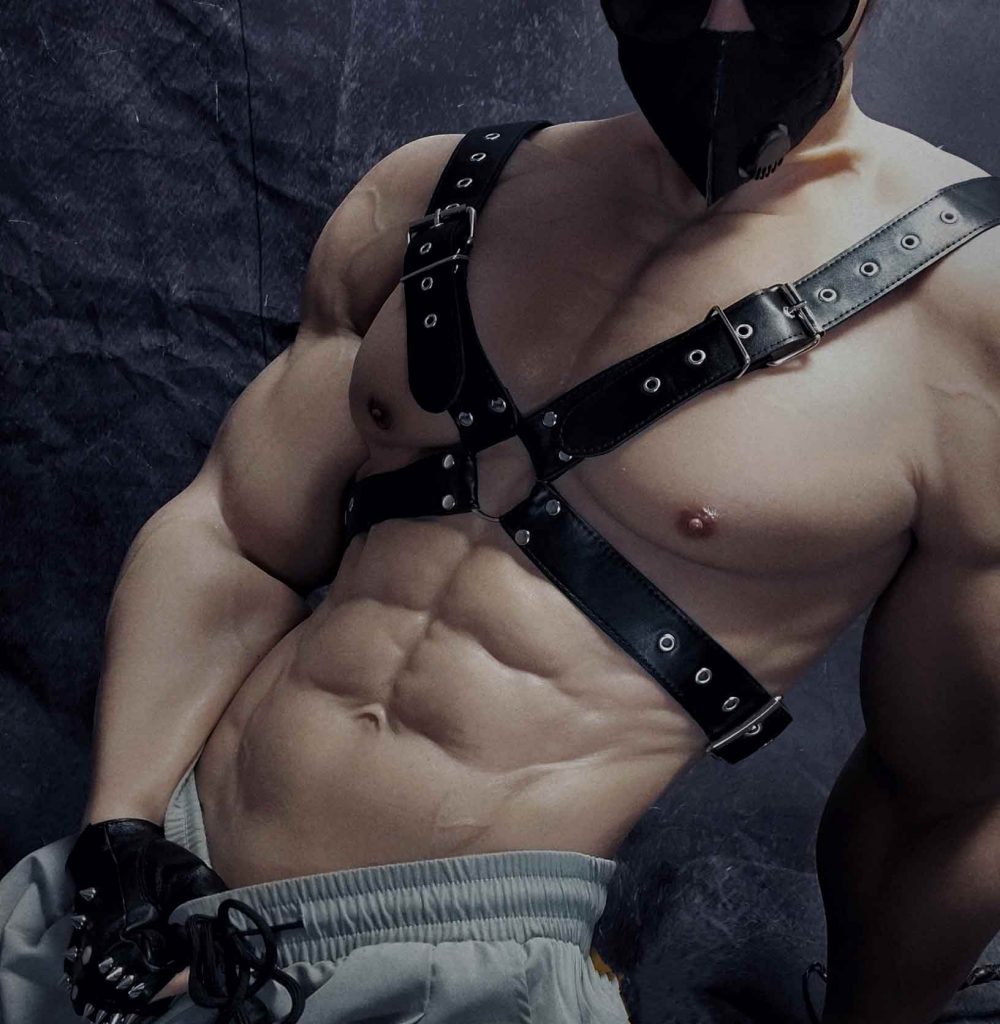 Pull your body sideways for a slimmer look.
On the other hand, if you want to make your waist slimmer than it looks, then that's the time that you need to lean back from the camera and pull your body a bit sideways to achieve the look. Taking pictures of yourself in the same angle or position will not help. Instead, take different shots at different angles and see which ones you make look your best, muscular and ripped.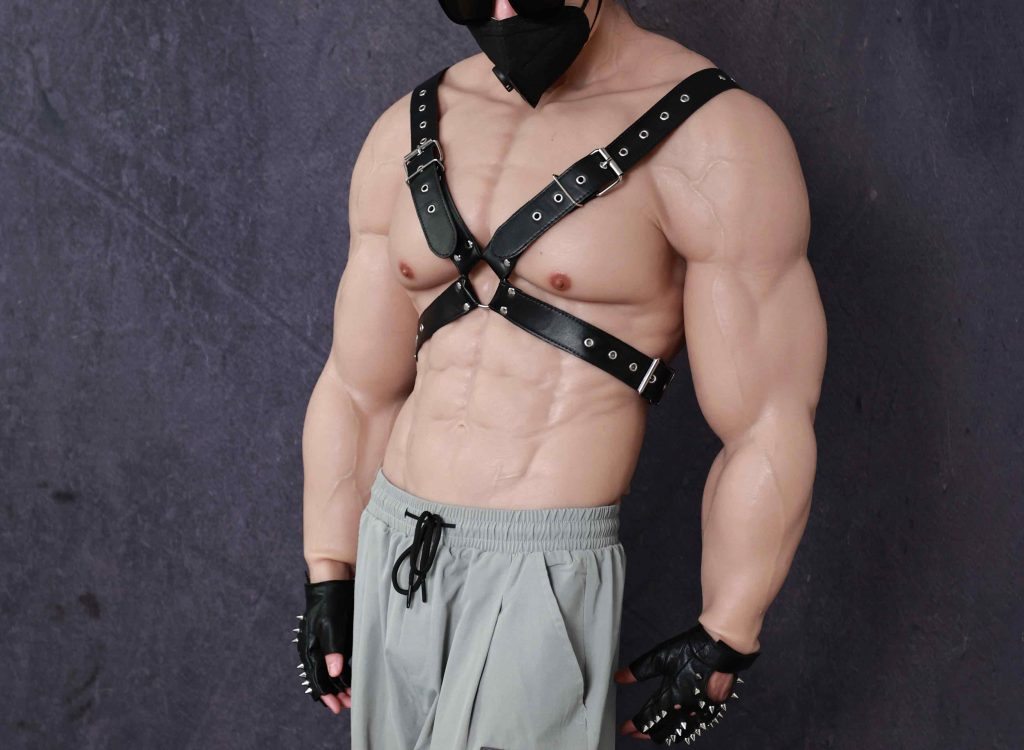 Trick #3: Flex those muscles
Typically, your body would be relaxed when you take photos. Learn more about flexing lats.
On the other hand. If you want to look more muscular, you should know that flexing makes a lot of difference. Find more techniques for flexing muscles on TikTok.
When you flex those muscles, you look more ripped and even bigger in pictures. Look at the picture. The one on the left is relaxed, while the one on the right has all his muscles flexed right at the camera. 
Trick #4: Groom your body to achieve your desired look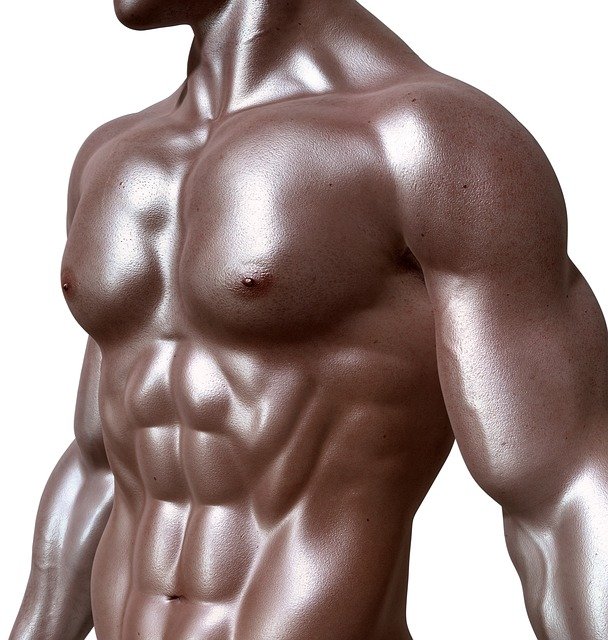 Another thing you can do to look muscular is to groom your body correctly.
That said, tanning or oiling your body can help you achieve that. 
When you tan or oil your body, you help define those fine muscle lines you have and put even more emphasis on your six-pack. You can also use it to fake the look of having more muscles than you have. 
Trick #5: Use a good camera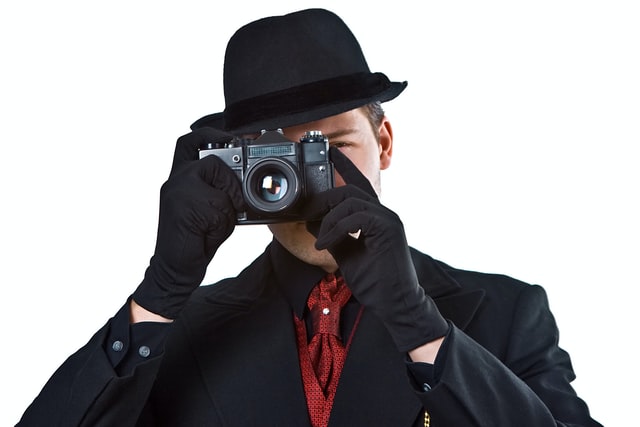 You can never go wrong with a digital camera when taking good photos of yourself. 
There are just some things you need to know to make sure that you maximize the quality of your pictures. 
Pick a camera with a lens that will flatter your natural features. As a rule of thumb, cameras with longer lenses are ideal if you have a thin face. On the other hand, shorter lenses are suitable if you have a broad look. 
Trick #6: Edit your photos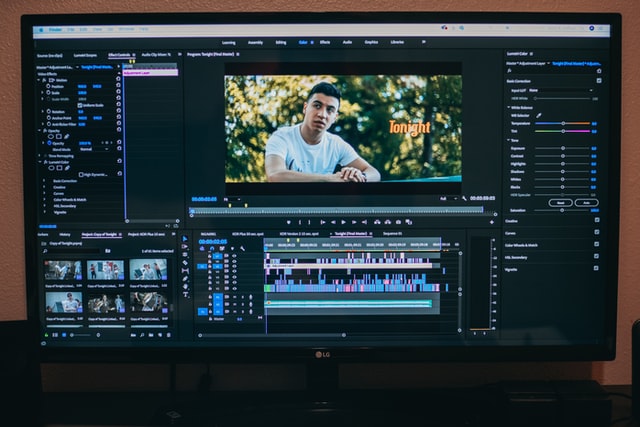 Of course, one of the fastest and easiest ways to make yourself look buff is to edit your photos. 
Like with photo filters that you use on your phone, there are a lot of image editors that you can use to make yourself look muscular. 
The only problem with this trick is that you may not be able to achieve the look that you want, and your edited muscles can look very fake, which might put off some people. Another disadvantage is that you can't take photos anytime or anywhere since you have to consider if they can be edited or not.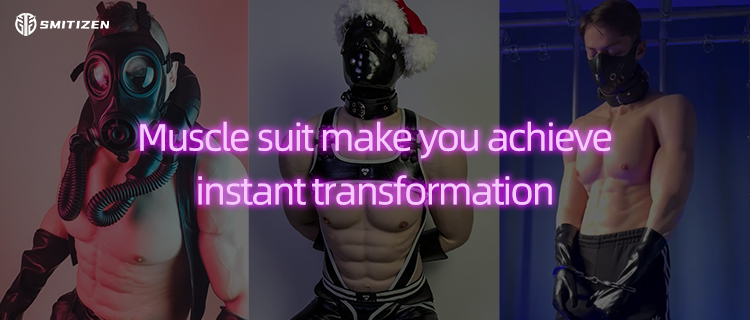 Now on to the best part. 
If you're not a fan of going to the gym and editing your photos, you will look too fake. Even if you achieve a more muscular look, the next best thing you can do is wear a muscle suit. 
So why a muscle suit?
Usually made of silicone, muscle suits wrap around your body like a second skin. It's just like wearing another piece of clothing but with the benefit of giving you an instant appearance of muscles on your abs, chest, and shoulders. 
A full-muscle suit can also cover your arms and legs, so you look muscular all over – not just in specific parts of your upper torso.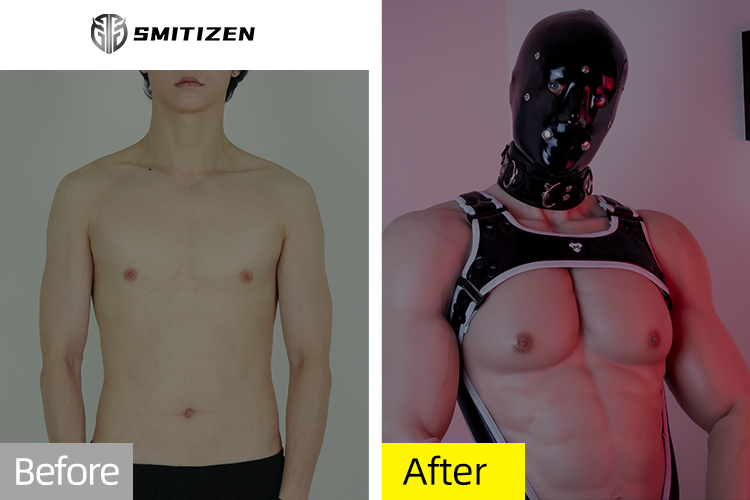 The benefits of wearing muscle suits
Of all the choices on this list, wearing a muscle suit is your best option. 
Here are the many advantages why a muscle suit would be a good choice for you.
It looks real. 
Unlike editing your photos, muscle suits give you the appearance of super-realistic muscle contours. The untrained eye wouldn't even be able to tell the difference because of the unique aesthetic that comes with the making of muscle suits. 
It's easy to wear. 
Just like earlier, wearing a muscle suit is just like wearing another piece of clothing. It's easy and comfortable, and some brands like Citizen even make breathable muscle suits!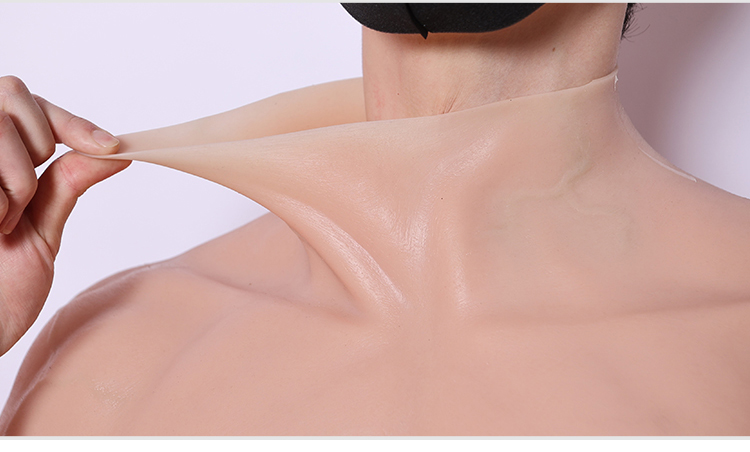 It's a good choice for every occasion. 
Muscle suits are not just excellent for your fitness photos; you can wear them for any occasion at home or even going out! Because they fit you like a second skin, you can wear your muscle suit under skintight clothing so you can still show off those ripped muscles to other people.
Conclusion
Looking muscular in pictures with your abs flexed can be tricky. Photos don't always do you justice unless you know the tips and tricks to make you look ripped. 
With these tips outlined here, you can look your best and flex those broad shoulders and six-pack abs without any problem. 
The next time, you can feel confident when you take a photo of yourself by following the tips and tricks outlined here.