Although silicone masks are very realistic, but if lack the hair part,that will still affect the good appearance. So that many mask lovers will also wear wig after put on the mask. Now, we will teach you how to choose the right wig for your mask, the tips are very helpful for beginners, let's take a look!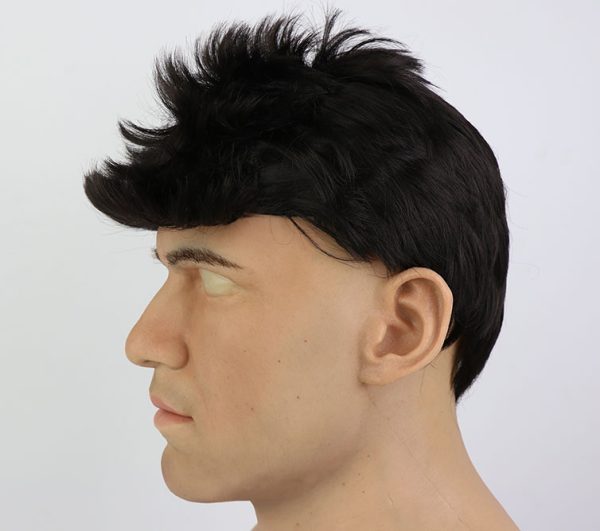 Take Into Account Your Face Shape
Male wigs should both complement your personal style as well as flatter your appearance. Thus, the wig should enhance your face shape in the first place. If you have an oval face, go with layered and voluminous wigs for a fuller appearance. For a round face, opt for a side-parted short or medium hair. If your face is heart-shaped, choose a textured messy wig with bangs. A square face looks better with center-parted medium-length layered hair.
Don't Forget About Your Skin Tone
Besides the face shape, you should consider your skin tone. If you have warm skin, choose from copper-red, honey-blonde, chestnut-brown and ebony-brown shades. For cool skin tones, decide between raven-black, auburn-red, platinum-blond and ahy-brown hues of hair pieces for men.
Check If The Wig Feels Comfortable
A try-on is the main stage of the process of buying a men's wig. So that it won't irritate your scalp, ensure the wig fits snugly.
A lot of wigs caps feature tabs that you can adjust so it fits your scalp size. However, make sure to get a wig that sits as close as possible based on your head's circumference measurement.
You can also use double-sided tape to keep your wig in place if it features one.
A wig can irritate the skin on the scalp of bald men. If this is the case, you should opt for skull cap pieces that are adjusted on the inner part of the cap.
Those who want to secure a wig to their natural locks can use comb pieces and hairpins.
Do not buy a wig without a return policy. You may want to take it back or swap for another one in case of scalp skin irritation.
The return policy rule also applies to the mens wigs that you buy online.
Except wigs,you can choose to wear a hat,the effect will also be very natural.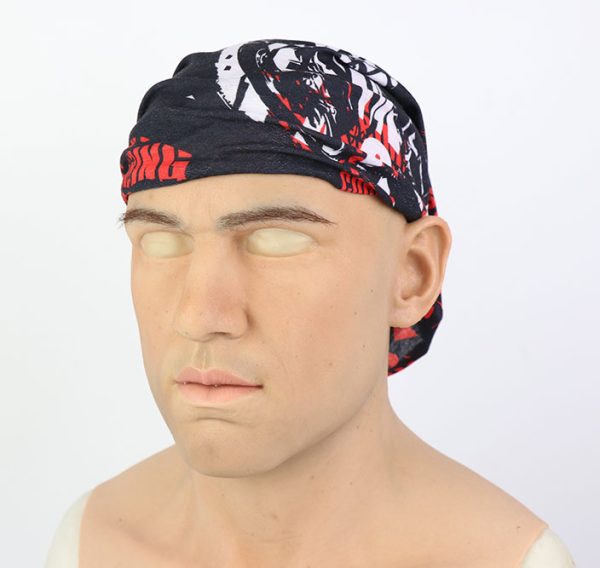 Besides,if you do not want to wear wig or hat,here has an another choice: silicone mask with implanted hair, which will be much convenient to wear and realistic.And that is also a perfect choice for beginners or anyone pursuing real effects.
The above are the tips to let you know how to choose the suitable wig for your silicone mask. Hope that can help you!