Lead-in: As the COVID-19 pandemic continues to challenge global health, social media has become a safe place to interact with people. Twitter has also become an outlet for LGBTQIA+ people to share their inner thoughts and express themselves freely. As a matter of fact, Twitter contributed to creative identity reconstruction, community building, and resistance of the gay community.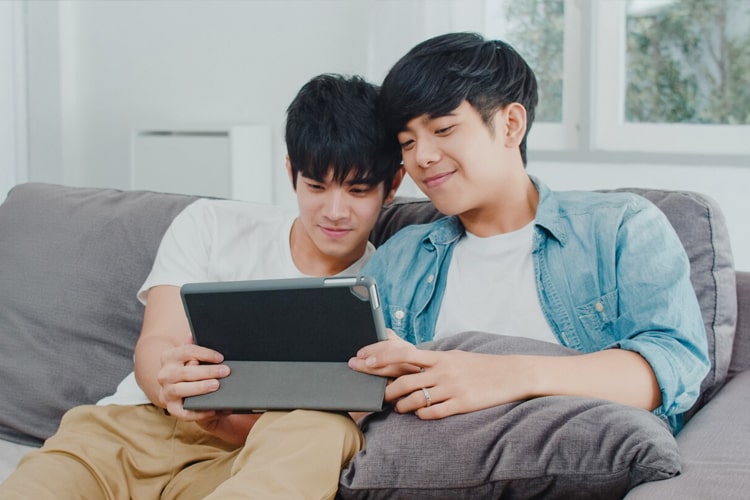 The Hype of Social Media: Creating Healthy Online Communities
Social media is part of our everyday lives, whether for reaching out to people you haven't met for a while, for business, or just a space to hang out and encounter strangers with the same interests as you. With the increasing population of LGBTQIA+ communities on the internet, creating healthy online platforms that are accessible and safe is critical so people can reveal their sexual orientations without prejudice and start meaningful conversations.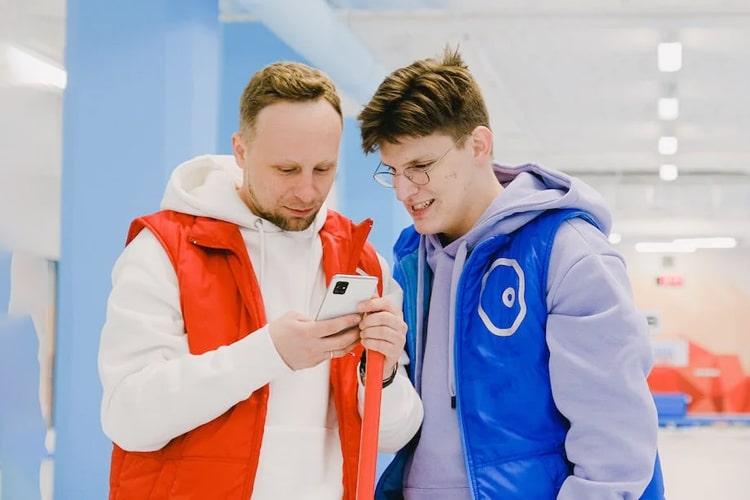 Long before social media, details concerning gay communities are limited to the public. Did you know that not until the 1980s homosexuality is considered a mental disorder? Due to limited information about LGBTQIA+, finding a safe environment wasn't easy. However, with the tremendous efforts of the members, they created small groups supporting homosexuality, and gradually, it became one enormous community where they preached solidarity.
Together with the passion of the gay community and the power of social media, more information and facts are shared with the general public. It helped LGBTQIA+ members connect and create a strong bond that eventually made people more accepting of various sexual orientations.
Twitter as Safe Haven For LGBTQIA+ Community
Twitter has been one of the longest-running platforms that protected its users' anonymity so they could freely speak their minds. Before the takeover, anyone can discuss any topics they want as long as it follows community guidelines. It served as a medium where people with the same experiences and thoughts assemble and start more in-depth deliberations in private messages. No matter what sexual orientation you identify as you can find your people on Gay Twitter and feel accepted.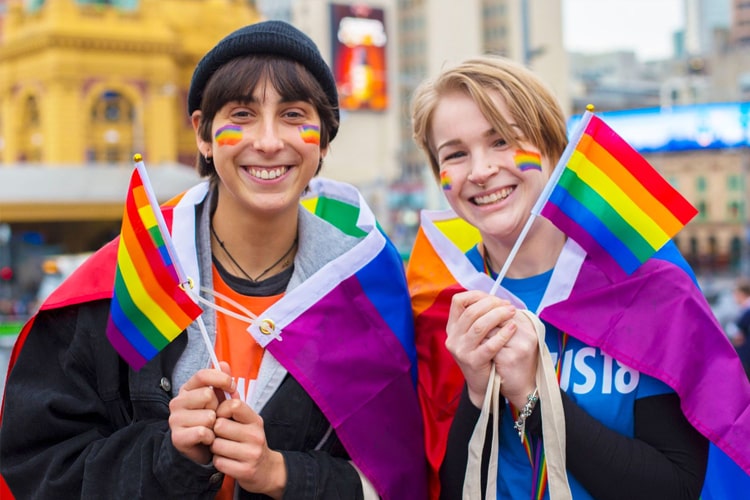 However, Twitter discussions are not always rainbows and butterflies. There are still haters and traditionalists on the platform that is heavily against the gay community.
For example, several issues surrounding same-sex relationships circulate on the internet and become a loud topic. Social media networks are bombarded with countless opinions about politics, social pressures, religions, etc., detailing the pros and cons of these modern changes.
To ensure members of the LGBTQIA+ community remained safe, Twitter Gay came into existence. It's the space where members of the rainbow community can share their thoughts, talk about their musings, and much more without getting any negative judgment from other people.
When Did "Gay Twitter" Became a Thing?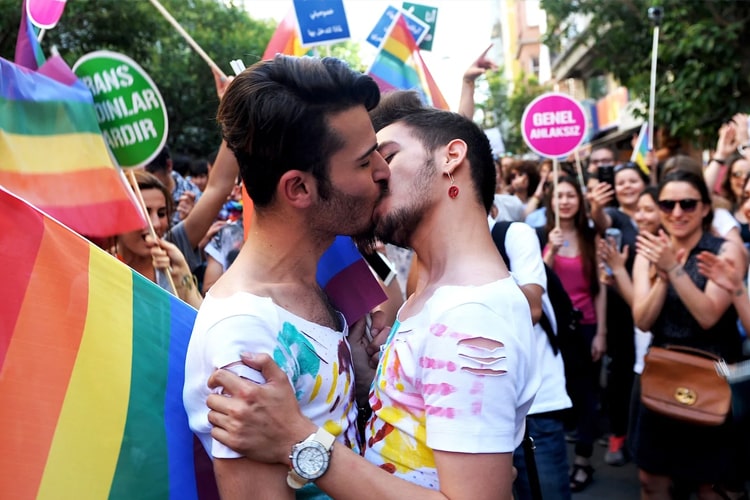 Gay Twitter is a space where people can share their gym selfies, memes, wild experiences, drag-queen obsessions, and many other things they're interested in without any fear that someone will hate on them. Gay Twitter became an outlet not only for adults looking for a healthy community but also for youths still hiding in their closets with no idea how to navigate their sexuality.
Most members of the LGBTQIA+ community prefer to follow social norms in real life since the use of public spaces dedicated to the community is still limited, and they are still prone to bullying. In this matter, they tend to participate in online communities as they can express their true self, feel safe, and find support from other community members.
In light of the COVID-19 pandemic, interactions on the Gay Twitter community have increased since getting stuck in a four-cornered bedroom means more time on social media. To this day, Twitter is vital in helping the LGBTQIA+ community by offering a helping hand to users who need emotional support and encouragement.
The Feeling of Belongingness among LGBTQIA+ People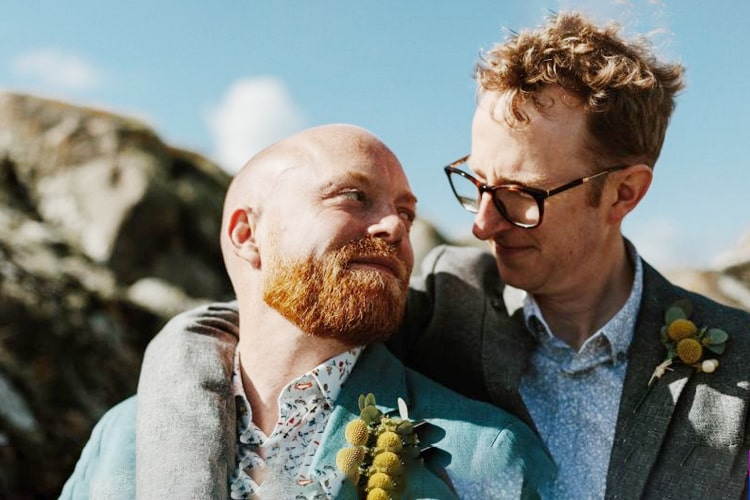 Developing a community with a sense of belongingness is the most significant part of being a member of the LGBTQIA+ it helps the members cope and feel accepted. Self-disclosure through Gay Twitter is a way to communicate with other community members. LGBTQIA+ members who can disclose their sexual orientation with the use of online platforms assist in them building up their interpersonal relationships and improving their mental health.
Other advantages of Gay Twitter include:
Enhancing One's Knowledge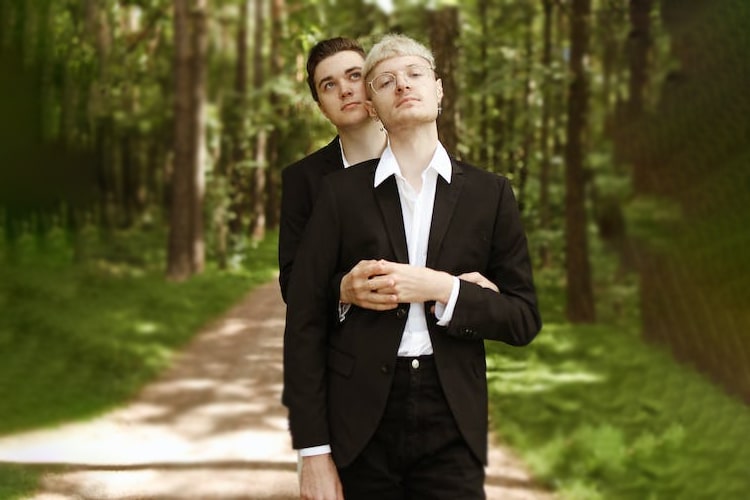 Not everyone on Gay Twitter is of other sexuality. Some are supporters of equal love, referred to as "Allies." These Allies help others understand the community more, and they can do this by directly interacting with the community.
For instance, straight teenagers who have gay friends on Gay Twitter learn of the bullying they endure and thus can help in supporting their friends' safety. Additionally, teens are more prone to cyber-bullying, which may lead to mental health issues. Having a friend is critical to keeping our mental health.
Aside from teens, other people outside the community who supports the gay community can also enhance their knowledge about the group's aspirations to avoid social stigmatization and lower discrimination.
The LGBTQIA+ movement has been supporting and encouraging other members to understand important information such as culture, categories, homosexuality, and other vital subjects that continues to initiate healthy conference within and outside Gay Twitter.
Having More Freedom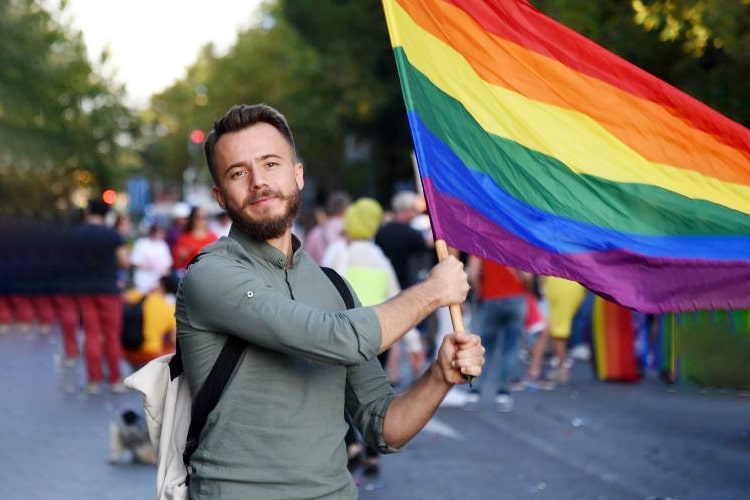 Freedom to express oneself is a human right. It should not be based on religious affiliation, education, or sexual orientation. Anyone shall be free to relay their opinions without any interference from public authorities. However, that is not always the case for LGBTQIA+ members. Their freedom has been limited due to the fear that people who don't understand them will retaliate, leading to anti-LGBTI hate crimes.
Gay Twitter is a space wherein members of the community can express their thoughts and share their personal lives, whether under a cloak of anonymity or not, freely. They can share anything with anyone, anywhere.
Embracing Reality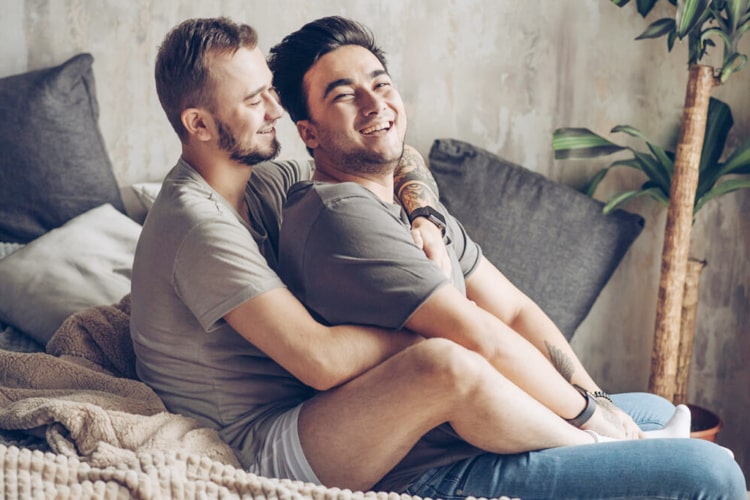 Those who are uncertain of their sexuality can gain clarity through being a part of Gay Twitter. Especially if they have no support in real life, they can ask anyone on the platform for their experiences and compare them with their own. Thus, they can embrace reality and accept who they are without feeling alone. This is a momentous event as acceptance increases self-esteem and improves well-being.
Spreading Awareness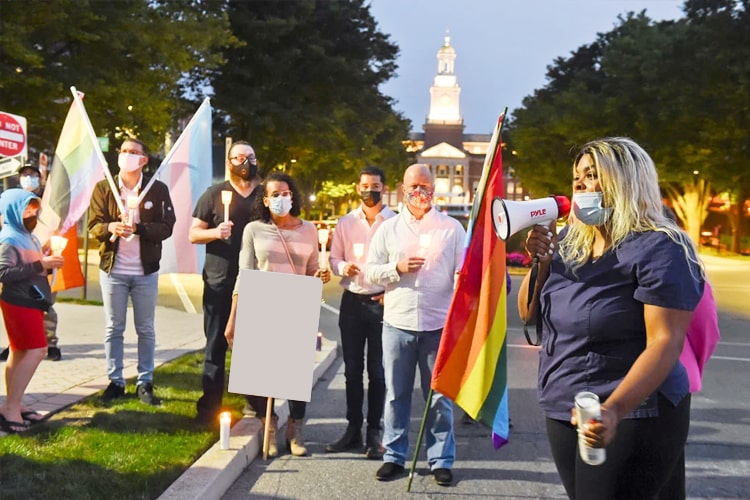 The LGBTQIA+ community initiated a movement to promote gender inclusiveness among all the Lesbian, Gay, Bisexual, Transgender, Queer, Intersex, and Asexual minorities.
The Gay Rights movement focuses on various issues, such as:
The mental health of LGBTQIA+ members
Same-sex marriage
State acceptance of homosexuality
The consciousness of a surge of sexually transmitted diseases such as AIDS and HIV
Protection against LGBTQIA+ children from violence and abuse
In addition to these, Twitter campaigns that concern the community are addressed, such as:
Identifying other inclusive pronouns instead of the traditional she/her or he/him to include versatile choices for the members to know that they are accepted for who they are.
Keeping a safe environment, whether online or offline, following community guidelines. This includes policies like safeguarding the community against hate speech, doxing, etc.
LGBTQIA+: One Step Away from Independence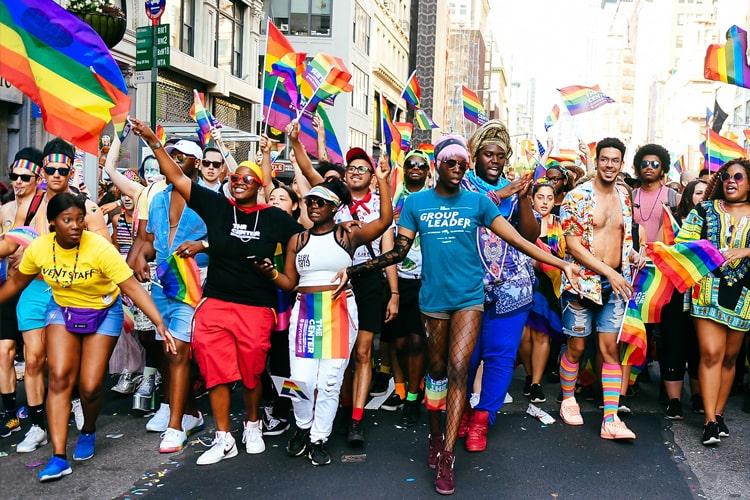 Discrimination against the LGBTQIA+ community stem from a long history of religious, cultural, and other bigotry cultivated by hate and ignorance. Education is a principal key to starting the wave of change that aims to remove cruelty against the gay community.
The good news is more states have made laws and policies that will protect the gay community. The prevention will help them express themselves more without judgment, not only on social media such as Twitter but also in real life. This led to the following:
Increased Self-worth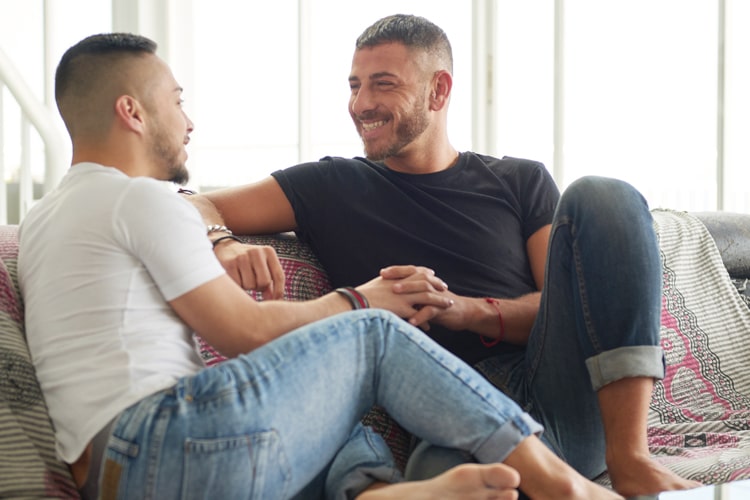 Self-worth is the feeling of being loved and knowing that you deserve to be loved. It's the best thing that will happen to anyone. The platform has become a haven wherein people can share their true colors, and the unconditional support from the Gay Twitter communities alleviates the pain they may have experienced.
Obvious Pride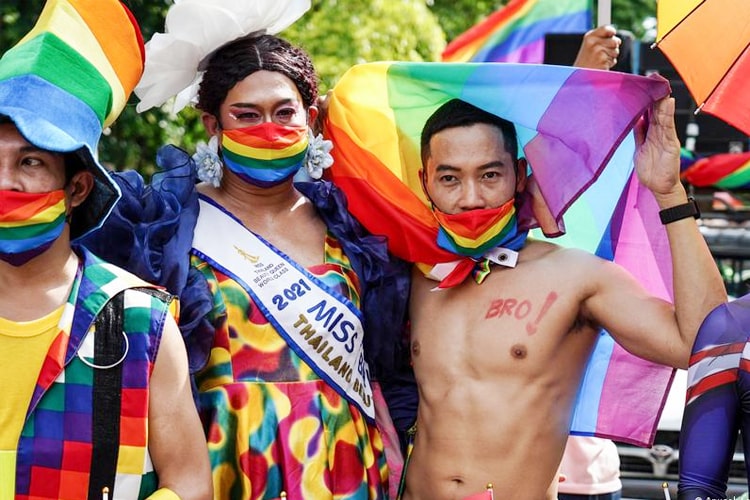 Aside from posting selfies, sharing rainbow-colored stuff, and connecting with gay communities on Twitter, one becomes a part of an influential movement that strives for equality in civil rights, education, and protection against hate crimes.
The fight for equality in society is yet to end. Gay Pride commemorates dignity, gender equality, sexual diversity, and gender variance. The community seeks to achieve these things to have a voice in society.
Media Commendation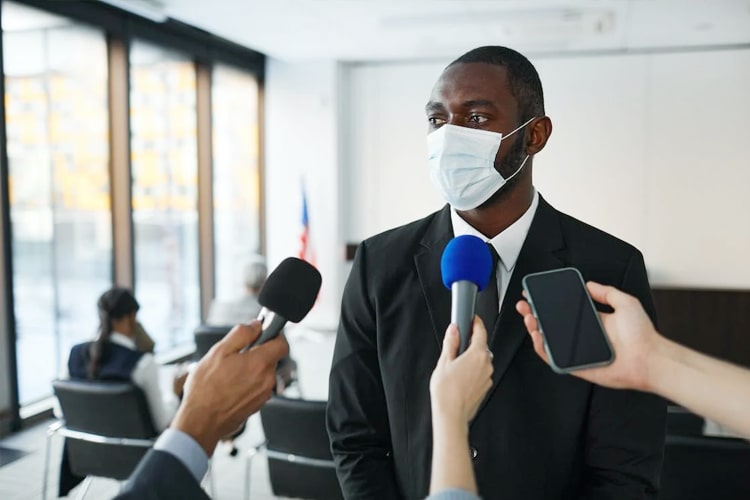 Stepping out of the comfort zone and revealing one's sexuality takes a lot of courage. People getting acknowledged by the community after 'coming out' is a superb feeling. It also cements the thinking that there is nothing wrong with them.
Thru platforms like Twitter, being vocal about your sexual orientation can also help you receive once-in-a-lifetime opportunities such as invitations to talk in front of university students to spread LGBTQIA+ Awareness or write a book about it.
More Connections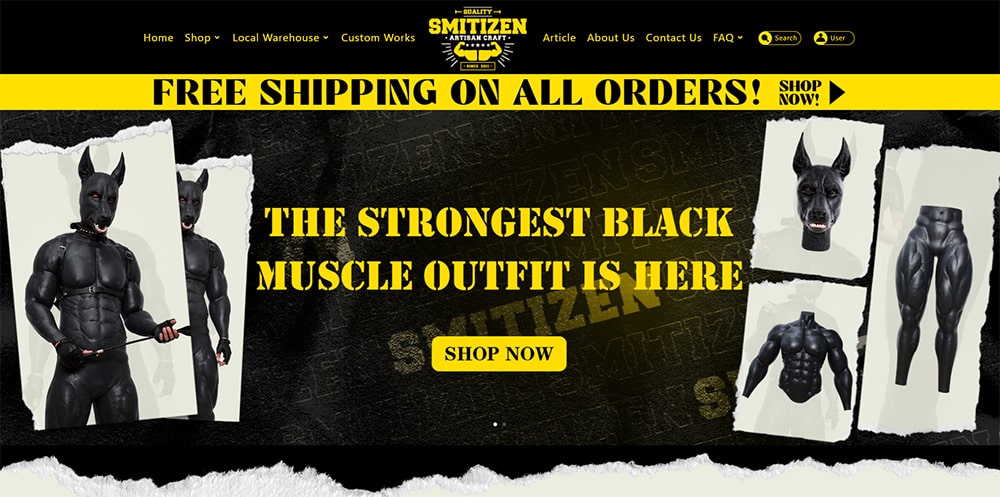 Meeting friends through Gay Twitter is not unusual. You can also support each other through hard times, whether you chat online or meet in reality. One can also ask their friends about how they can explore their sexuality more, like where they can shop for sex toys discreetly, etc.
One such shop is Smitizen. It offers products of top-notch quality.