Gyms are among gay men's favorite hangouts to sustain a healthy lifestyle, maintain a sexy physique, and also marvel at the sight of other attractive, hot men. Is there a secret to getting hit on by fellow handsome gay men at the gym? Read this guide to learn how to look and charm gay men at the gym.
The gym is a favorite hangout place for gay men who value their wellness and fitness levels. Each of us has our own motivations for working out. Perhaps you're concerned about your physical well-being and consistency with your training. Perhaps you're trying to gain the ideal body you've always wanted to flaunt at parties and celebrations.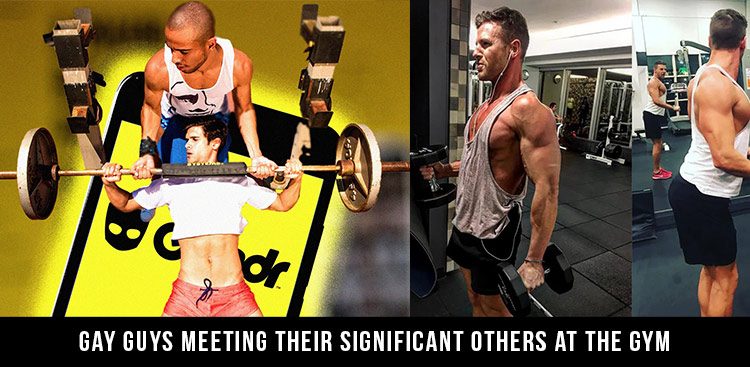 Any one of them could be your primary motivation for hitting the gym. But let's be honest here. A small part of you travels with the hope of stumbling onto another dashing bachelor of the homosexual or bisexual identity. There's certainly no shame in that, as most of us have at least heard of gay guys meeting their significant others at the gym.
There is no shortage of opportunities for harmless flirtation during our workouts. Read this guide to learn foolproof tips to manifest your queerness at the gym and allure potential partners. It will also explore more information about gay gyms.
All About Gay Gyms
A gay gym is a wellness center dedicated to providing safe membership, access to services for LGBTQ+ members, and promoting gay fitness. A gay gym is a safe space where gay men and other queer individuals work out without facing prejudice or discrimination, which may be more common in regular gyms. Thus, a gay gym secures your gay rights to enjoy your workout programs to the fullest.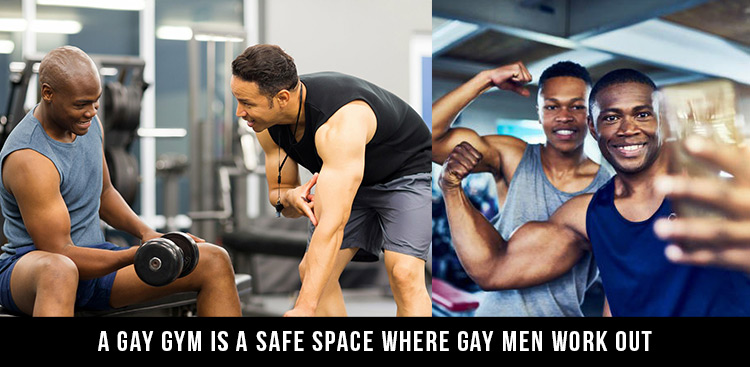 They were originally developed for this purpose in the 1970s in the United States. Then they went viral, eventually becoming their own distinct cultural phenomena. Modern homosexual men's tendency to travel and use the internet, such as Youtube, helped spread the physical and social popularity of gay gyms beyond the United States.
What was once the purview of a select group of hip homosexual men has become mainstream throughout all regions of the country.
Gay Gyms: Characteristics
A gay gym doesn't differ that much from conventional gyms. Its distinguishing feature is its clientele, composed of mostly gay and queer men. Below are other characteristics of a gay gym.
gay gyms require membership and other fees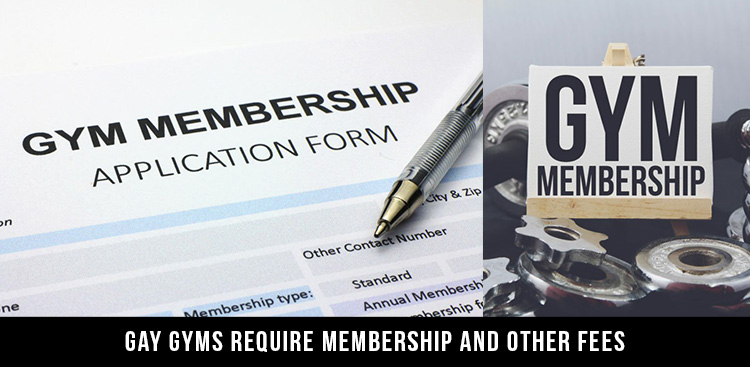 A gay gym often publishes brochures or launches a website that details the costs and expenses of one's membership and usage of equipment and facilities.
These materials also contain information on how to join the gym, contact personnel, and staff hours when the gym is operational. Staff regularly update such platforms to reflect any changes.
Gay gyms mostly cater to gay men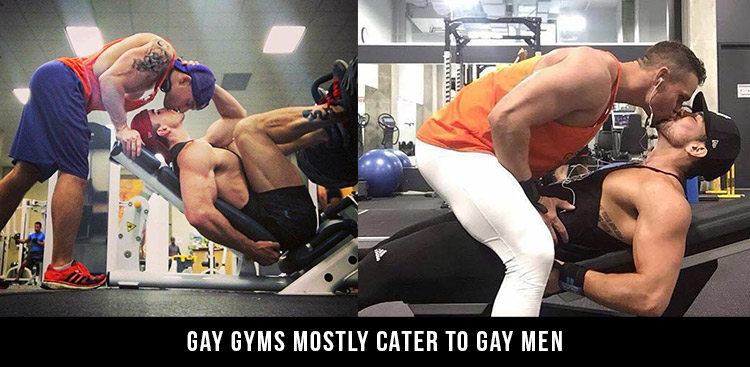 It's quite rare to spot a straight man in gay gyms. Having a place to work out for gay men is the essential purpose of gay gyms. So if you want to flirt with some macho men while building your body, the gay gym is an ideal avenue for you.
Gay Gym Apparel: How to Look Gay in the Gym?
By now, you already know that gay gyms exist. These establishments make it easier for queer individuals to meet one another. But if these are inaccessible within your residence, you can always attempt to look gay even in regular gyms.
Below is a list of some must-have gay clothing you can show off in the gym.
Pride-inspired Apparel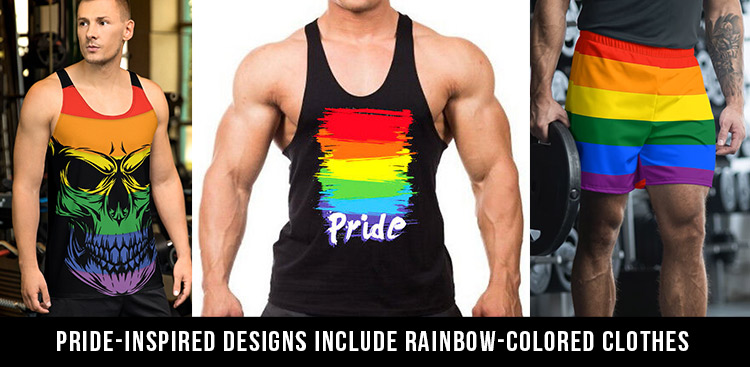 Several clothing lines and merchandise produce pride-inspired designs on various clothes from tank tops to shirts to shoes. Big brands and businesses launched pride lines in an attempt to appeal to impressionable queer consumers, and further promote gay rights.
Pride-inspired designs include rainbow-colored clothes and shoes, and other pride icons such as rainbow emojis and unicorns. Wearing this can immediately make you evoke extreme queer, gay vibes, that may hook the attention of other gay men.
Popular pride lines include the Reebok Pride, Adidas Pride Collection, Nike BETRUE Line, and Under Armour Pride Collection.
Fit tops
Designs and color matter if you want to look gay in the bar. They are important in having a distinct style that stands out from heteronormative fashion. Following this, you may now browse for possible tops that scream gay and pride in the gym.
Fitted tops are ideal options for gay men because they allow you to show off your sexy and chiseled physique that is sure to allure! Dri-fit tops are perfect for providing gay men with an ultra-smooth feel, sweat-wicking functionality, and excellent range of motion. Aside from keeping you warm and dry all day long, they give a flattering display of your muscles.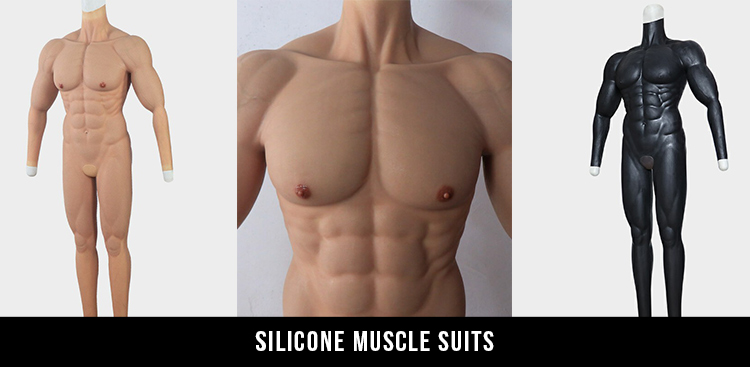 Another fit top to explore is cotton shirts. Go for combed organic cotton, slim fit, and overlock side seams to keep the shirt's form for longer. A neck tape to keep the shirt in place and provide more comfort is also a bonus. Again, you can look gayer if you pair these up with pride-inspired designs like gay statements.
Pride-designed Tank Tops
With tank tops, you can move more freely while doing heavy workouts. If you want to show off your hard-earned muscles while you work out, a tank top is the way to go. Having visual evidence of your progress can be an excellent confidence and motivation booster. Keep your tank top from being excessively revealing or constricting.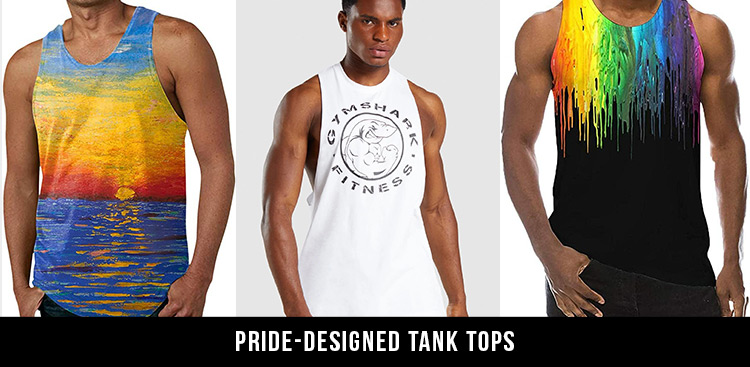 A good example is the Legacy Drop Arm Tank top of Gymshark's original designs. It is a favorite among gay fitness enthusiasts because of its flattering shape and comfortable stretch fabric. The loose fit and moisture-wicking fabric will keep you comfortable as you curl, press, and lift.
Want to be more creative? Tie-dyed muscle tees are also a major trend this season. The different designs from tie-dying are enchanting to the eyes, especially for queer individuals. The structure of the tops is also strategically designed to boost airflow where it's needed most, and the unfinished cuffs reduce bulk and chafing.
Silicone Muscle Suits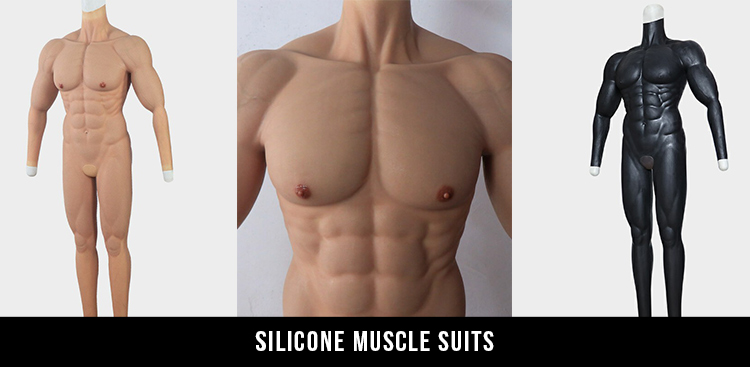 Get a confidence and motivation boost by wearing muscle suits to your workouts. You get the illusion and feel of your model body just before starting your workouts, to achieve it. Muscle suits, when worn under gym clothes, can make you exhibit six-pack abs, broad shoulders, big biceps and triceps, and enlarged pecs, enough to make gay men drool.
Smitizen offers high-quality muscle suits that can alter your appearance by developing huge muscles, chiseled muscle groups, and a more toned overall body. These muscle suits are also convenient since the silicone used in their construction is soft on the skin, breathable, and highly elastic.
Pride-inspired Athletic Shorts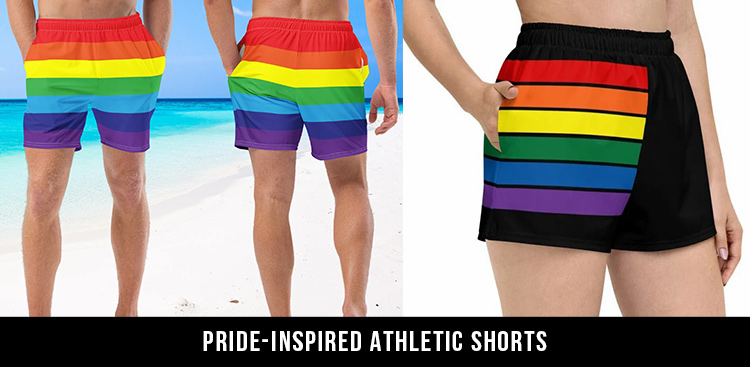 Put on some short, comfy shorts of any length you like. What you can do to appear gay is to have shorter-length shorts with pride-related designs and colors. Beyond the appearance, your athletic shorts should also ensure comfort. Since you are working out at a gym, flexibility is essential. Make your shorts as short as you choose. Be careful that nothing tumbles out.
In addition to enhancing your performance in the gym, a good pair of training shorts can serve as an inspiration to get you moving. It's always a plus to feel comfortable when working out, and it never helps to look seductively gay, either.
Flirting in the Gym: How to Attract or Flirt with Gay Men in the Gym?
By now, you already know what you can wear to look your gayest in a gym. Below are additional flirtation tips to get the most out of your gay wardrobe, and land potential hot guys at the gym.
Turn Your Gay Radar On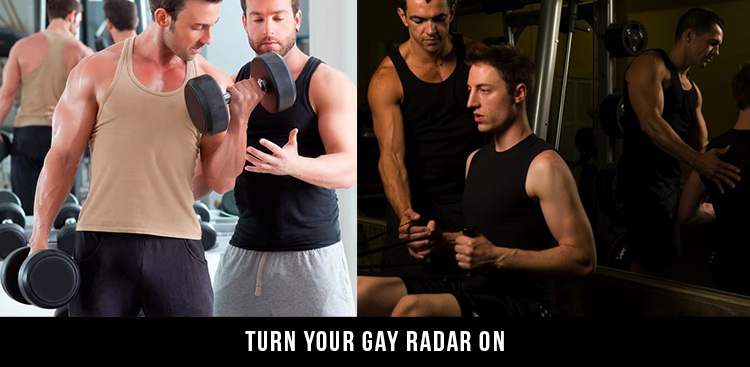 See if the guy also likes men before you go any further. The common answer is yes, especially if you are in a gay gym. Though there are surprisingly many gay men to be found even at regular gyms.
Make Direct Eye Contact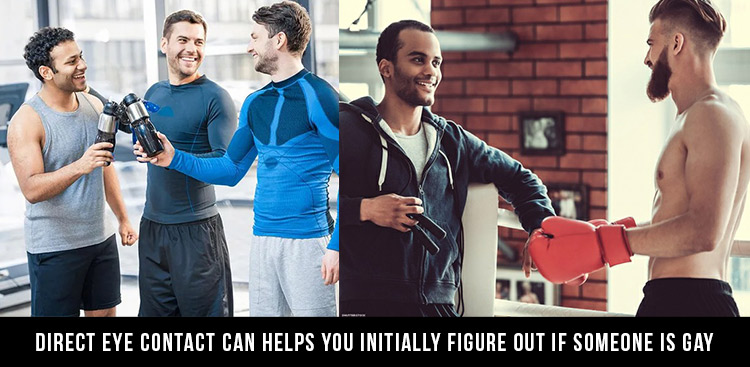 Direct eye contact can helps you initially figure out if someone is gay. More often than not, straight men have the tendency to be upset when a homosexual man tries to hit on them. Establishing contact with the other person's eyes is the first step.
Practice the subtle way of making your interest palpable and evident to other men.
Offer To Be His Spotter, or Ask Him To Be Yours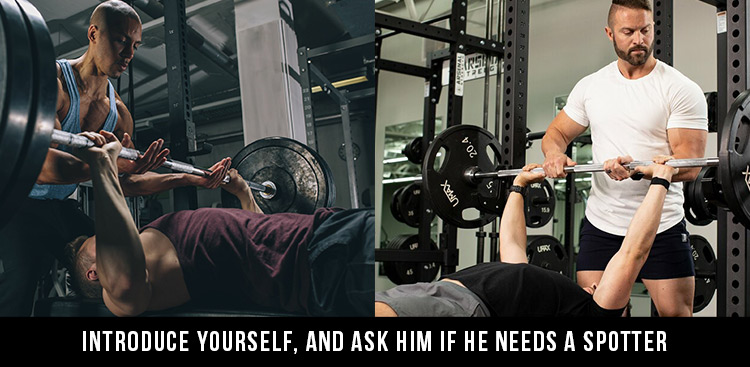 If you already have a good idea that someone is potentially gay, take your pick-up actions to the next level. Introduce yourself, and ask him if he needs a spotter. Accordingly, you can also ask him to look out for you while doing extremely weighted workouts. This can bring you closer, and also expose you to one another's body thereby building more tension.
Conclusion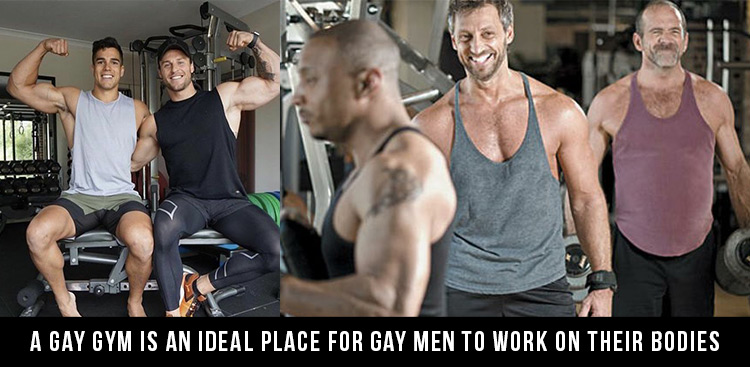 It is common, yet unfortunate knowledge, that there's still prejudice and subtle homophobia against gay men in crossfit training and wellness centers. A gay gym is an ideal place for gay men to work on their bodies, and meet other gay men as well, without the dangers of homophobia. However, gay rights must still be fought for even in regular gyms.
We hope this guide helped you how to take pride in your queerness while working out at the gym, and attract potential partners.