Are you the type to go straight to penetrative sex without foreplay? If you are into foreplay, are you the curious type or repeat the same moves from January to December? Done the right way, sex can be an exciting activity you and your partner can look forward to every night.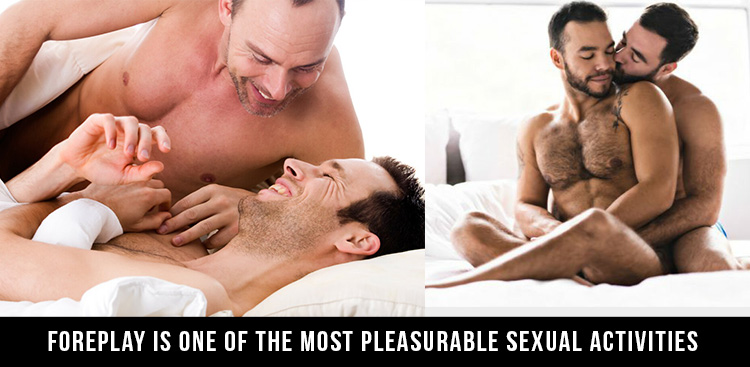 You can use erotic foreplay to enhance your sexual pleasure during intercourse. Foreplay is one of the most pleasurable sexual activities that can help you experience new and improved sensations before and during sex. This article will discuss foreplay, its benefits, why it's important for gay men, and give you fantastic foreplay ideas and tips to help you enjoy sexual intercourse.
What is foreplay?
Erotic foreplay can do wonders for your sex life. Whether you are into fast, slow, soft, or angry sex, you can never underestimate the value good foreplay can have on your sex life. So, what exactly is foreplay?
Foreplay is a broad term that encompasses a range of sensual activities that boost sexual arousal, setting the stage for an explosive, sexy time. Foreplay makes your sexual partner susceptible to sex, not just sex but great sex. Foreplay can be mental and physical. Mental foreplay engages the mind, one of the largest sexual organs.
Engaging your partner's mind before and during sex increases intimacy and sensitivity, which manifests physically through signs of arousal such as an erection. Physical foreplay involves engaging in sensual and sexual activities, including kissing, oral sex, touching, or roleplaying, to set the mood for an extraordinary sexual experience.
Whether physical or mental, foreplay boosts sexual excitement by stimulating most of your erogenous zones, leading to heightened sexual arousal that results in fantastic sex. The trick to excellent foreplay is to engage in activities that you and your partner find pleasurable, understand boundaries, and always get consent.
Benefits of foreplay
What does foreplay mean to you? Is it a rite of passage before sex? A common mistake people make about foreplay is assuming that it has to lead to sex. Foreplay means different things to different people. You can meet a partner who goes weak at the knees when you talk dirty and another who could not care less about foreplay as long as your sack game is solid.
Some benefits you can derive from foreplay include:
Lowers inhibitions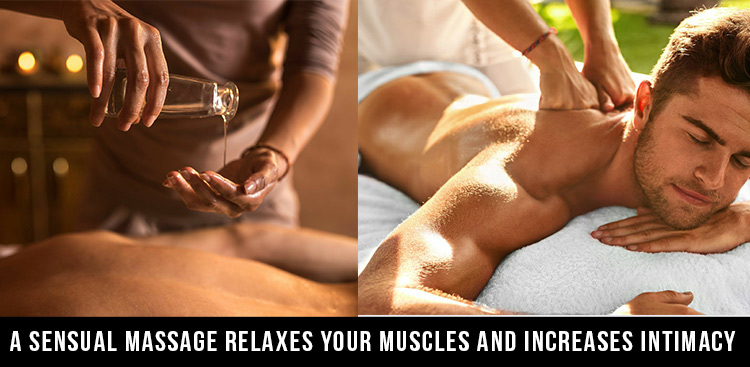 Sex, especially gay sex, can be painful if you are stiff. Can you imagine the tearing that can happen down there if you are a bottom? Ouch! Fortunately, foreplay is like a natural lubricant that makes your body warm and moist in the right places. A sensual massage relaxes your muscles and increases intimacy between you and your partner. This allows you to get over any anxiety you might experience before sex.
Foreplay ignites your sexual engine

.
Foreplay is the easiest way to build your libido. Rather than swallowing a blue pill every time you want to increase your sex drive, consider engaging in subtle or full-on foreplay before sex. Foreplay increases blood flow to your sex organs, which causes your penis to swell and heart rate to increase, preparing you for sex.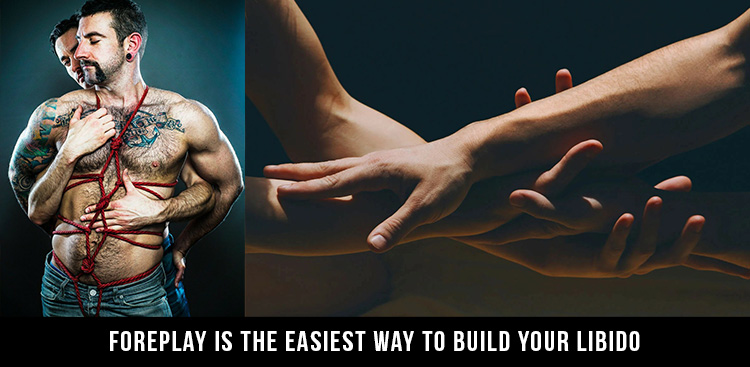 It prolongs sex
No one, and I mean no one, likes a guy that finishes within 30 seconds. Where is the pleasure in that? In a world filled with sex toys and unlimited foreplay ideas about how to spice up your sex life, you have no excuse for having a boring sex life. Foreplay enables you to explore your partner's body from head to toe. Done the right way, the exploration can be minutes if not hours, prolonging sexy time.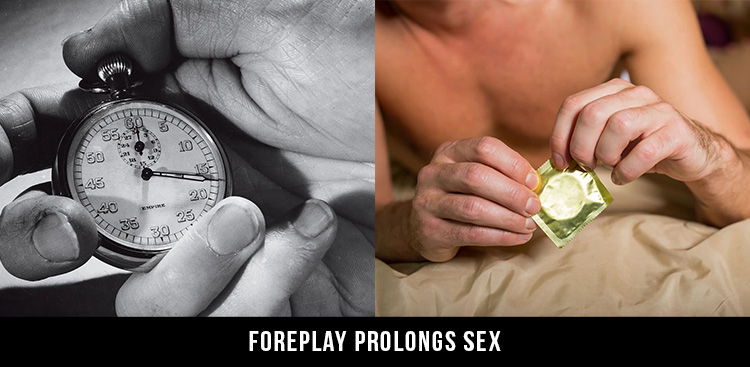 Why is foreplay indispensable for gay?
Have you watched Call Me by Your Name? The steamy kisses between the main characters perfectly depict the power of foreplay. From innocent touches, subtle flirting, sex games, and whispering sexy things to your partner to blatantly devouring their body with your eyes, foreplay is a huge turn-on. It makes sex better by making your partner feel sexy.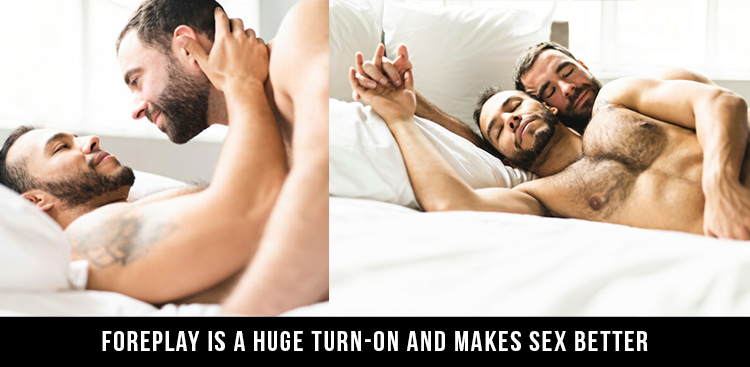 As a gay man, knowing what your partner likes is the first step towards an adventurous sex life. Whether you identify as a top, versatile, or bottom, foreplay can be a pleasurable experience to build passion in a relationship. Foreplay helps you to learn about each other's bodies, increasing intimacy and bonding. The best way to approach foreplay is to consider it part of sex. Don't rush to engage in penetration sex when you enter your bedroom. Any certified sex therapist will tell you that if you want a long and healthy sex life, put your partner's needs ahead of yours and vice versa. The trick is to ensure both parties mutually enjoy the sexual activities within your relationship's dynamic.
10 fantastic foreplay ideas for gay men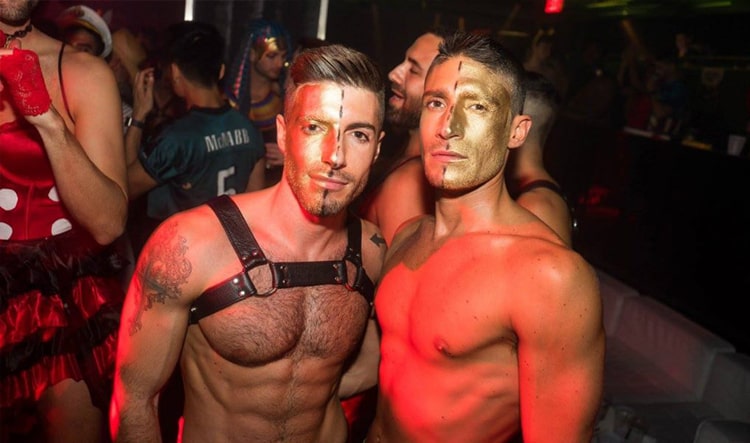 As a gay man, it's challenging to get fantastic foreplay ideas. If you Google foreplay ideas on the web, you find that most blogs and articles focus on the heterosexual audience, leaving gays to fend for themselves. Luckily, we have crafted a comprehensive list of foreplay ideas to inspire you:
Sexy messages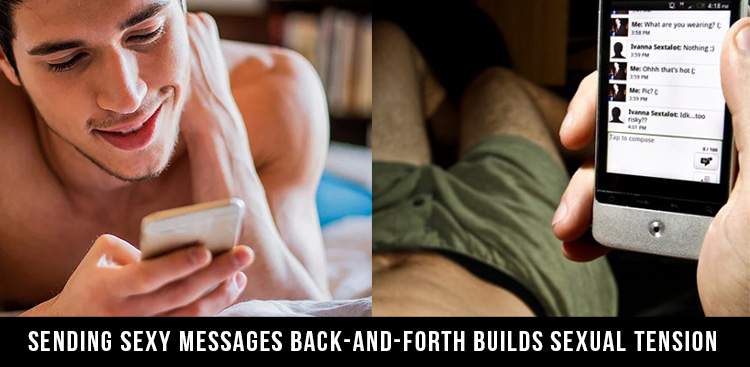 Don't let distance, schedules, and a busy work or school life keep you from engaging in foreplay with your partner. Send naughty texts throughout the day telling them what you would like to do them as soon you get home. If texting is not your forte, send an audio message to your partner describing a sexual fantasy you would like to explore. Sending sexy messages back and forth builds sexual tension that leads to fantastic sex when you meet.
Dirty talk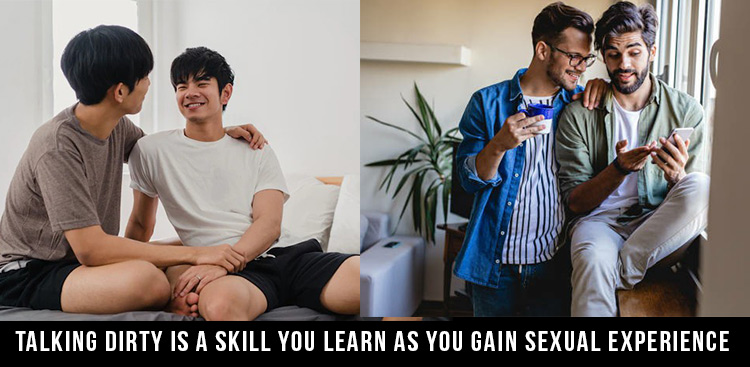 Some men can make a career out of talking dirty, while others get panic attacks just thinking about it. If you don't know how to talk dirty, don't worry. No one is born knowing how to talk dirty. Talking dirty is a skill you learn as you gain sexual experience and become more comfortable with your sexuality. Dirty talk has no manual, and there is no right or wrong way to do it. You can start by telling your partner what you want to do and observe how they respond to your words.
Roleplay
It can be difficult trying to humiliate, debase, or dehumanize your partner sexually. But what if you are into kinks and fetishes? Do you pretend you don't have sexual fantasies you would like to explore? Certainly not! Fortunately, you can wear a muscle suit, mask, or both to become someone else that is susceptible to various elements of BDSM, such as roleplay and humiliation.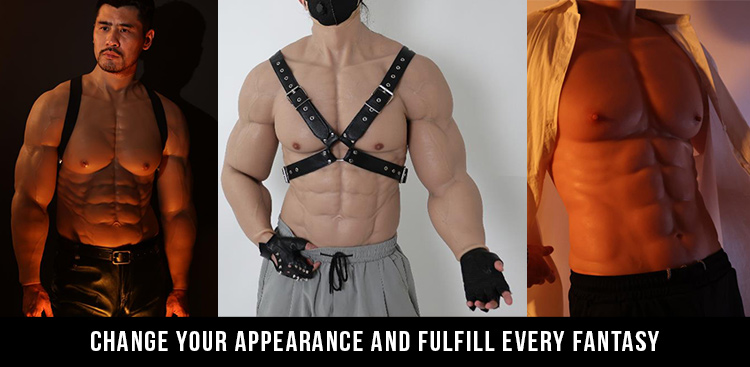 You can change your appearance by wearing a mask to adopt a new identity that allows you to engage in different sexual activities. If your partner is turned on by older, younger, or men of other races, you can wear a mask to change your appearance and fulfill his every fantasy. A muscle suit is ideal for someone that wants to gain huge muscles instantly.
Massage sessions
A massage session for your partner sets the perfect mood for sex. Giving your partner a massage makes him feel valued and increases intimacy in your relationship. Lighting massage candles around the bedroom sets a romantic atmosphere that leads to fantastic sex.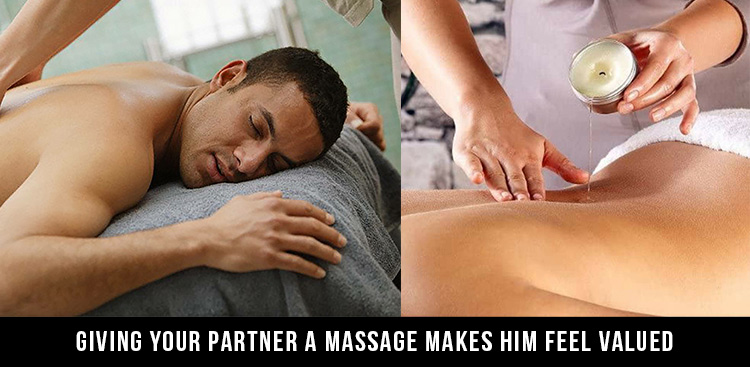 Striptease
Put some music on, dim the lights and take off your clothes seductively in front of your partner. Make the striptease a fun experience for you and your partner. For instance, you can invite him to take off your underwear…with his mouth.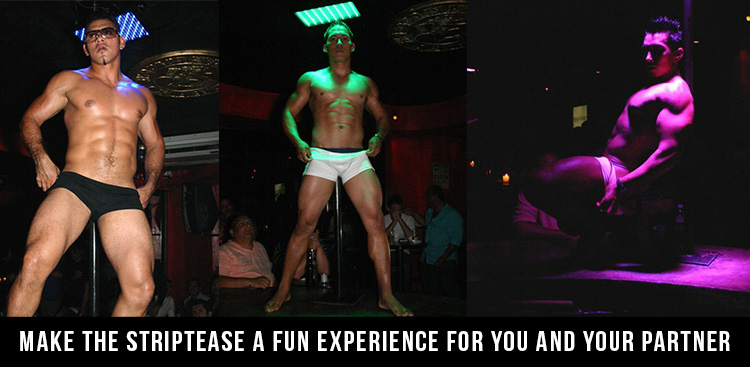 Sensation play
Sensation play involves engaging one or most of your senses to stimulate sexual arousal. You can wear a blindfold that interferes with your sense of sight, increasing stimulation from other purposes such as touch or smell. You can also have sex in a noisy room, increasing motivation from touch, smell, and sight.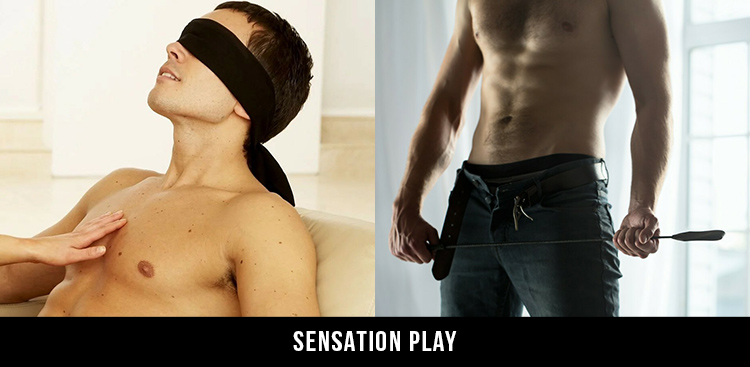 Temperature play
You can stimulate sexual arousal by placing objects of varying temperatures on your skin. You can alternate between hot and cold things to stimulate new and contradictory sensations.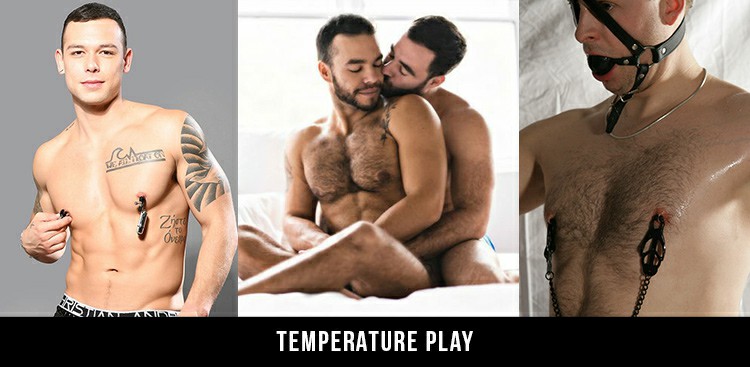 Soapy shower
Sharing a soapy shower with your partner gives you the perfect excuse to map his entire body with your hands or tongue. You can kiss and caress beneath a warm shower or get hot and steamy in the bathtub, setting a perfect beginning for a night of explosive sex.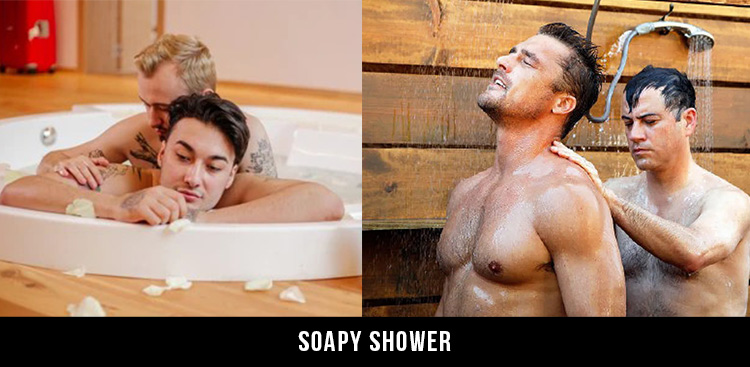 Sex toys
Are you into pet play, anal play, or any roleplay? You need to have a fine collection of sex toys you can use to spice your bedroom life. Depending on your sexual preferences, you get toys of various designs, styles, and colors, including anal beads, leashes, dildos, or gags.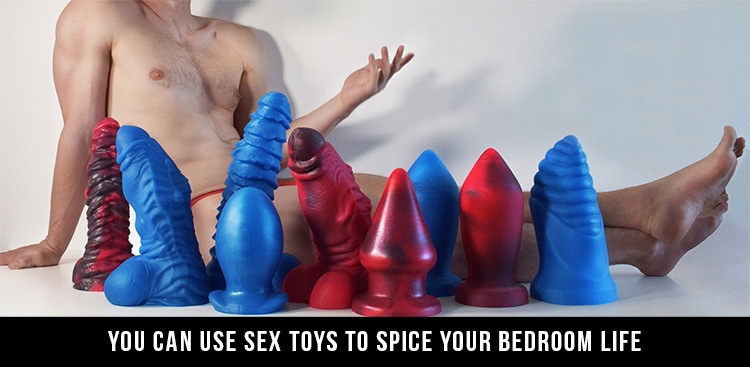 Sexy movie
Sometimes watching a steamy movie scene with your partner is all you need to stimulate sexual arousal. You can watch a romantic movie that depicts a perfect gay love story, which can boost affection in your relationship. Alternatively, you can watch porn to stimulate sexual arousal.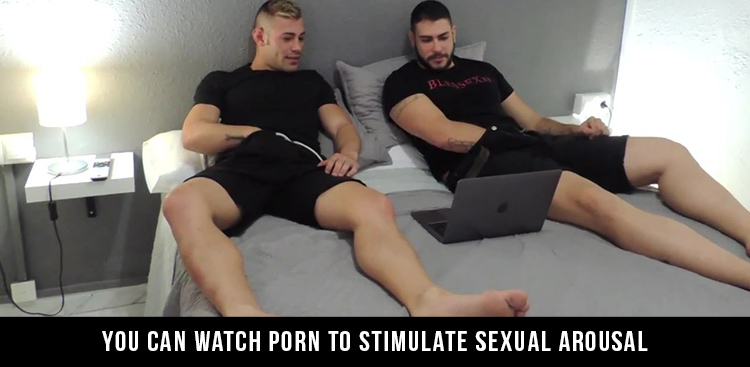 Tips
The best foreplay tips you can use include:
· Always get consent
· Always check in with your partner to ensure they are okay with whatever is happening
· Engage in sexual activities that bring mutual fun
· Be open to learning new things
· Your partner might not like everything you do, and that is okay
Conclusion
Whether with a casual hookup or long-term partner, foreplay is an essential aspect of sex. Done the right way, it can be the difference between a mediocre and exciting sex life.